T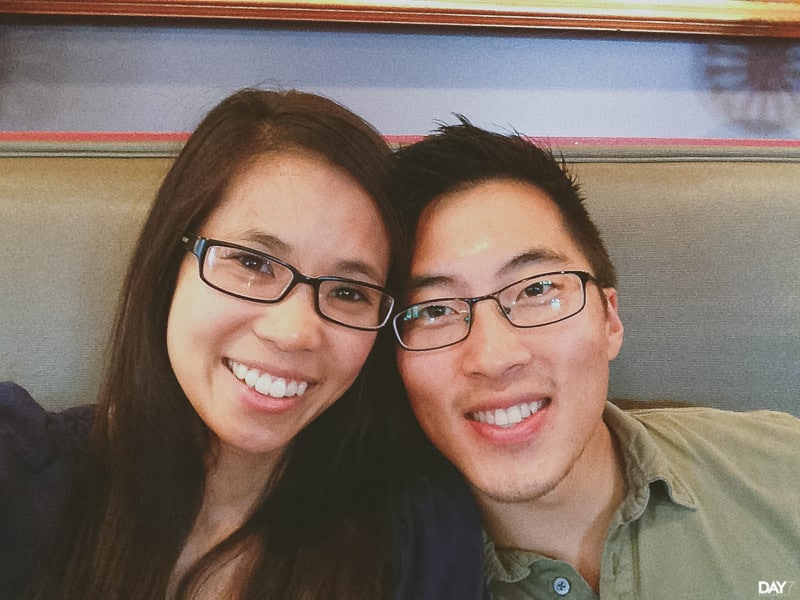 The day started off as a normal dinner at our first date place. It was also Deborah's birthday, so I knew she wouldn't get [too] suspicious 😉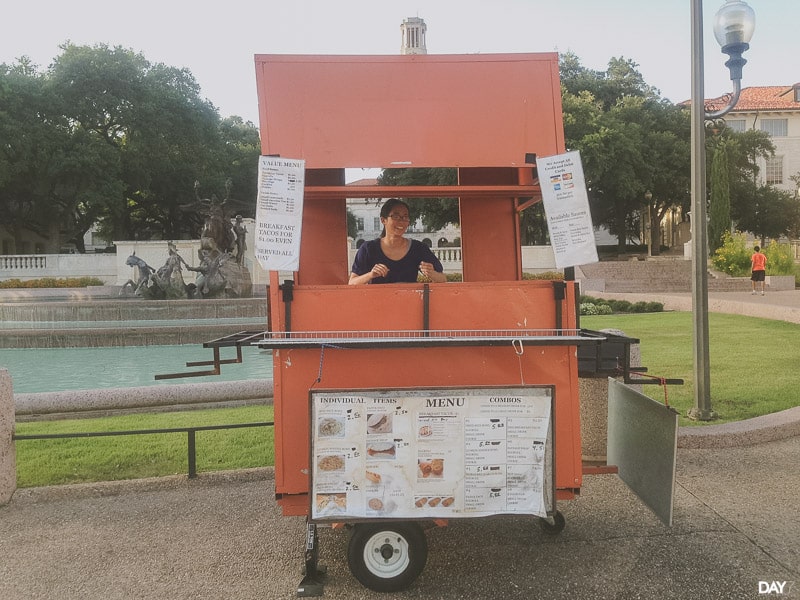 After dinner, we strolled through UT campus on some bikes that we borrowed from friends. When we were dating, we biked together a lot, and it was one of the main ways I tried to get to know Deborah. When we had events on campus, I biked home with her, and they were some of my giddiest moments as a college student. While biking around on campus, we visited spots on campus that were special to us. Who wouldn't want a picture in the eggroll stand??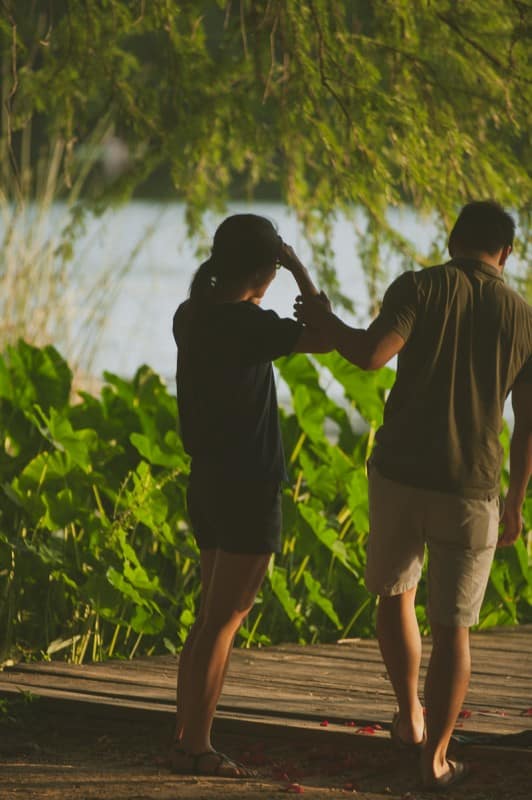 After a ride through campus, I blindfolded Deborah, and a friend picked us up. We arrived at a rose-covered dock at sunset by Lady Bird Lake. Thanks Linda, Don, Alison, and Hoang for helping!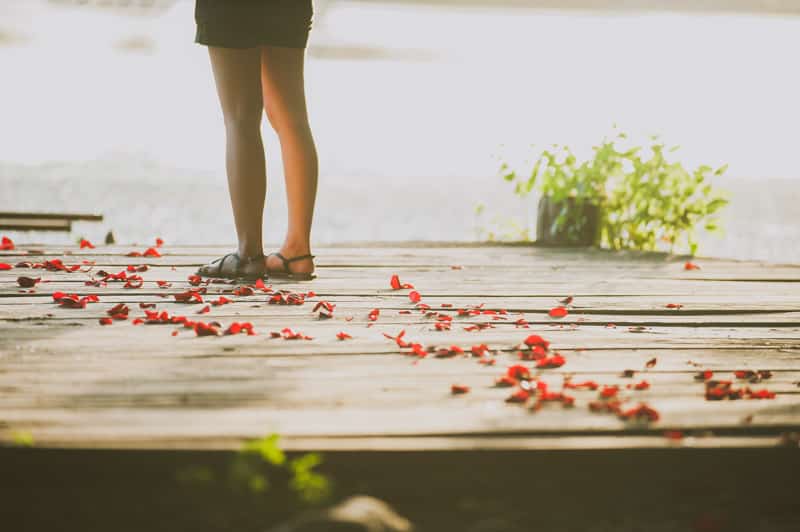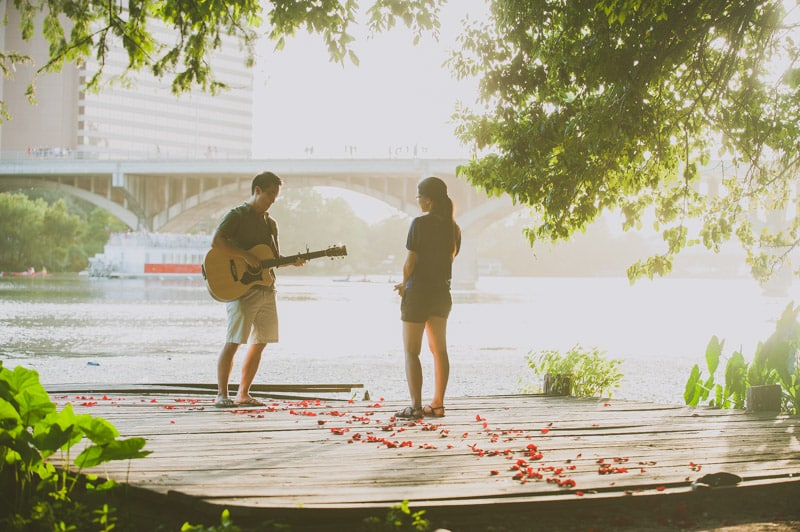 (Singing a song I wrote for Deborah…)
She said yes!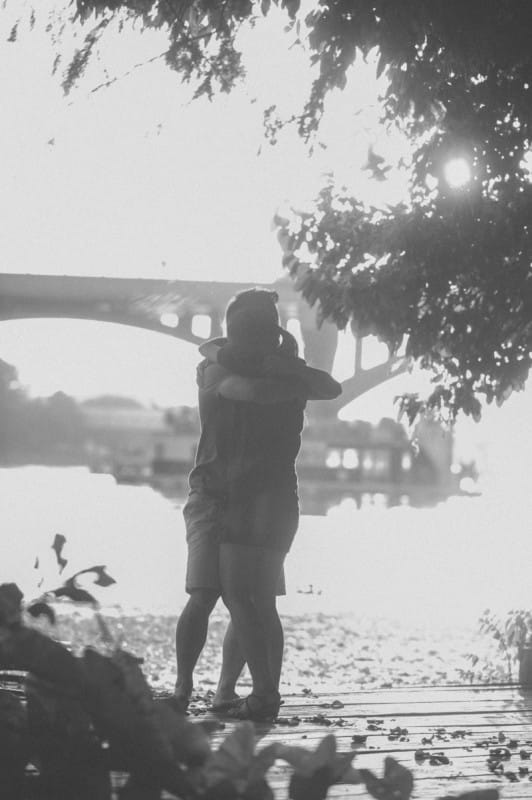 My Own Lady Bird lake Proposal
Now for the first time, I am on the "other" side when it comes to wedding planning. It's been fun, insightful, and stressful! There are SO many decisions to make, that's for sure, and it's given me a greater understanding of just what goes on behind the scenes. The best parts for sure have been the moments when Deborah and I take a break from all the wedding websites, look at each other and just say, "We're getting married!!" It's awesome, because amidst the planning, budgeting, visits, and researching, it can be easy to forget that simple fact…
I'm getting married. To my best friend. And I can't wait 🙂
Here's a video, shot by Don at ILC Films:
Thank you Don for the video, and thanks Alison for the photos!
Are you ready to begin?
Candid & Organic Wedding Photos for the Nature Inspired Bride & Groom