P
Poon Family Day in the Life
I've known the Poon family since my first year of college, even before they had kids.  It's been such a joy to watch their family grow. I have so much respect and admiration for the way they lead their family, and after spending a full day with the Poons, it has grown even more.
I first arrived at their house at 7:40am, right as the girls were waking up. They ate breakfast together, and got ready for their first outing of the day: Mini golf at Peter Pan. The girls were sad to leave, especially Eden, so everyone sang the 'Feelings' song that TJ made up. I still have that song stuck in my head!
Next was a trip to the Thinkery in Mueller and then some games at Whichcraft Brewery. Afterwards, they went headed back for homemade pizza in their kitchen. Throughout the day, I got to see all the unique ways their family loves each other, whether it is through spontaneously singing and dancing to the Moana soundtrack or quietly reading books as a family that teach about women in science.
By the end of the day, I had taken more photos than even my longest wedding. My memory cards were full, and so was my heart. I loved spending the day with the Poon family, and I would love to do more of these in the future!
(Link to more information about Day in the Life sessions)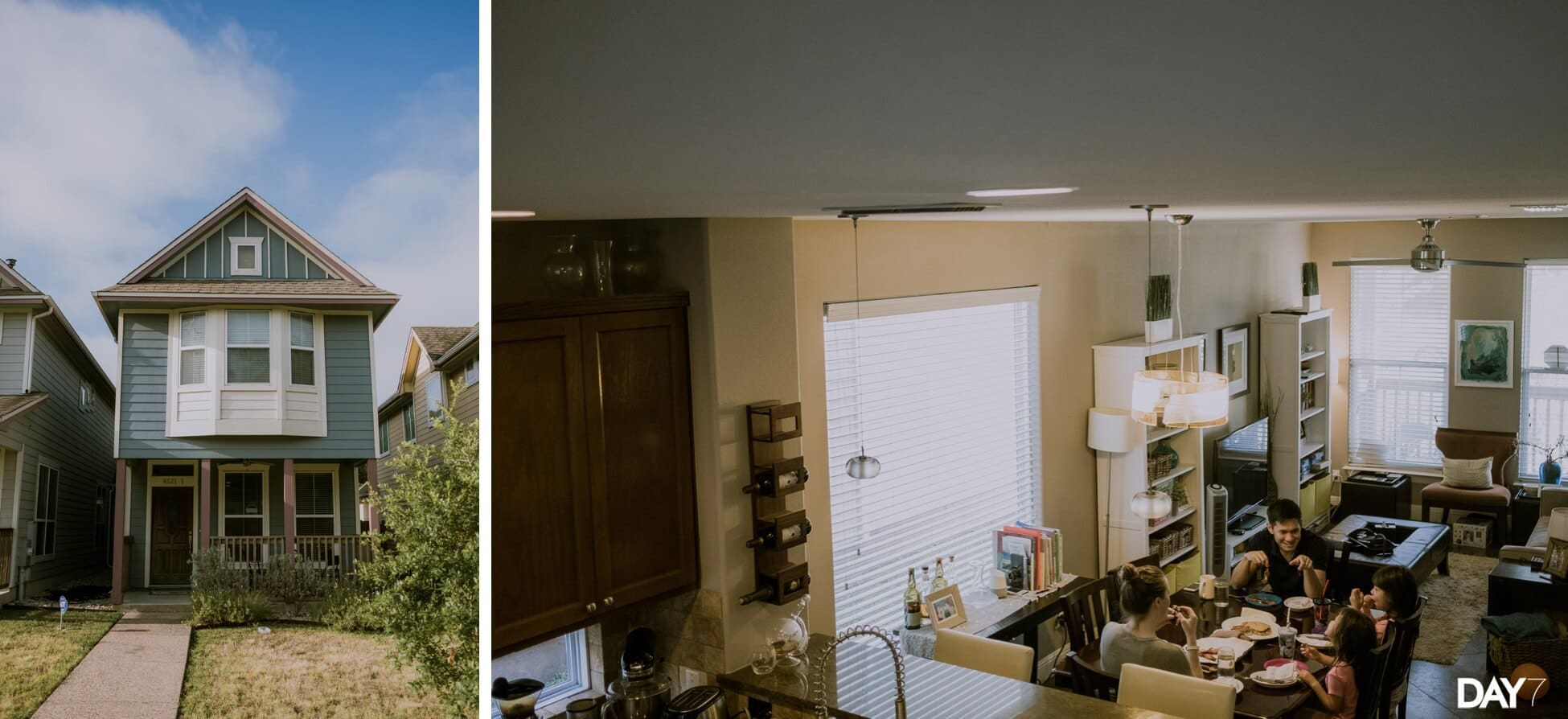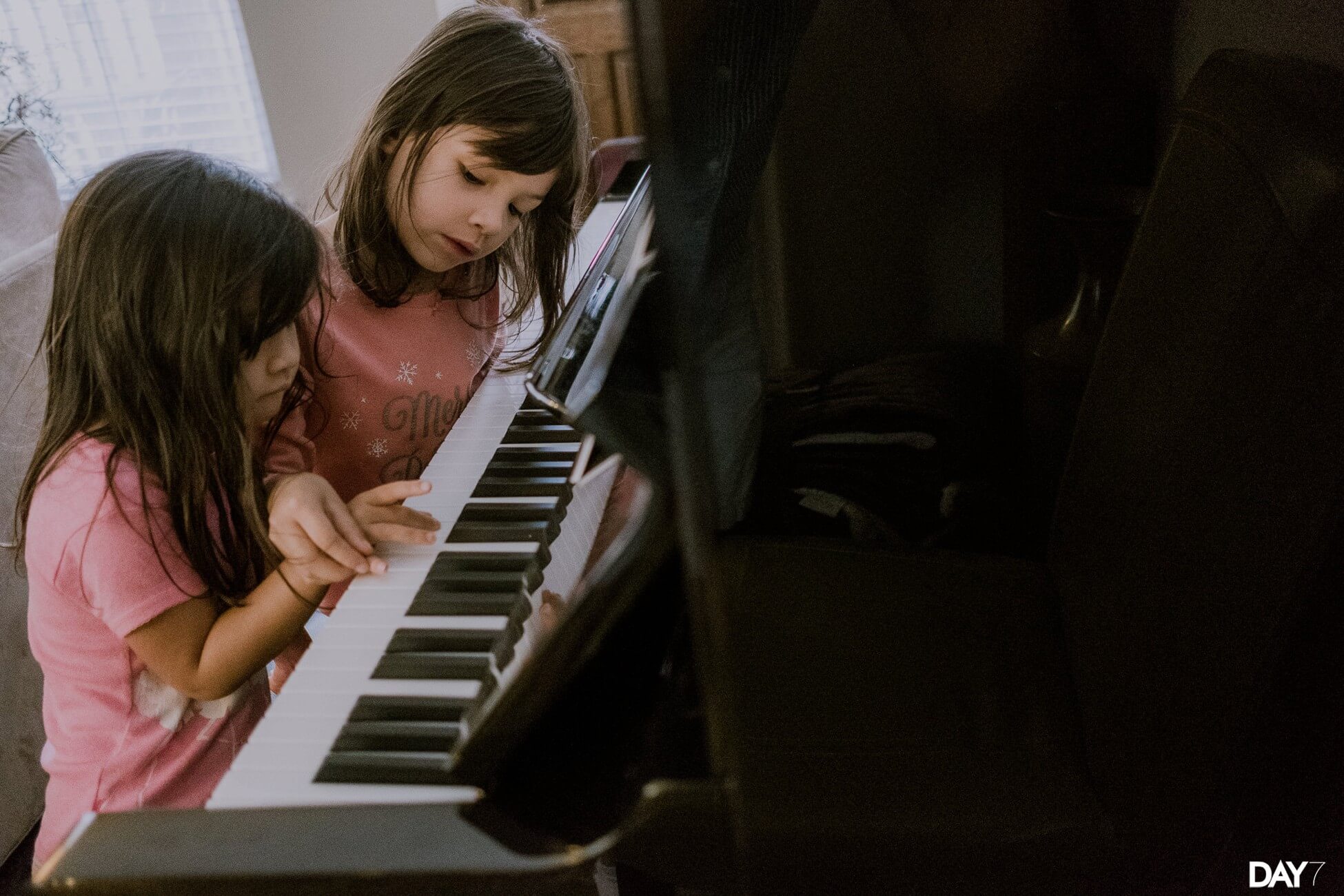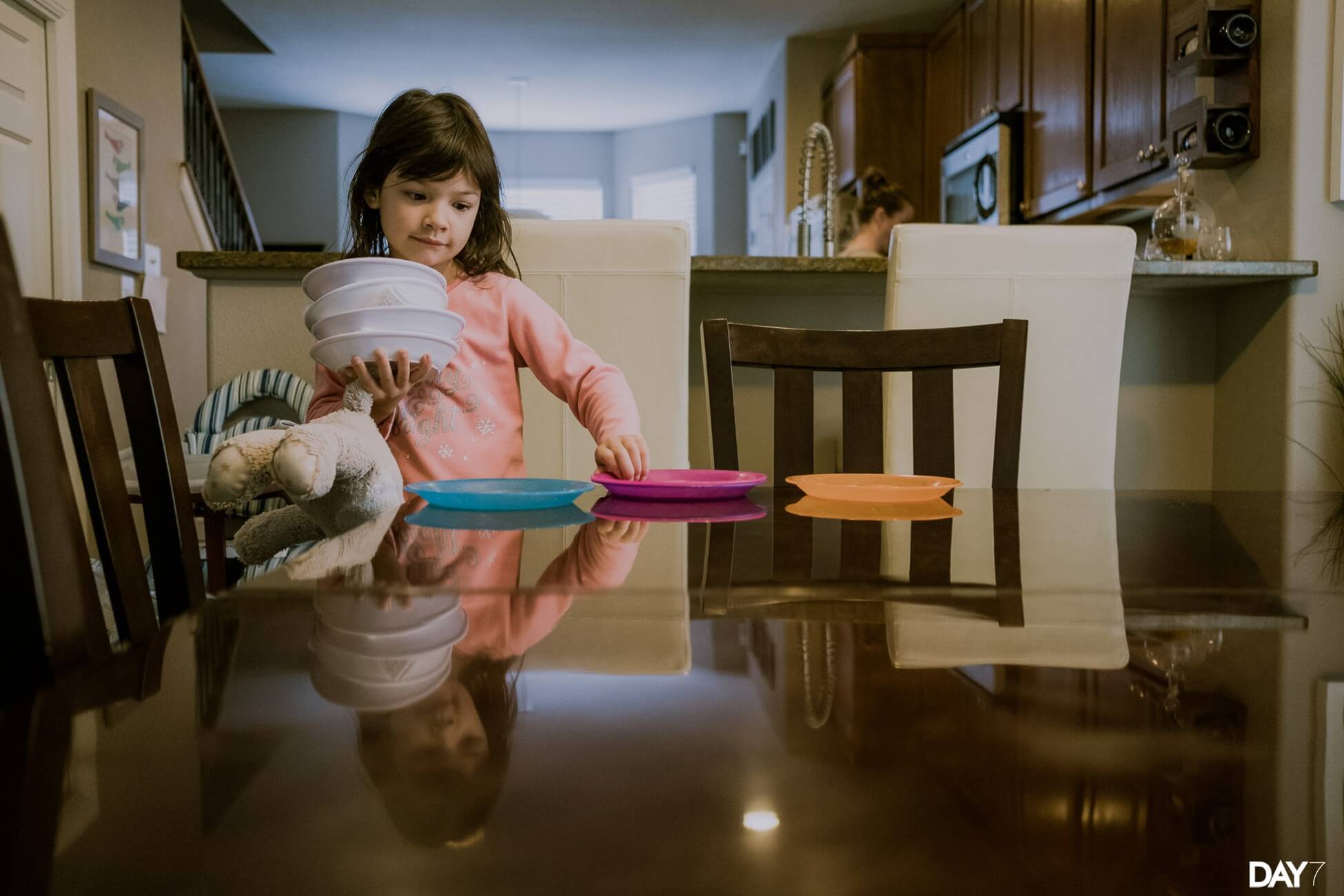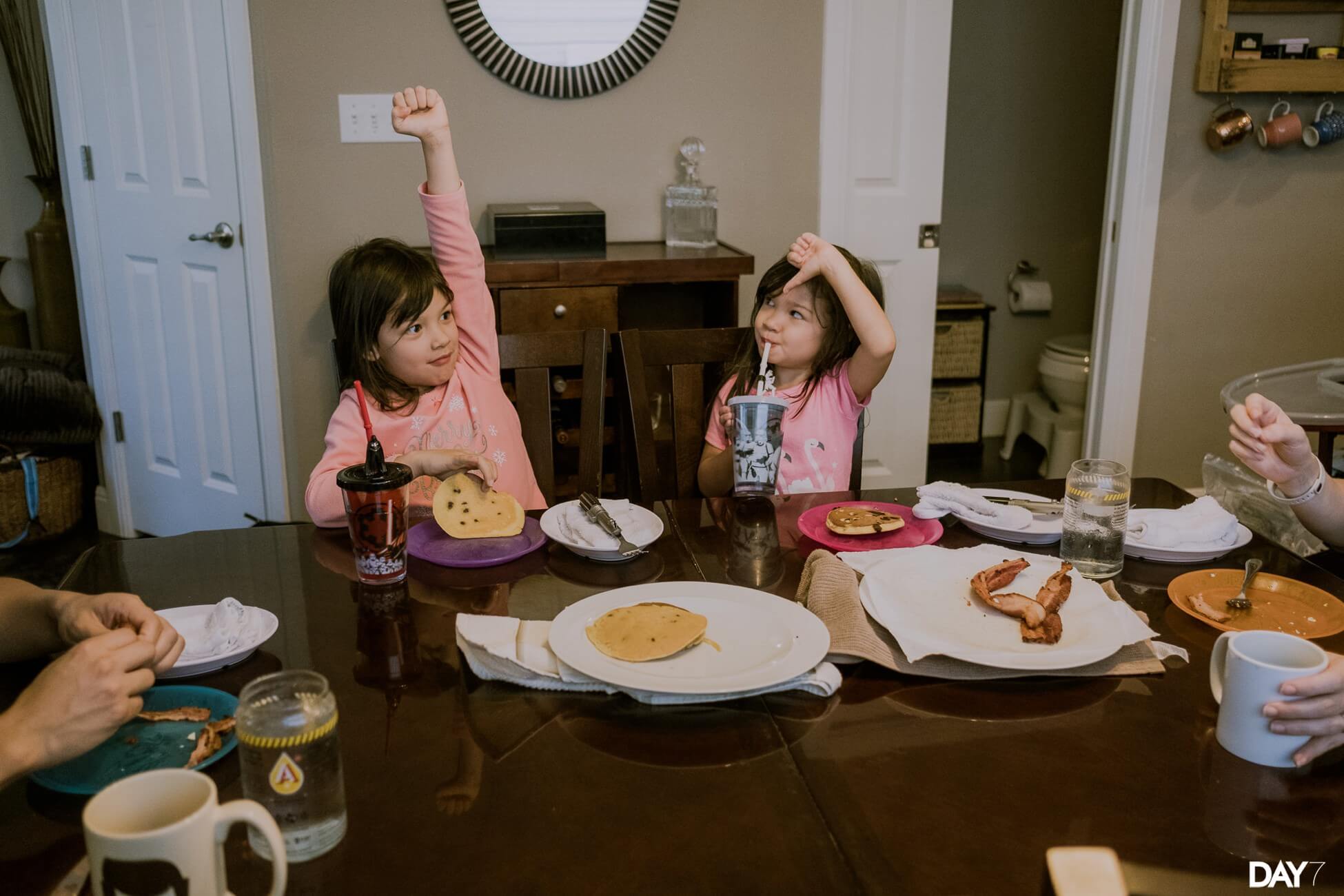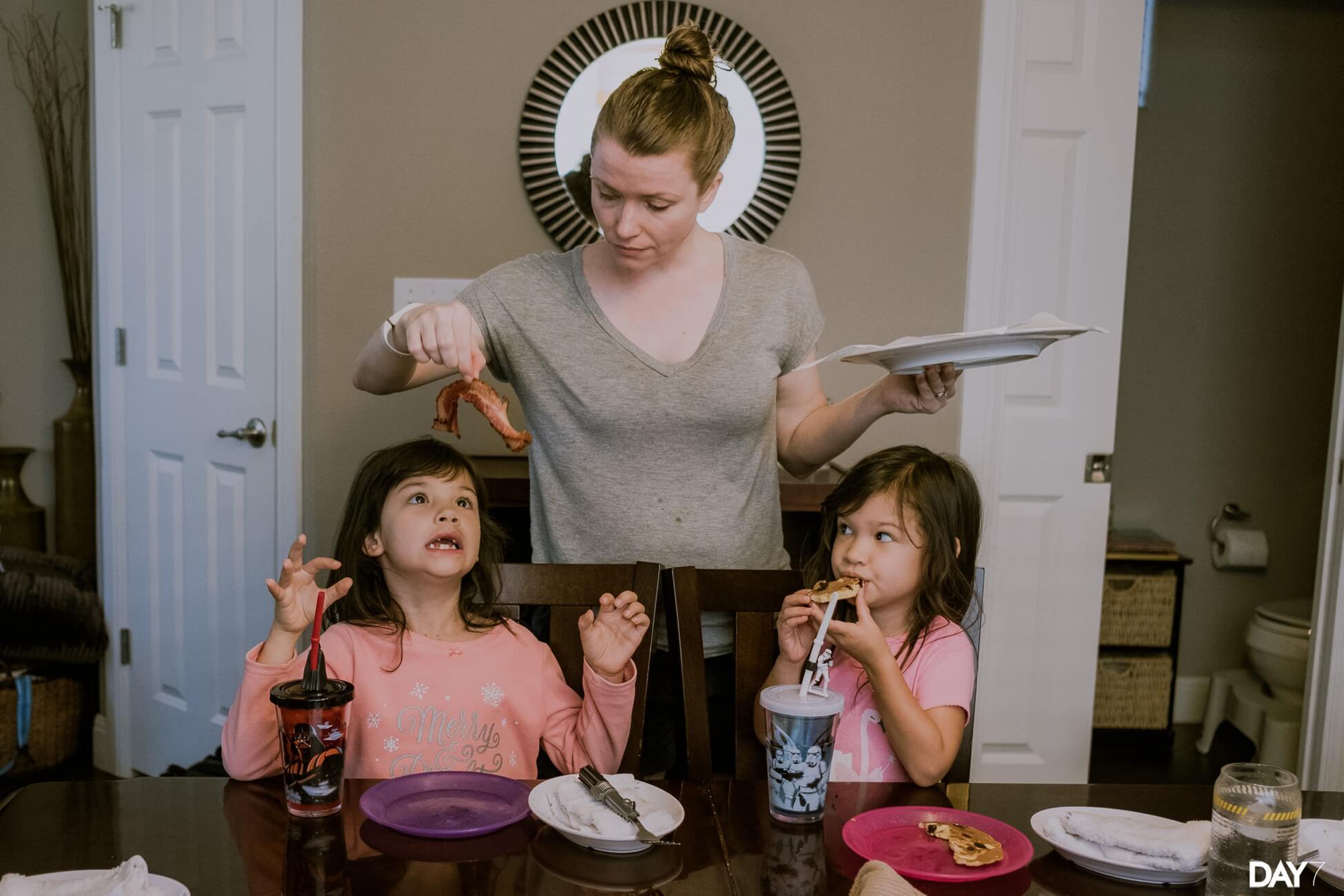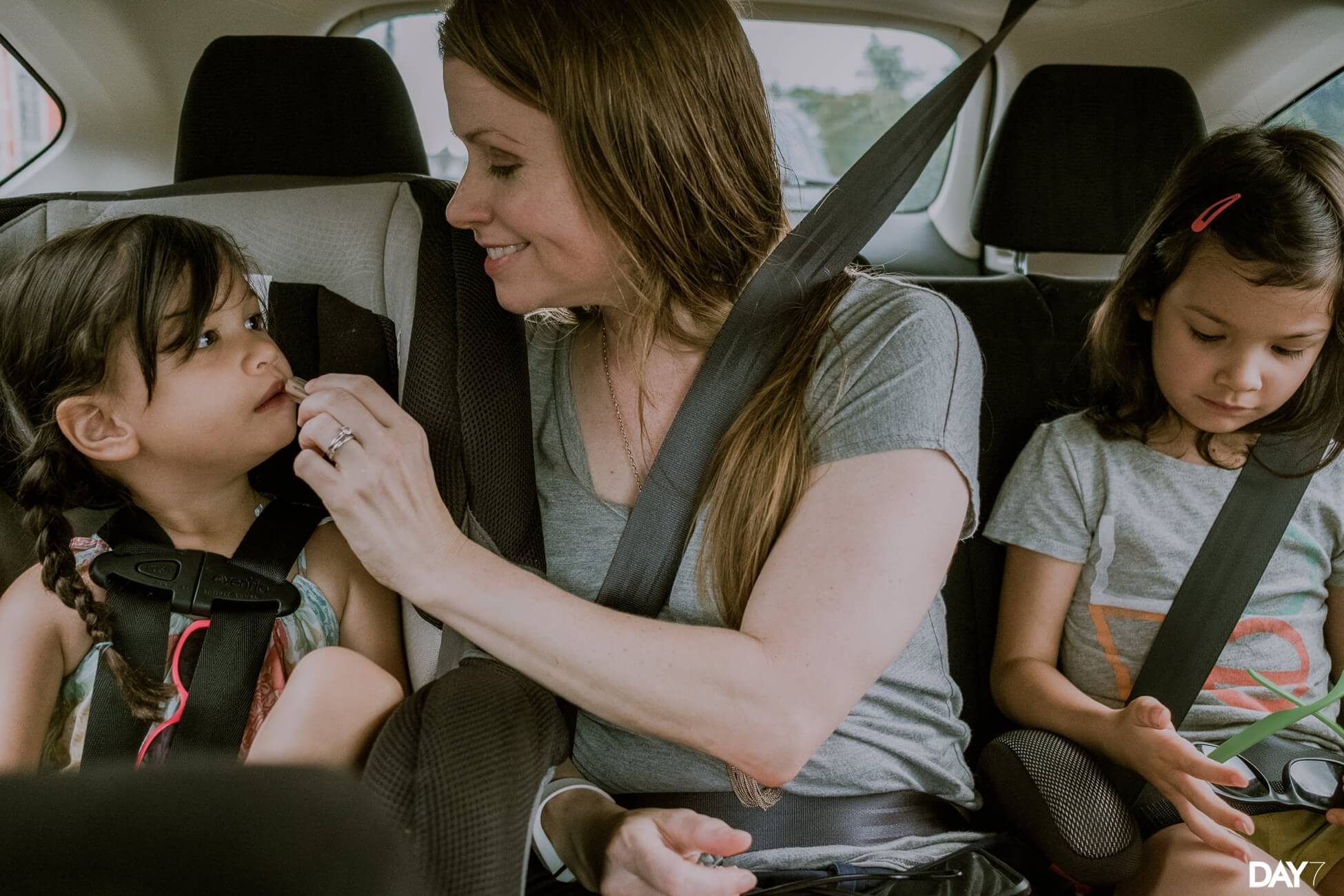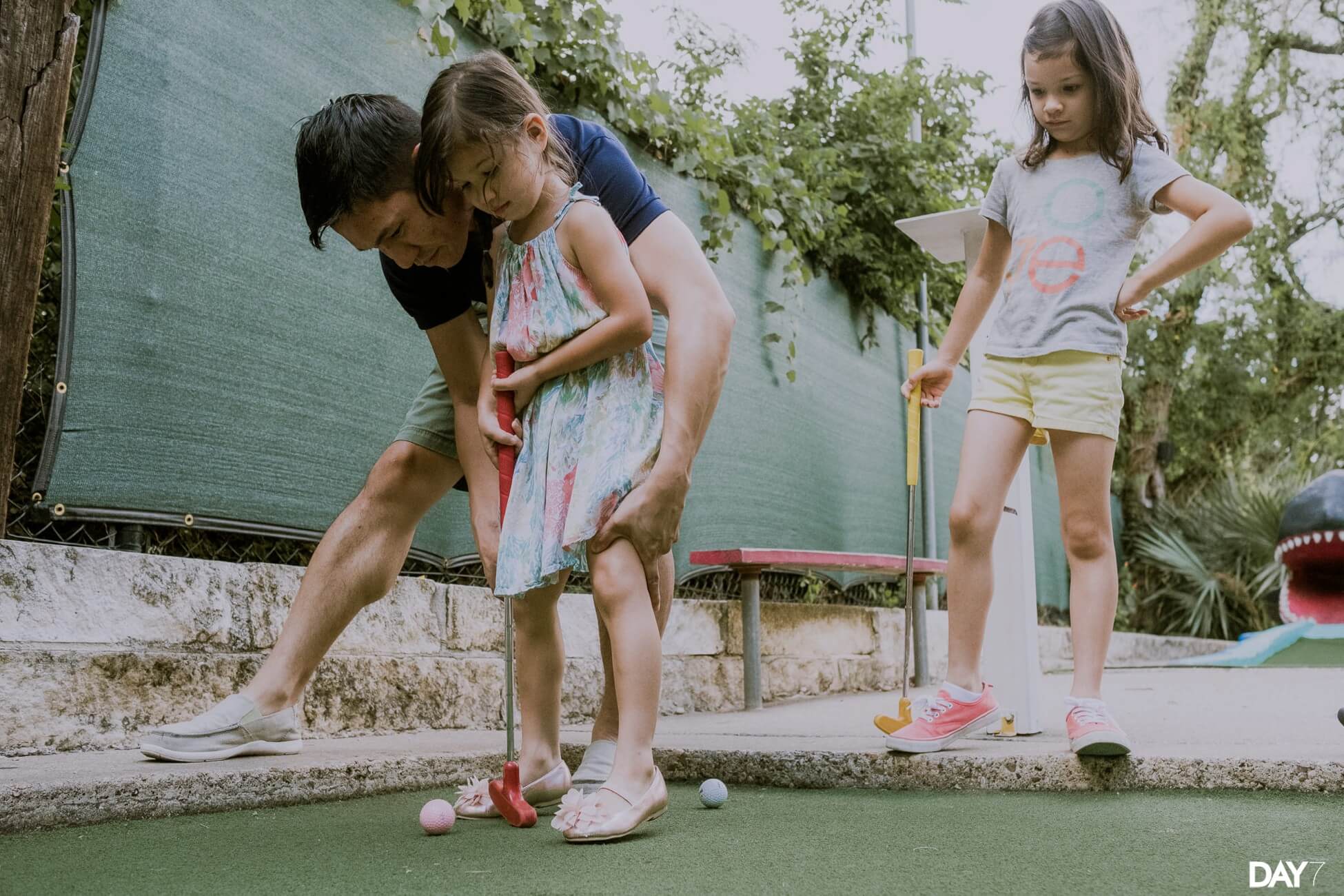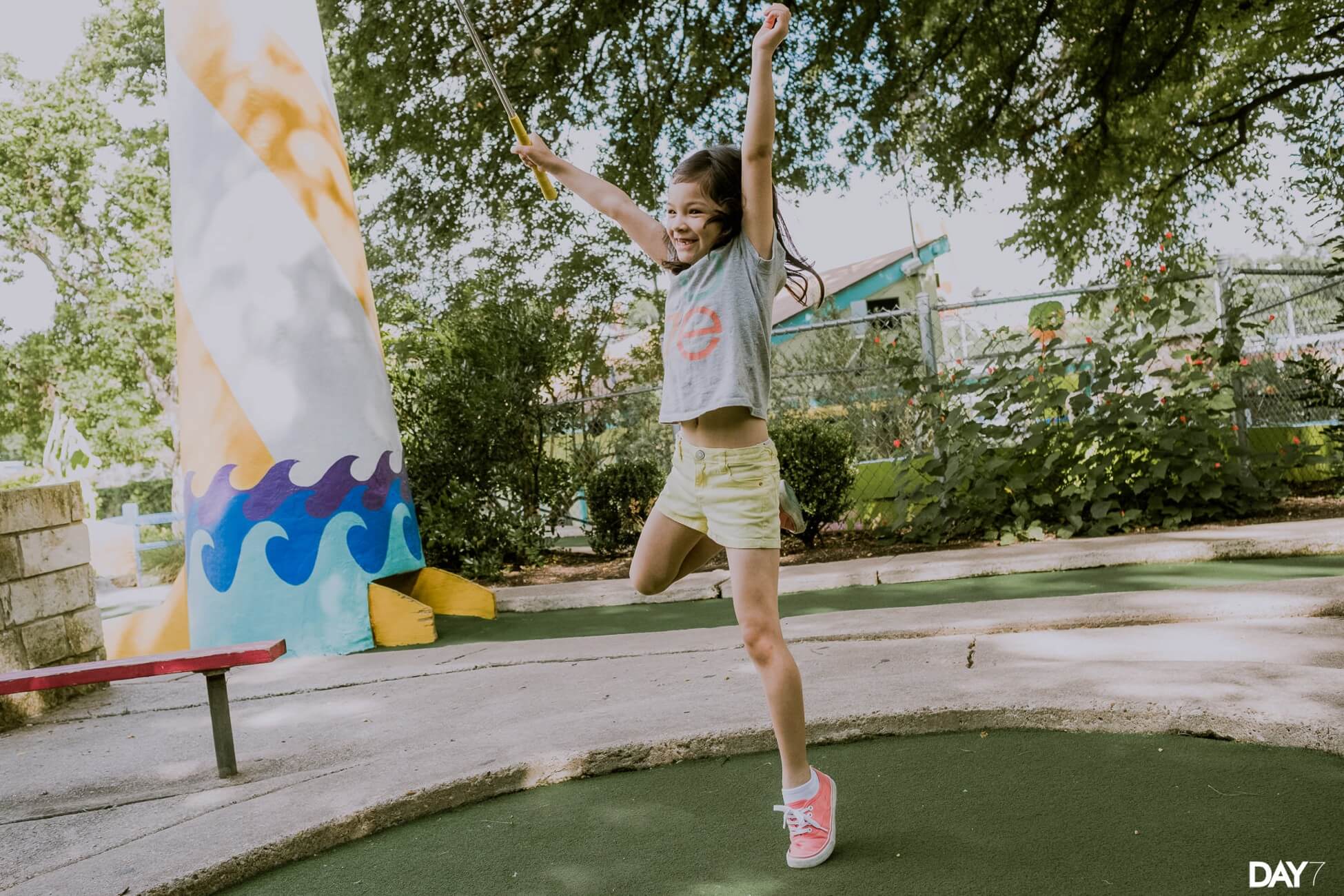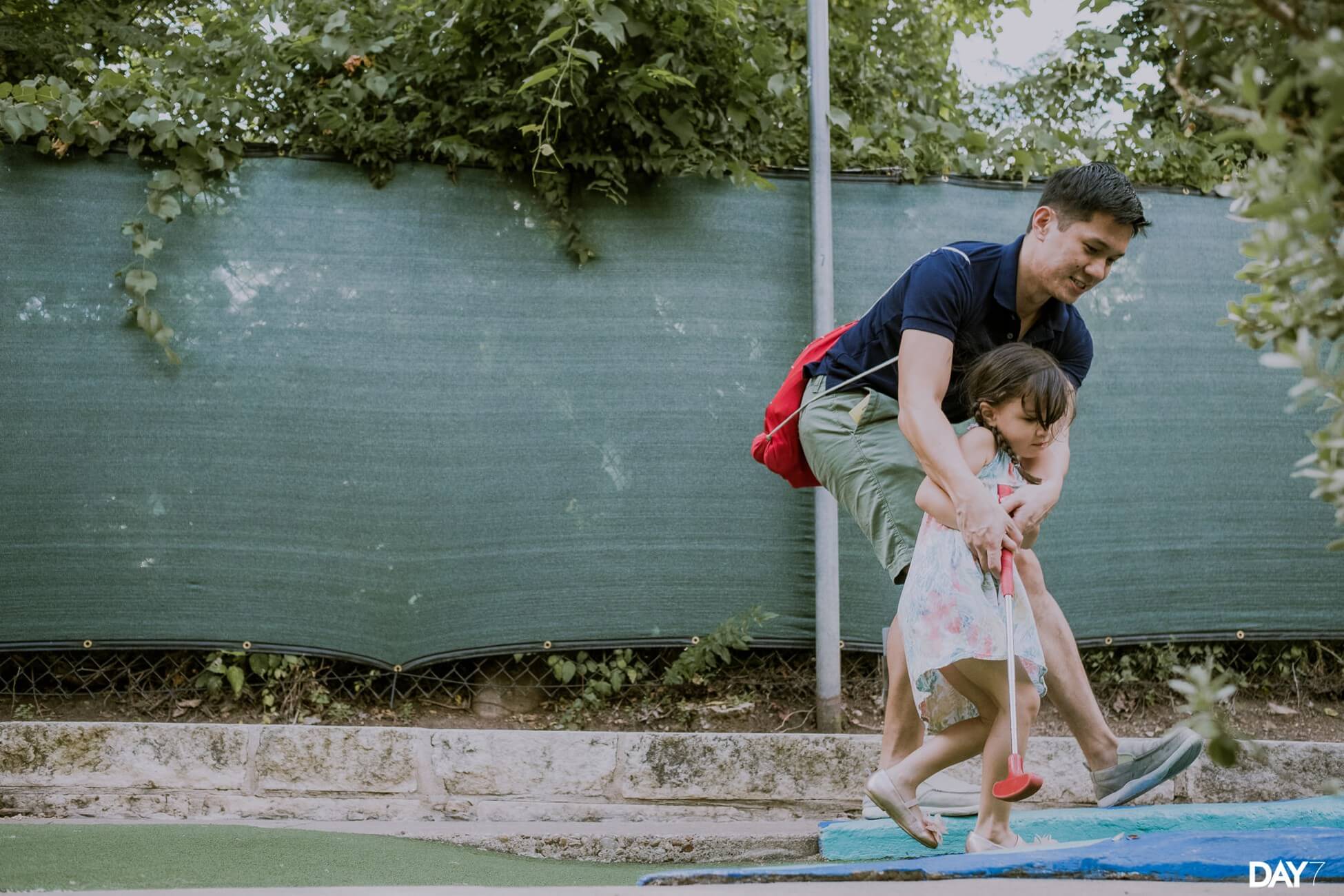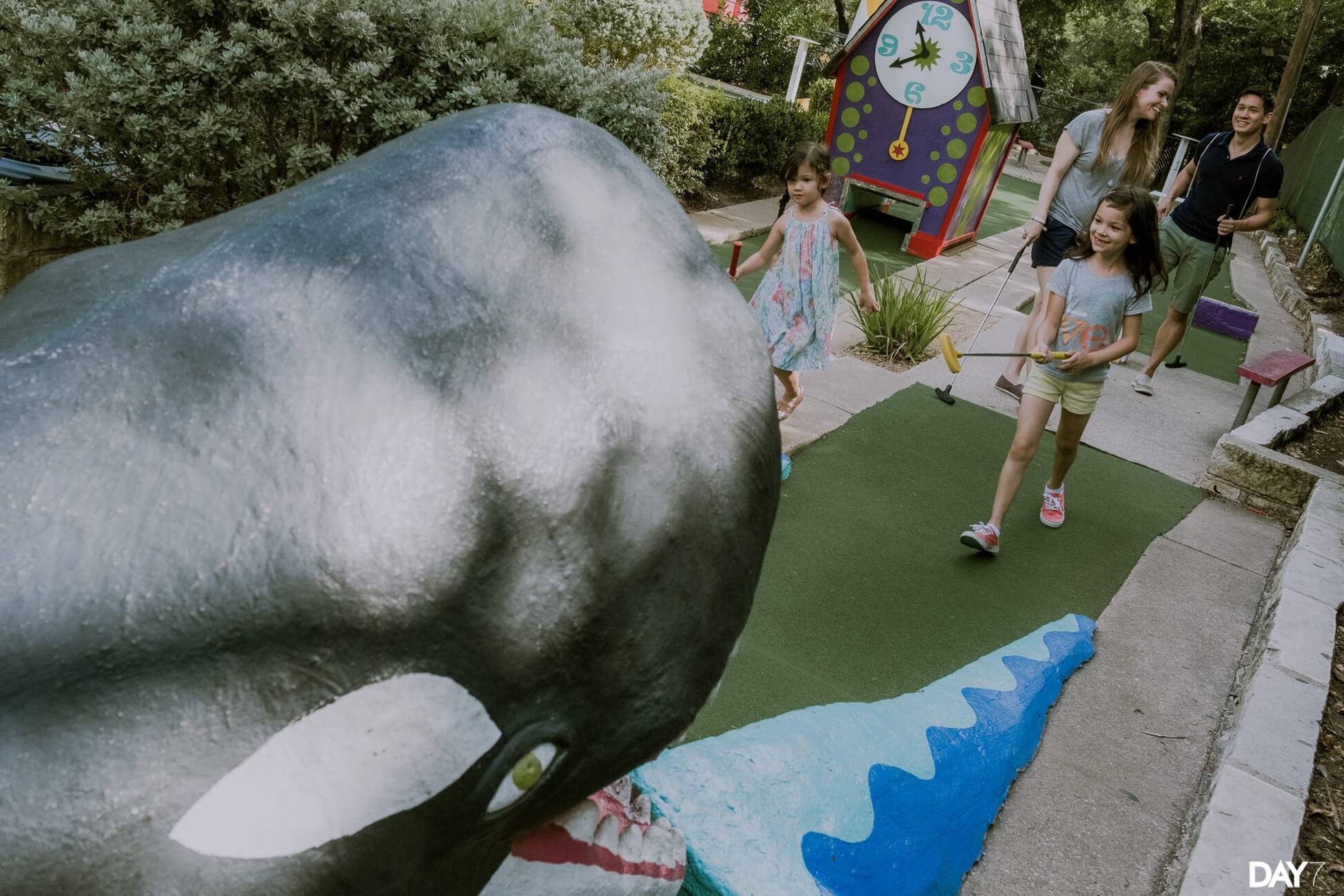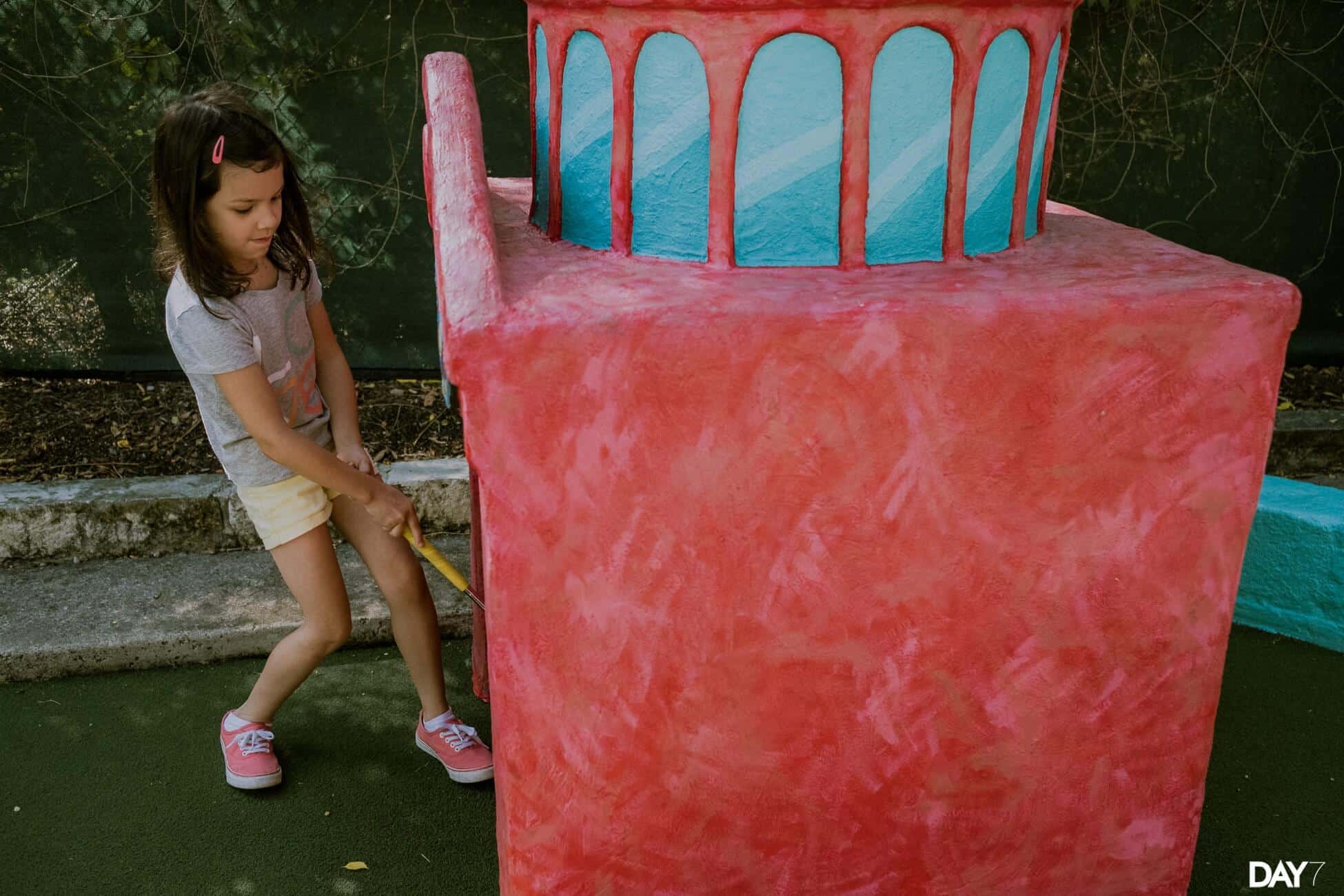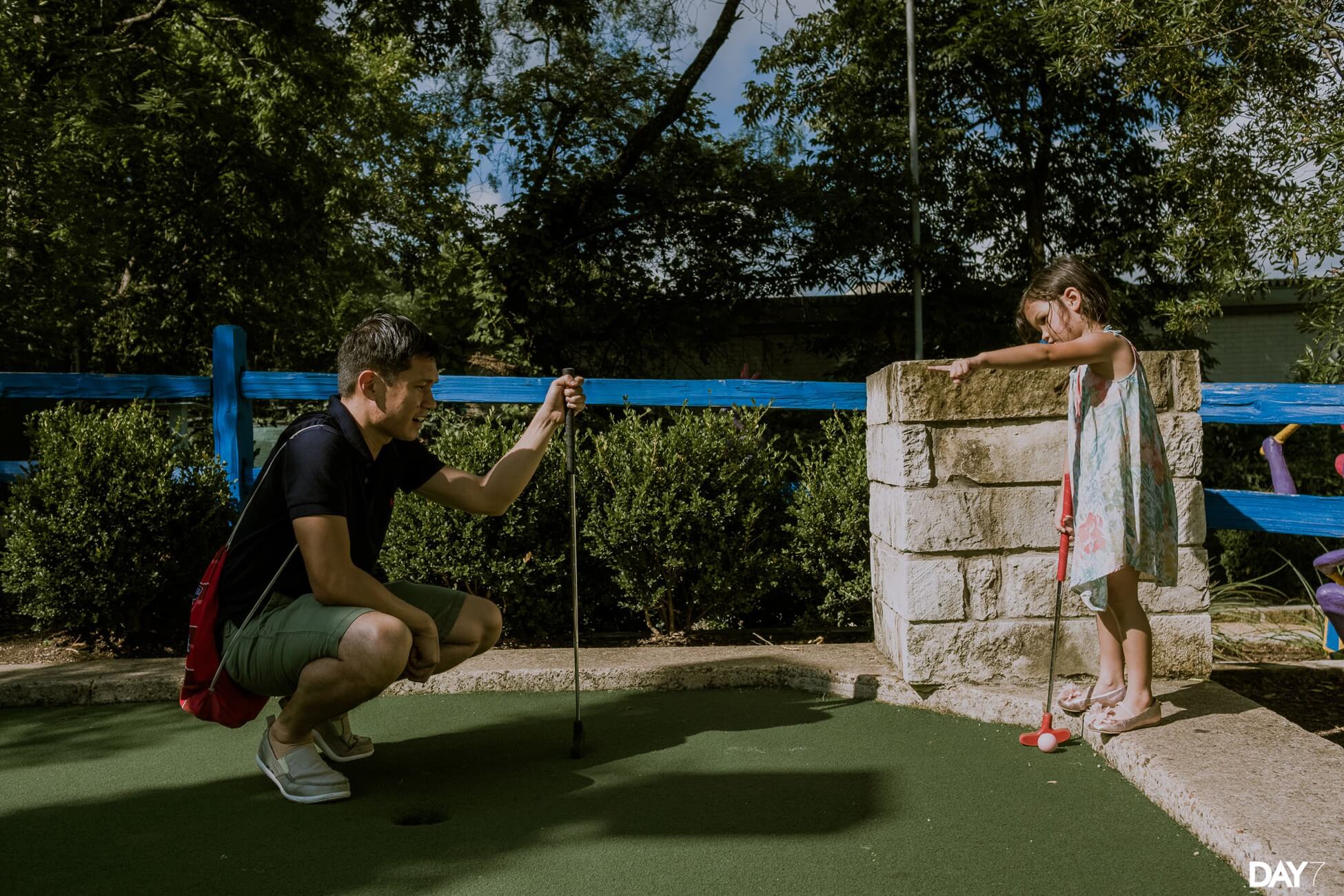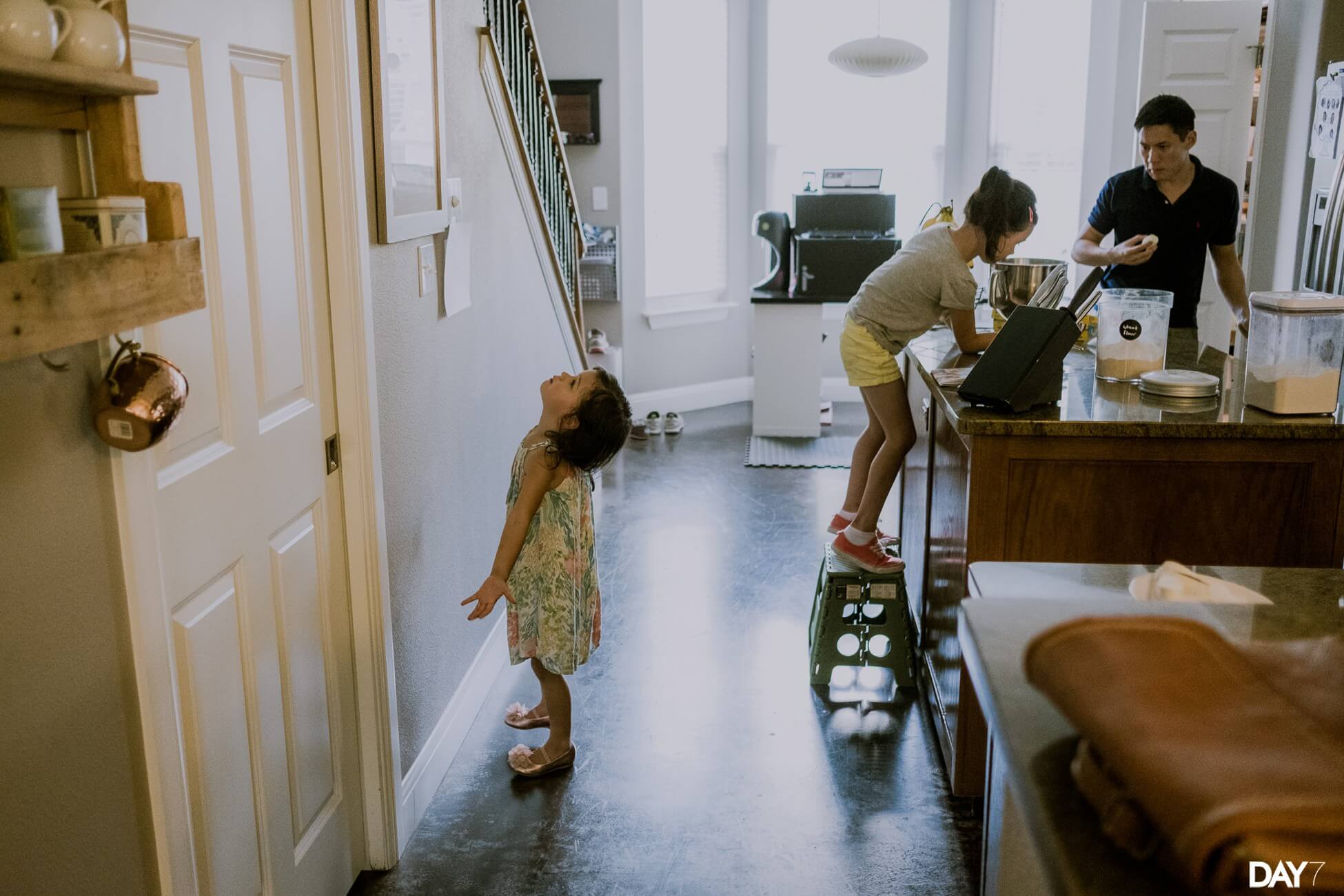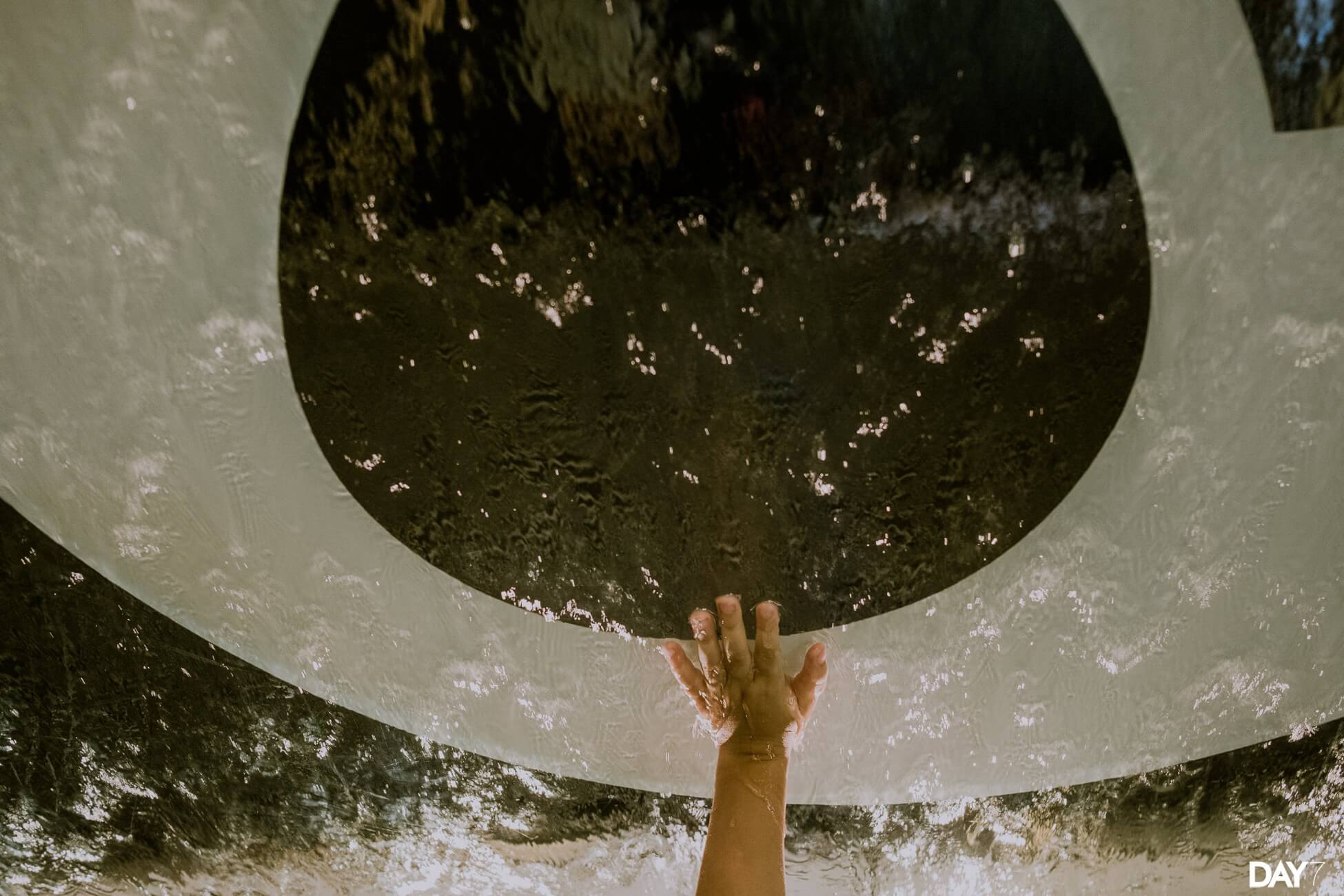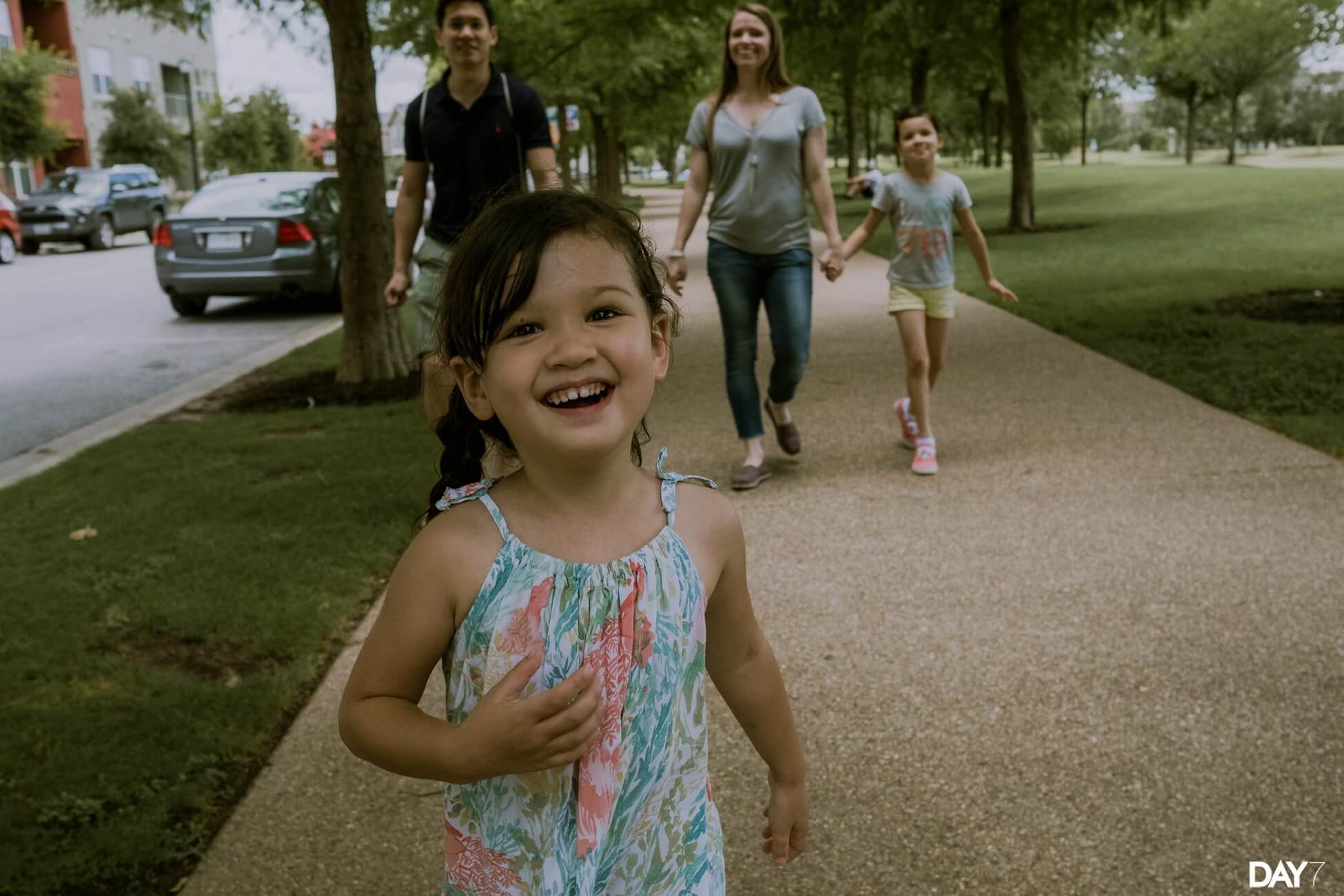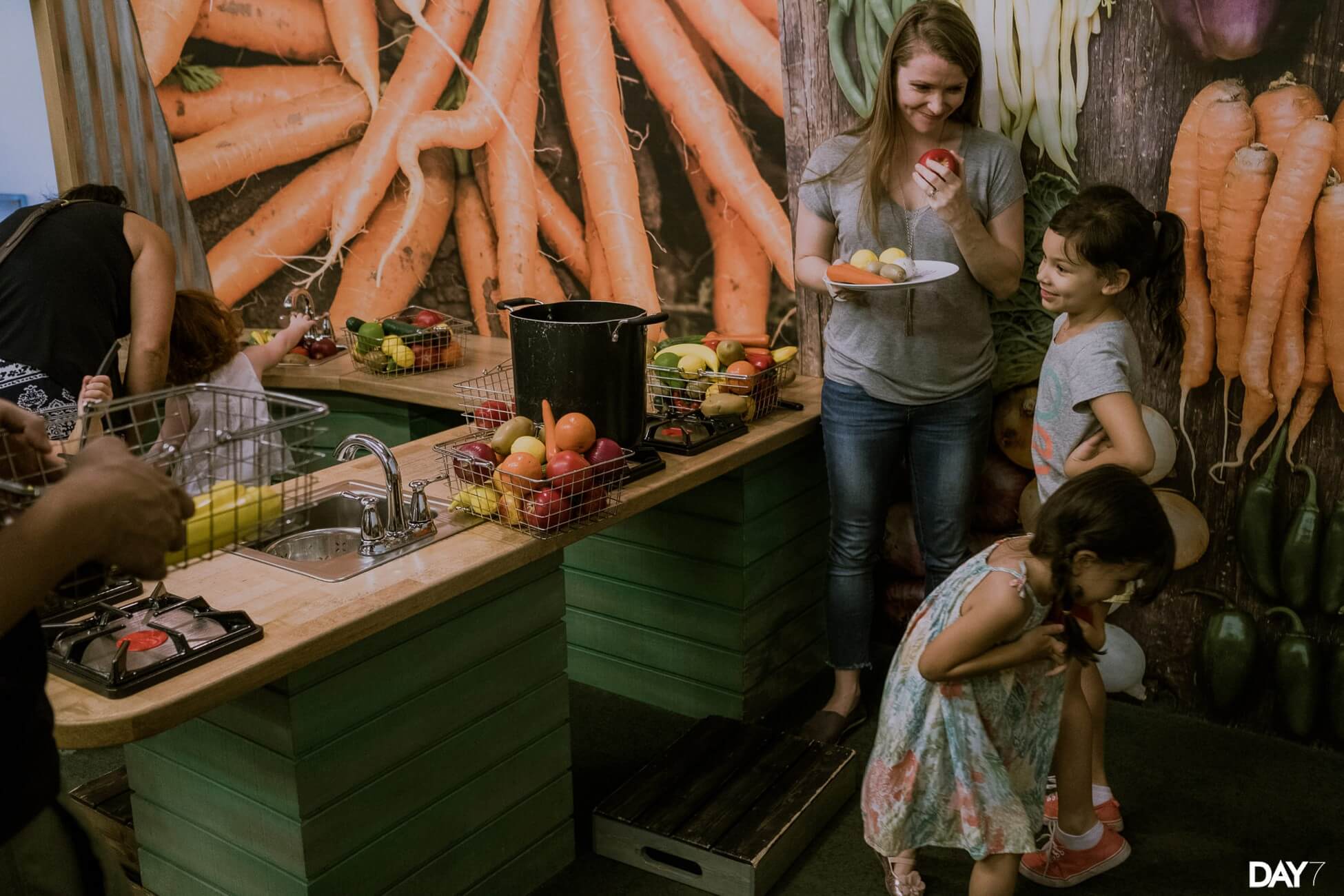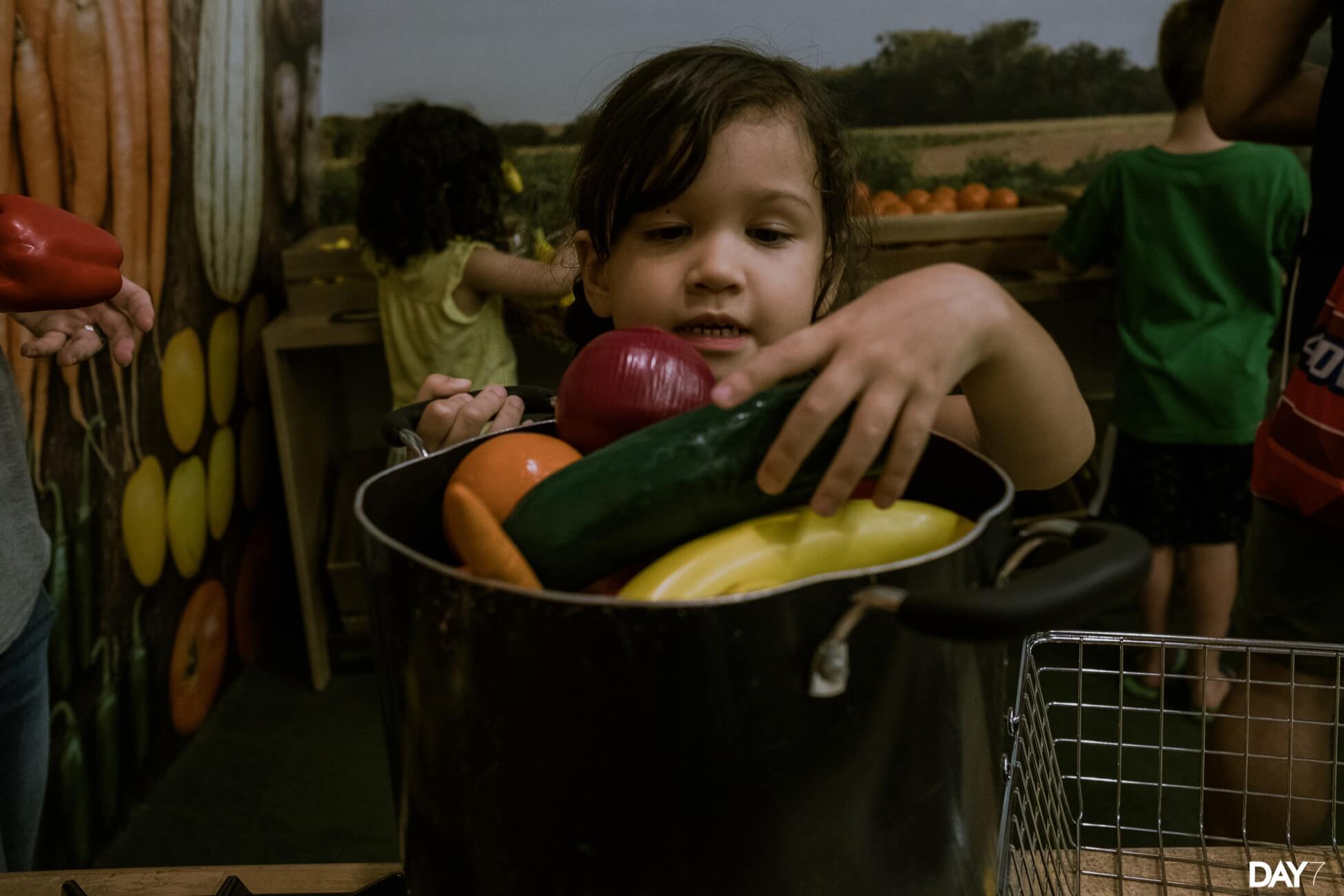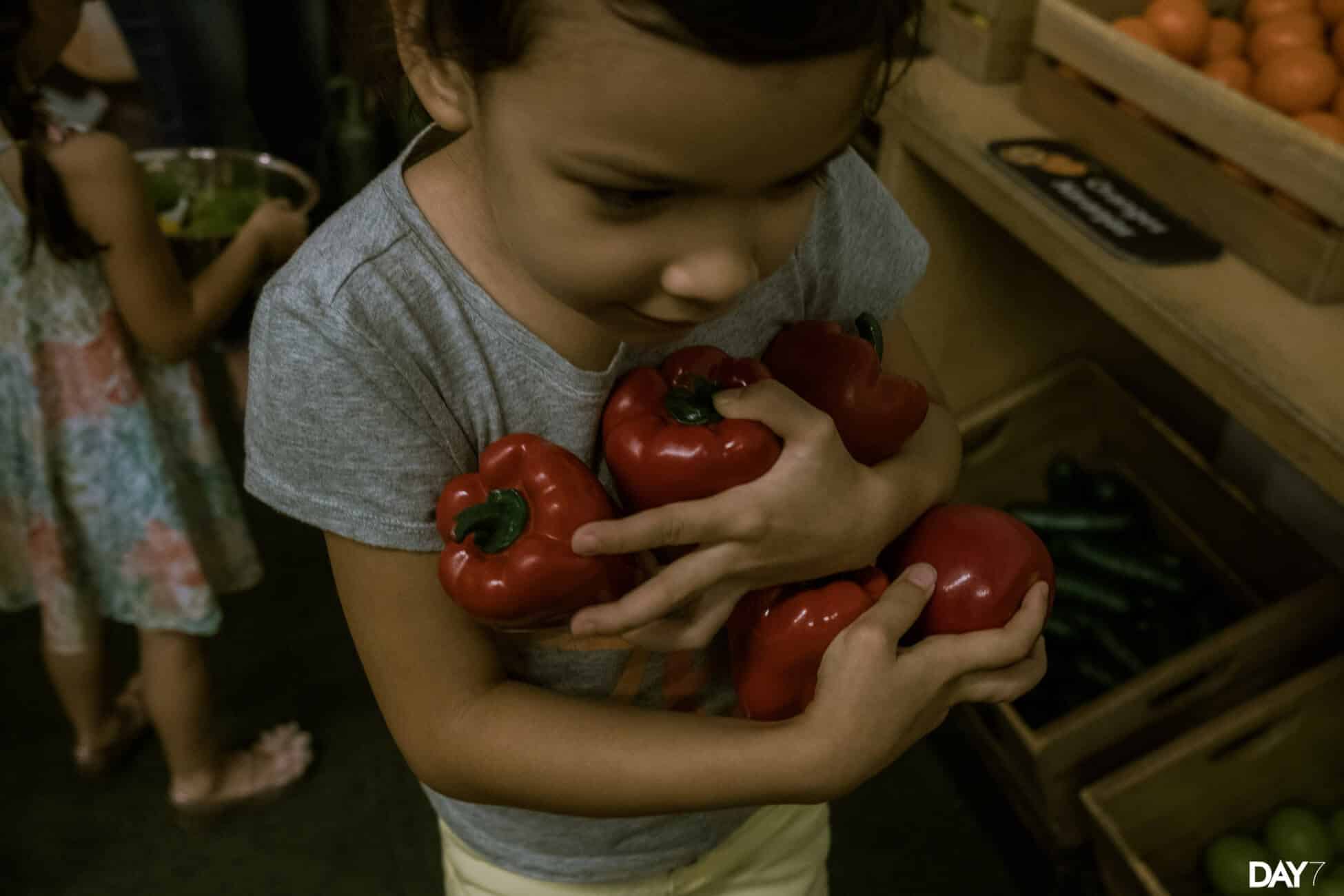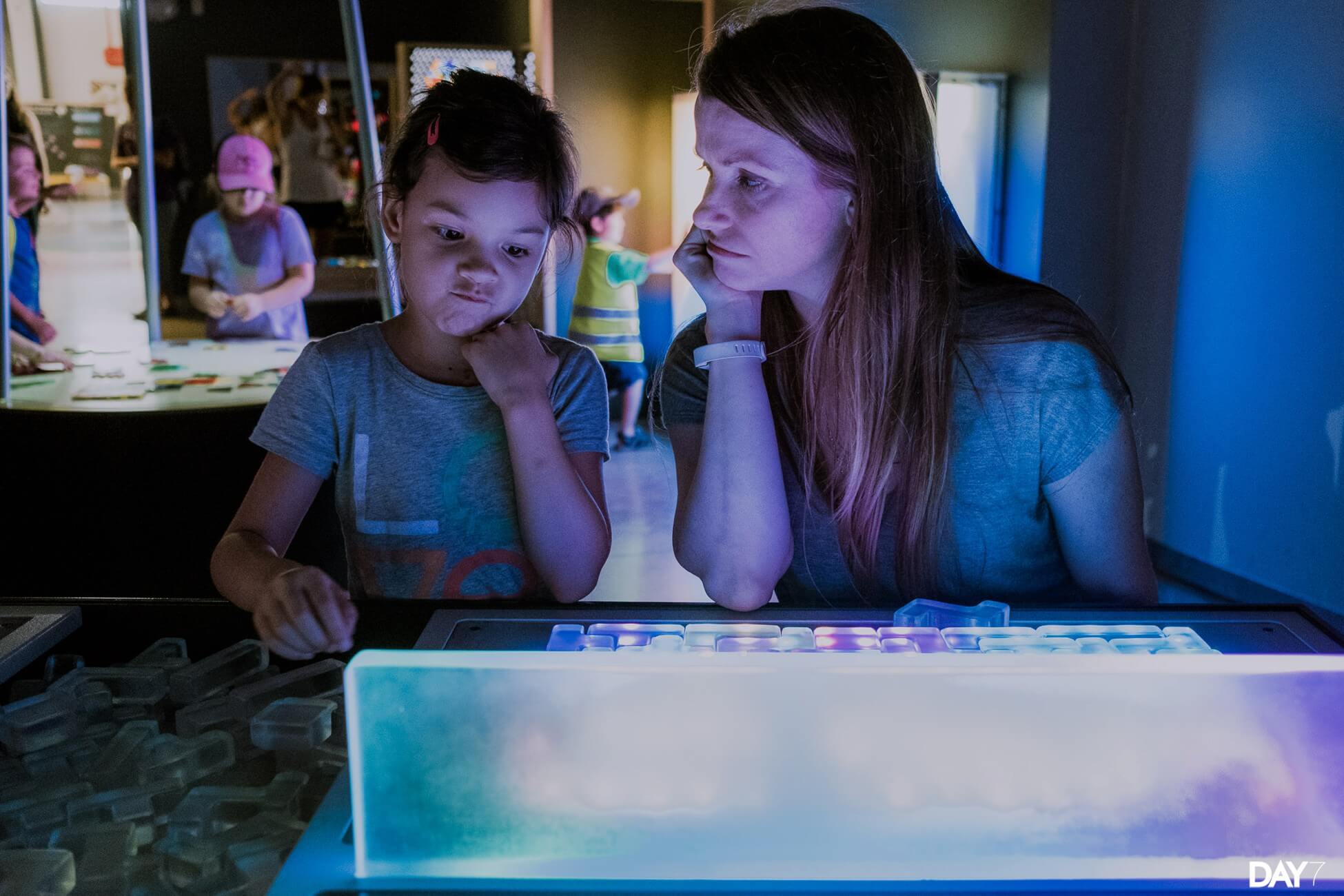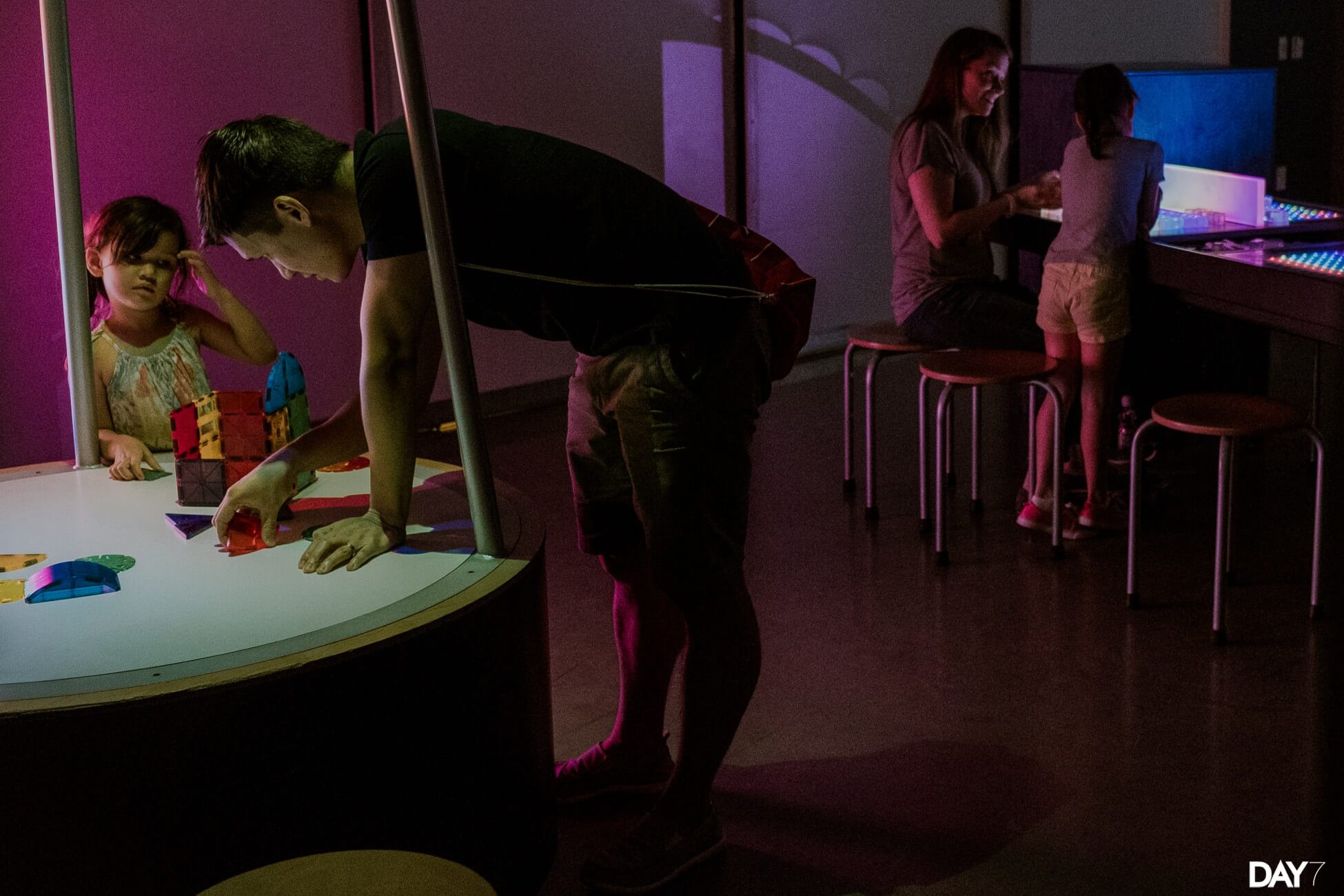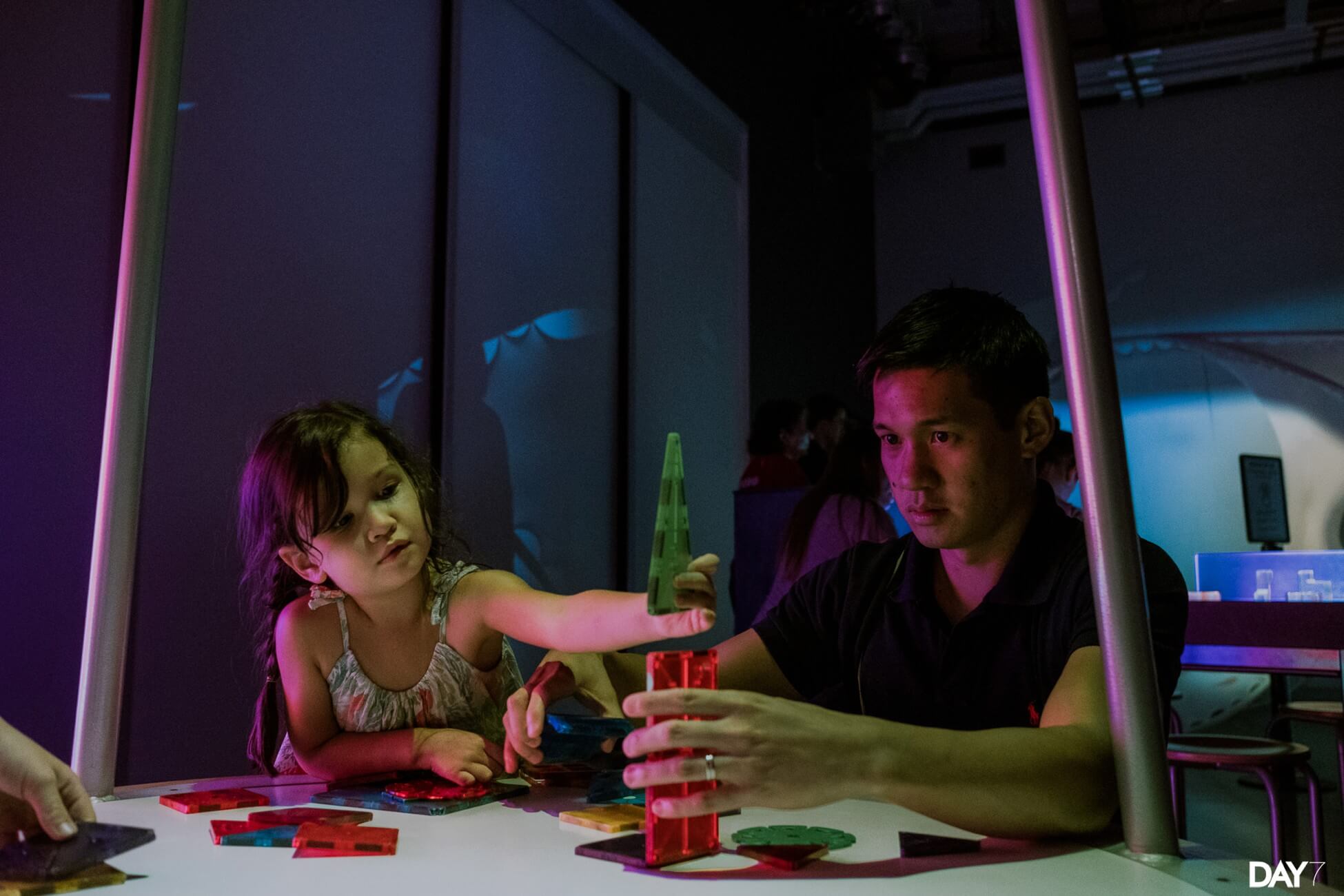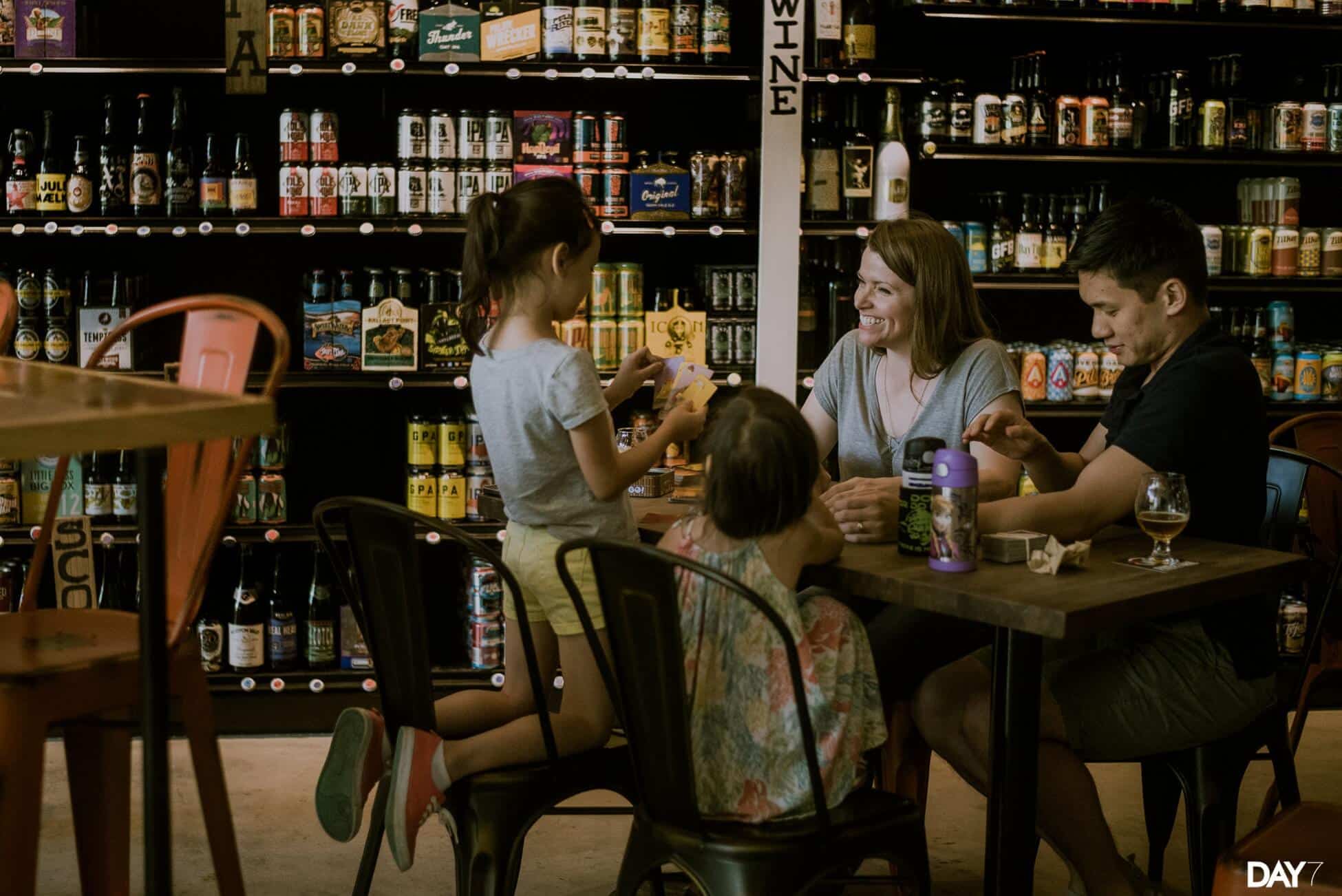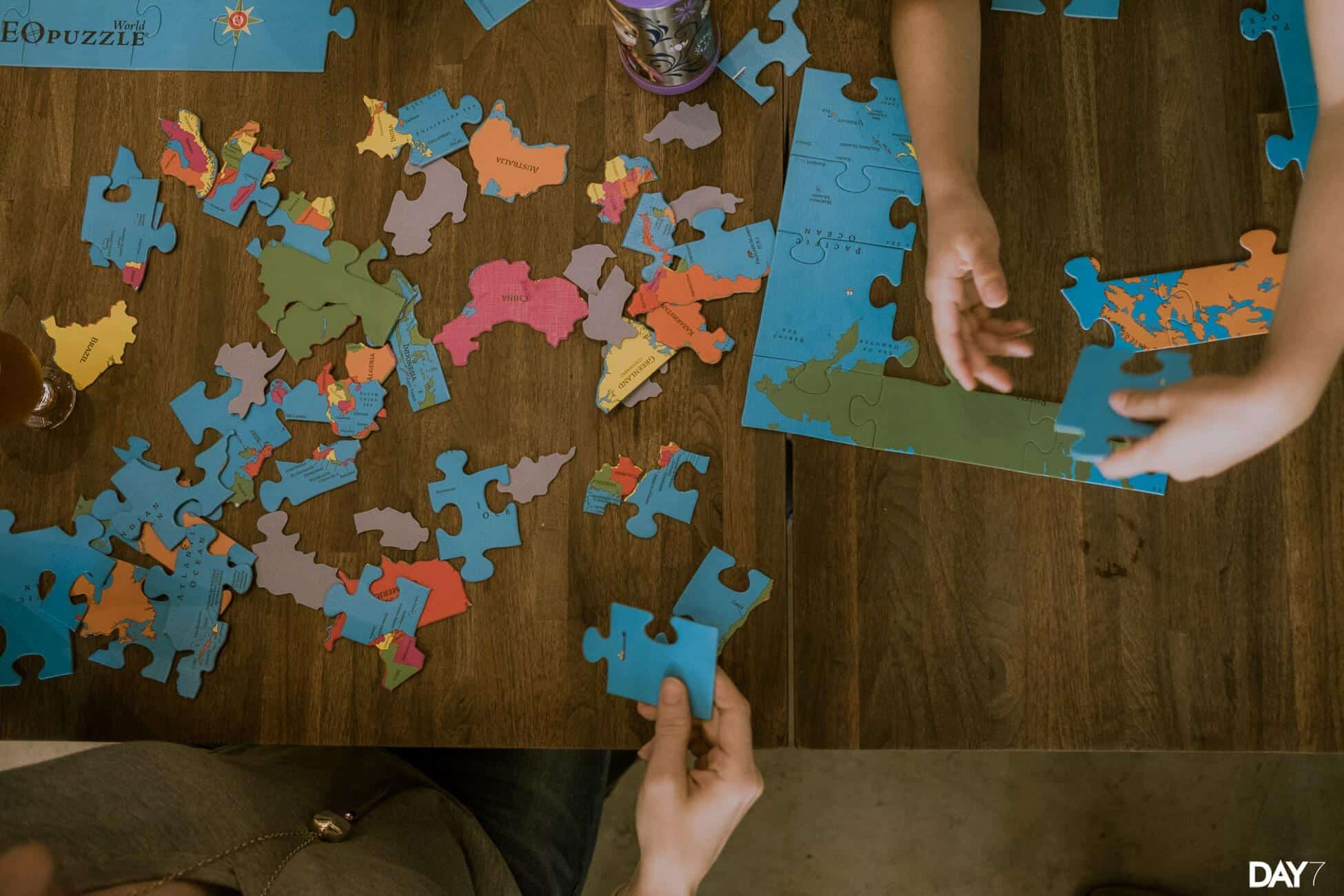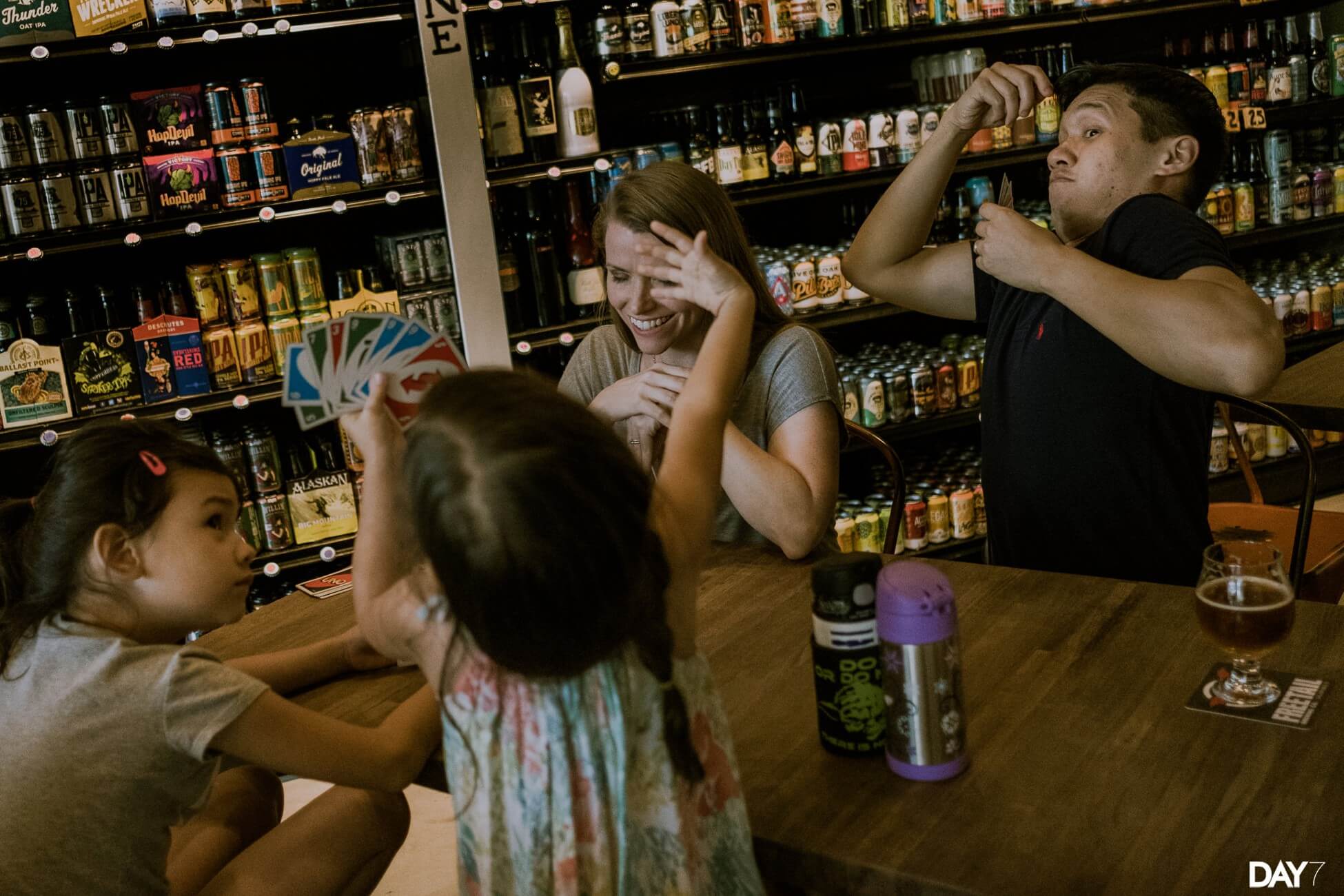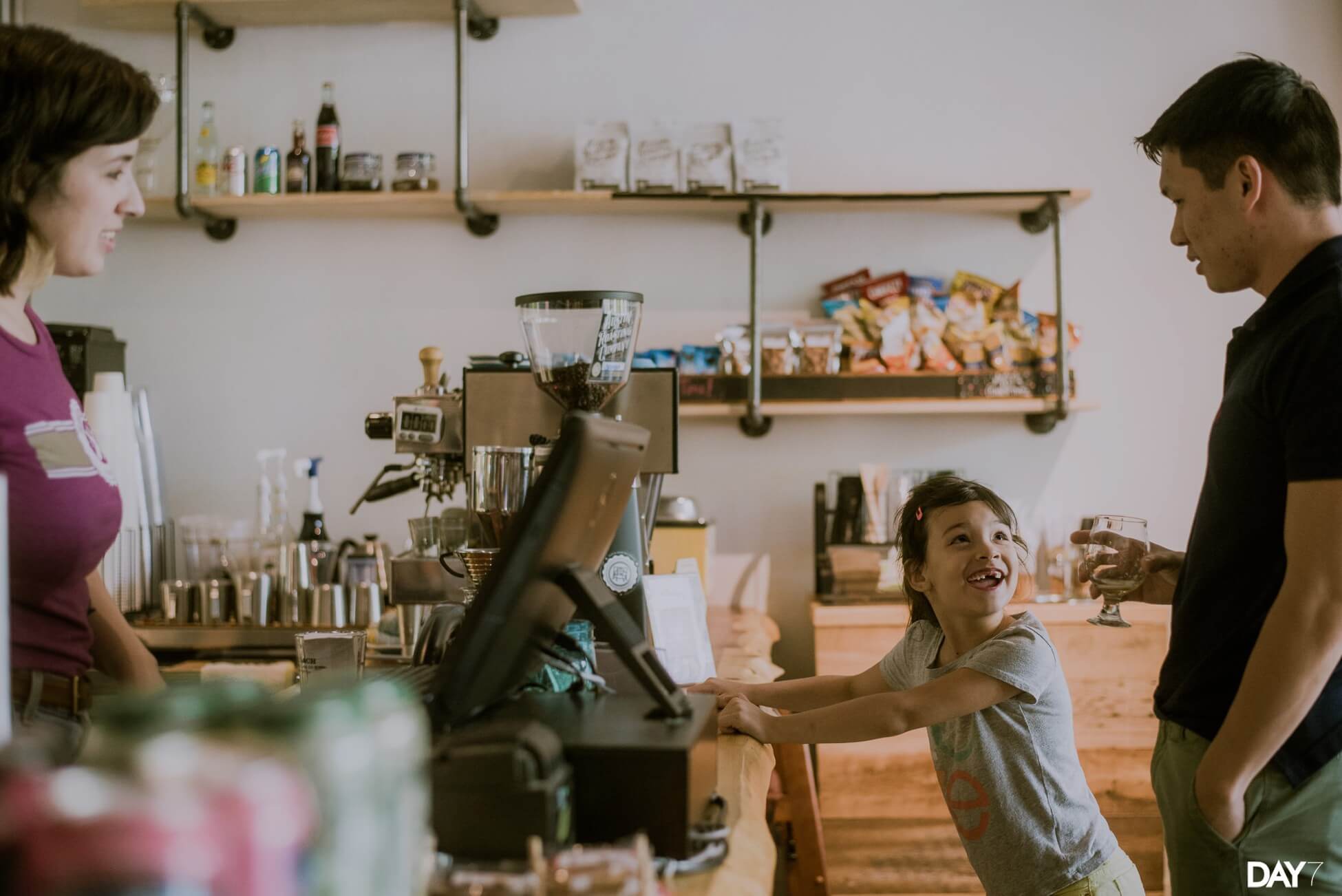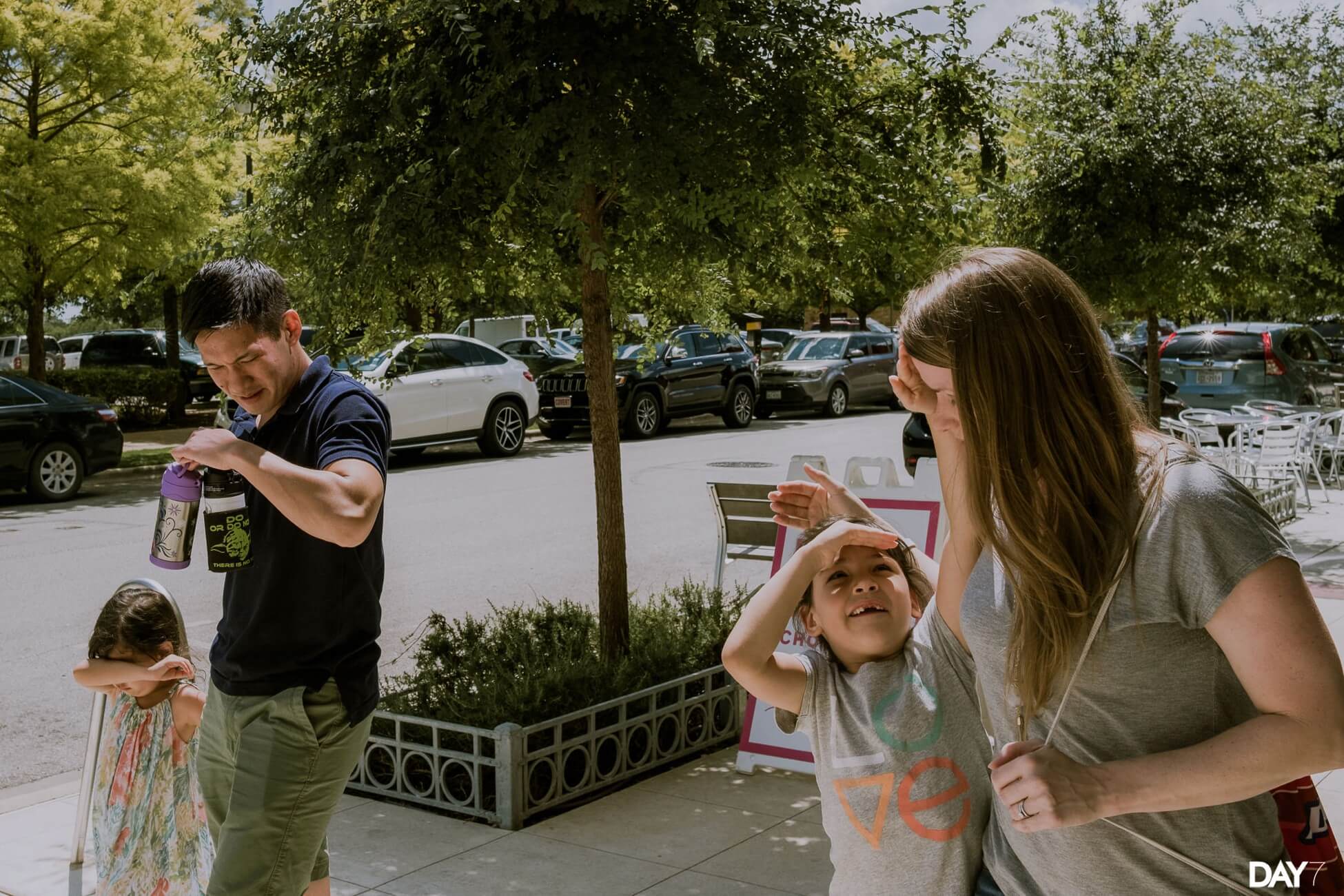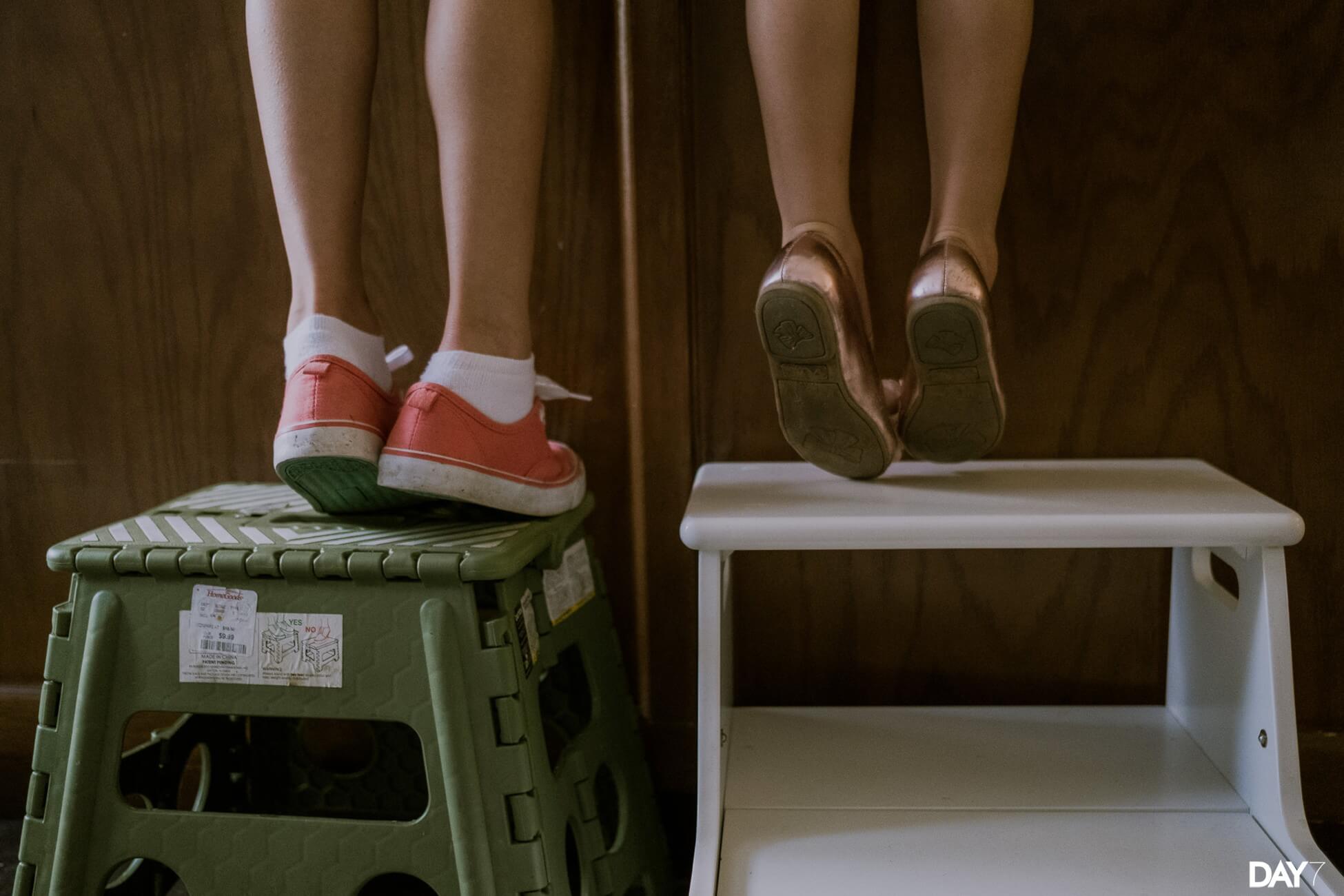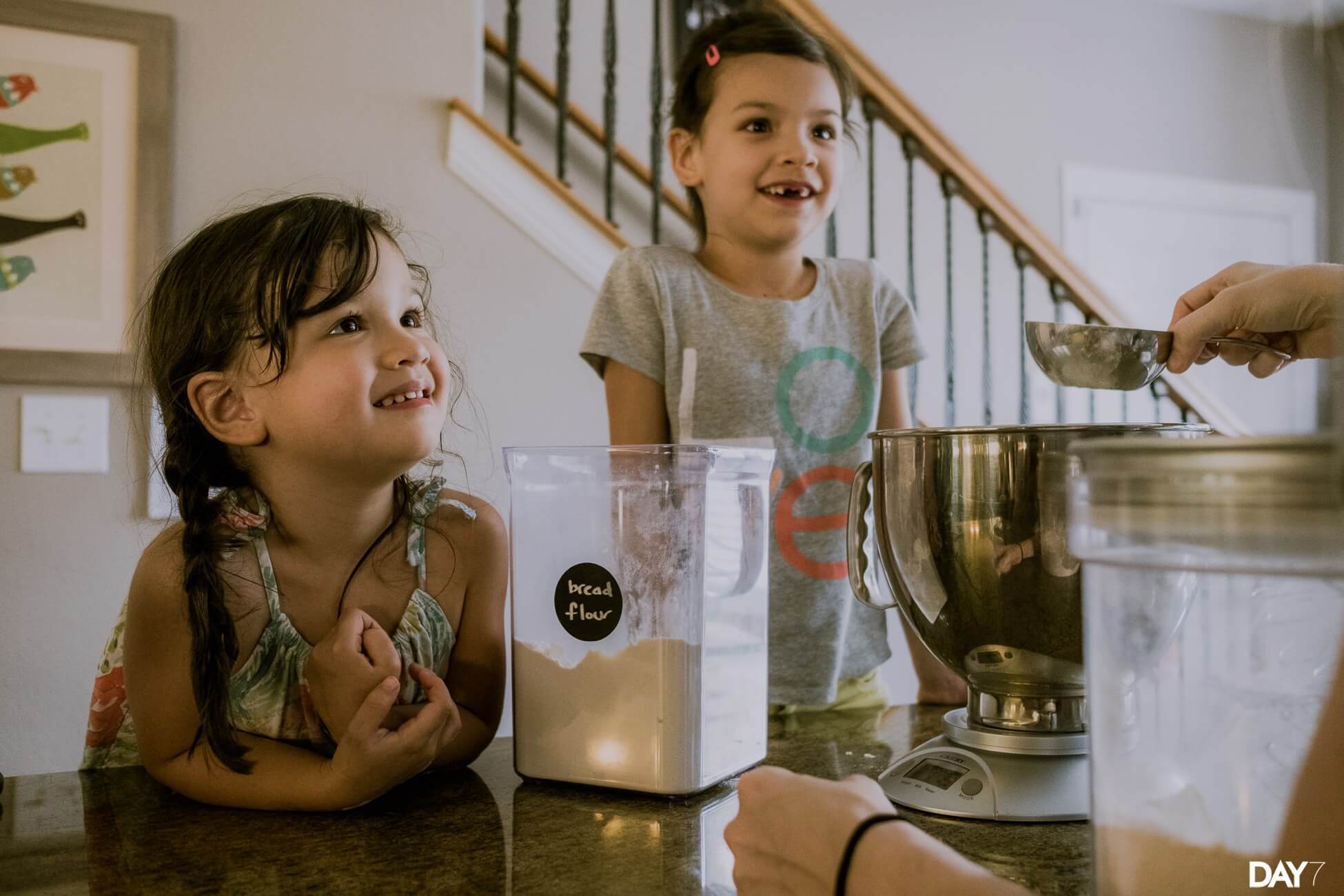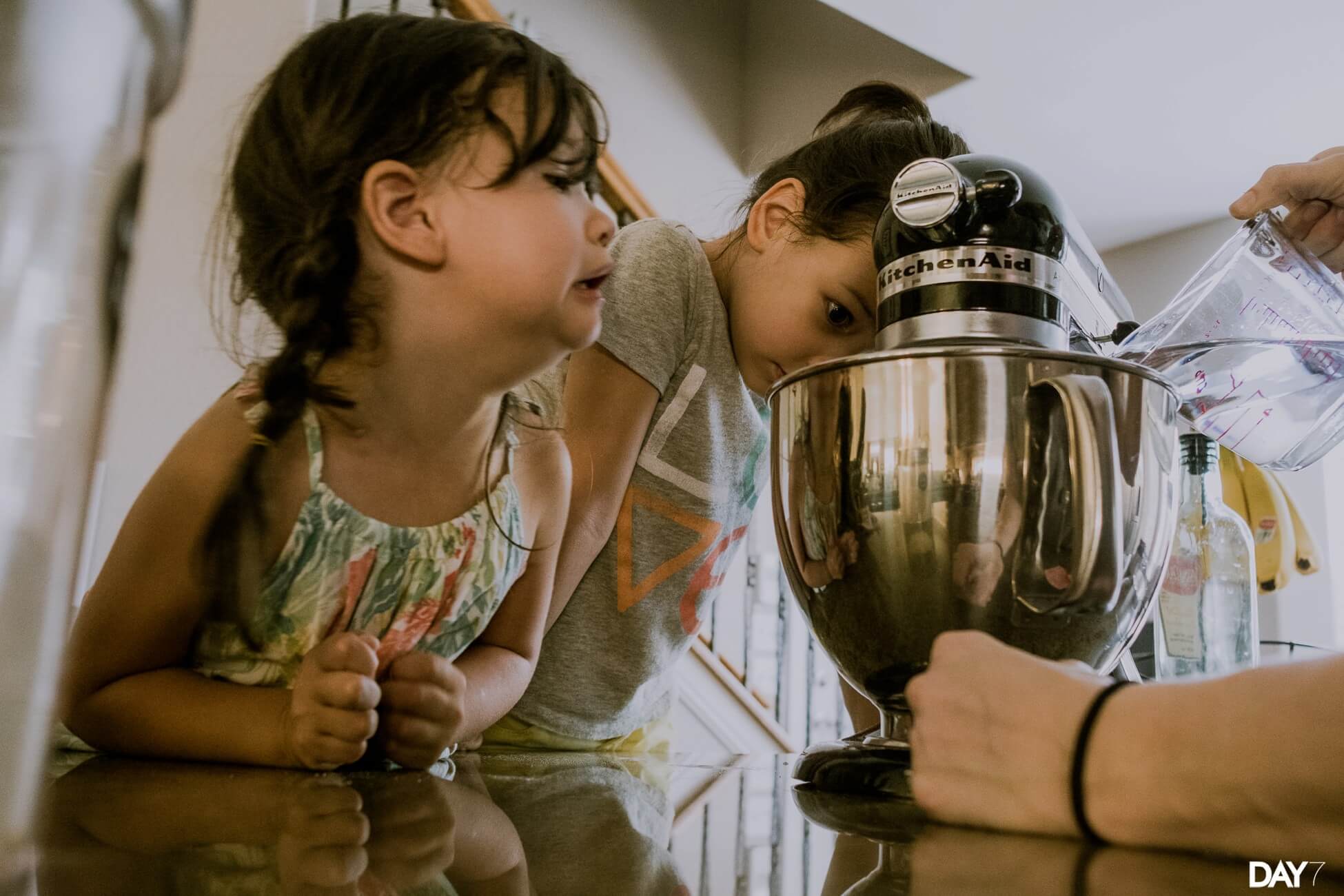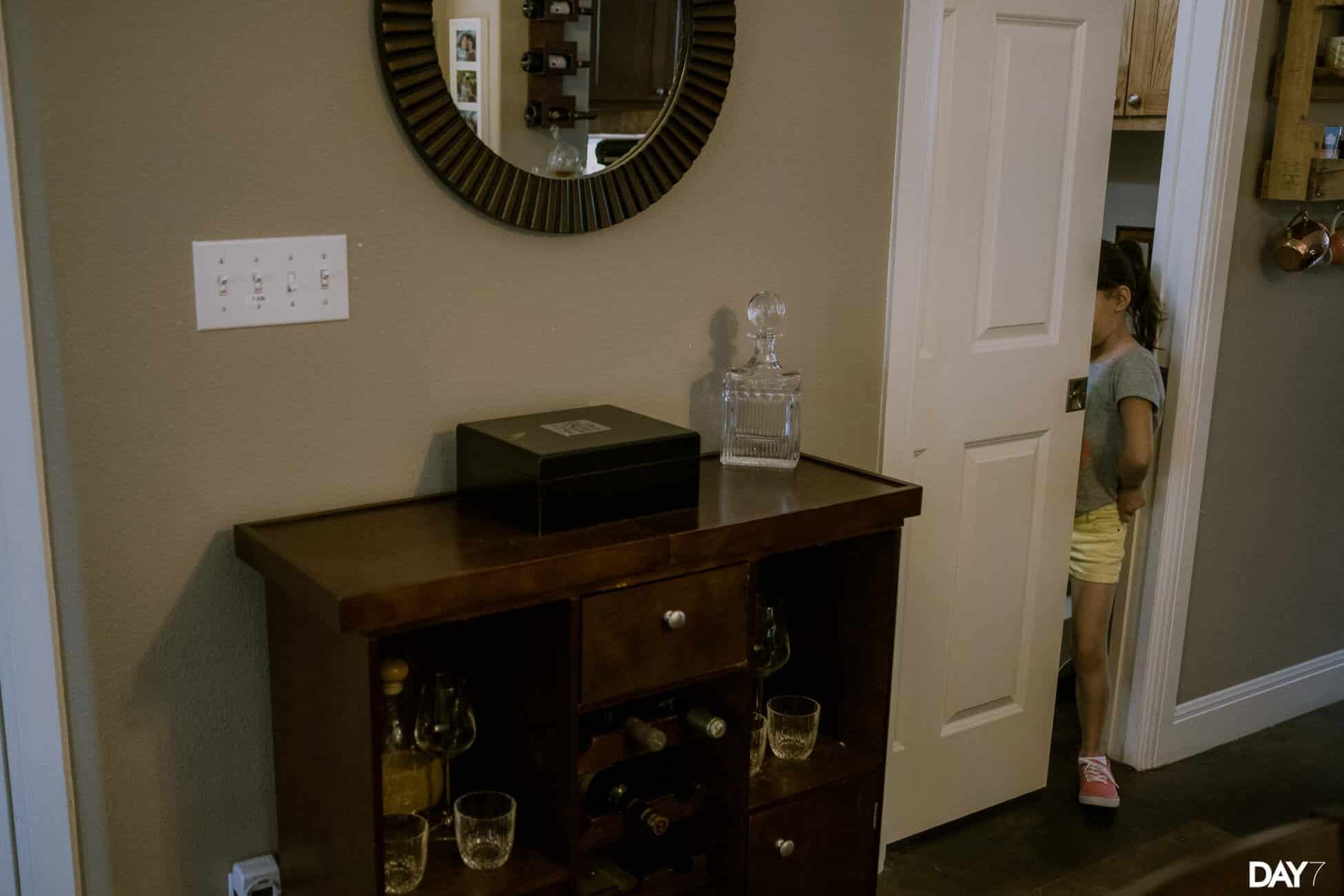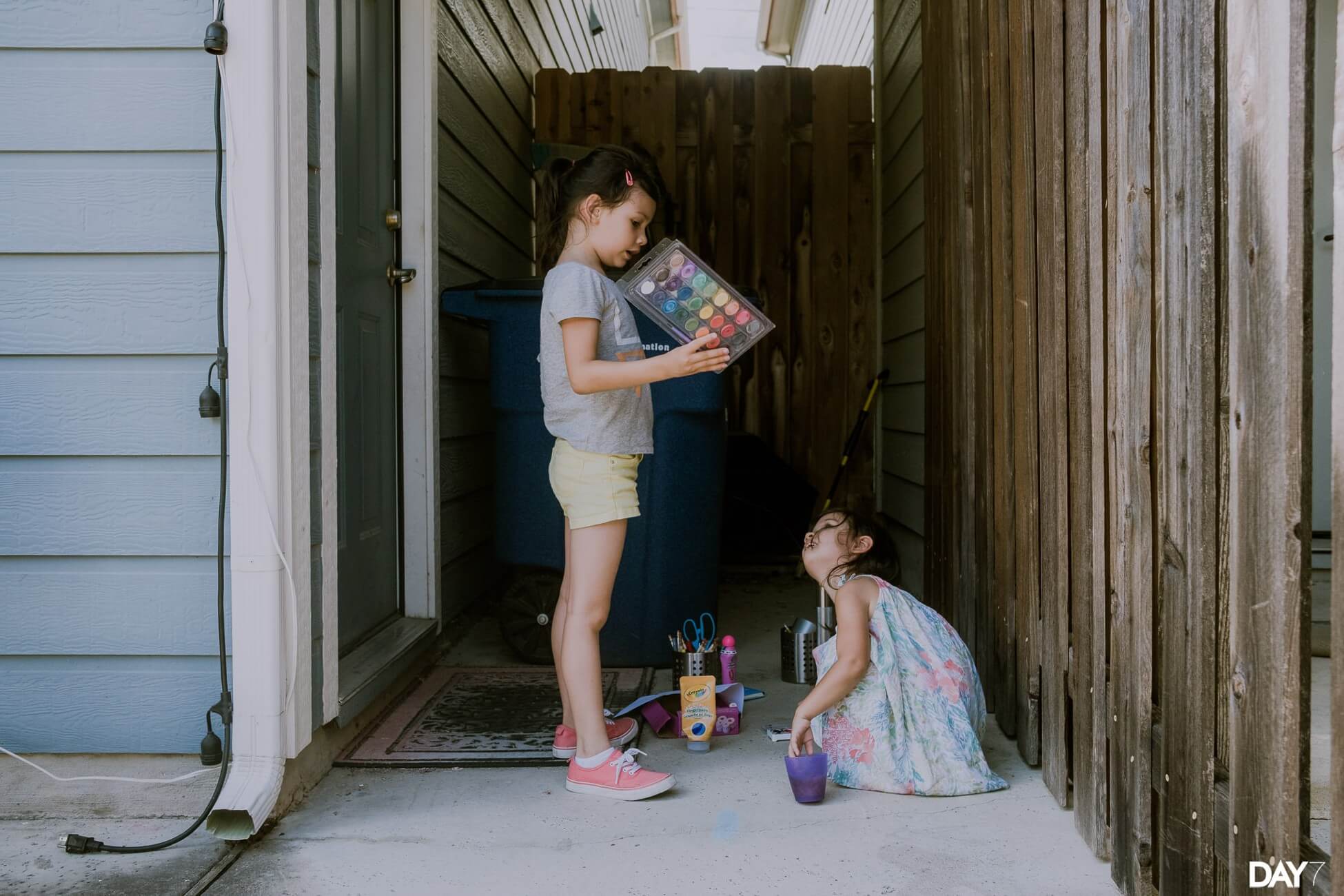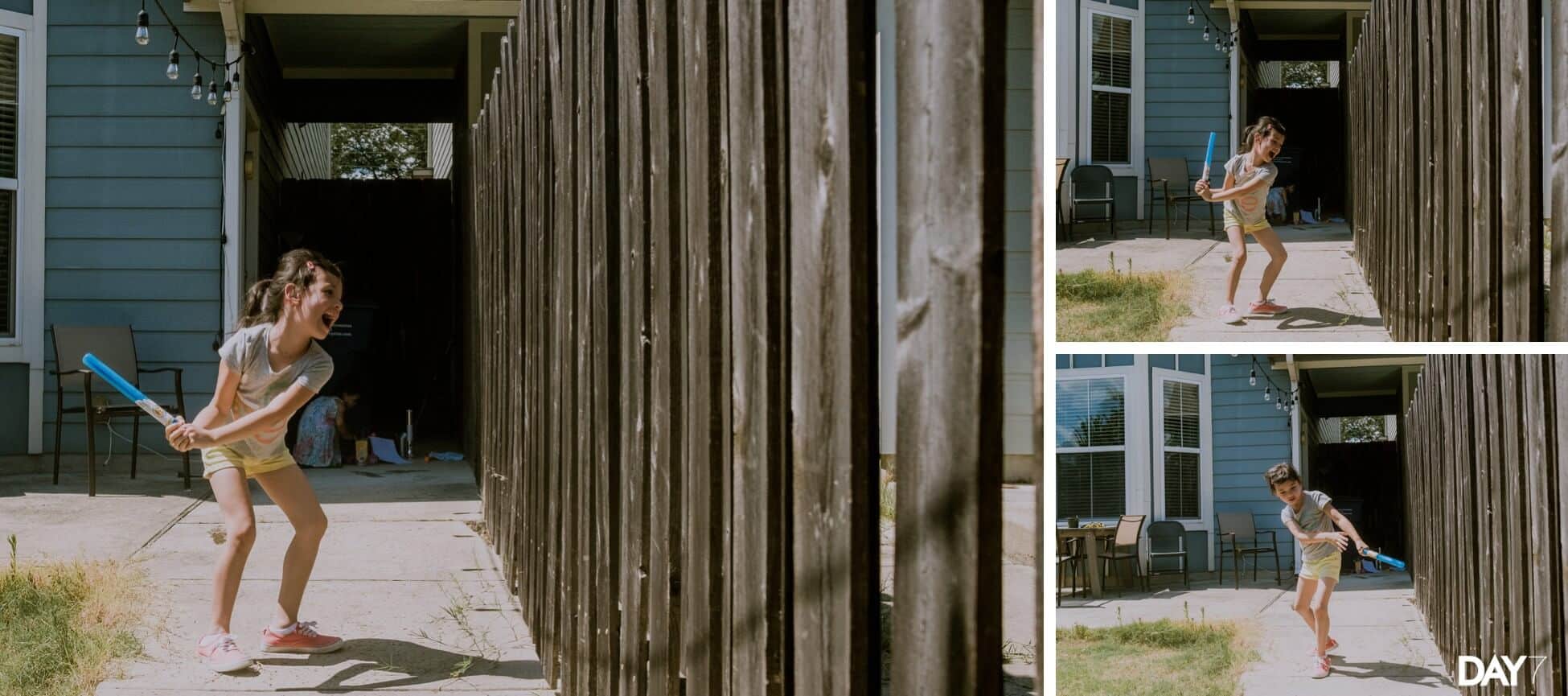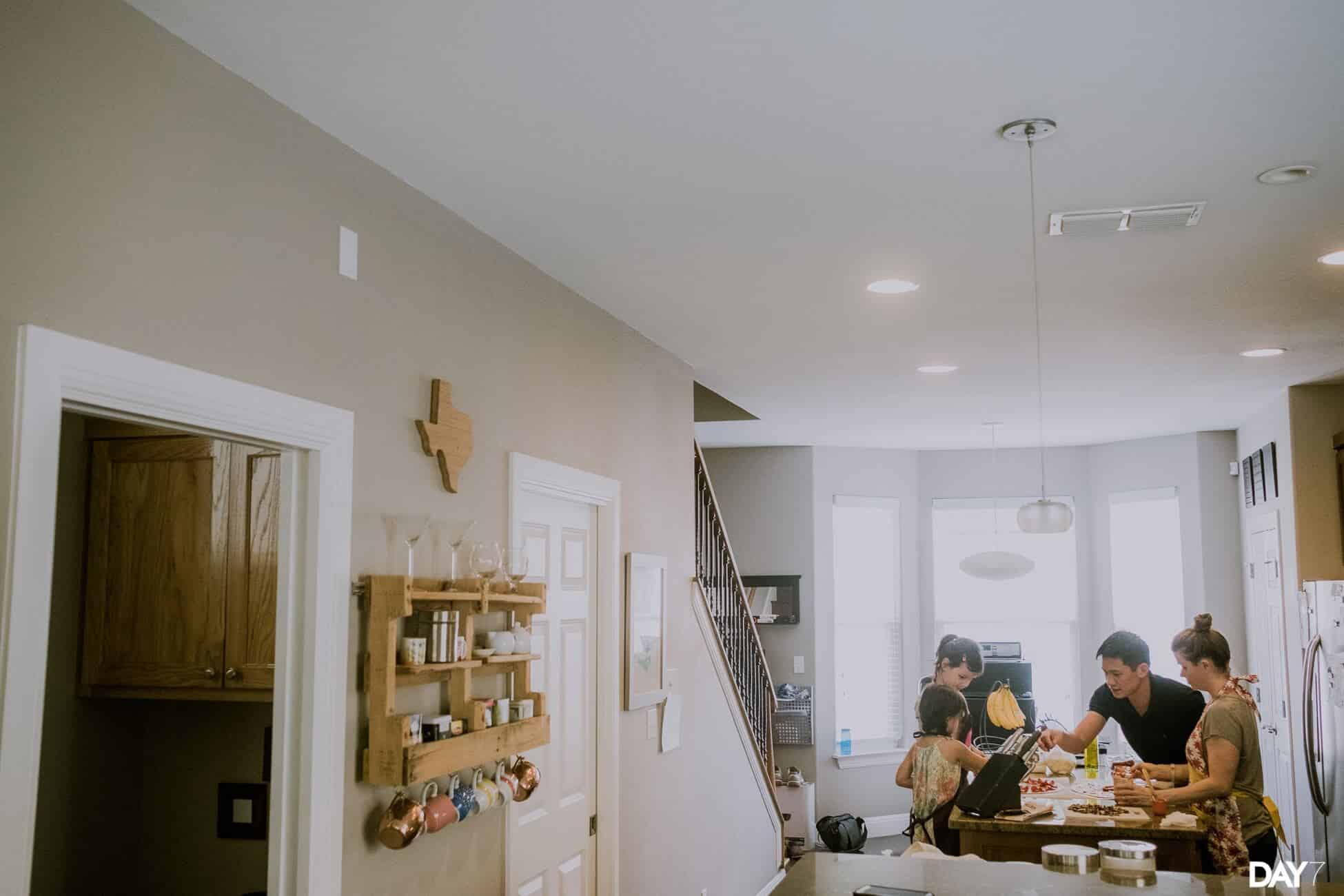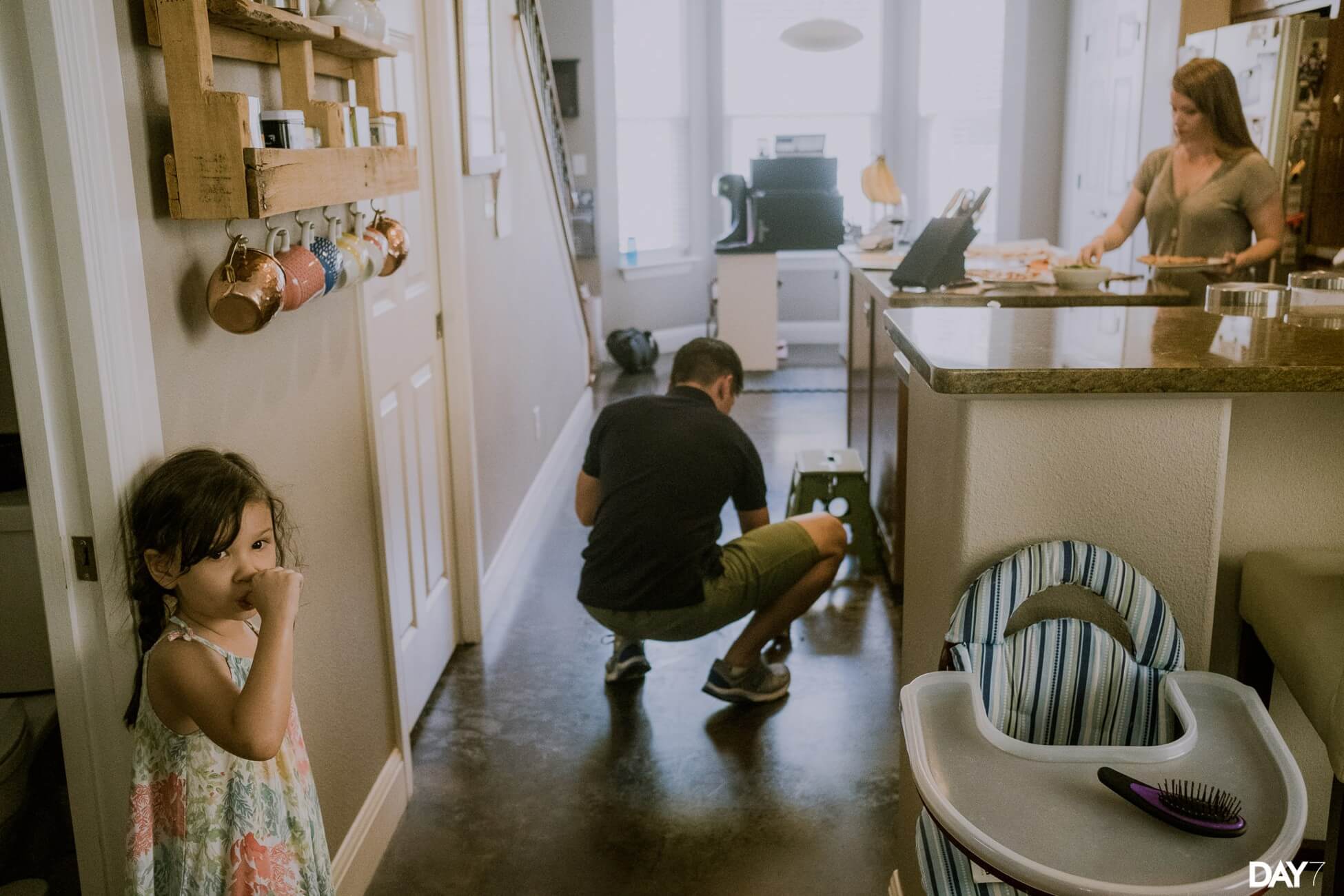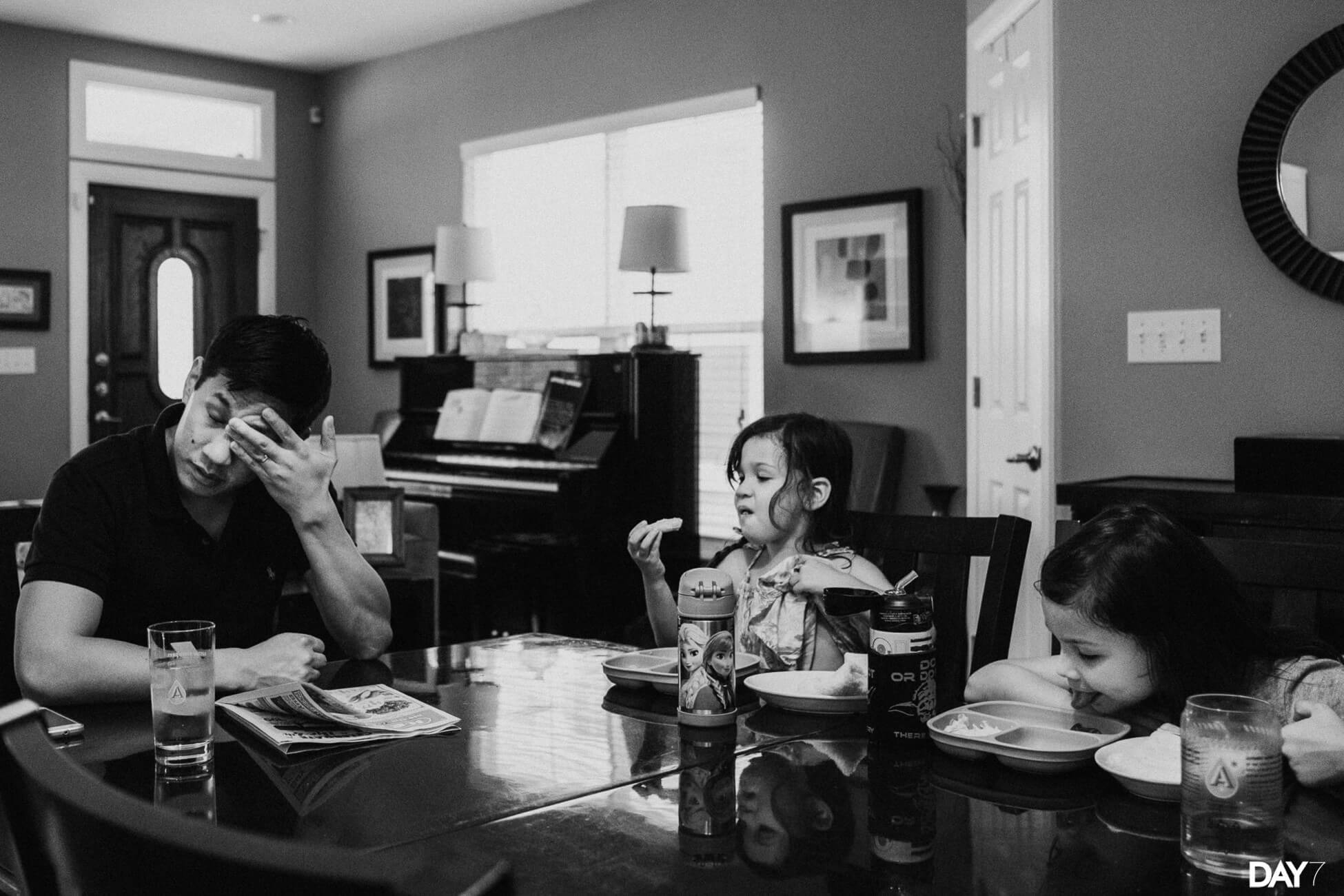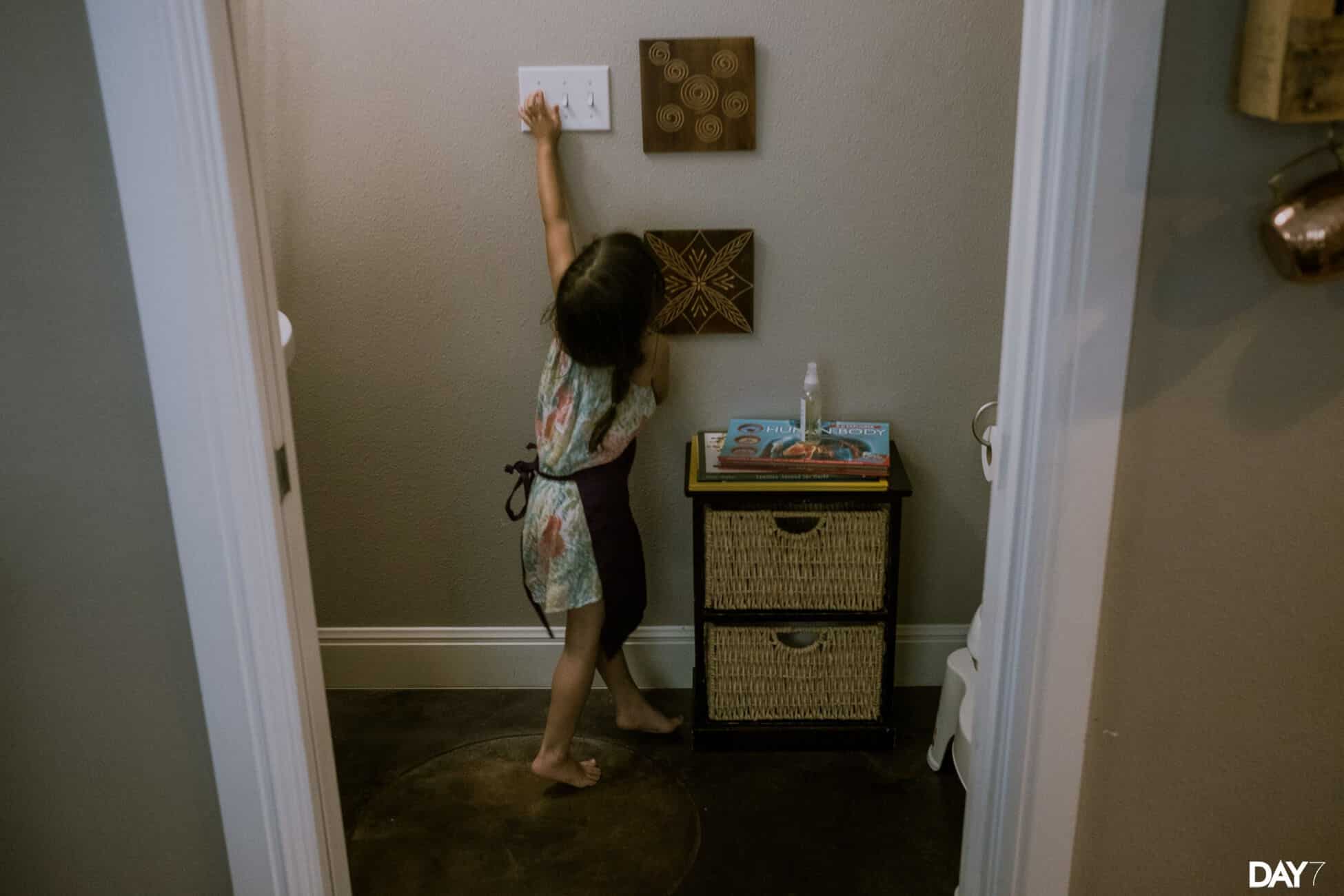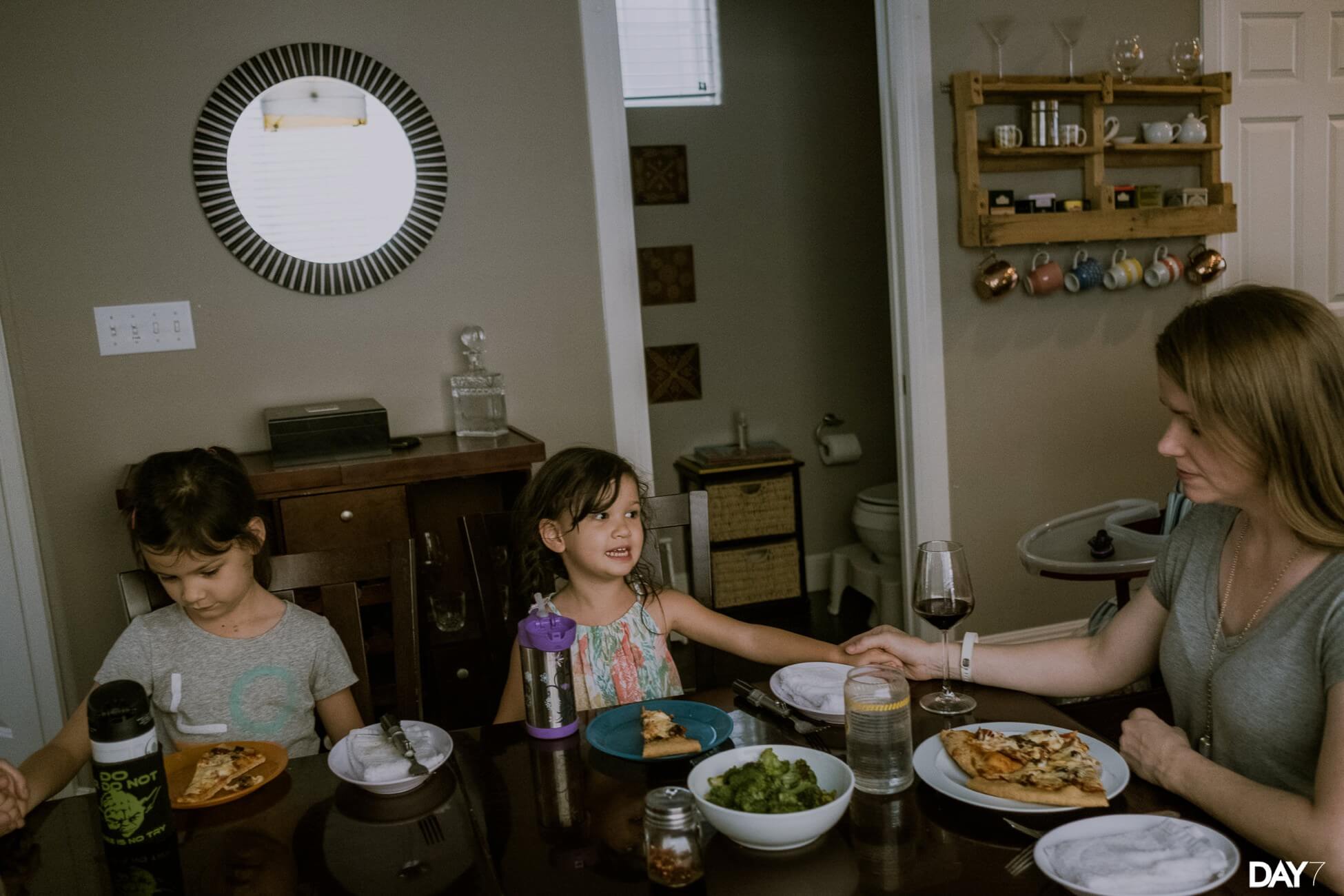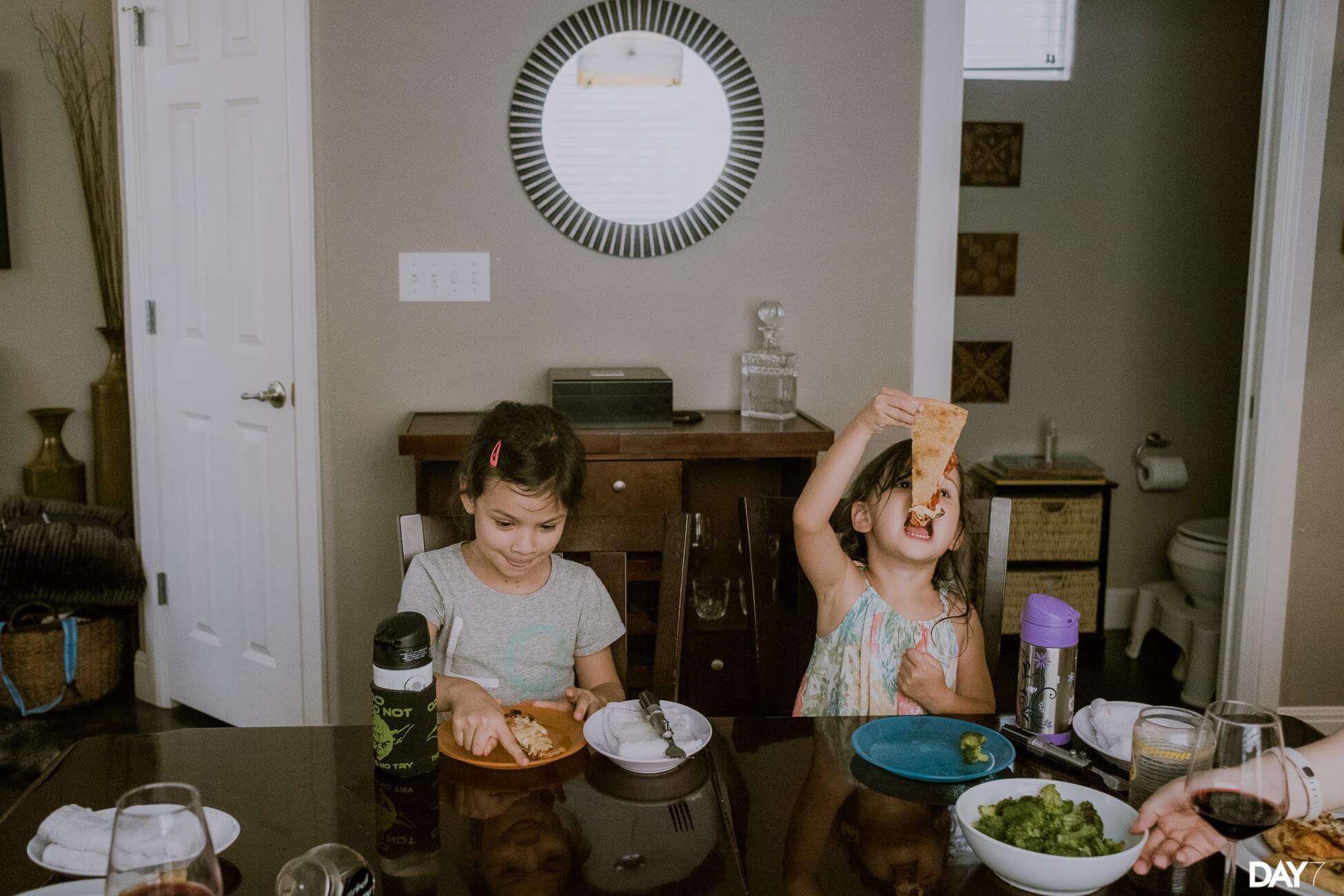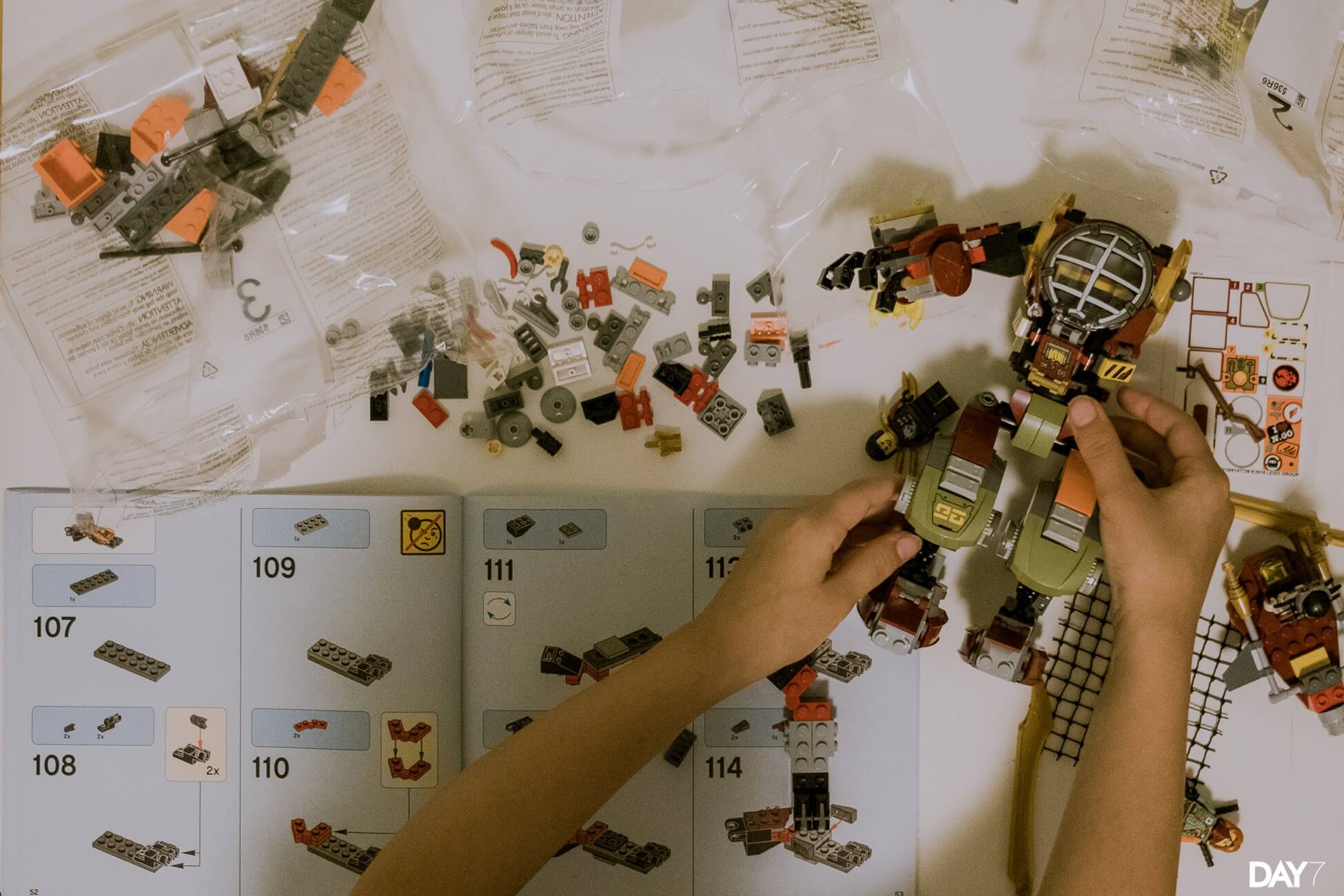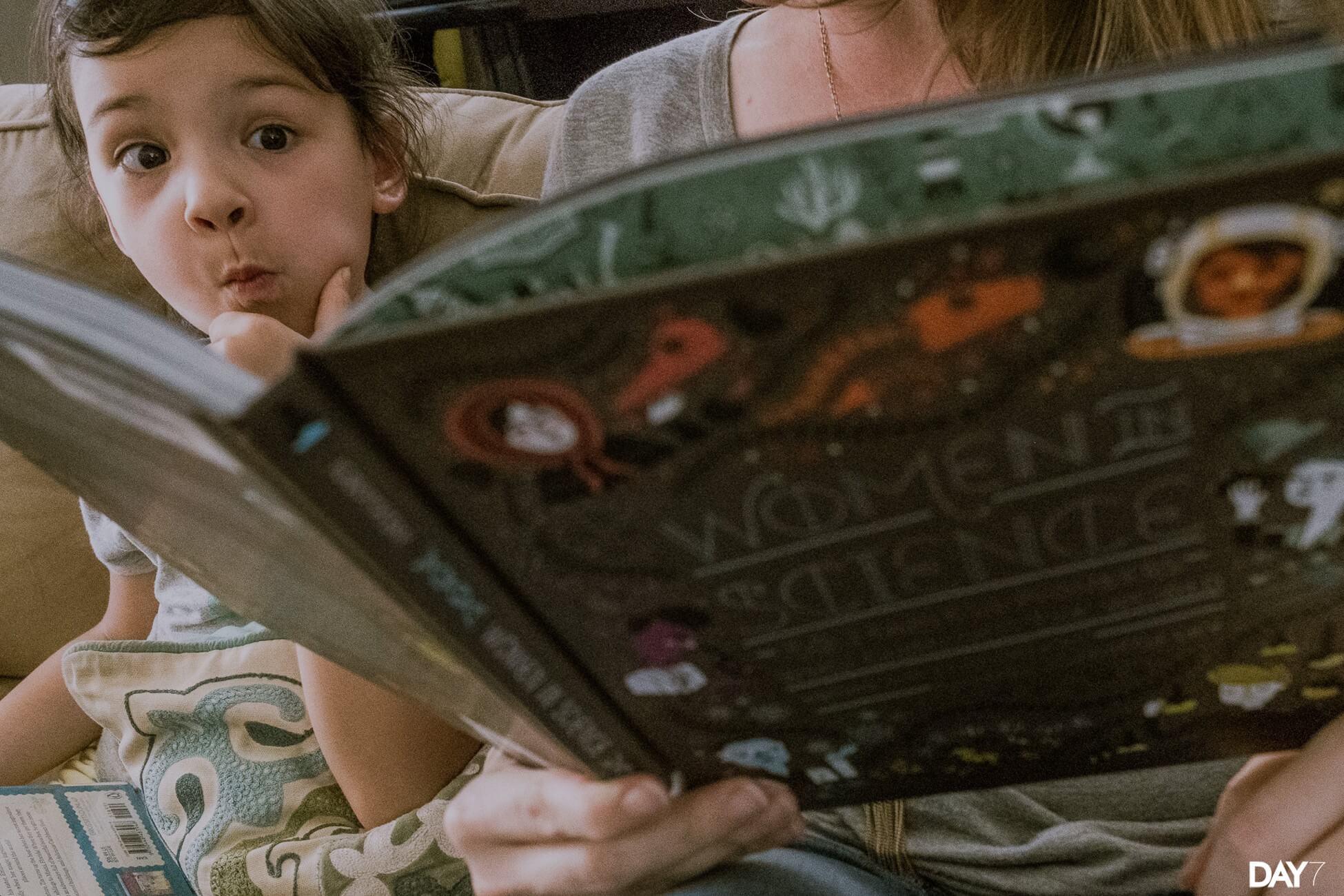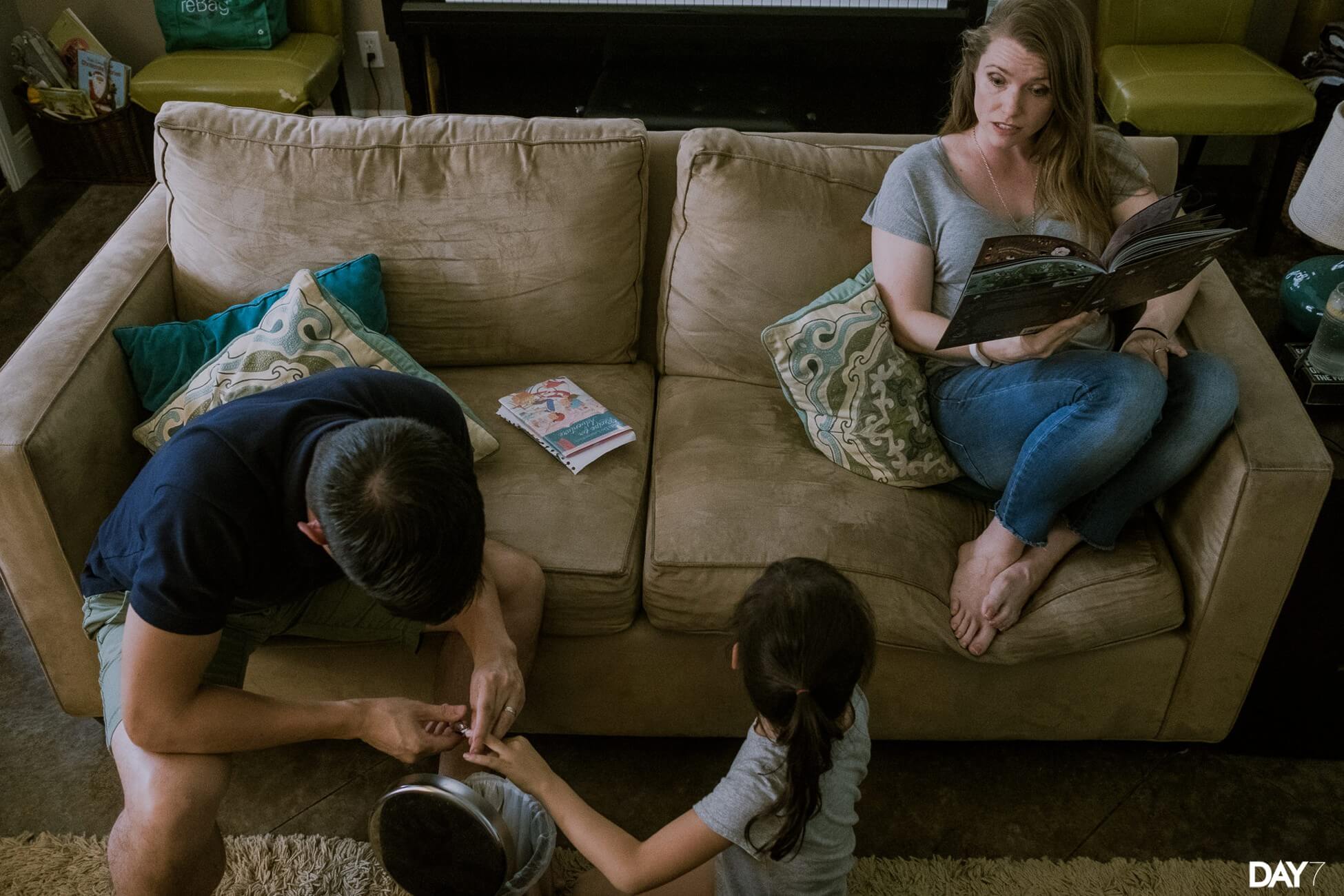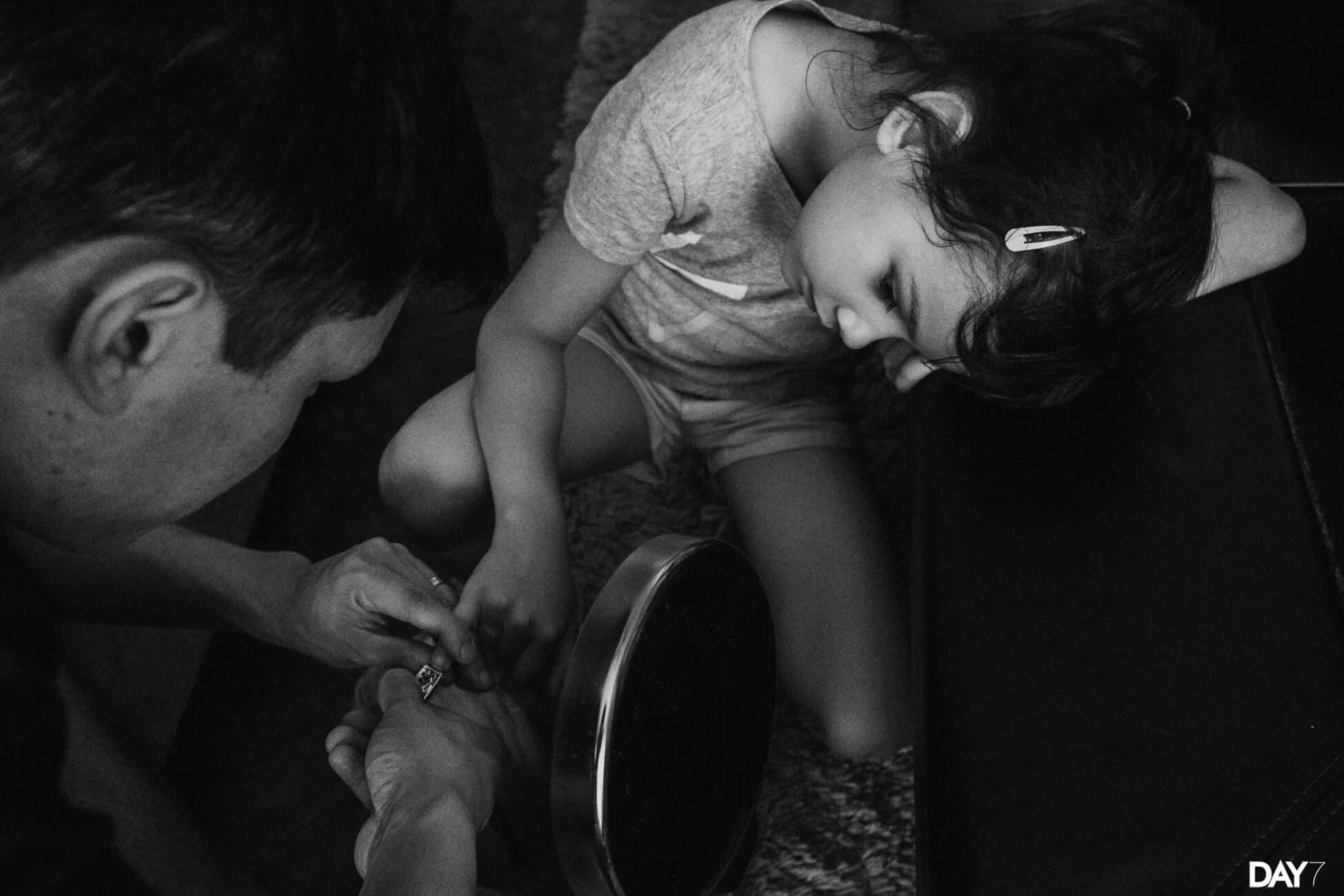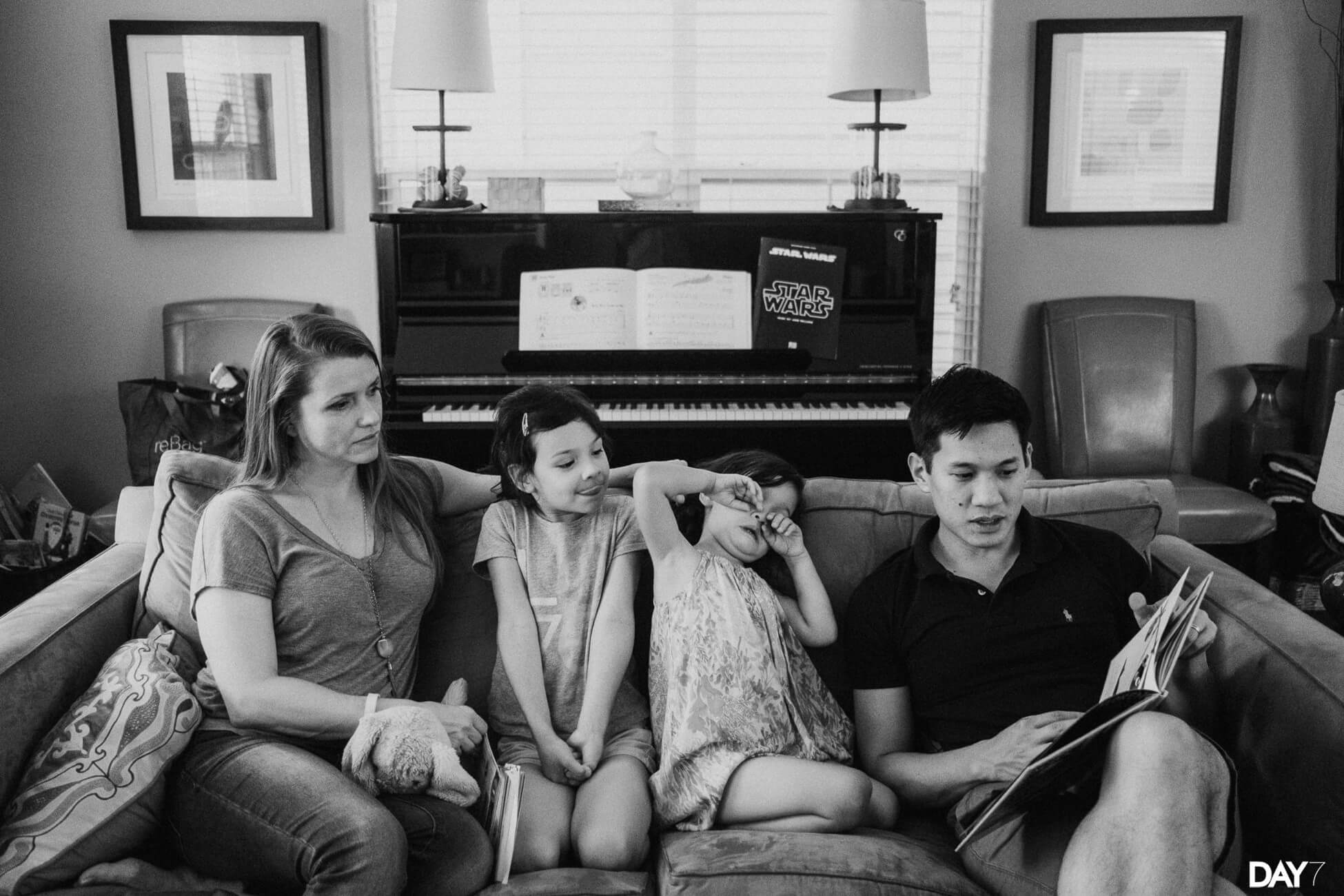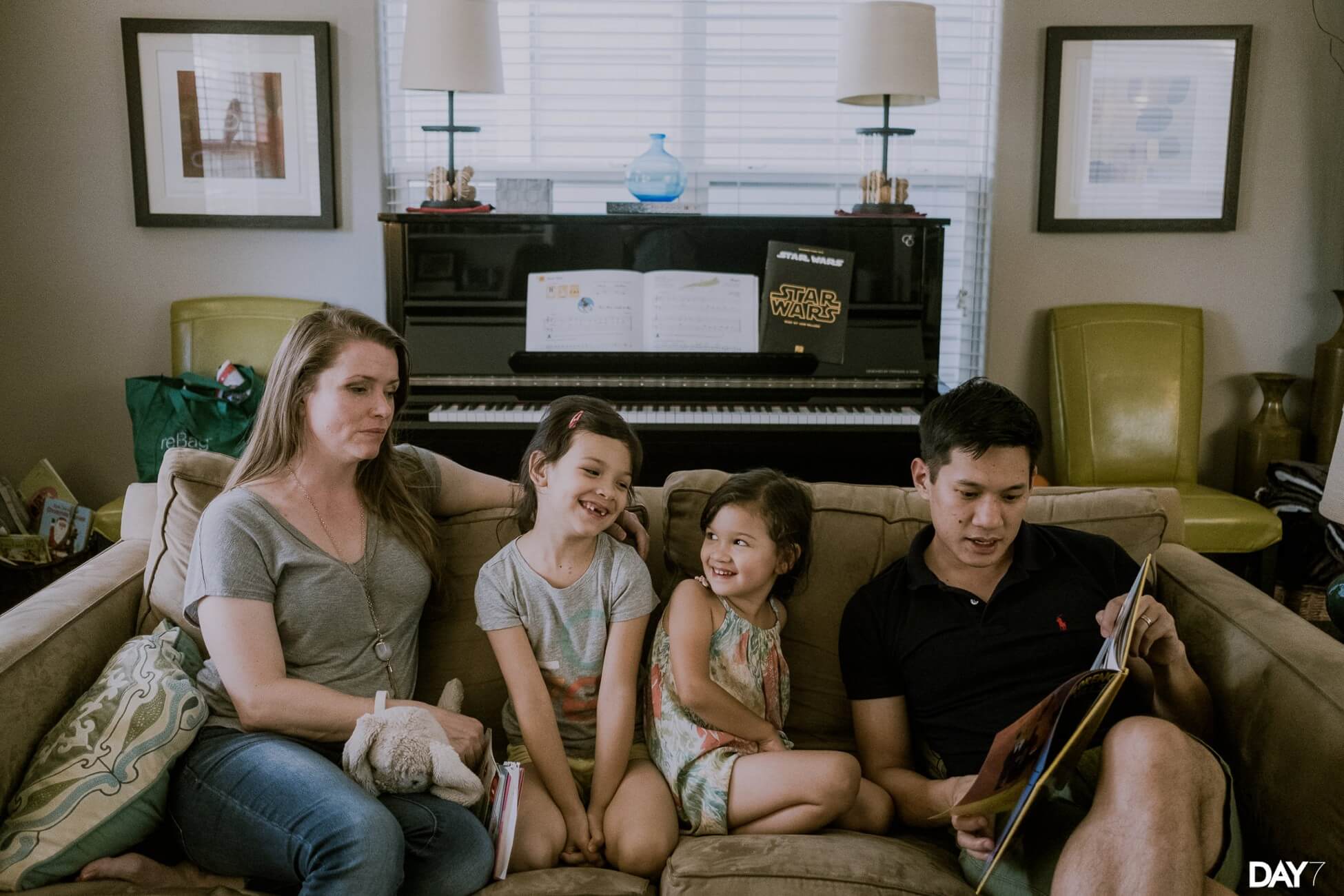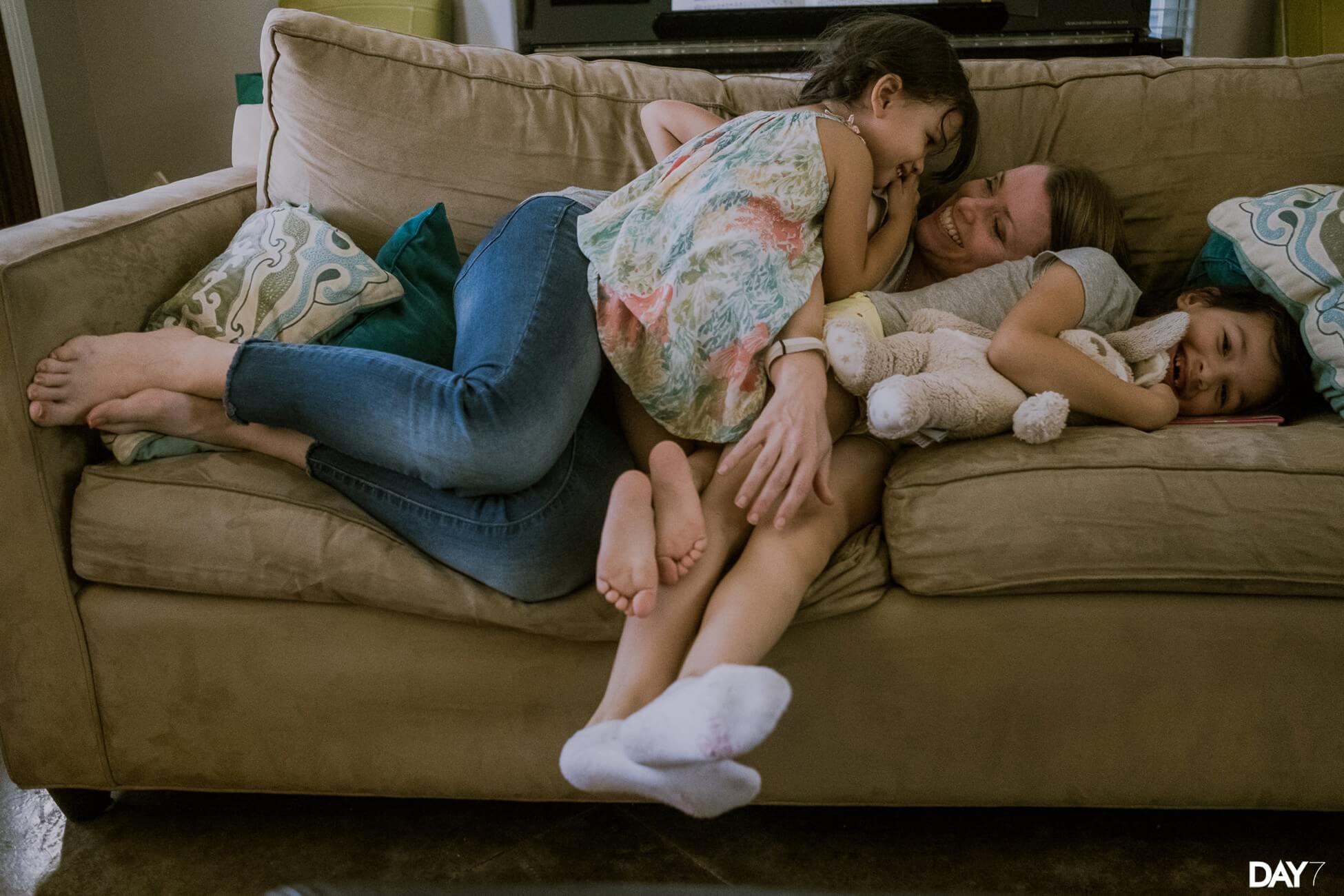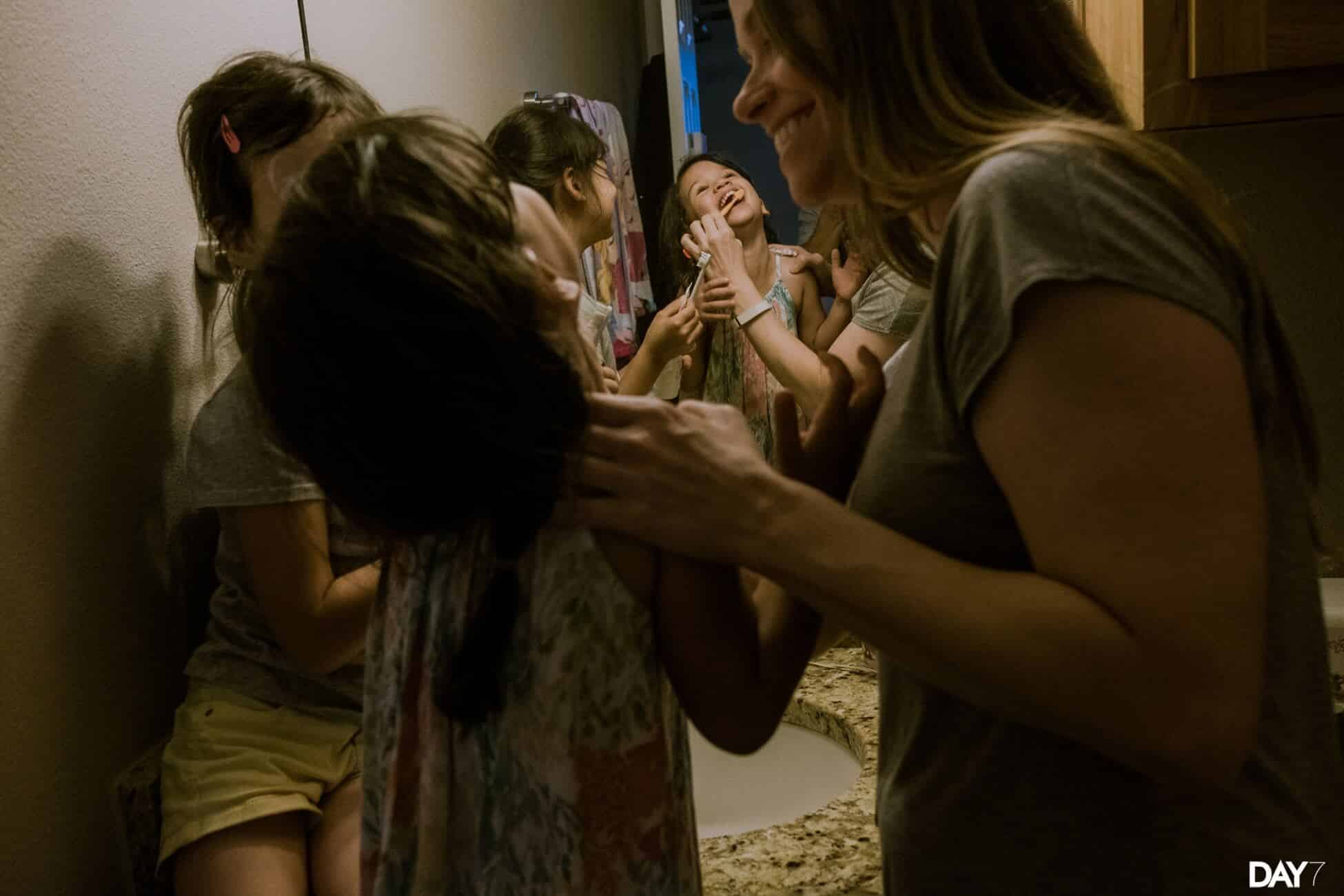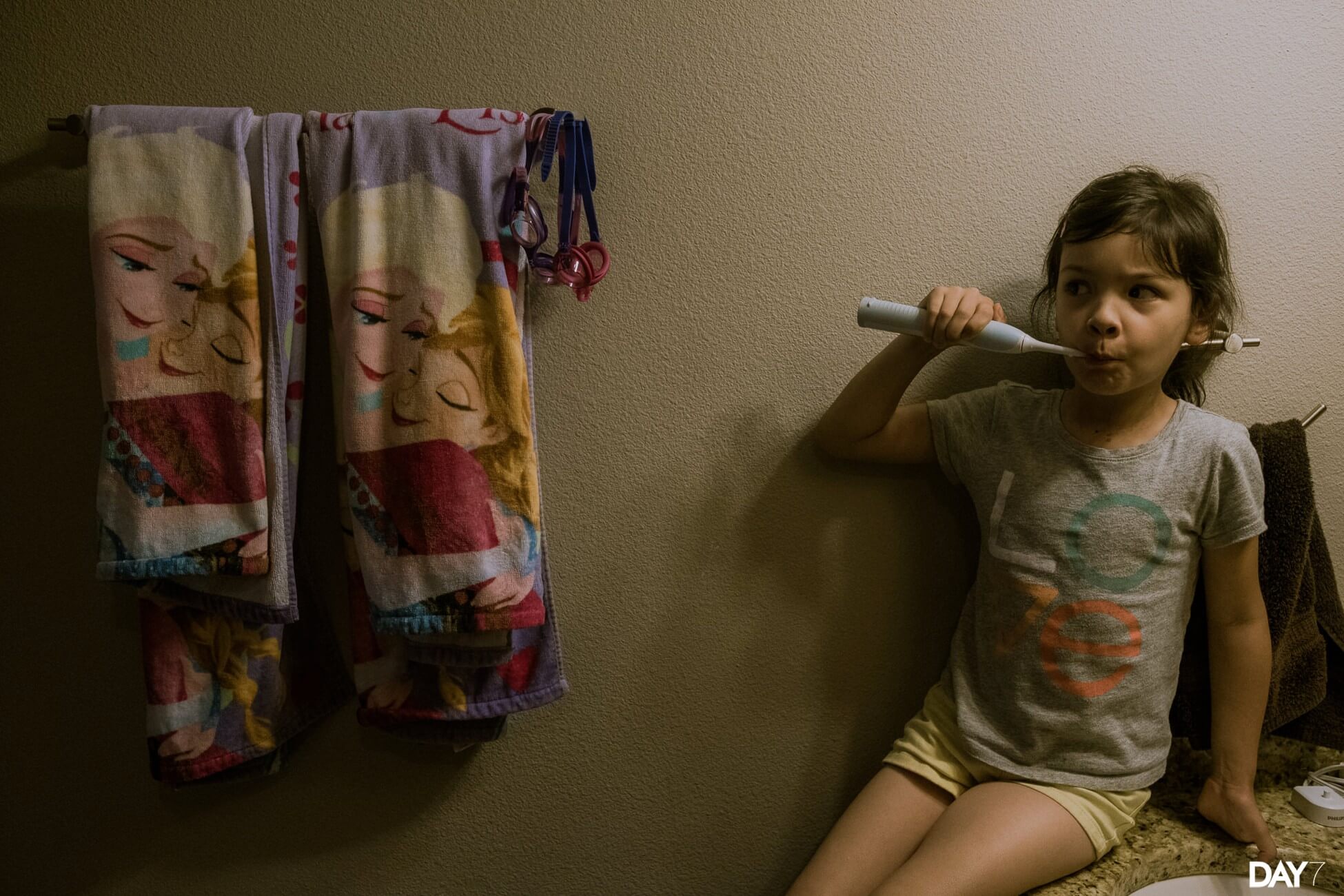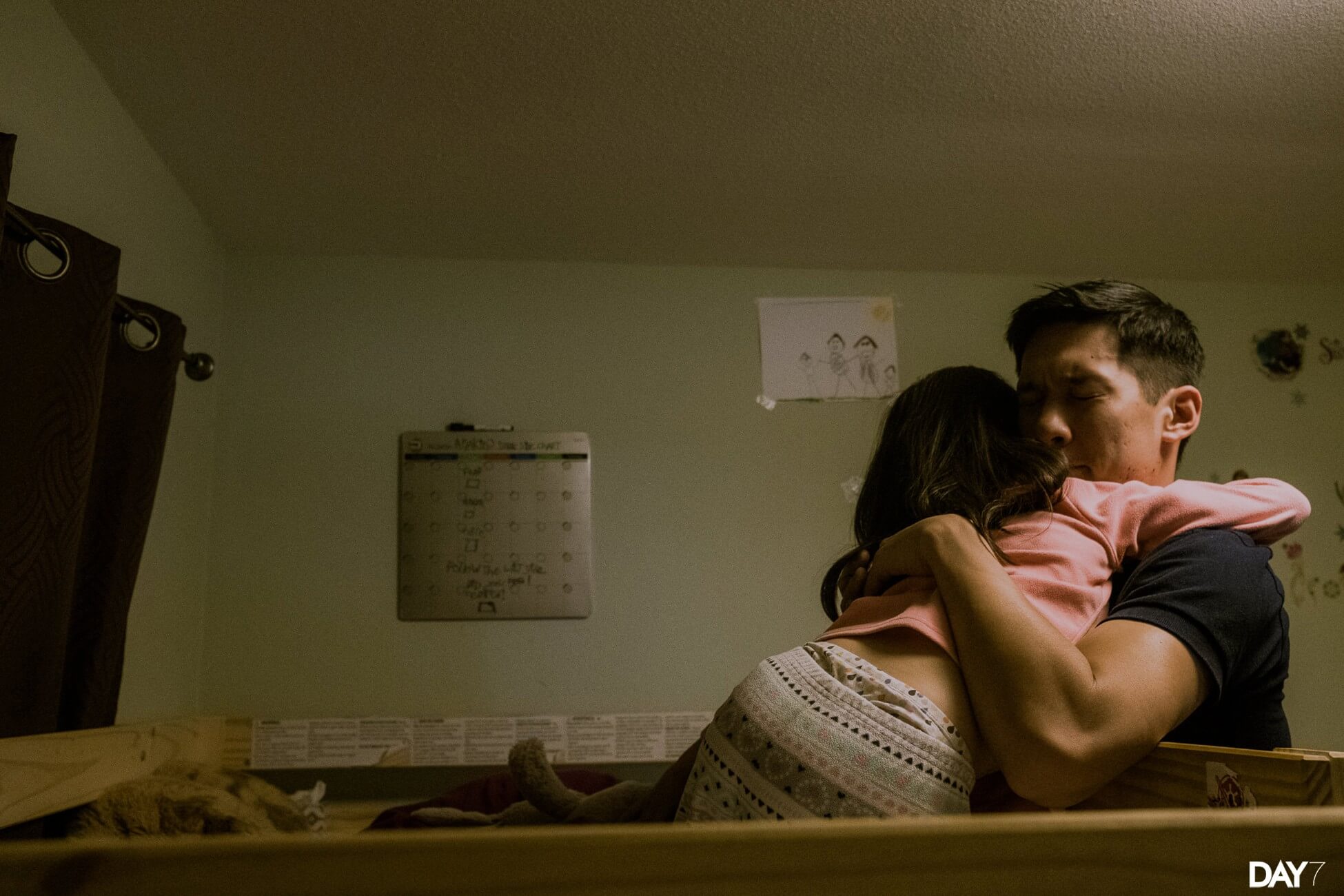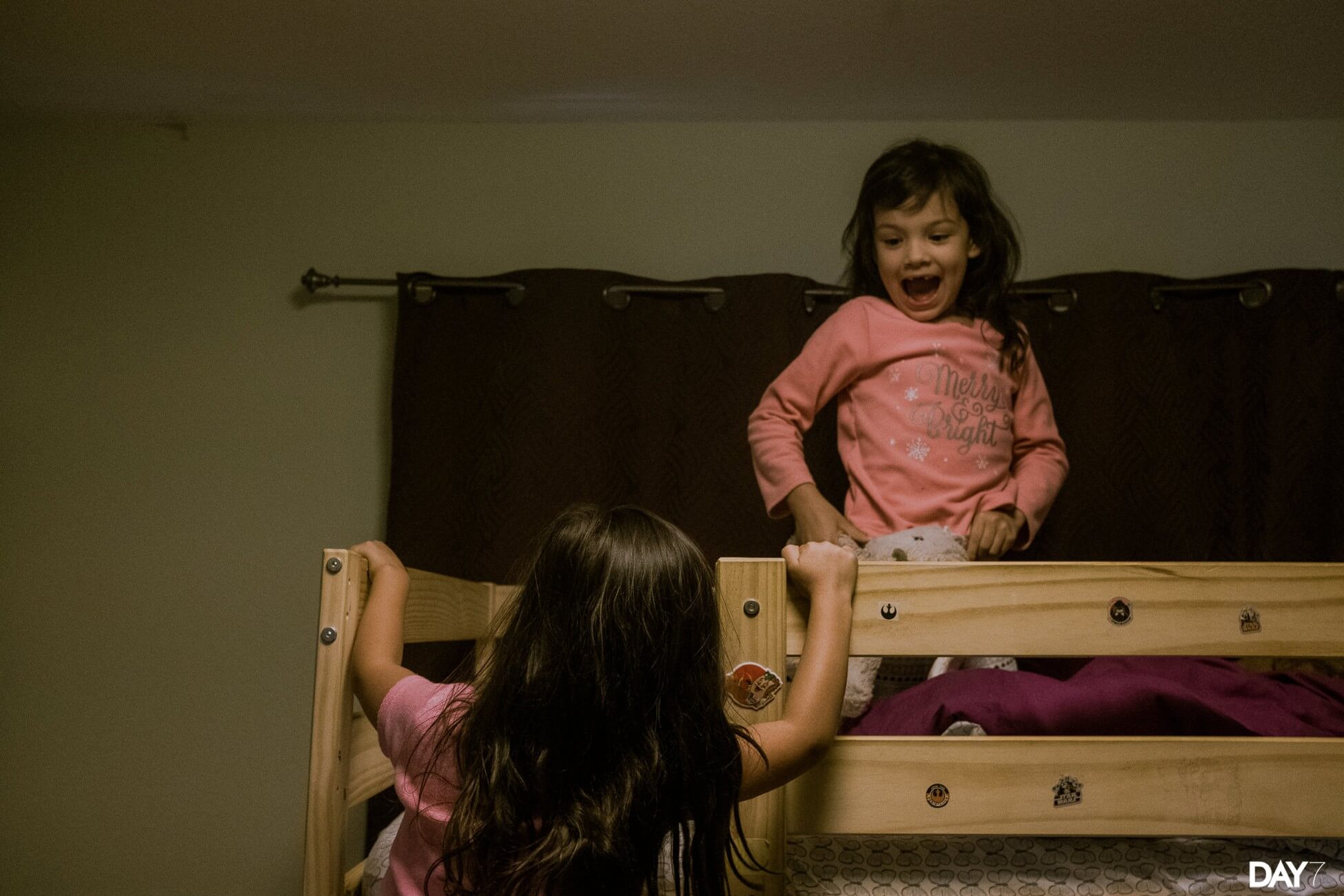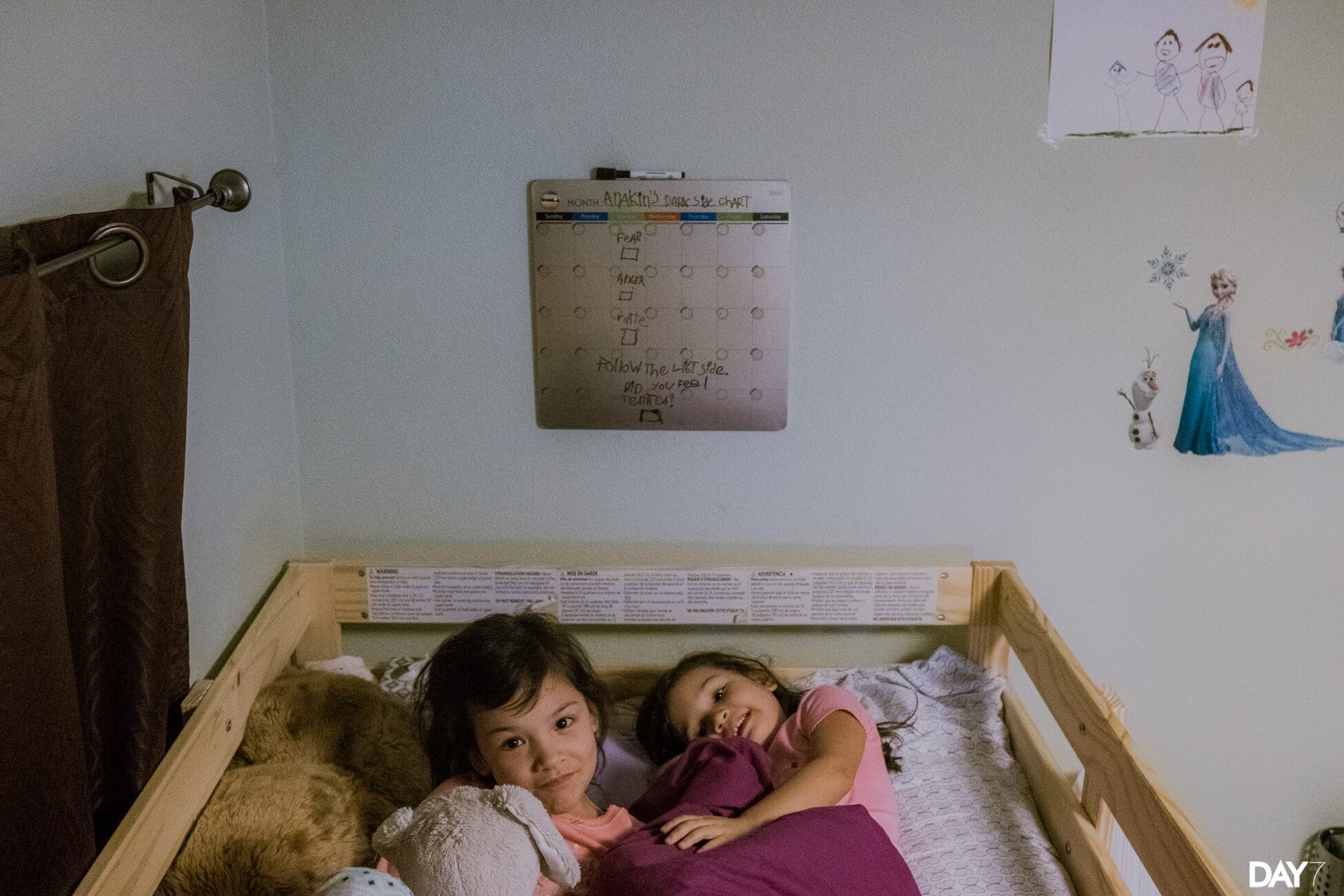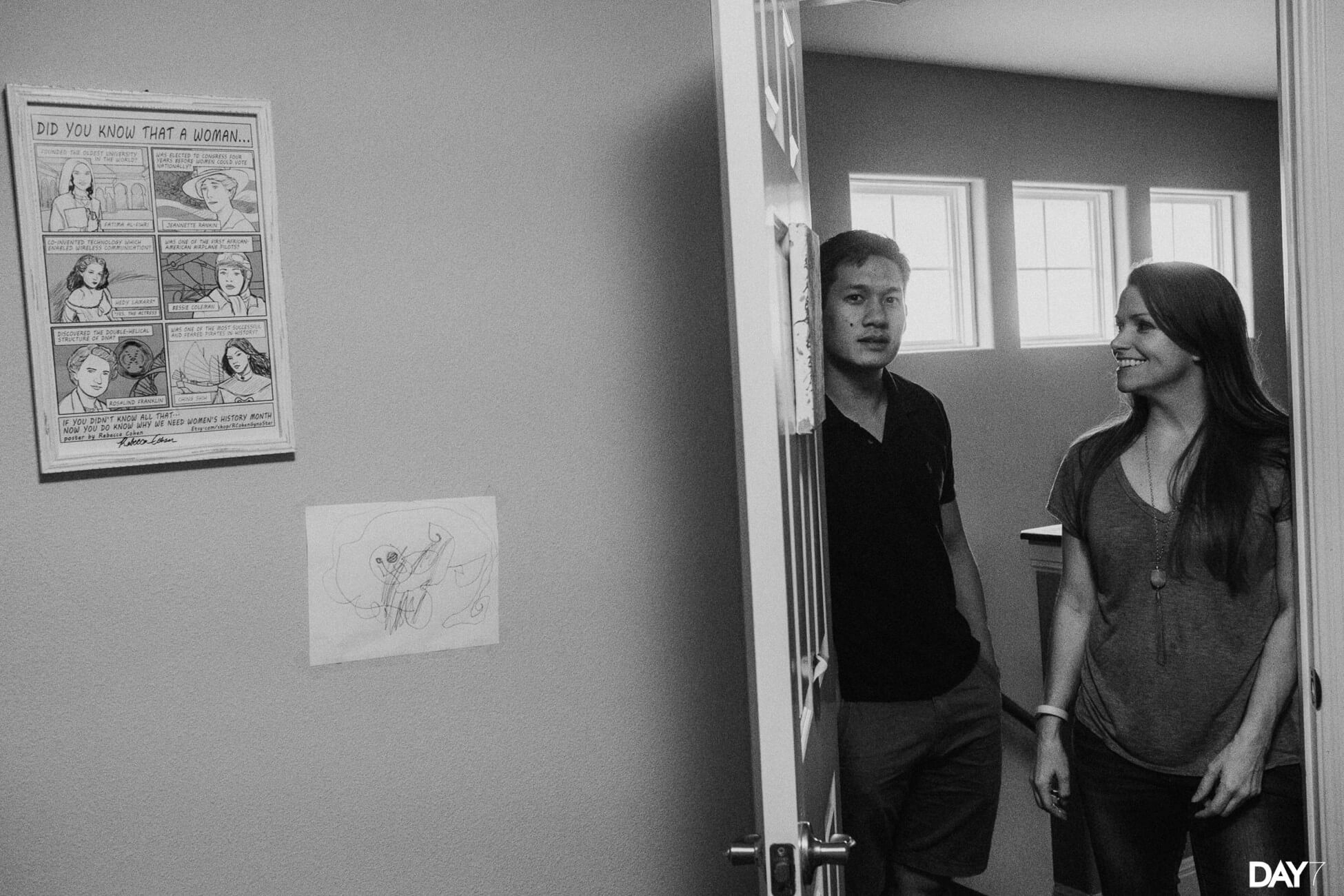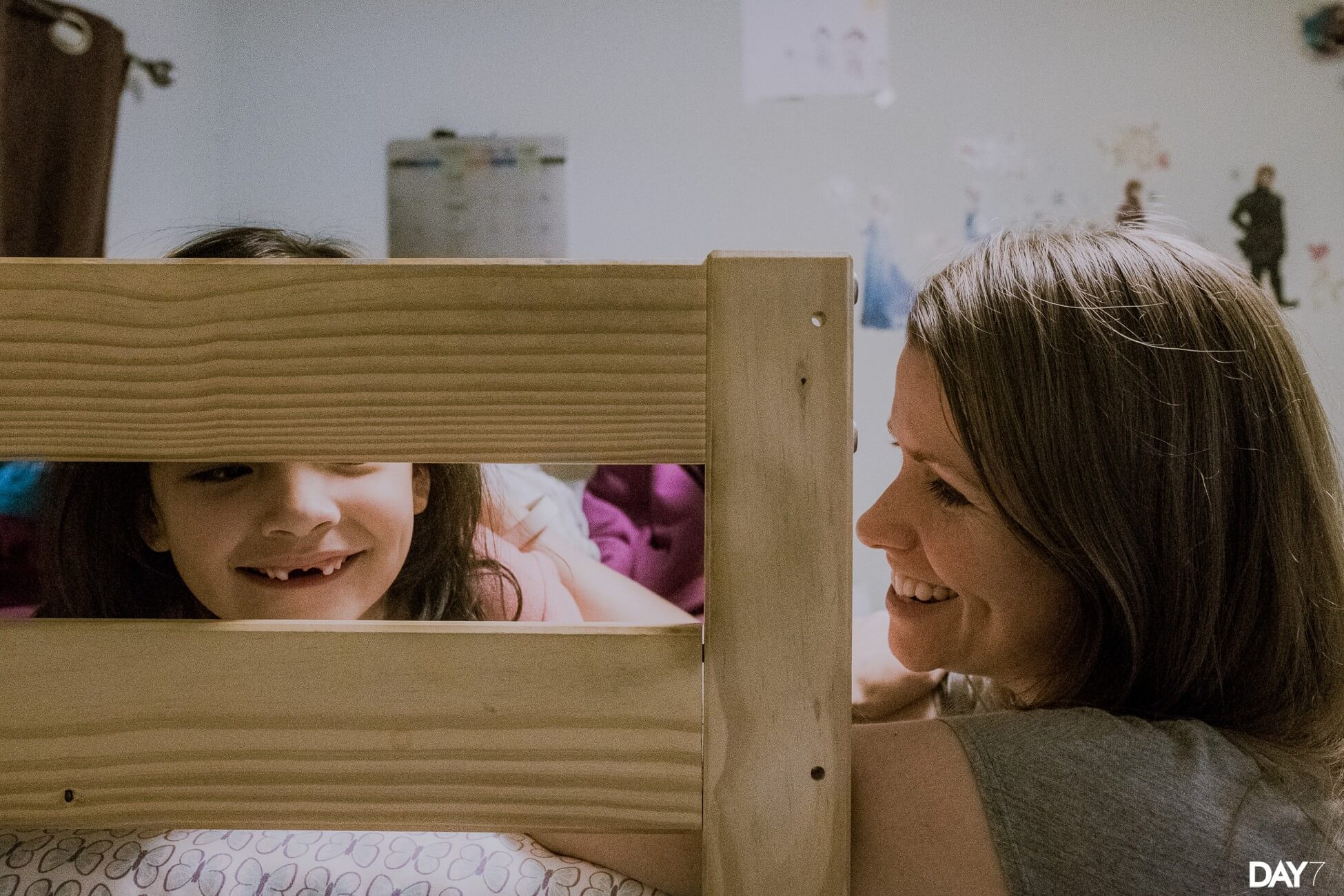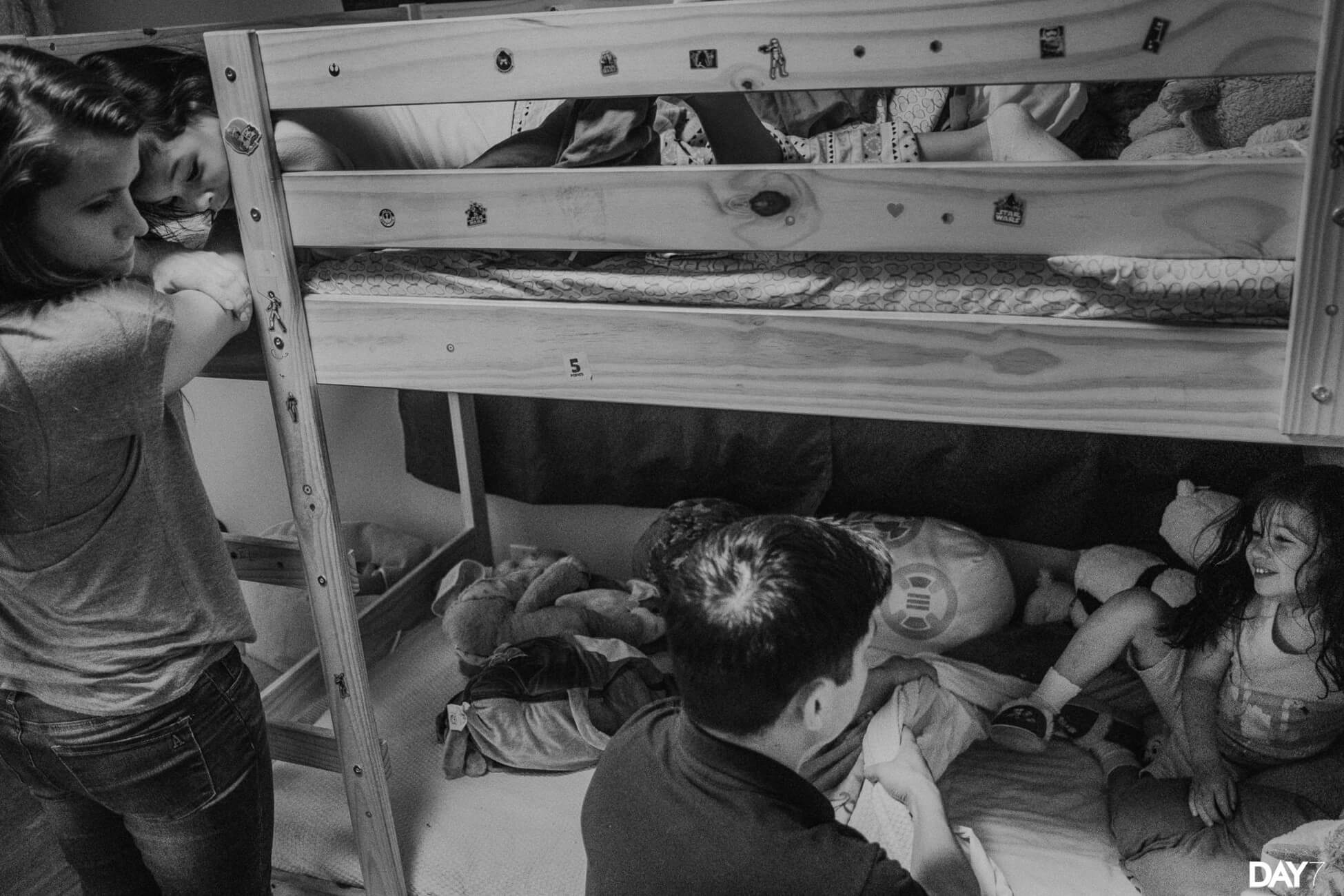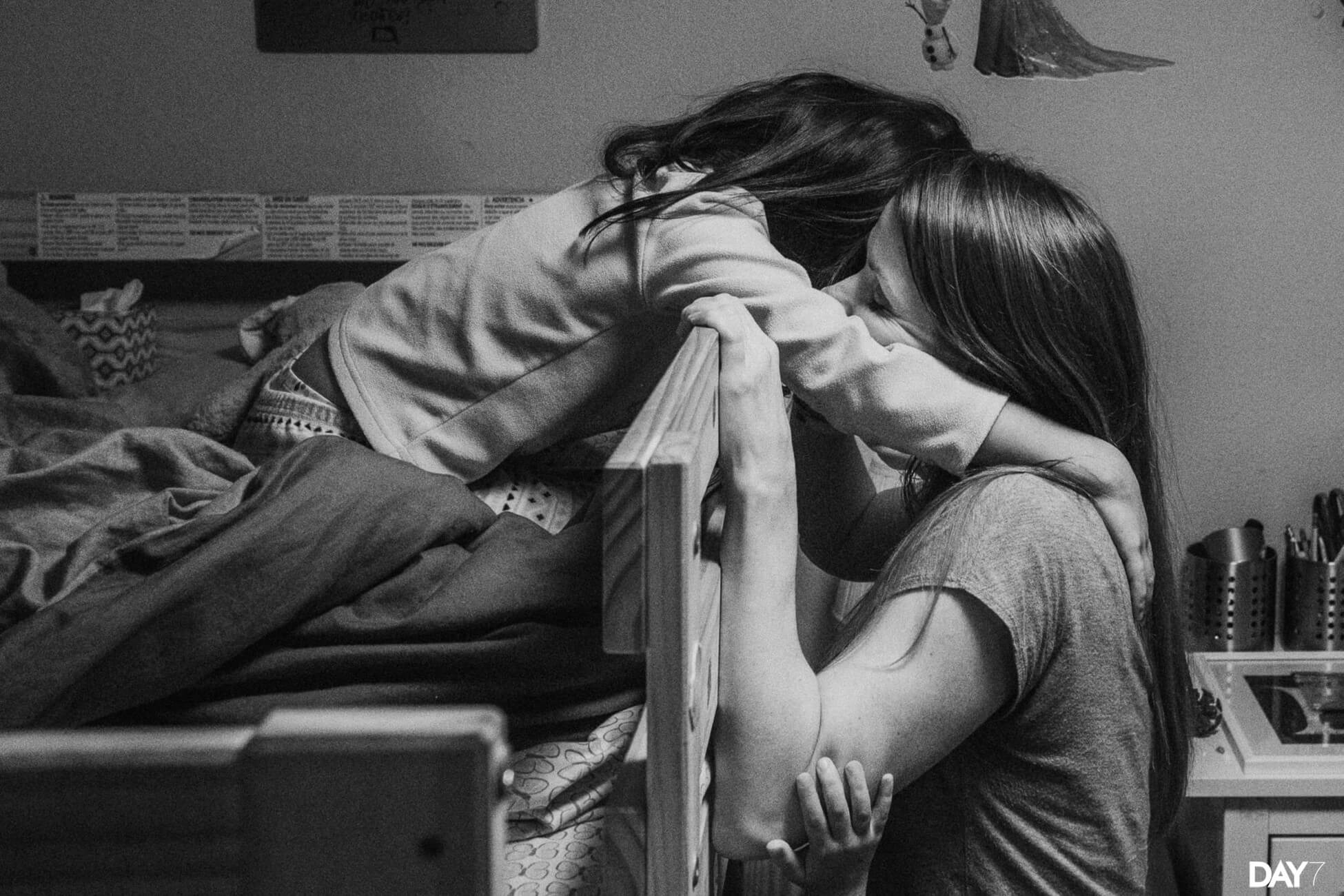 Poon Family Day in the Life photos were taken by Day 7 Photography, an Austin Wedding and Portrait Photographer available for travel throughout Texas and beyond. We create candid and organic photos for nature-inspired couples and families. DAY 7 is about slowing down and enjoying the world around us.  
Are you ready to begin?
Candid & Organic Wedding Photos for the Nature Inspired Bride & Groom