E
Elemental Coffee Engagement Photographer
I first met Chris through classes at UT. We were both taking the same advertising classes, and we ended up in the same final group project. Since graduating, Chris has gotten engaged to Linda, and I'm so excited to be a part of their journey! Since I was driving up to Tulsa for a wedding, I stopped through their town in OKC for a quick engagement session. I'm so glad I did because this was my first time in OKC, and they were so fun to capture on camera.
We started at one of their favorite coffee shops, Elemental Coffee in Oklahoma City. This place was a photographers dream. Wall to wall windows, large tables, and white walls covering the outside made this the perfect spot. It felt a little bit like being in East Austin. Afterwards, Chris and Linda brought out their bikes and we road around town.
Since I was just stopping through OKC and had to go to Tulsa, we did a shortened session of about 45 minutes. 10 minutes into our session I realized I could spend the entire day shooting their session and I would have loved it. This was my kind of engagement session, and I'm excited to share these images with you here: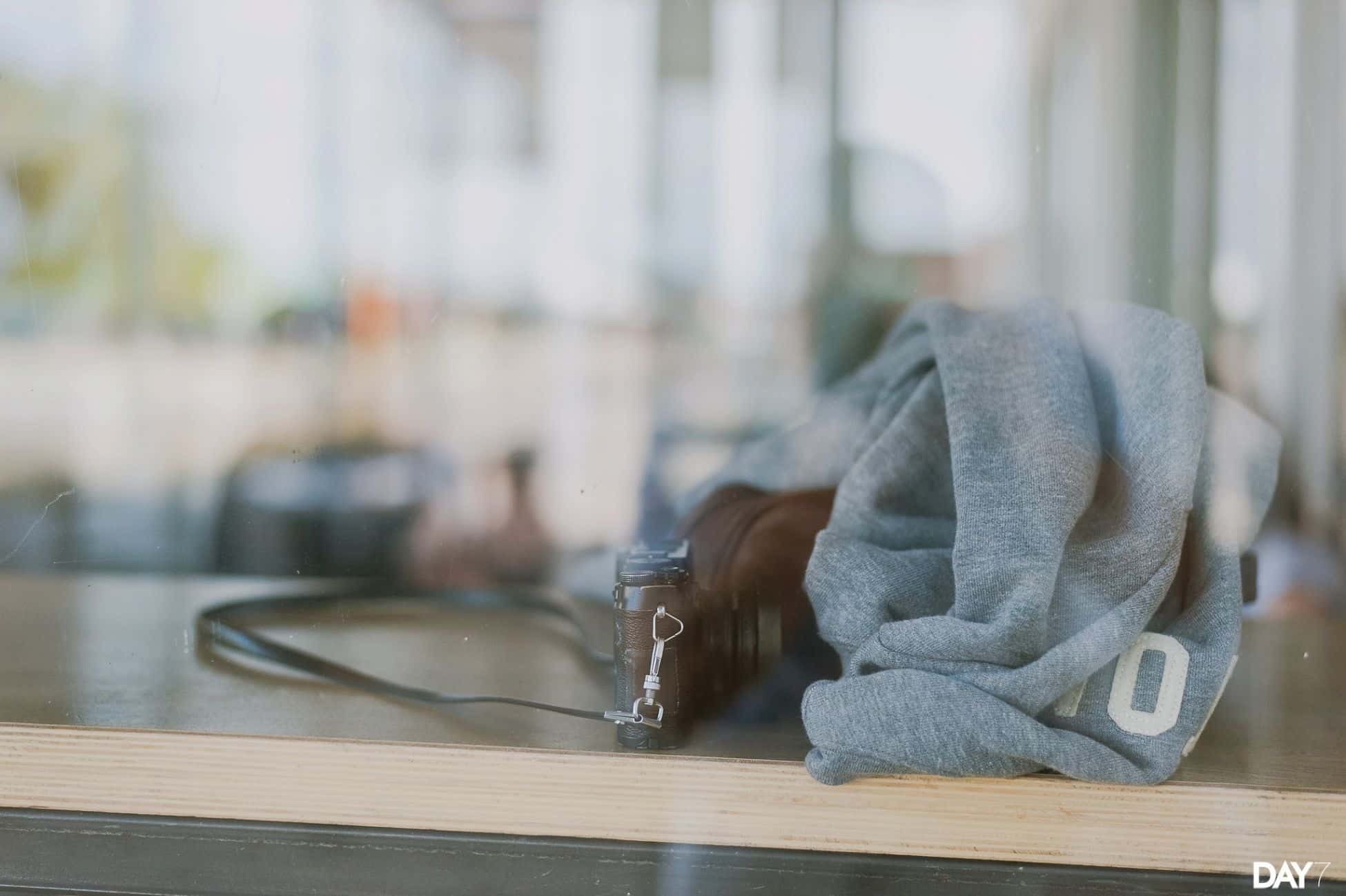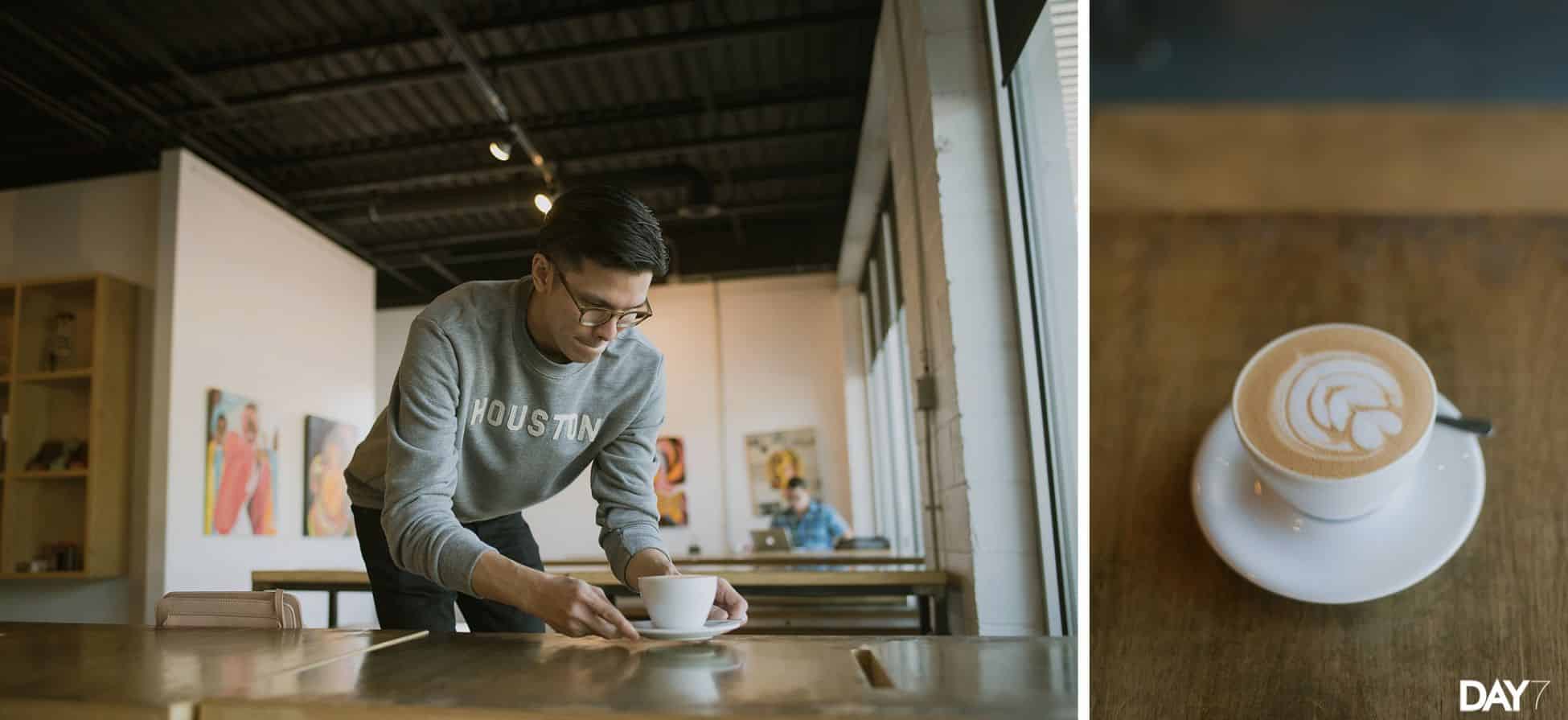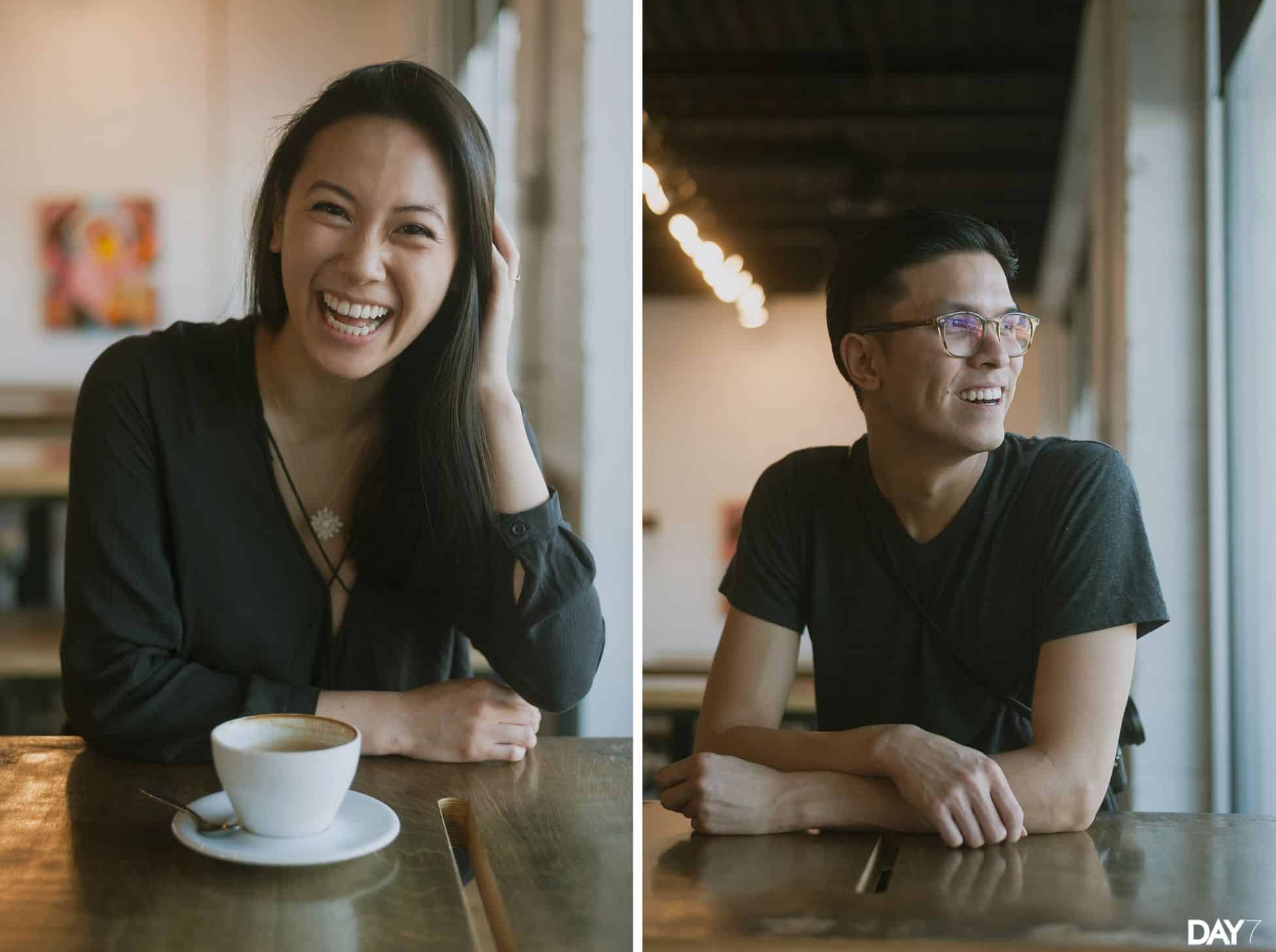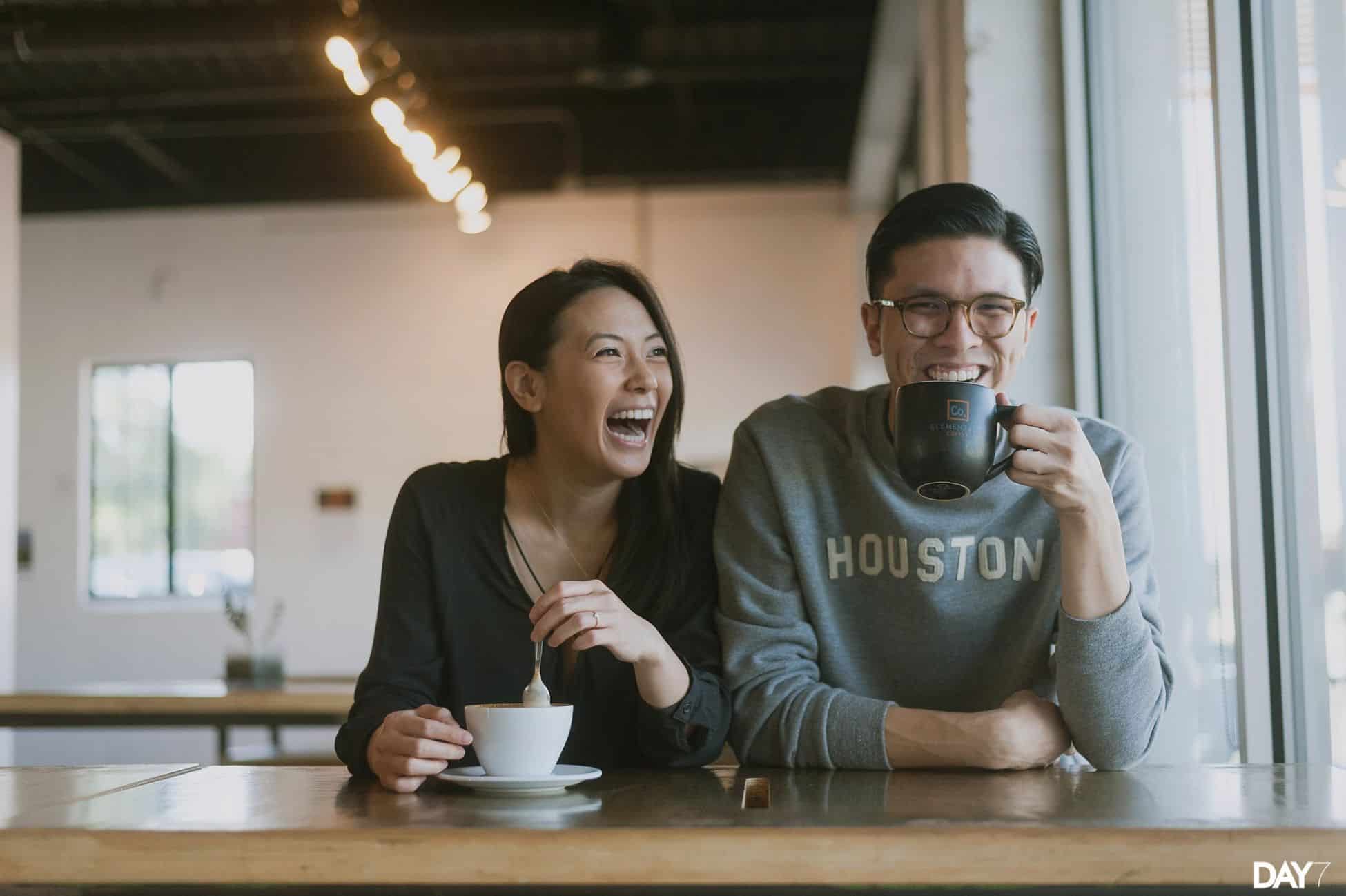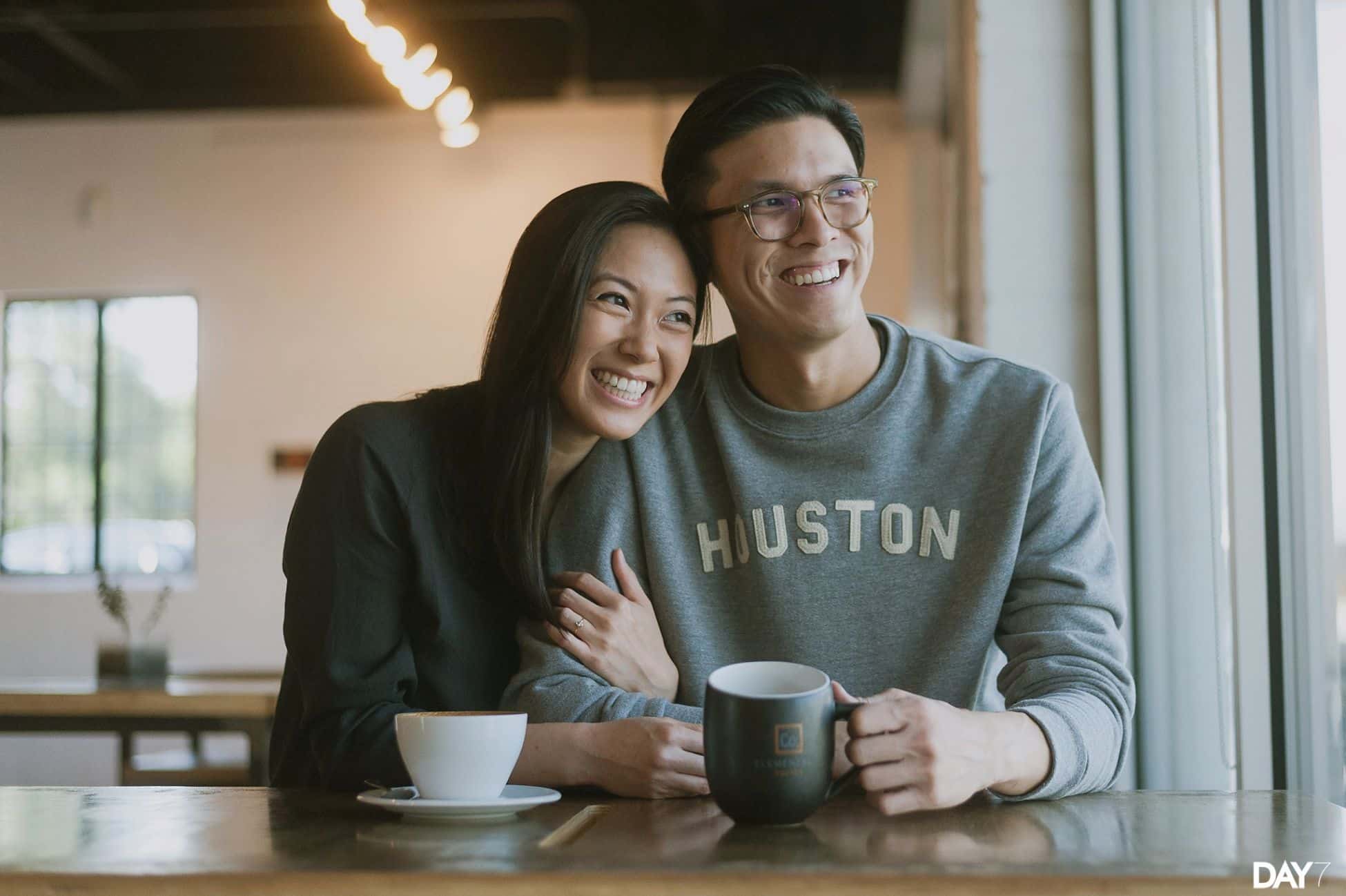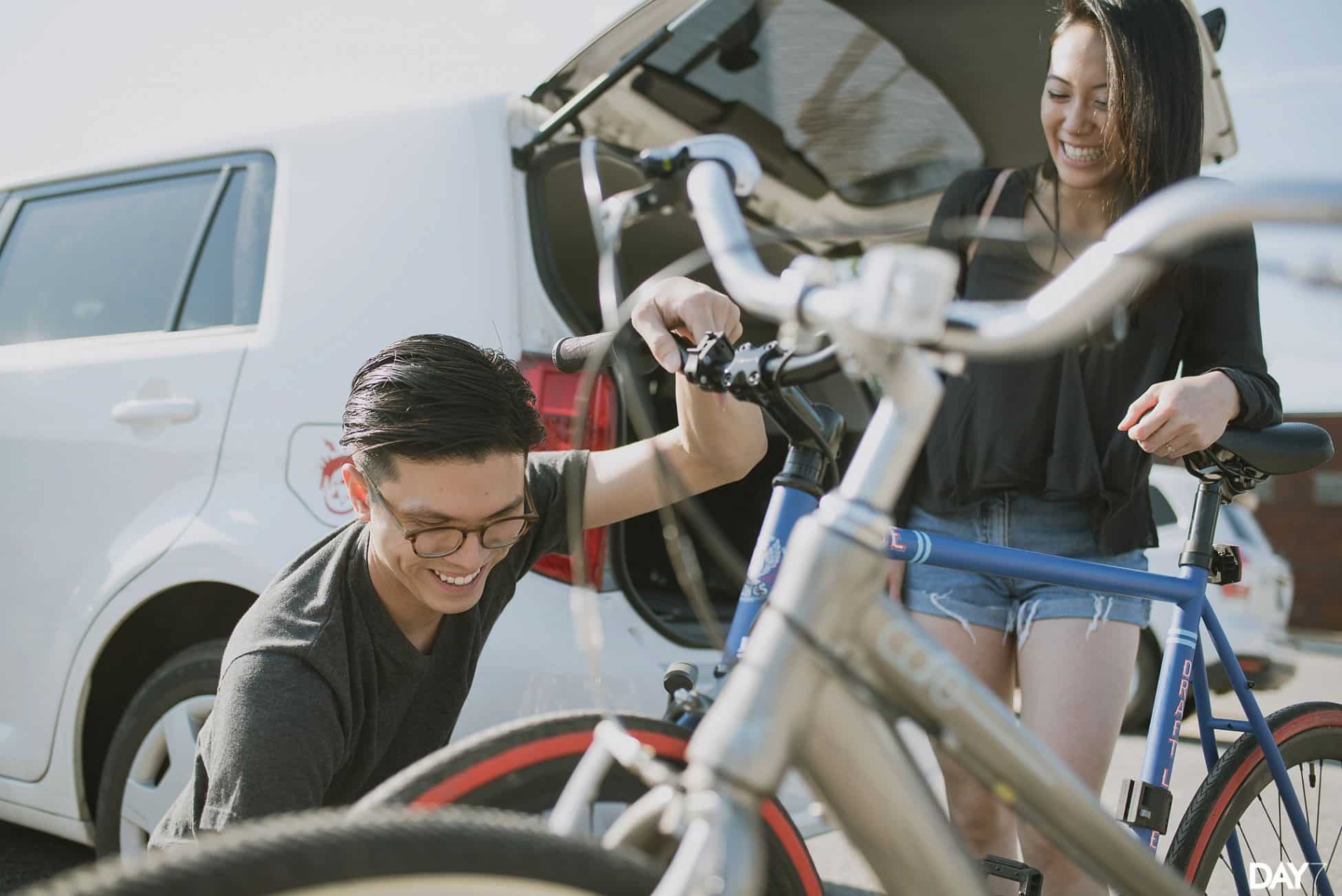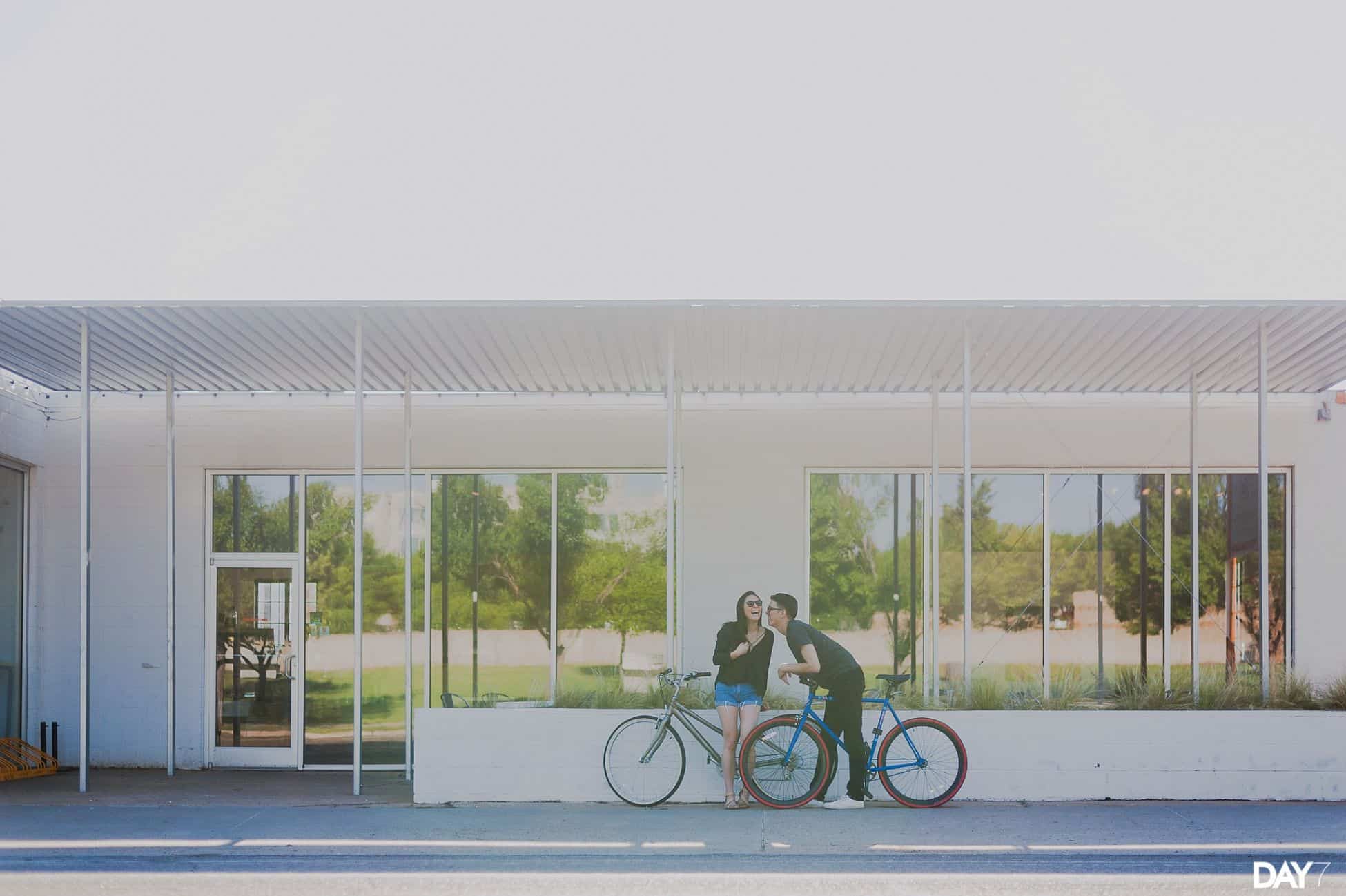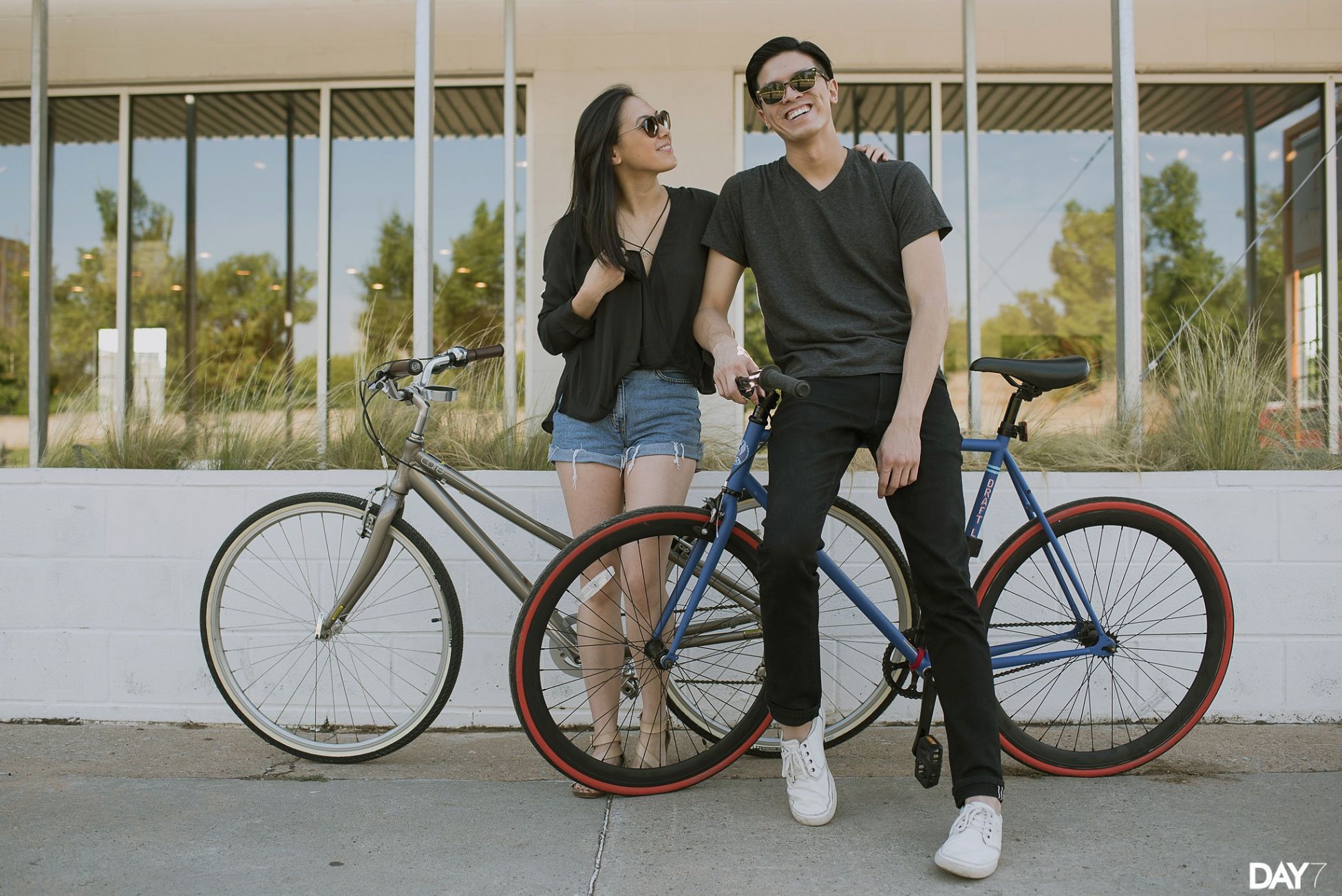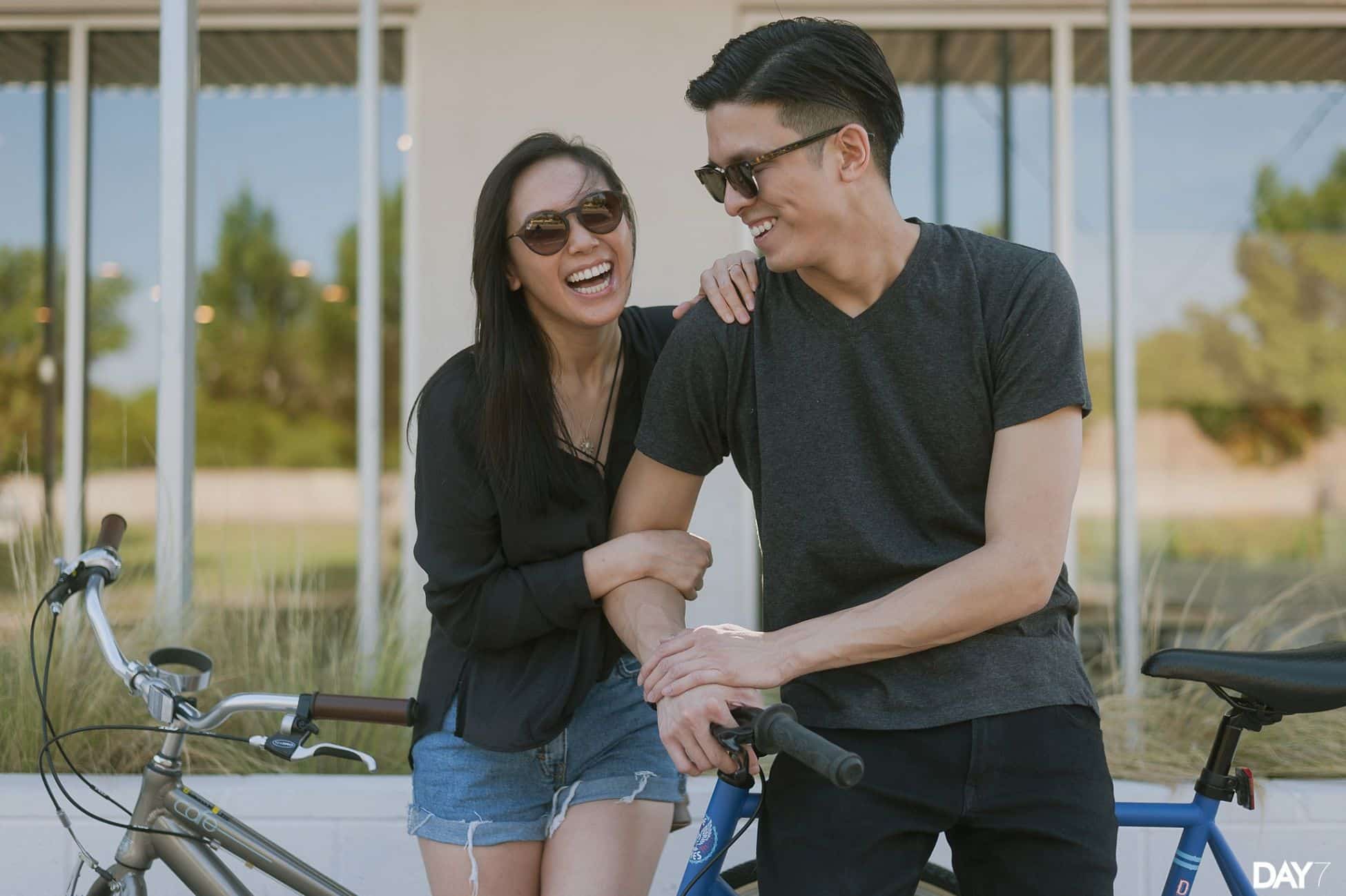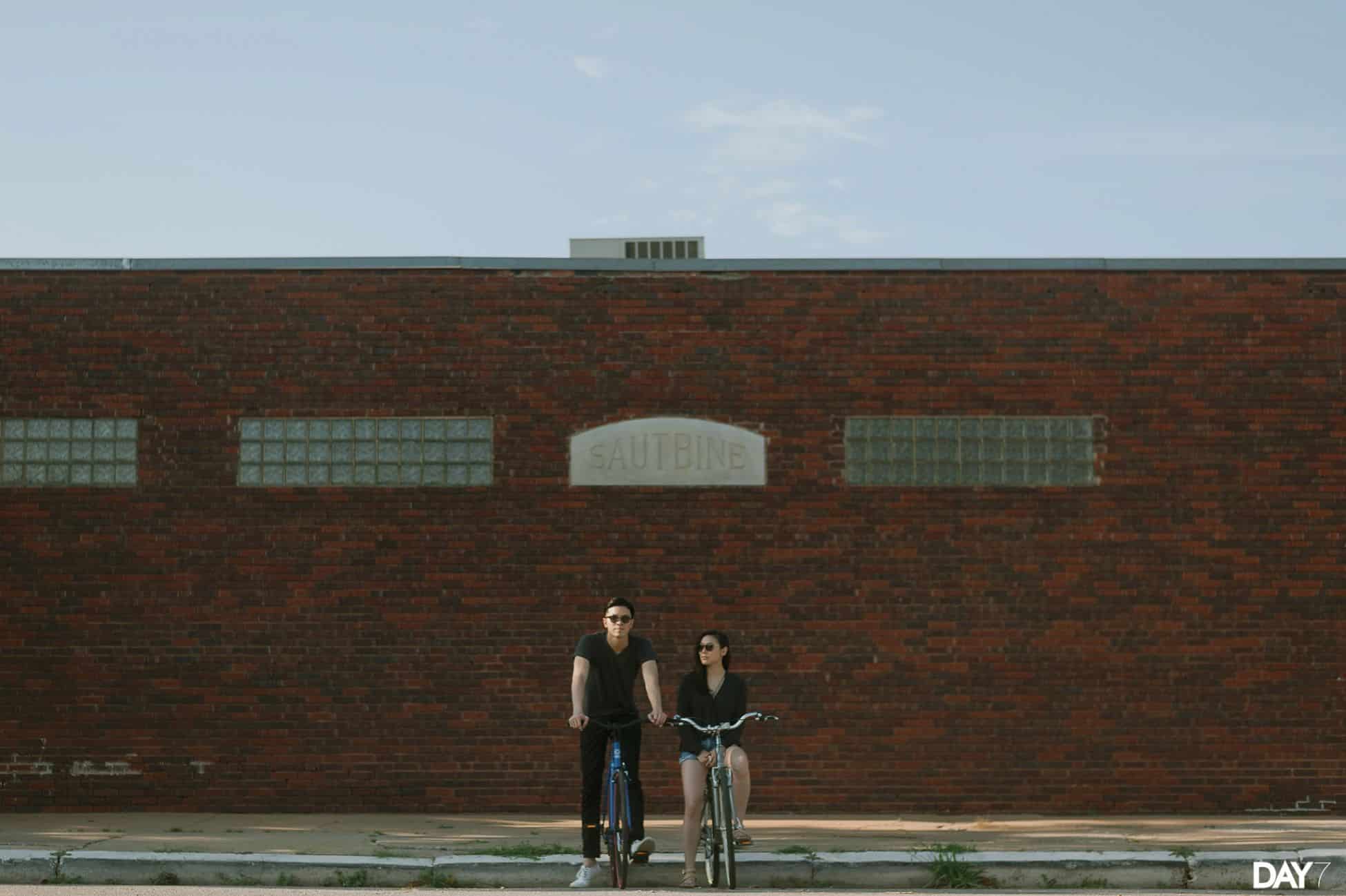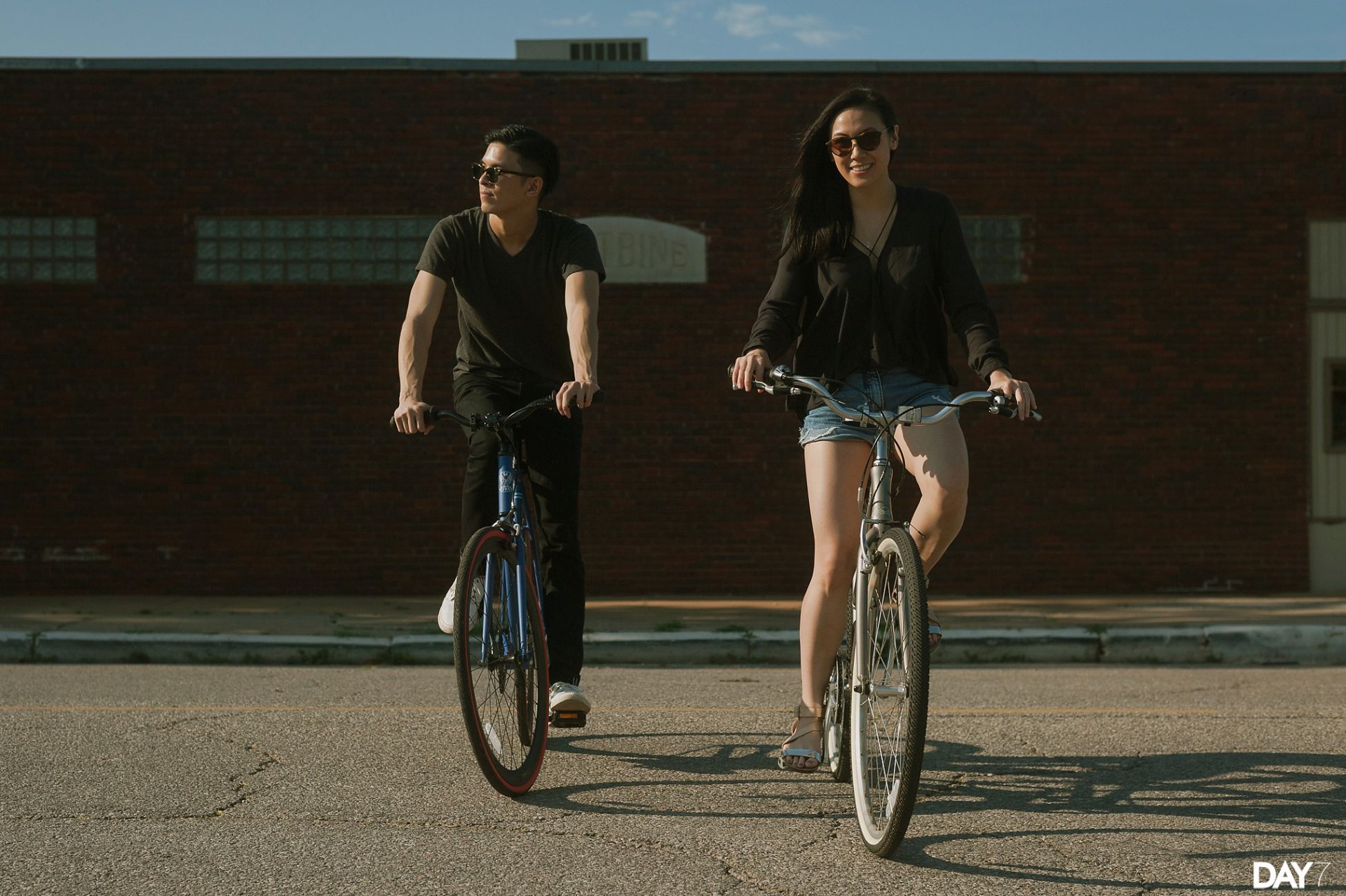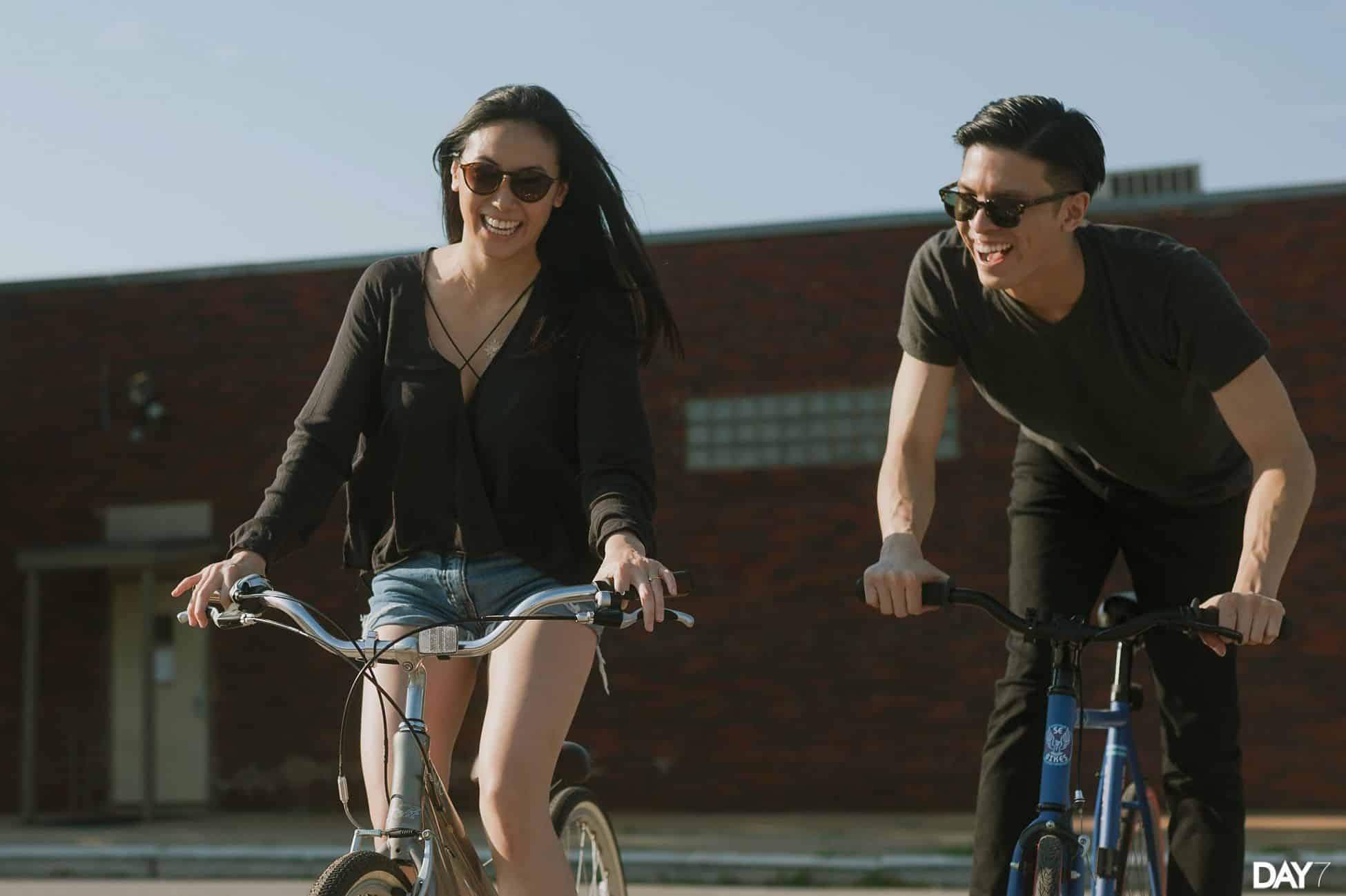 Elemental Coffee Engagement Photos by Day 7 Photography, an Austin Wedding Photographer available for travel throughout Texas and beyond. My name is Sean Hsueh, and I create candid and organic photos for nature-inspired bride and groom. DAY 7 is about slowing down and enjoying the world around us. I believe every wedding is a beautifully complex story filled with raw and authentic moments waiting to be captured. I take on a limited number of weddings a year, so each wedding gets my full attention. 
Are you ready to begin?
Candid & Organic Wedding Photos for the Nature Inspired Bride & Groom