T
This past year I switched completely to mirrorless and I haven't looked back. I was a dedicated Nikon full-frame DSLR user for over a decade, and I would never have thought of changing loyalties. I didn't convert overnight though. I started with the X100s, moved onto the Fuji X-T1, and then the X-T2. It was a gradual transition, and I always had my Nikon D750 by my side. I was not fully convinced that I could switch completely until I tried the X-T3. The X-T3 completely sold me, and then I sold all of my Nikon gear.
I'm not alone in my love for Fujifilm, and I know many of you have also switched to Fujifilm. If that's you and you're wondering about what lenses to buy, I hope this post can provide some direction on where to start. I currently own the 18mm F2, 23mm F2, 35mm F2, and 50mm F2, and I share what I like and dislike about each lens below. 
*There are Amazon affiliate links throughout this post, and I receive a small commission for any purchases made through links here.
1. For the nature and travel lover – Fujifilm XF 18mm F2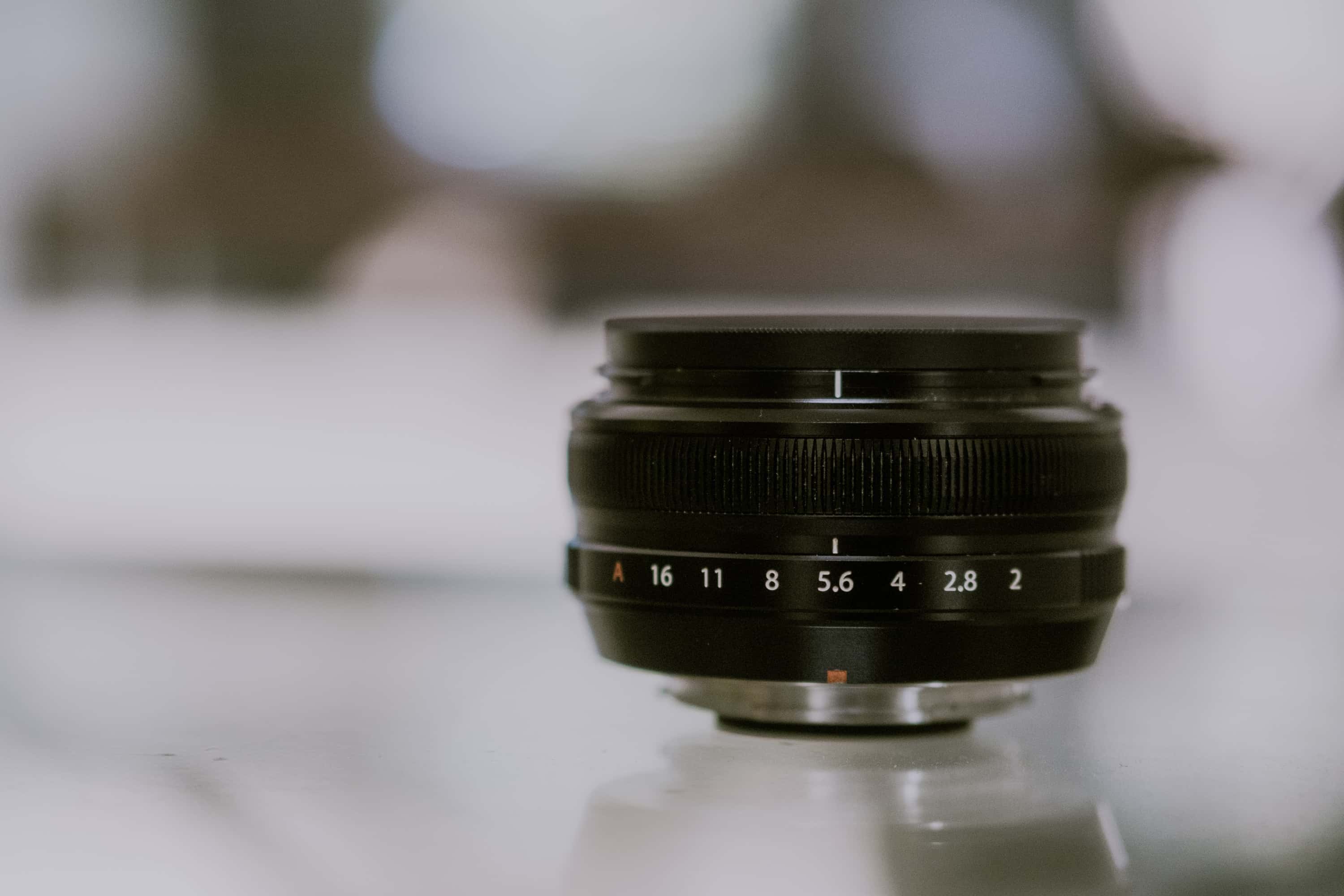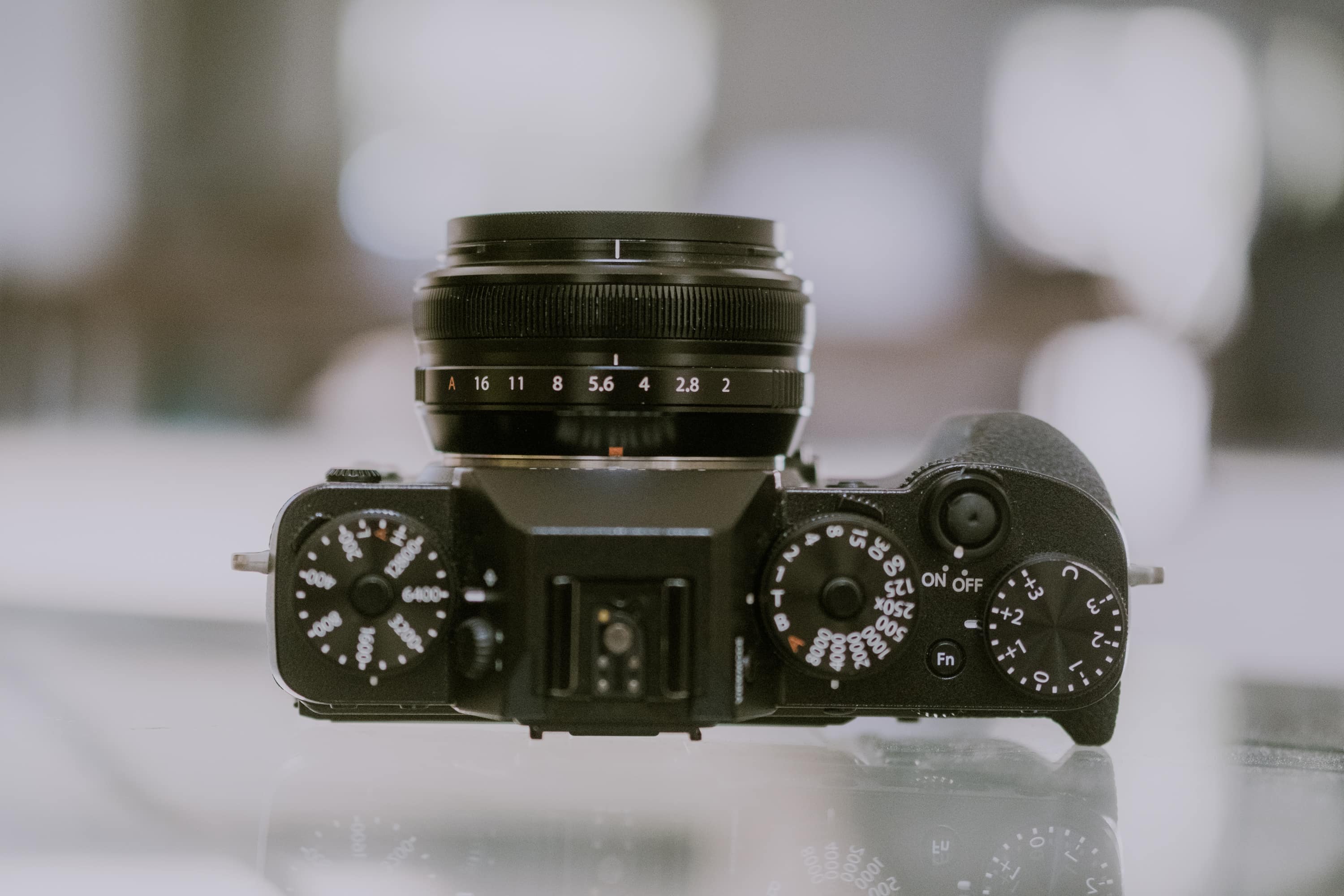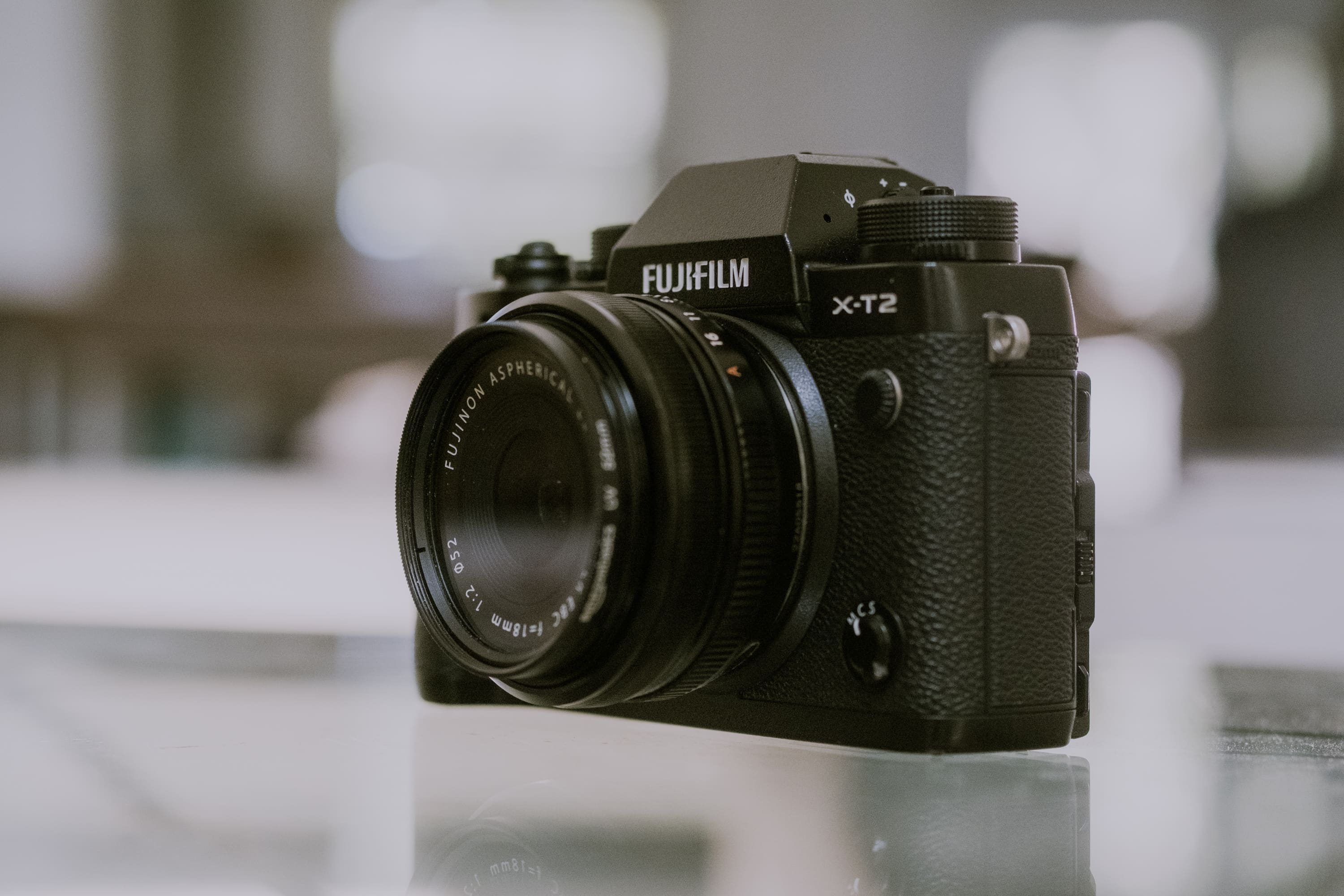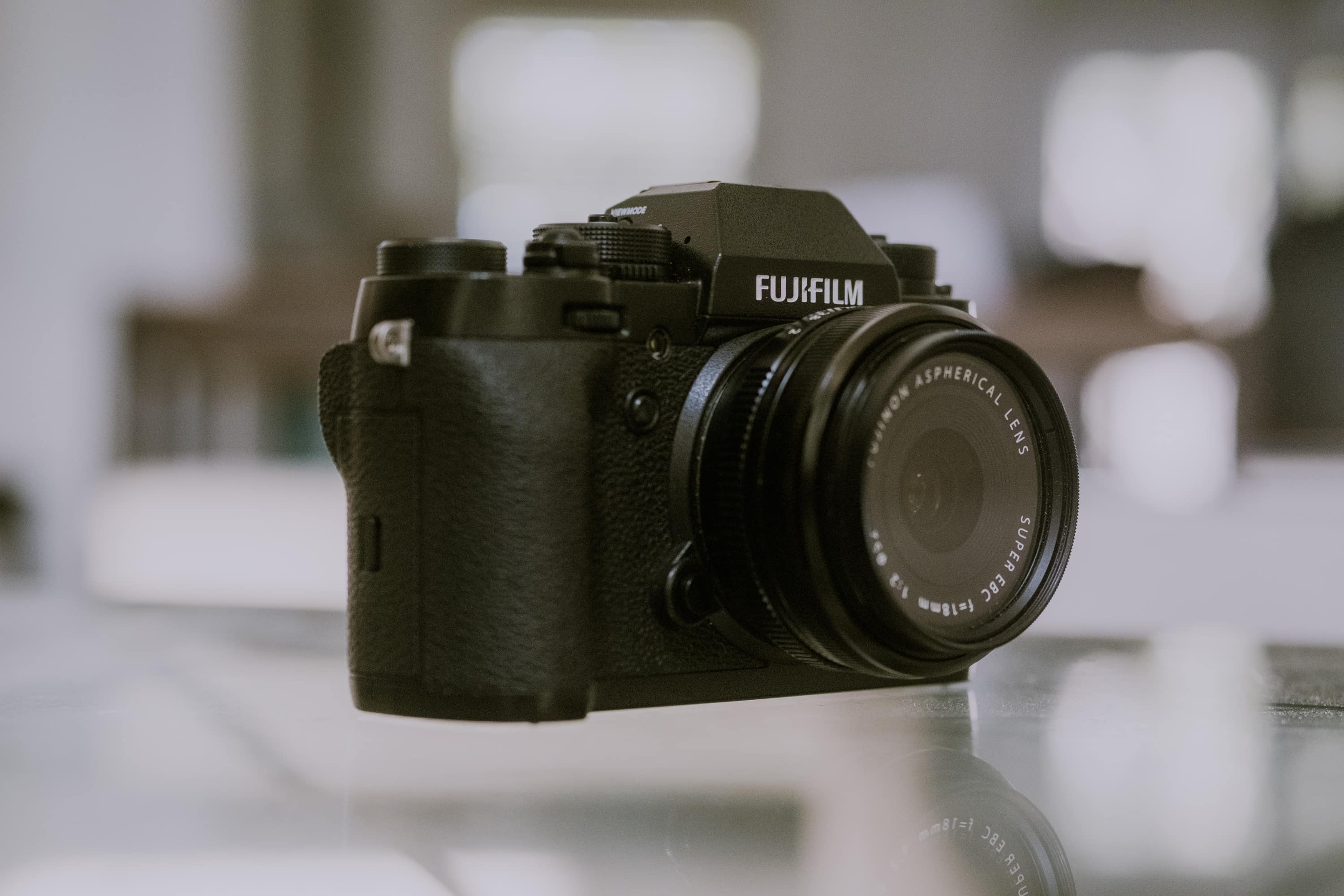 This lens is great for travel, nature, and landscapes. This 18mm lens is the equivalent of a 28mm. The pancake size of this lens makes it easy to fit in small spaces, making it ideal for traveling. While this lens is notorious for having not-the-fastest auto-focus, it performs quite well on the XT3. I can shoot quite confidently even on a dark fast-paced dance floor at a wedding. 
When hiking through Yosemite, this was the only lens I used, and it was perfect. The small size the the wide focal length is great for the On the go photographer. This lens was practically thrown into a deal when I purchased another lens. I probably wouldn't have purchased it otherwise, but I've grown to love this lens. With the 16mm F2.8 lens coming out, I may end up using less and less of the 18mm. 
Sample photos from the Fujifilm XF 18mm F2
/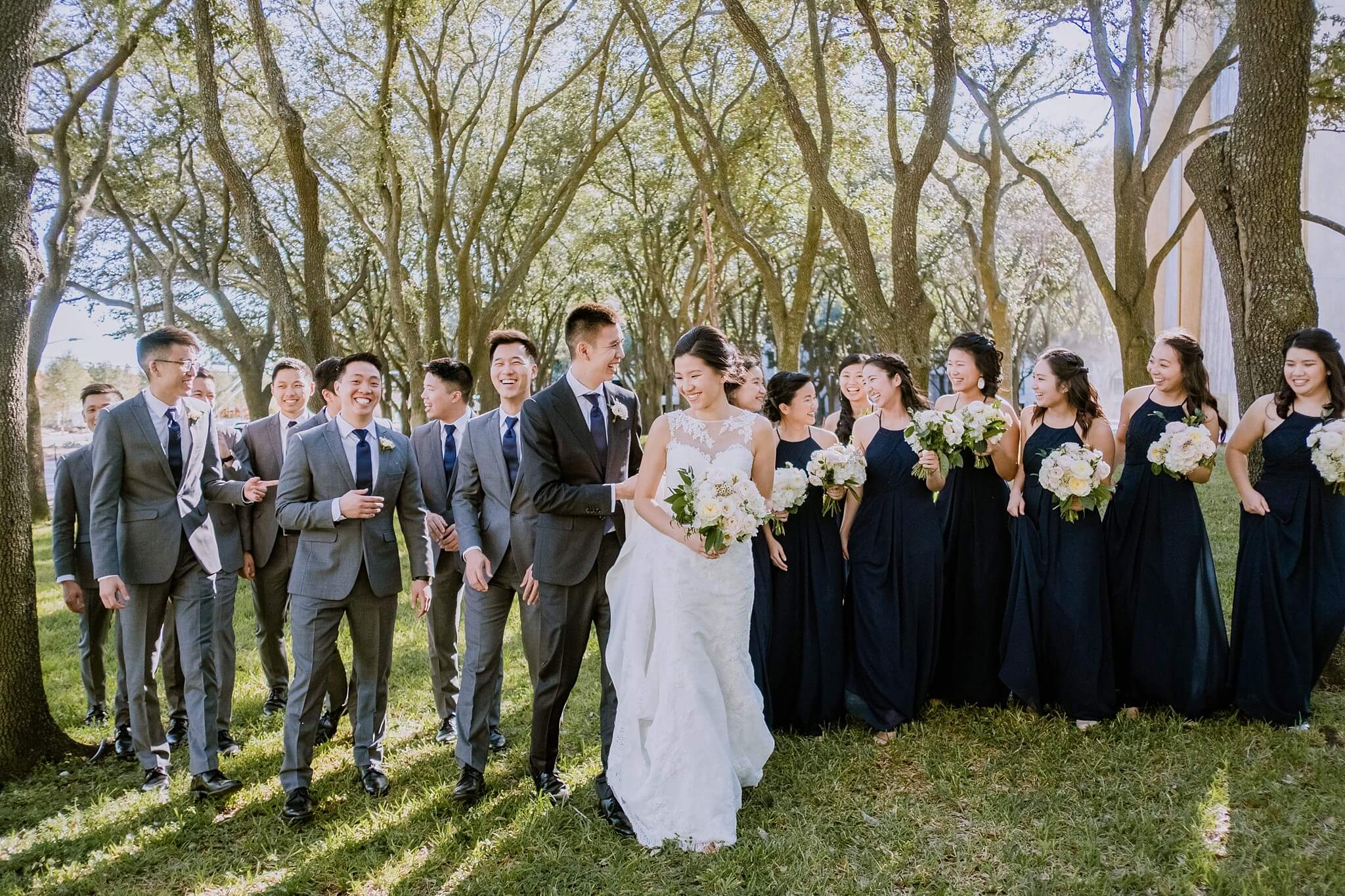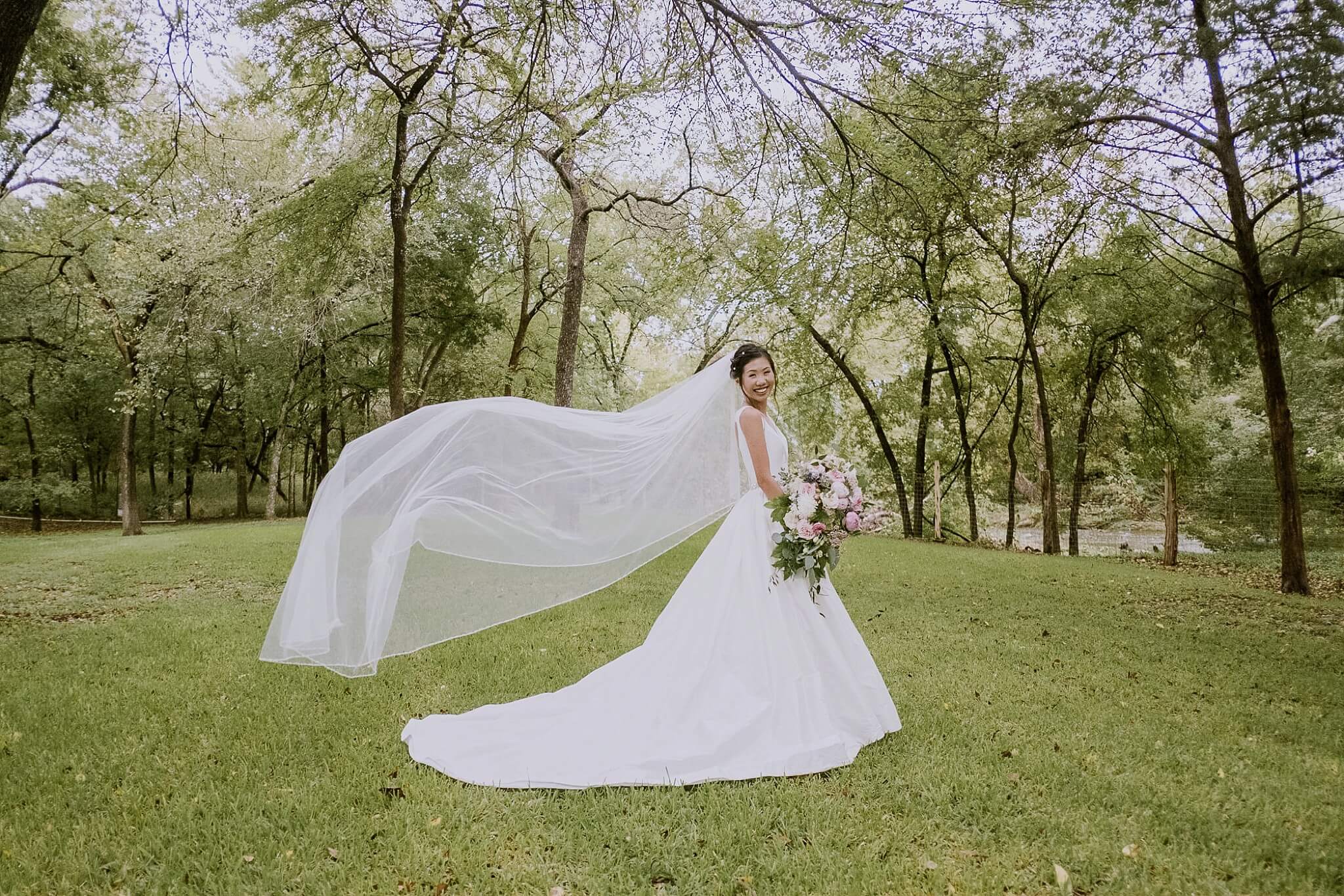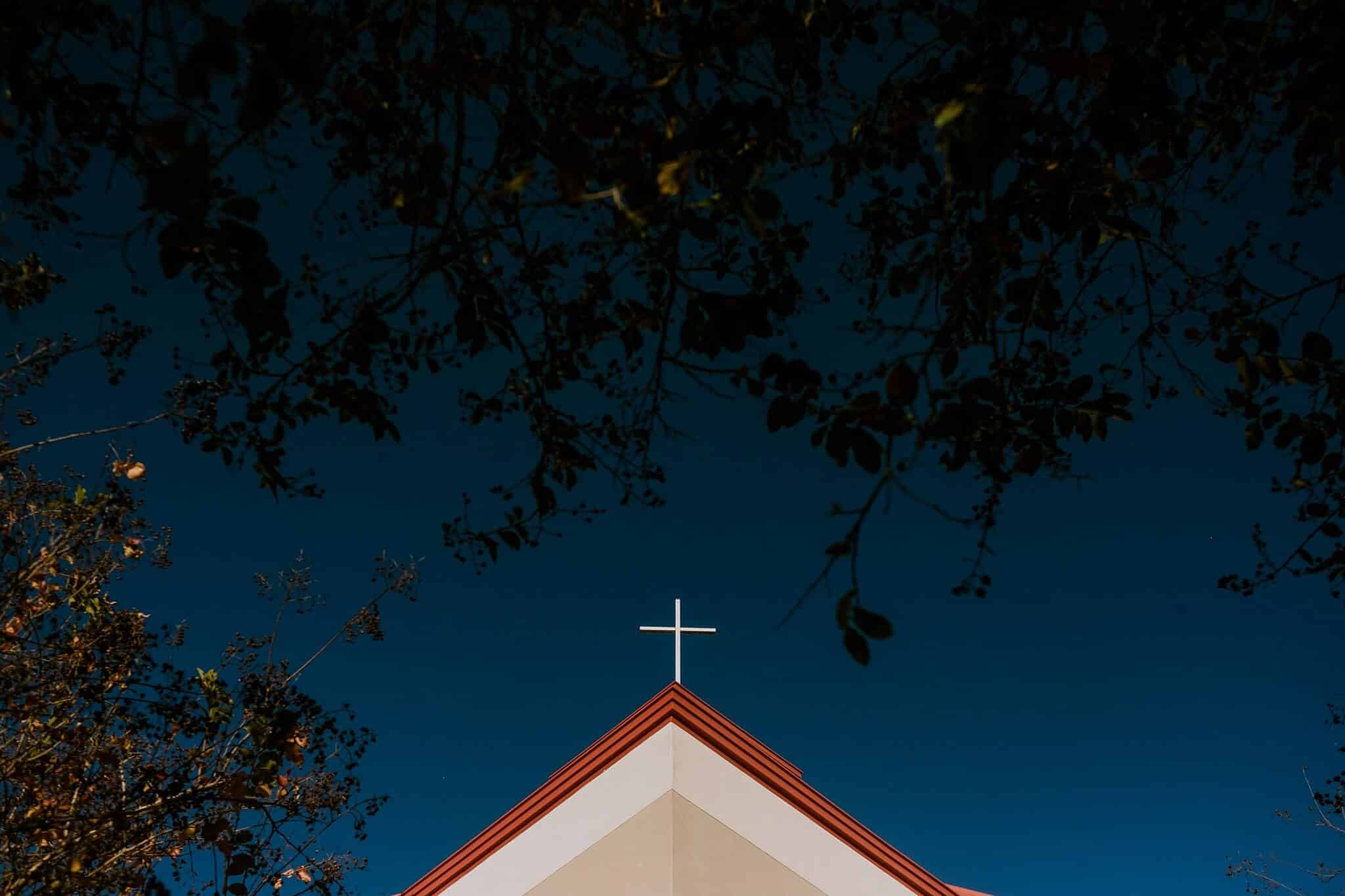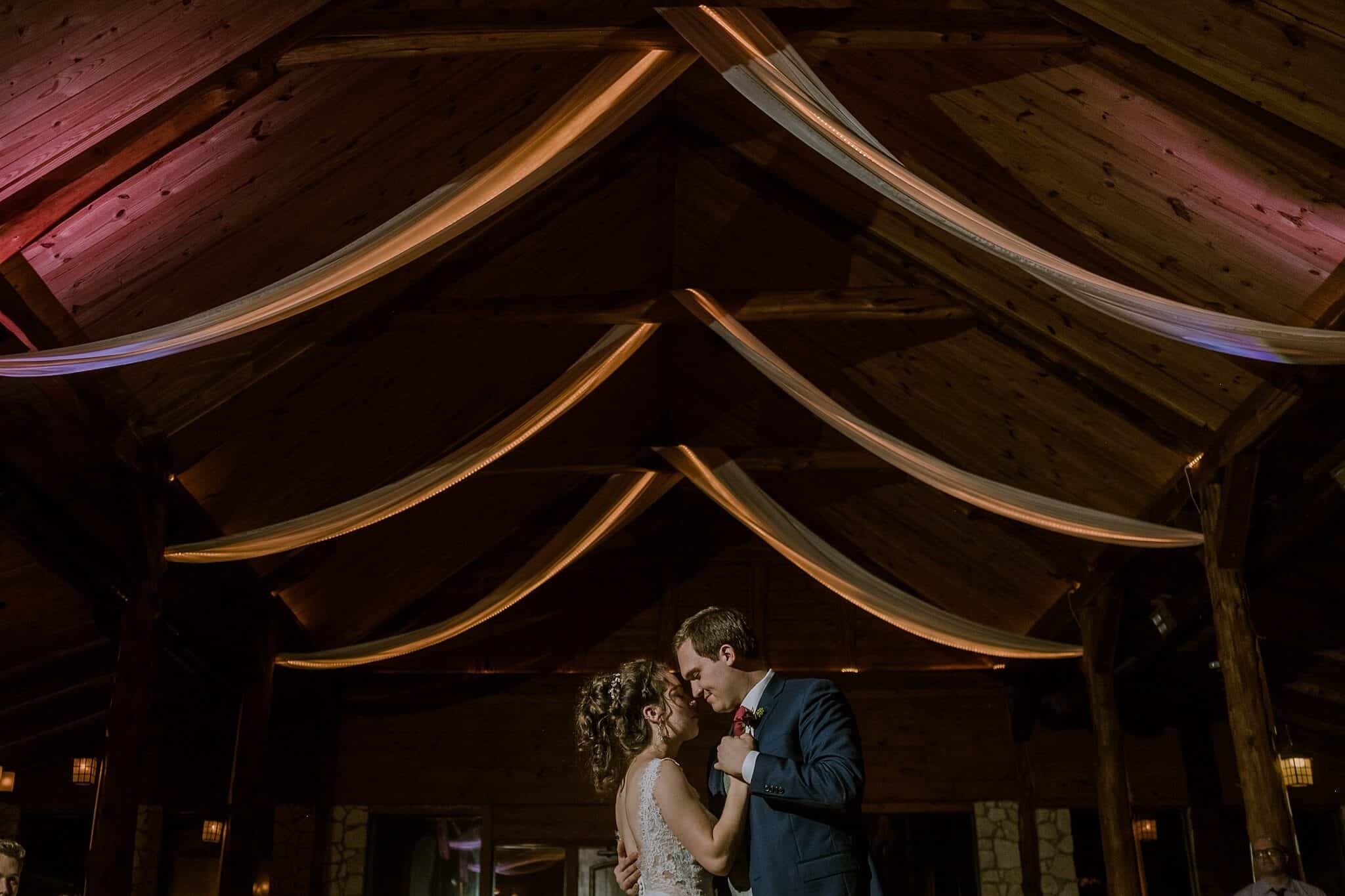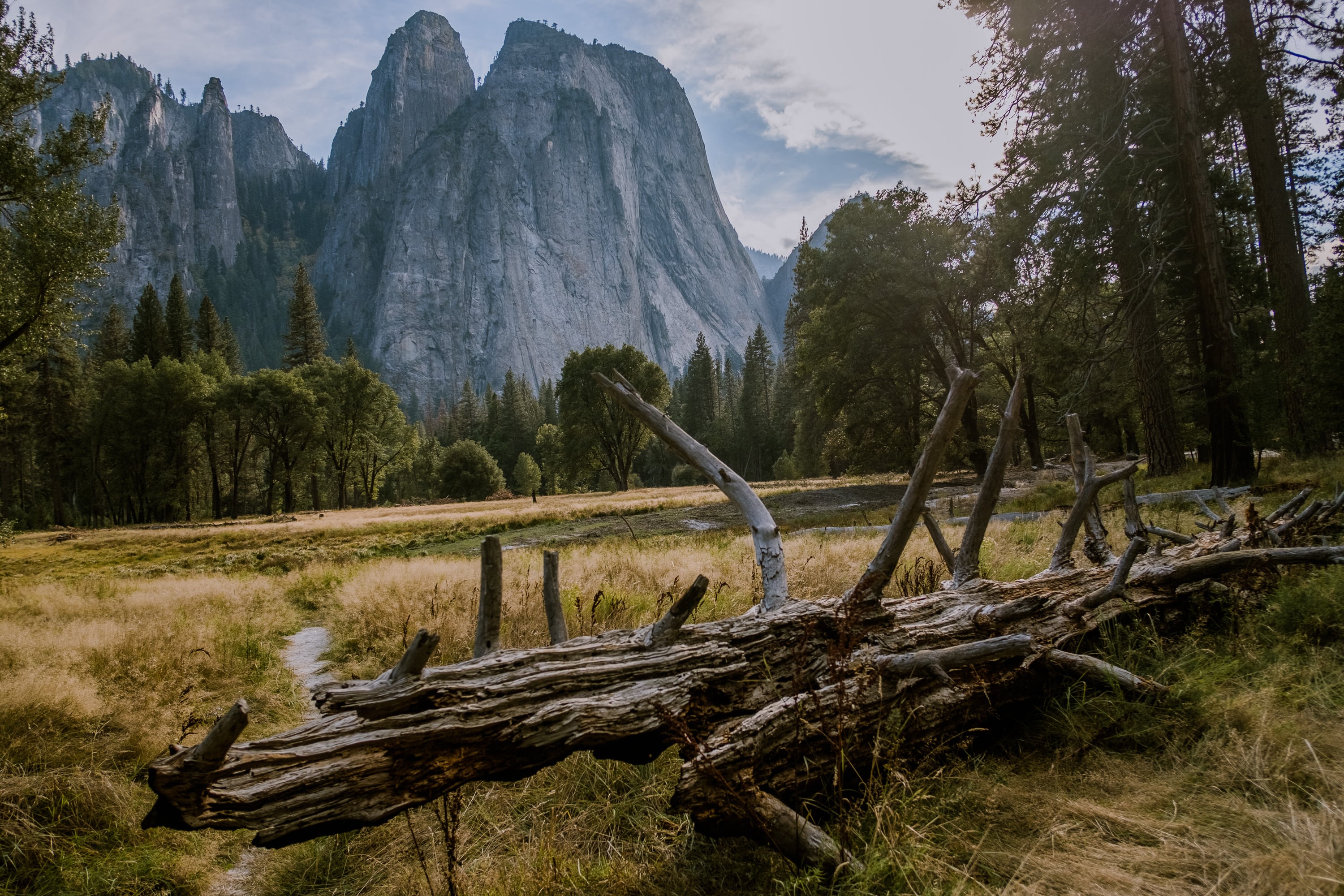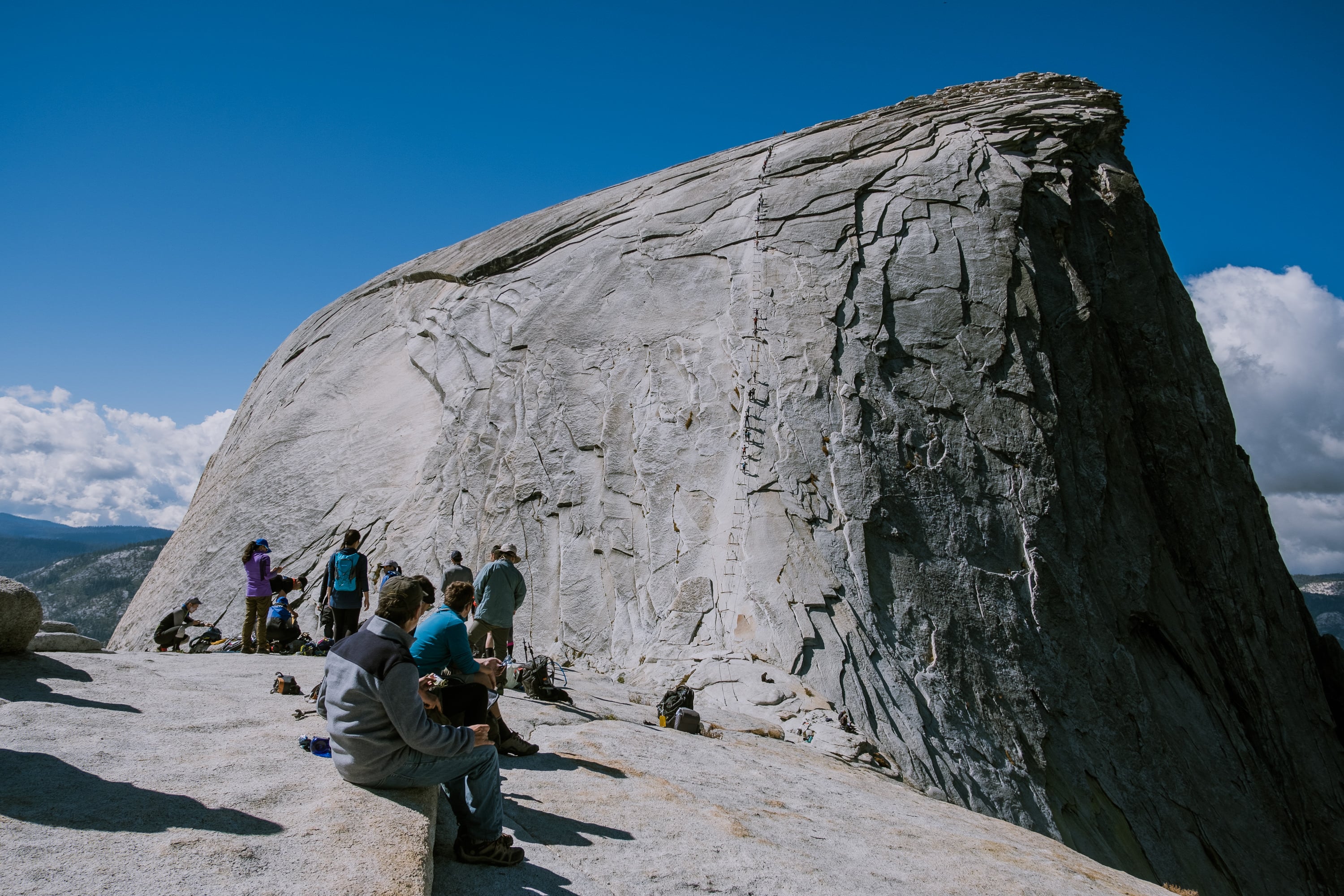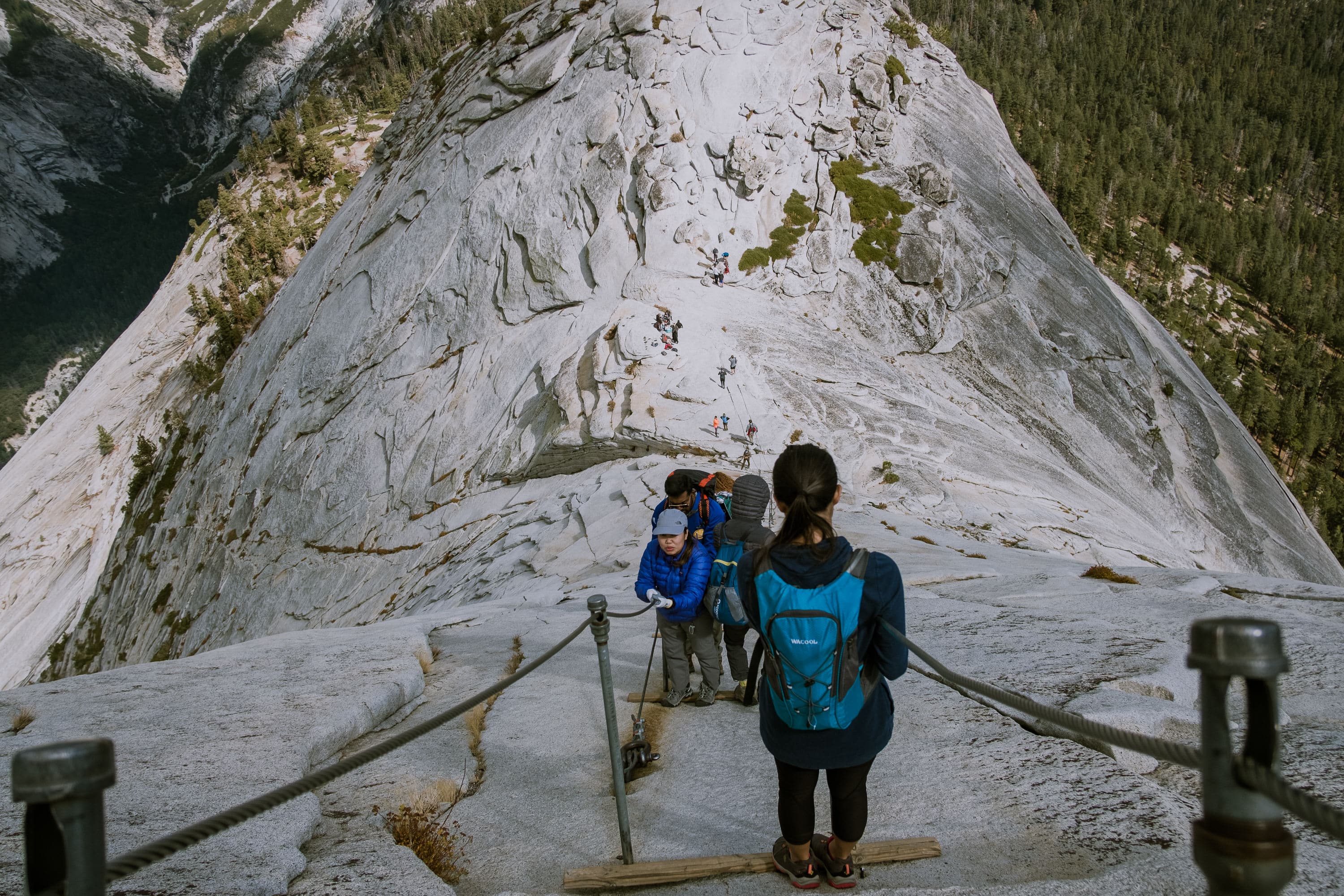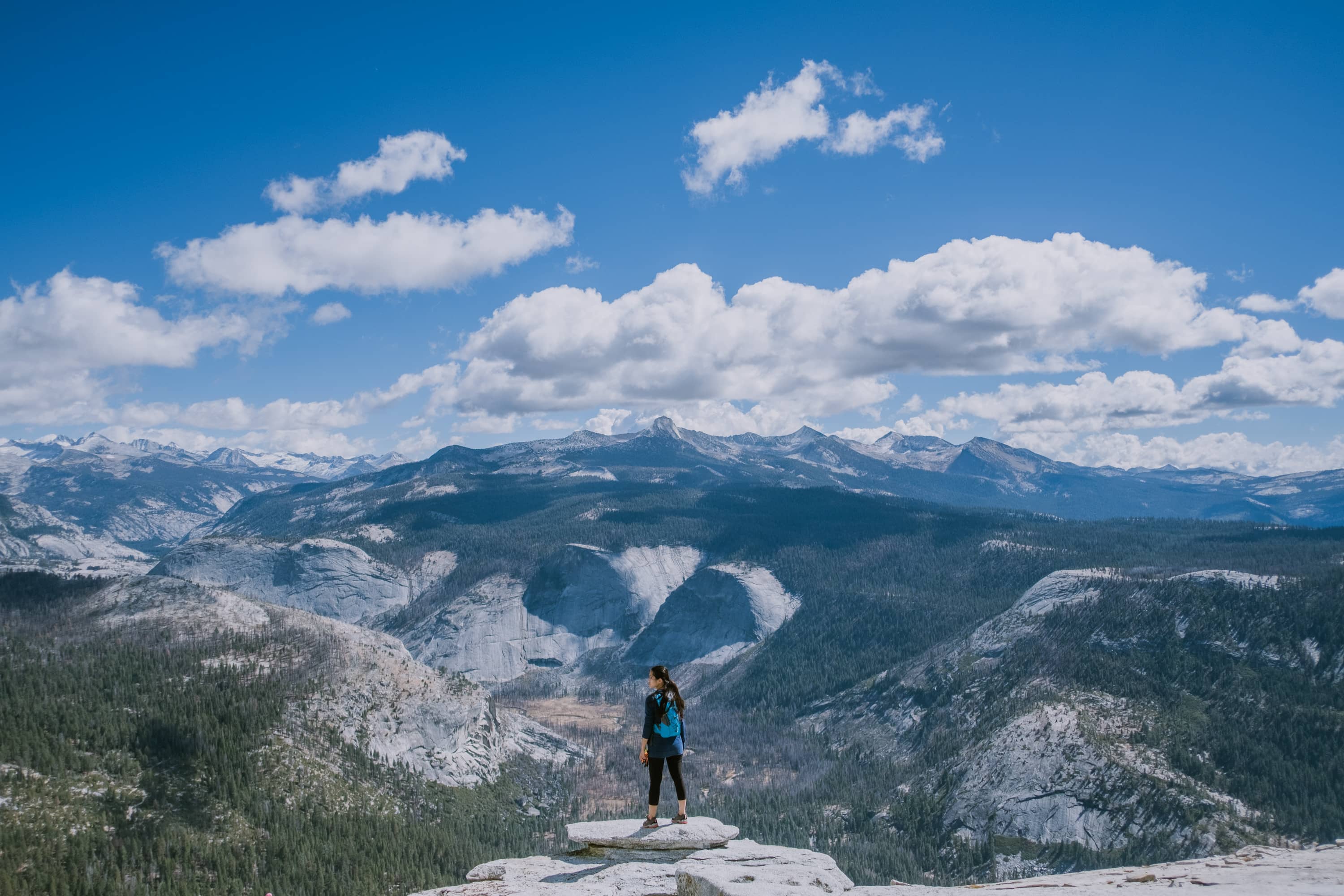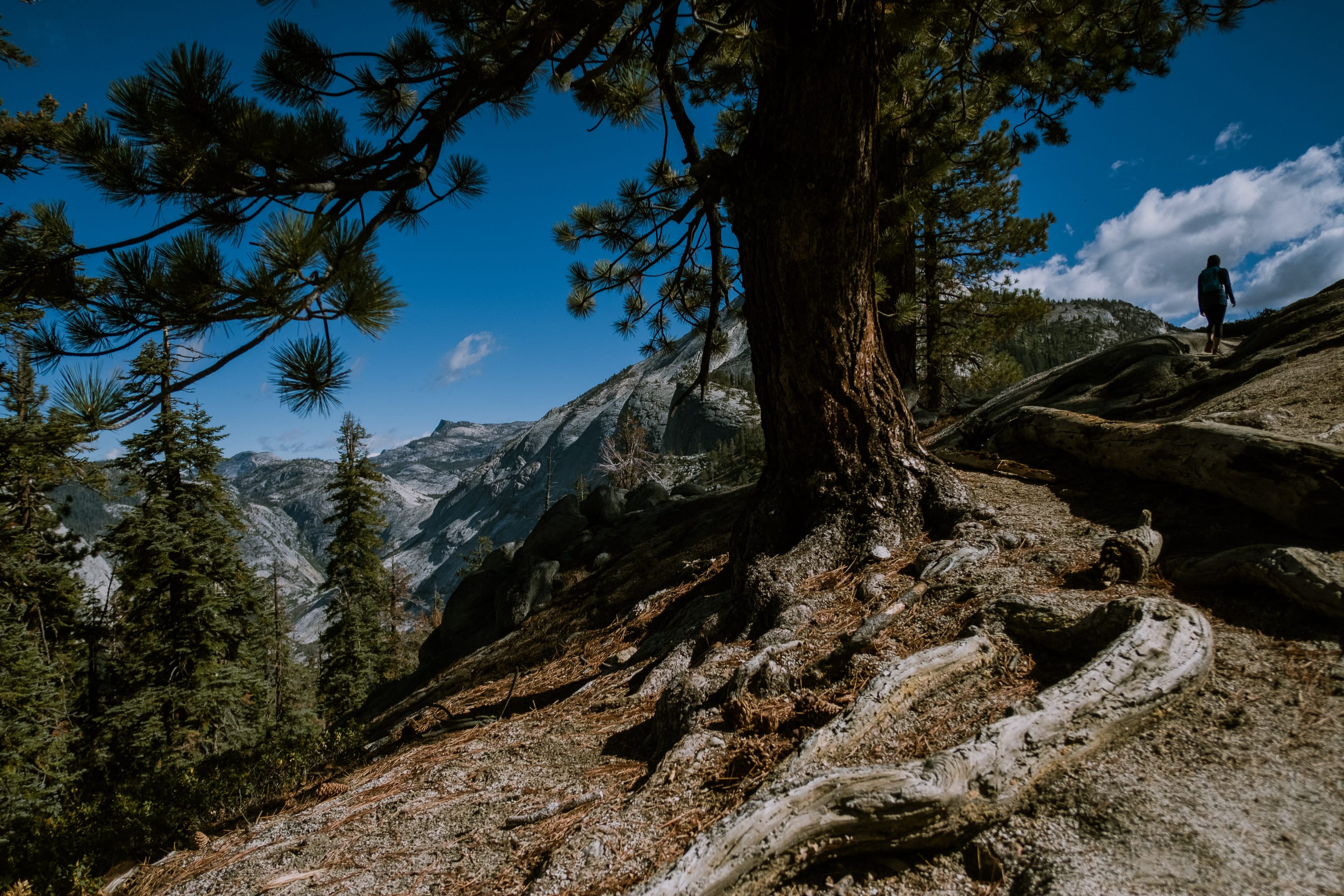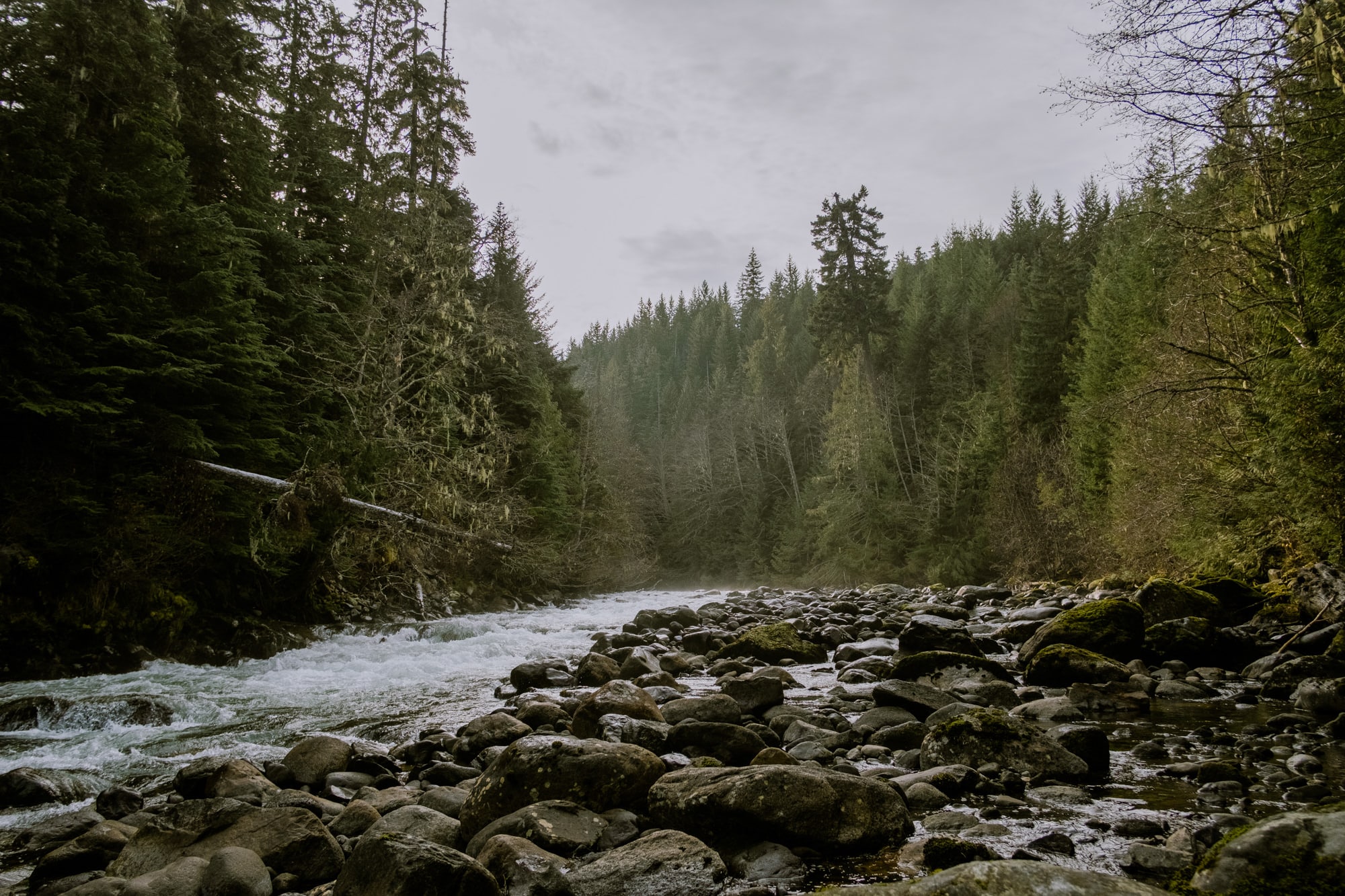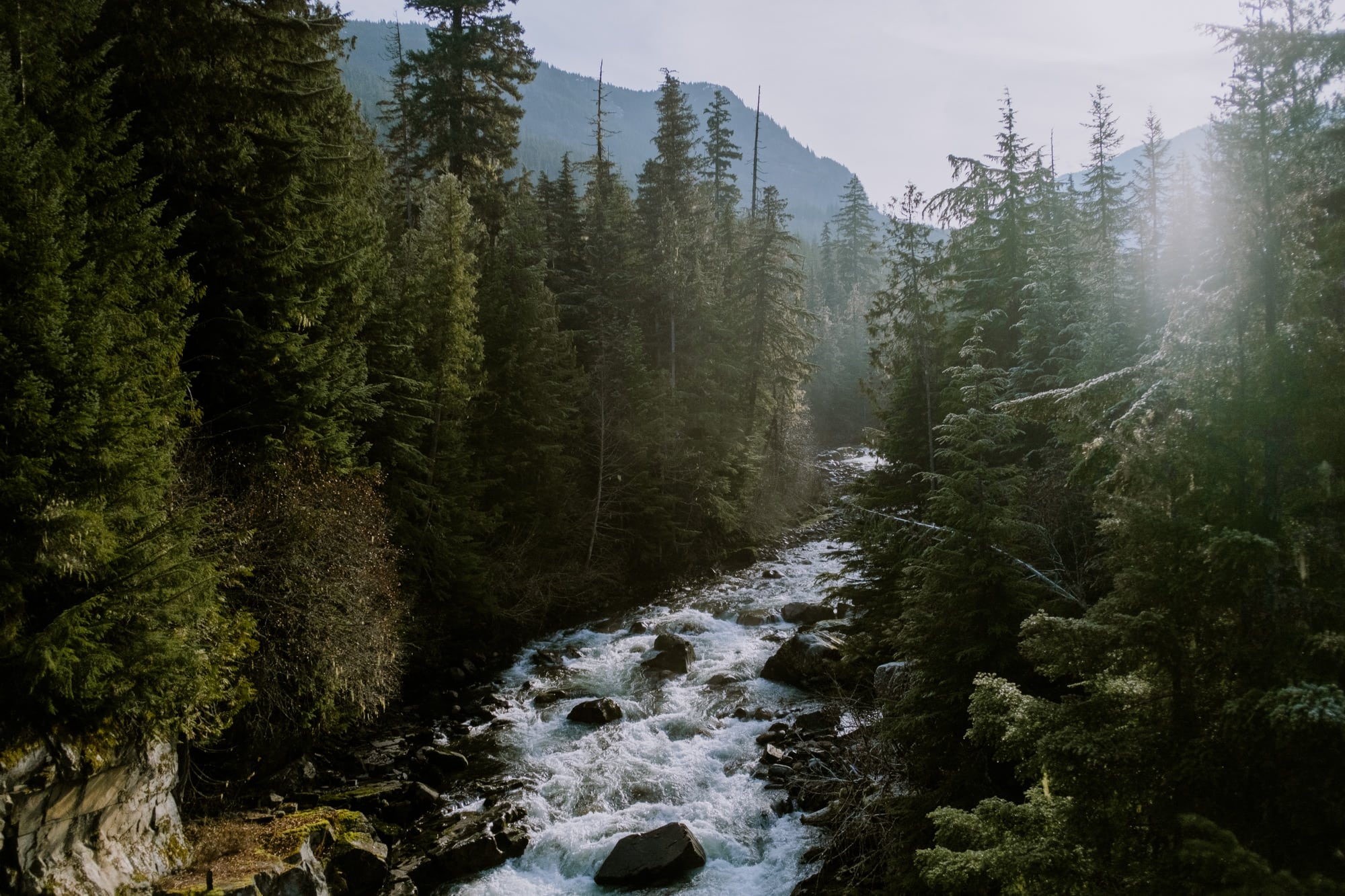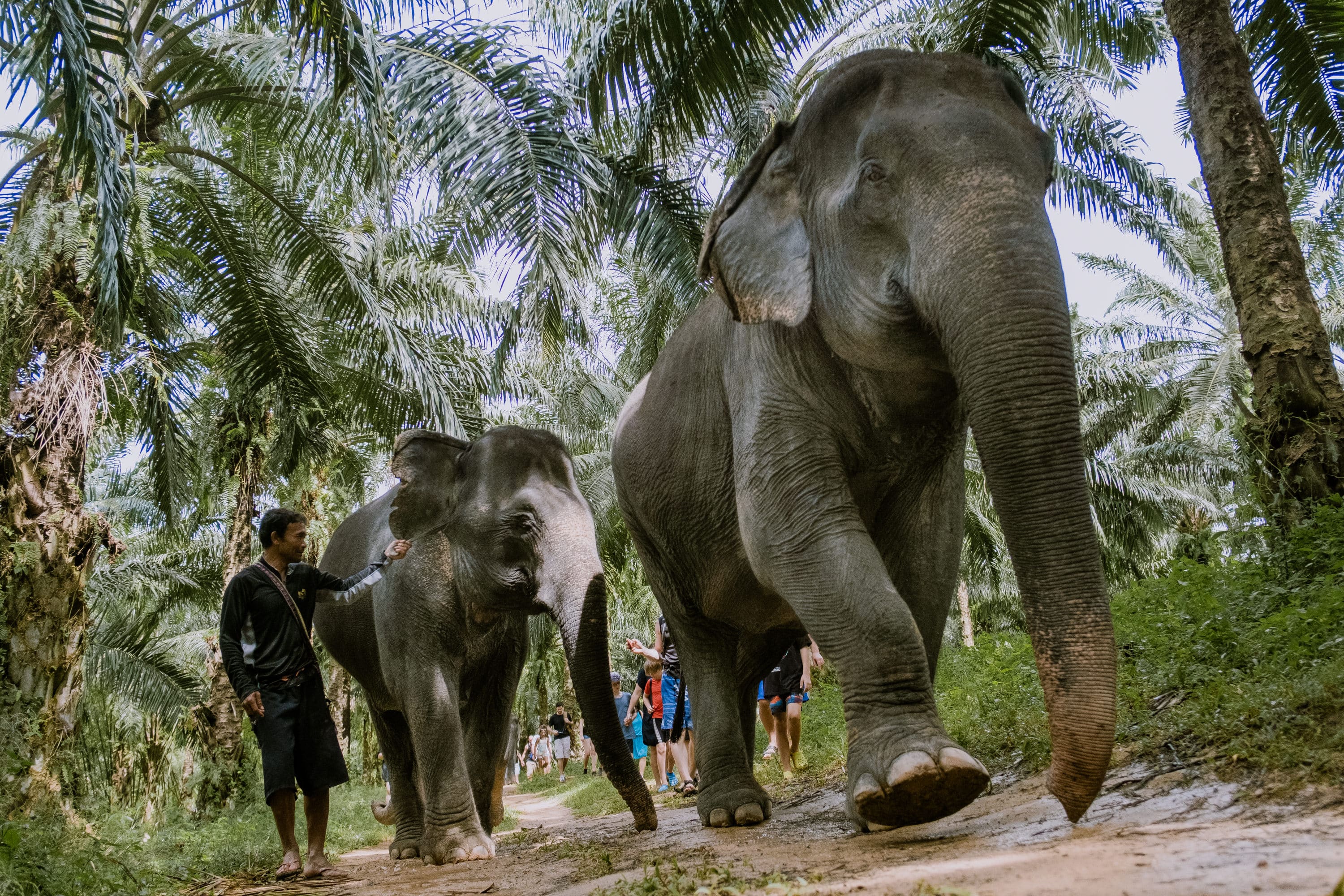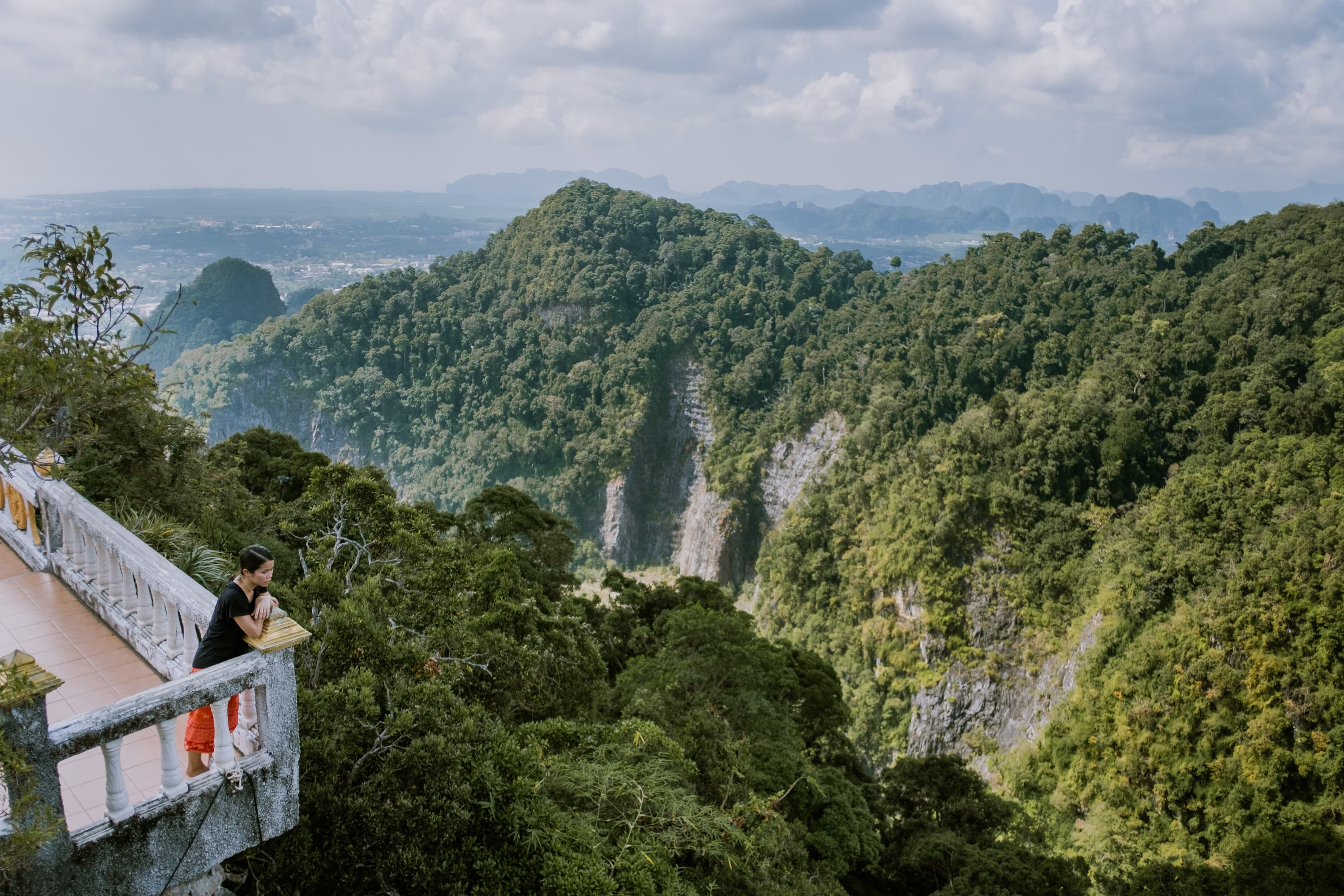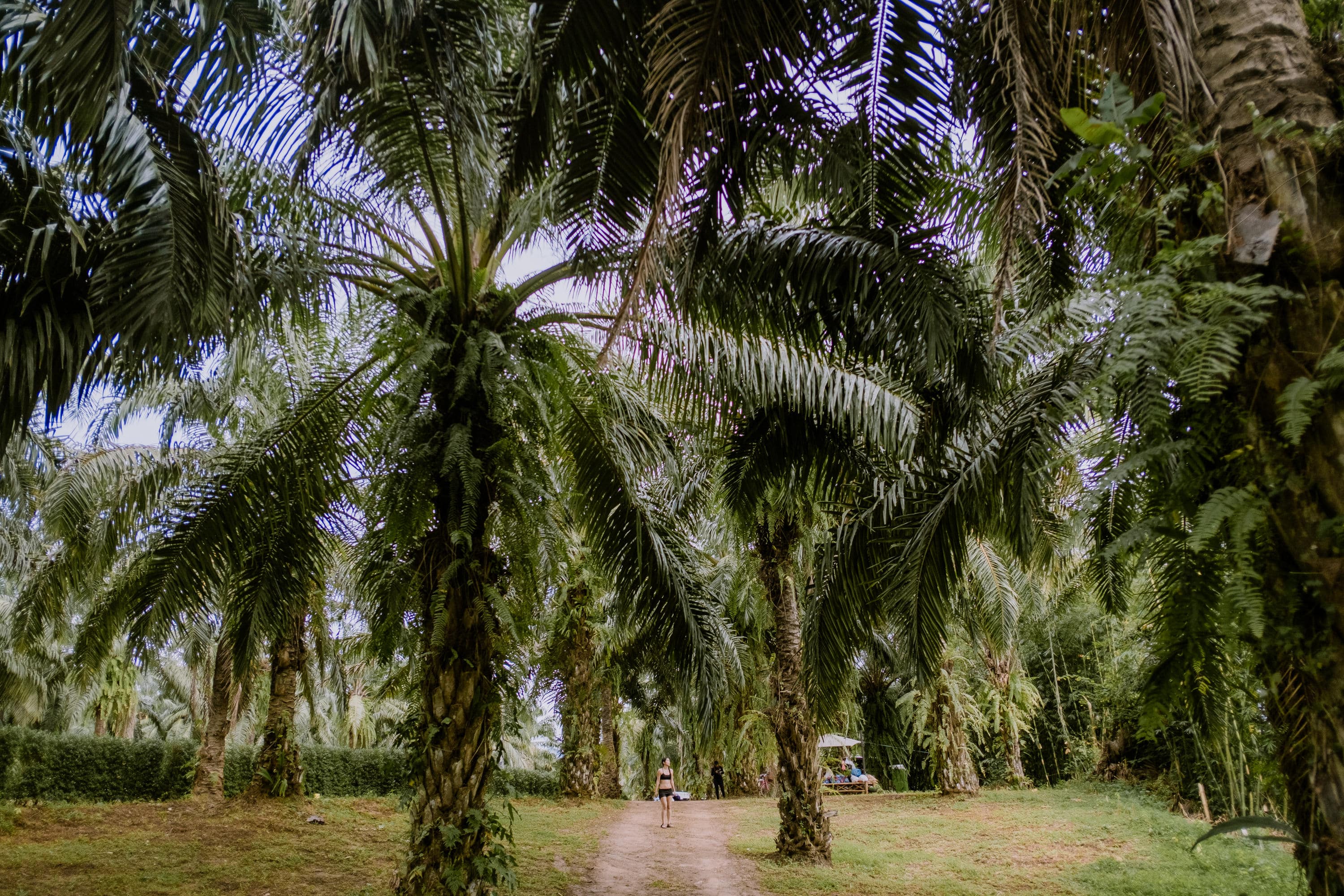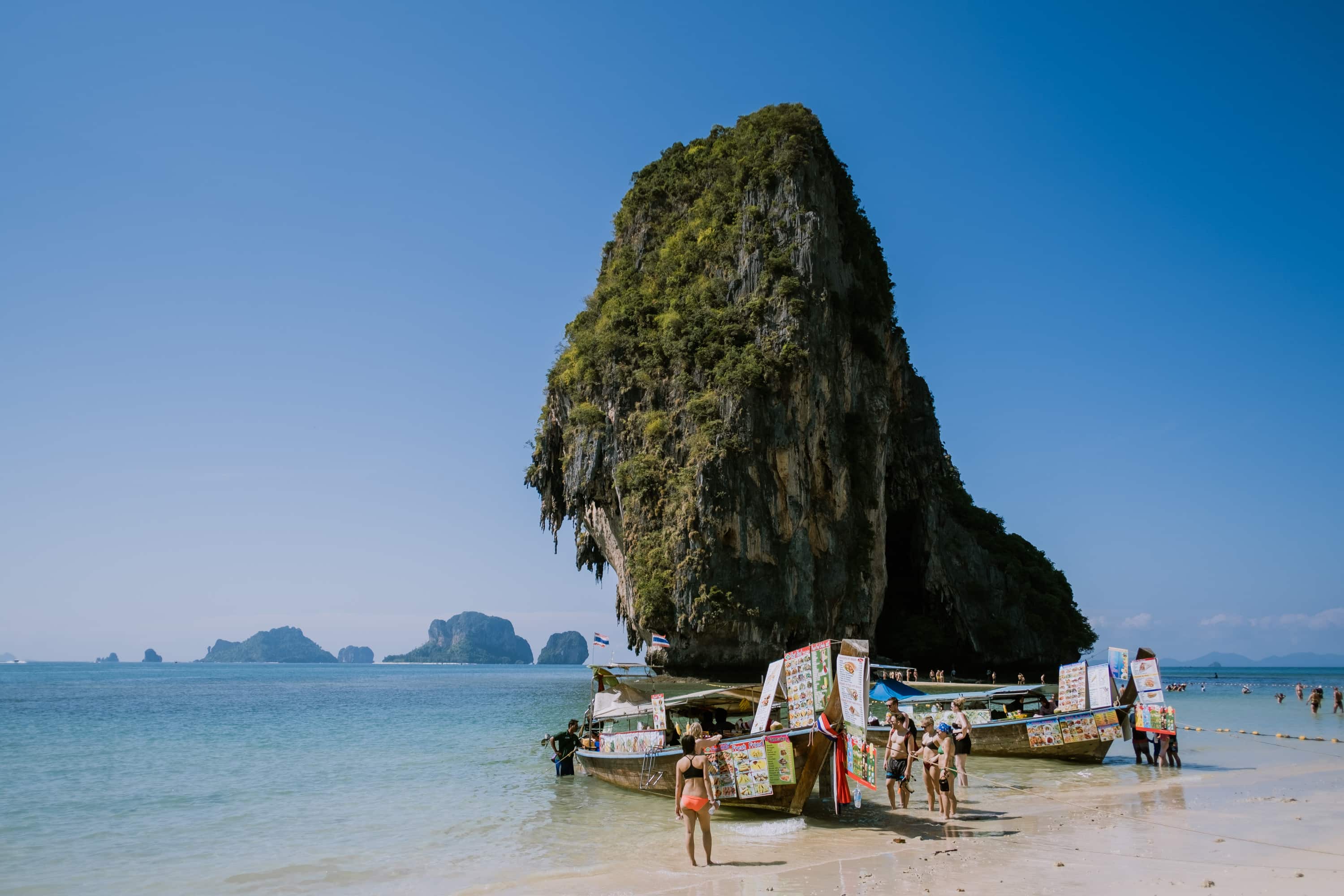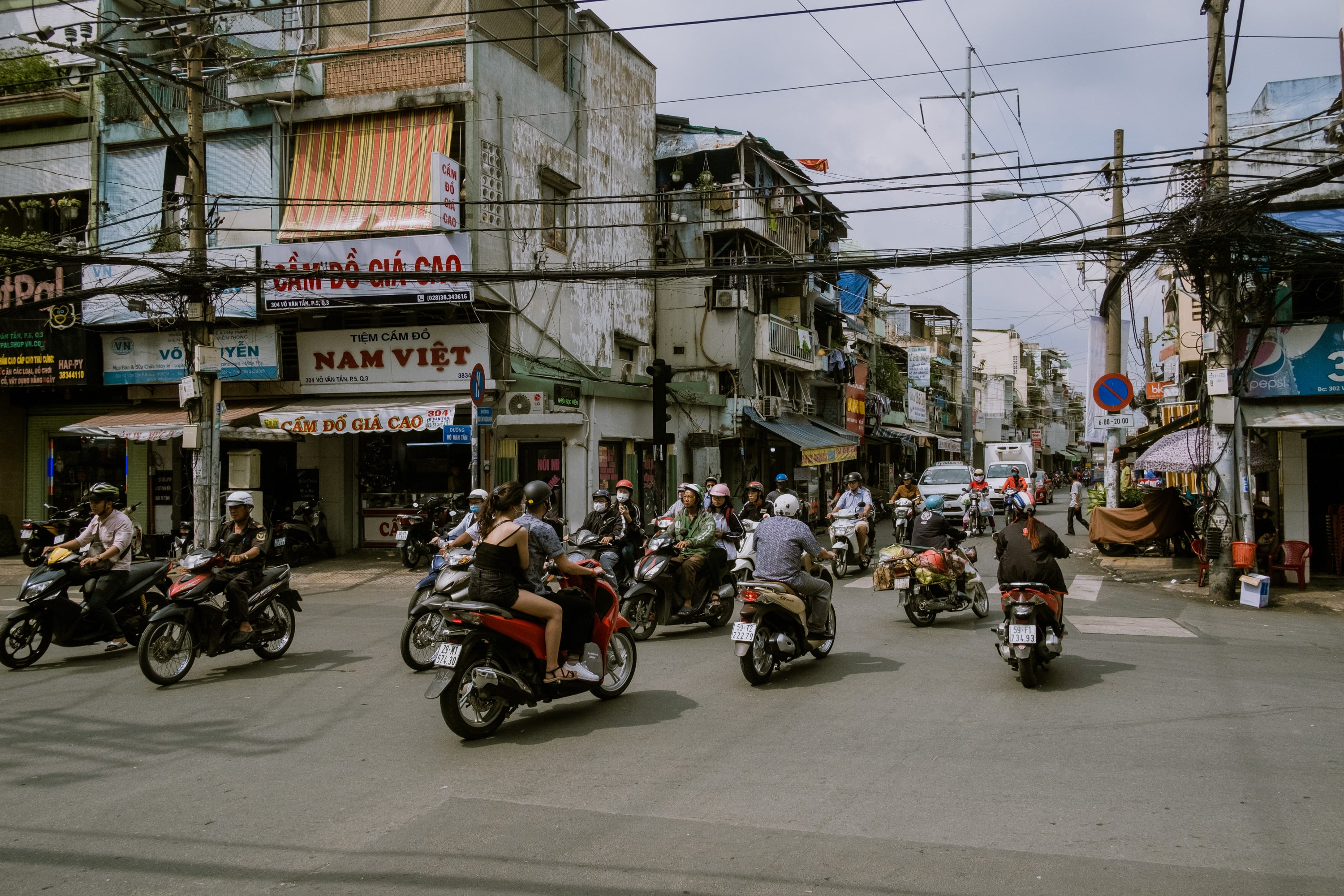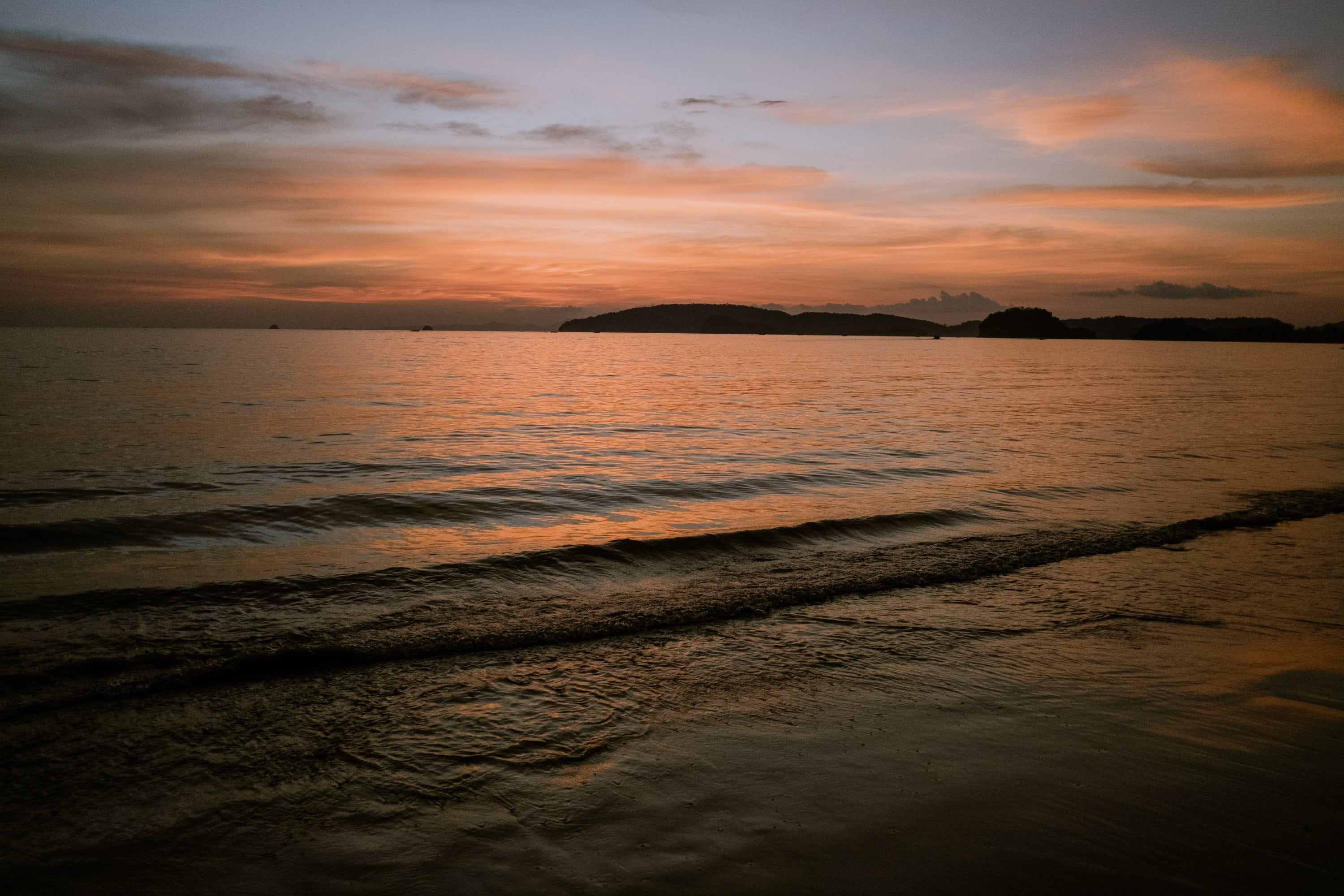 Ideal for: landscapes, nature, wide-angle shots
Not ideal for: close-up portraits
Buy this lens if you are looking for the perfect travel and nature companion. 
2. For the photojournalist – Fujifilm XF 23mm F2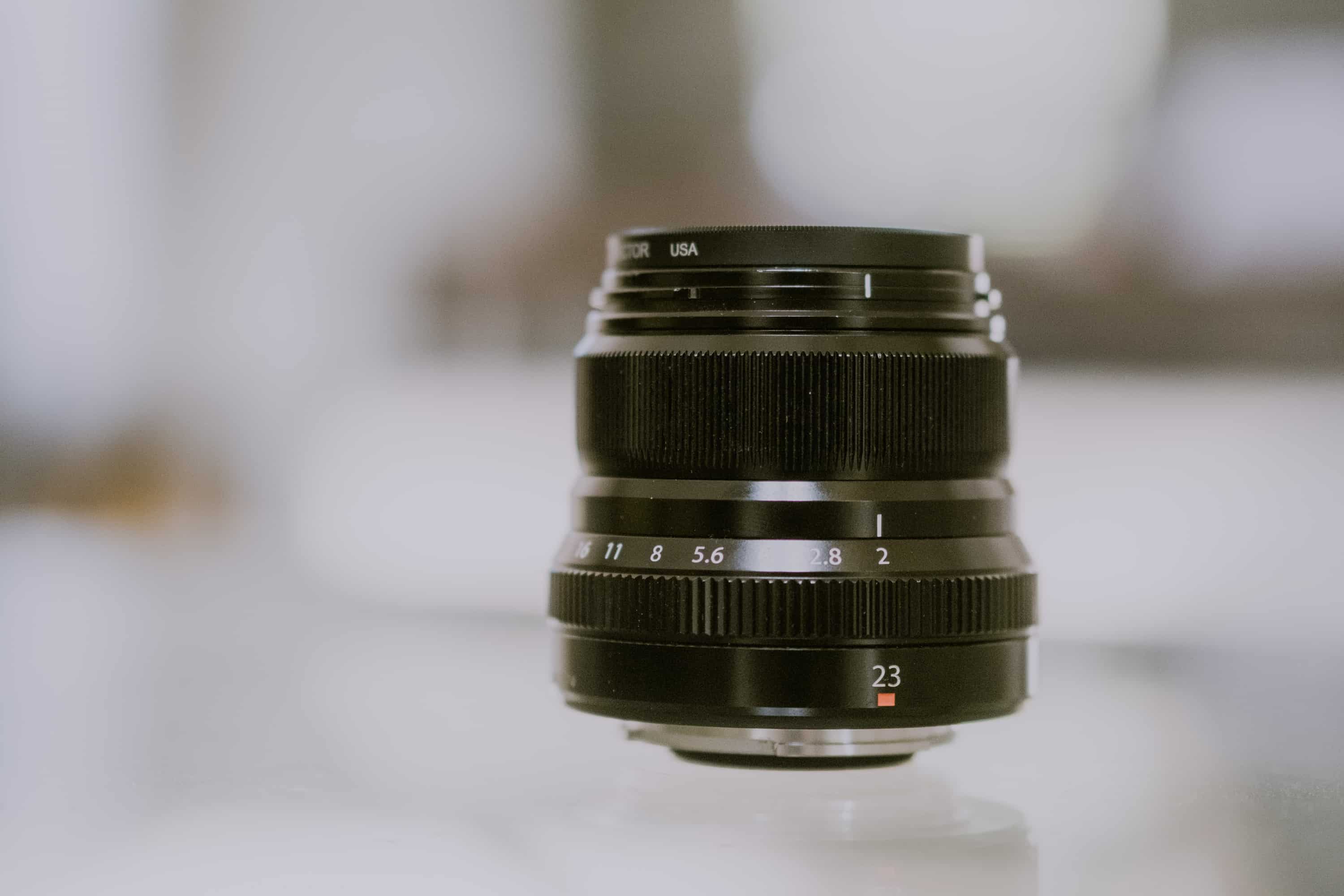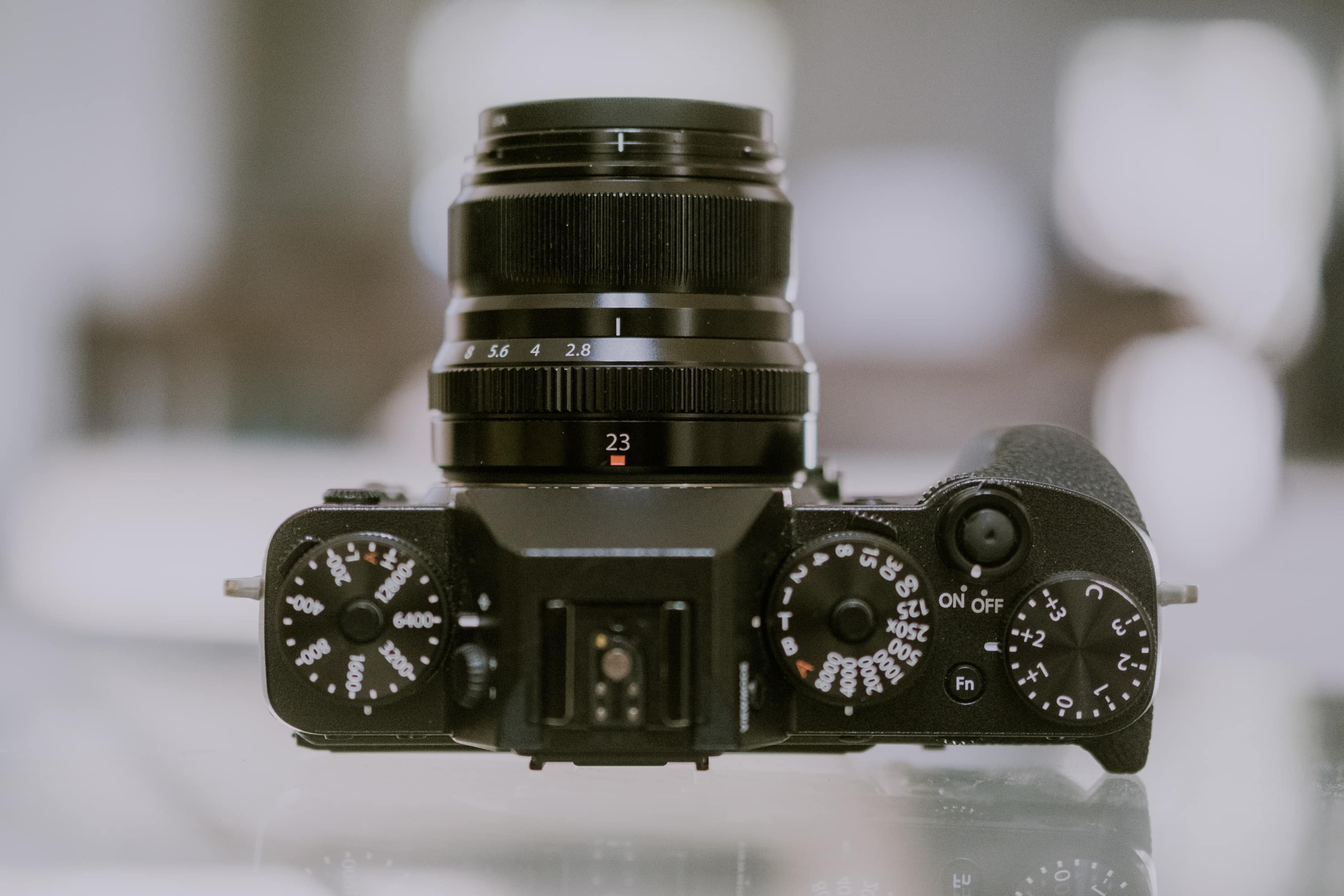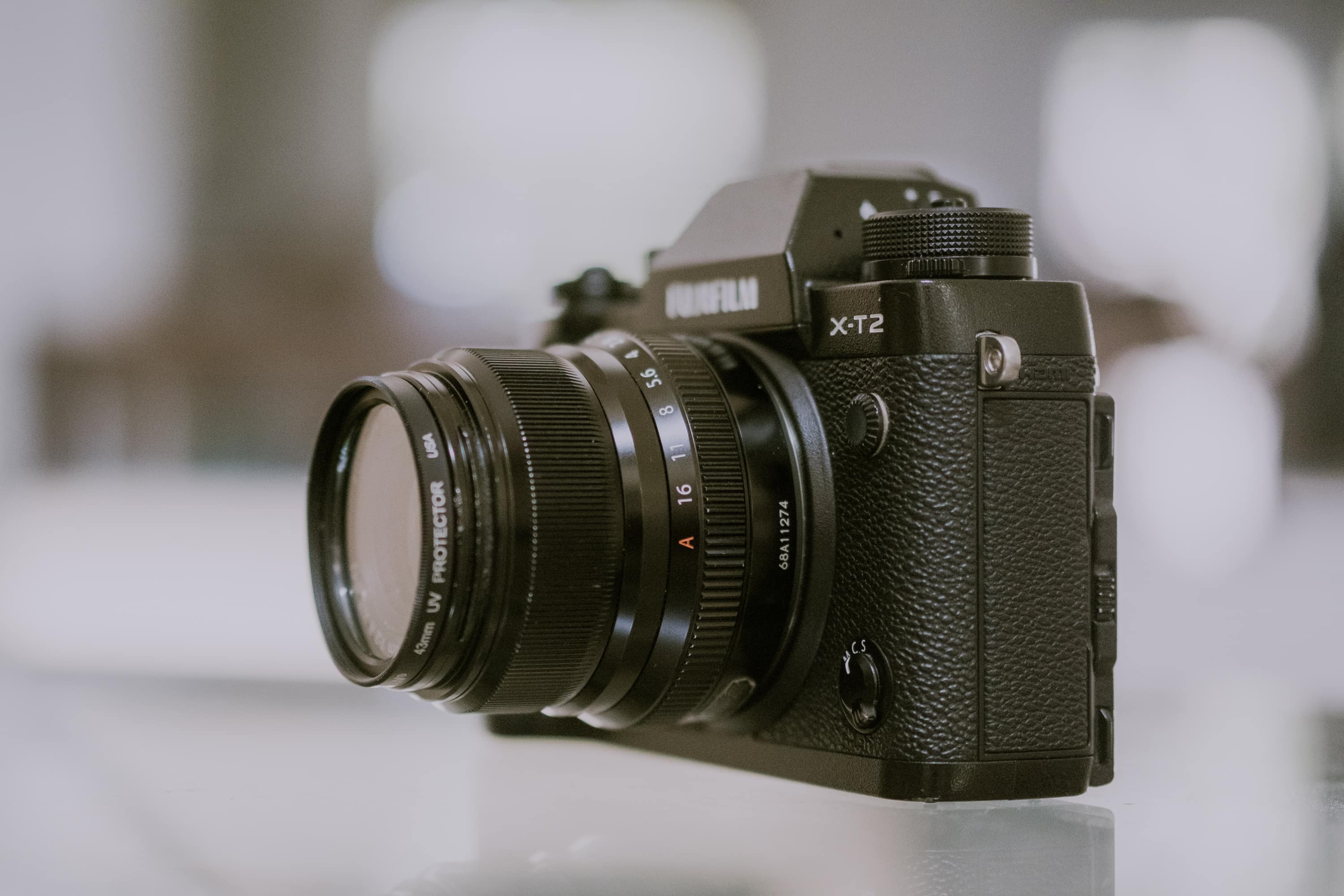 This lens is the classic photojournalist lens. At 35mm equivalent, you are in the sweet spot of capturing what the human eye sees. This lens is great for environmental portraits and street photography, daily life, and also a great all-around travel lens. I can keep this lens on my camera for almost an entire wedding.
However, this lens is not the sharpest lens at wide open (f2). Shooting at F2.8-4.5 it is recommended for sharpness, and I do that often for landscapes. Is that a dealbreaker? For me, it isn't, but I know that many photographers differ on this. I personally believe sharpness is not the most important factor, and I still love this lens. 
Sample photos from the Fujifilm XF 23mm F2
/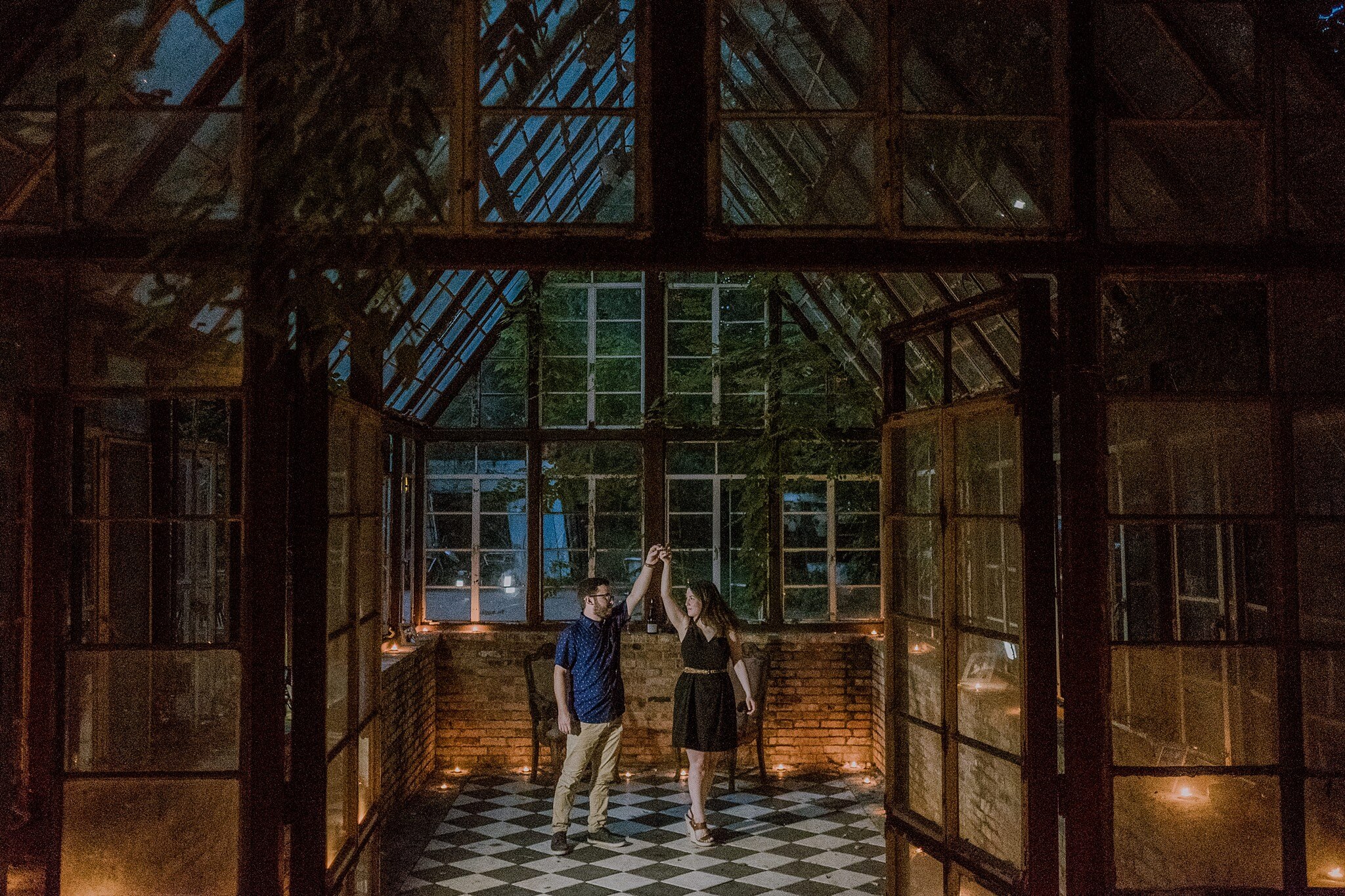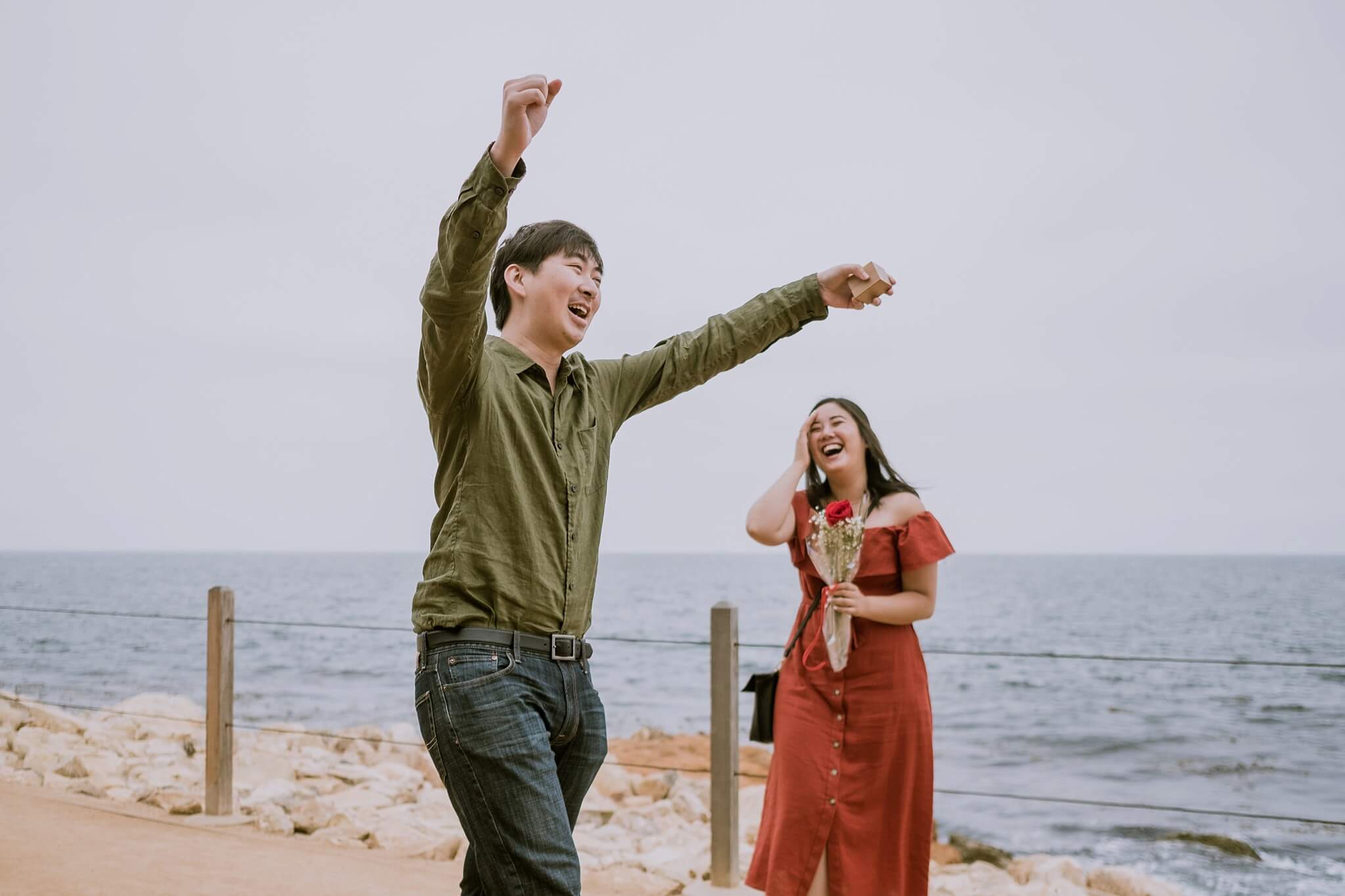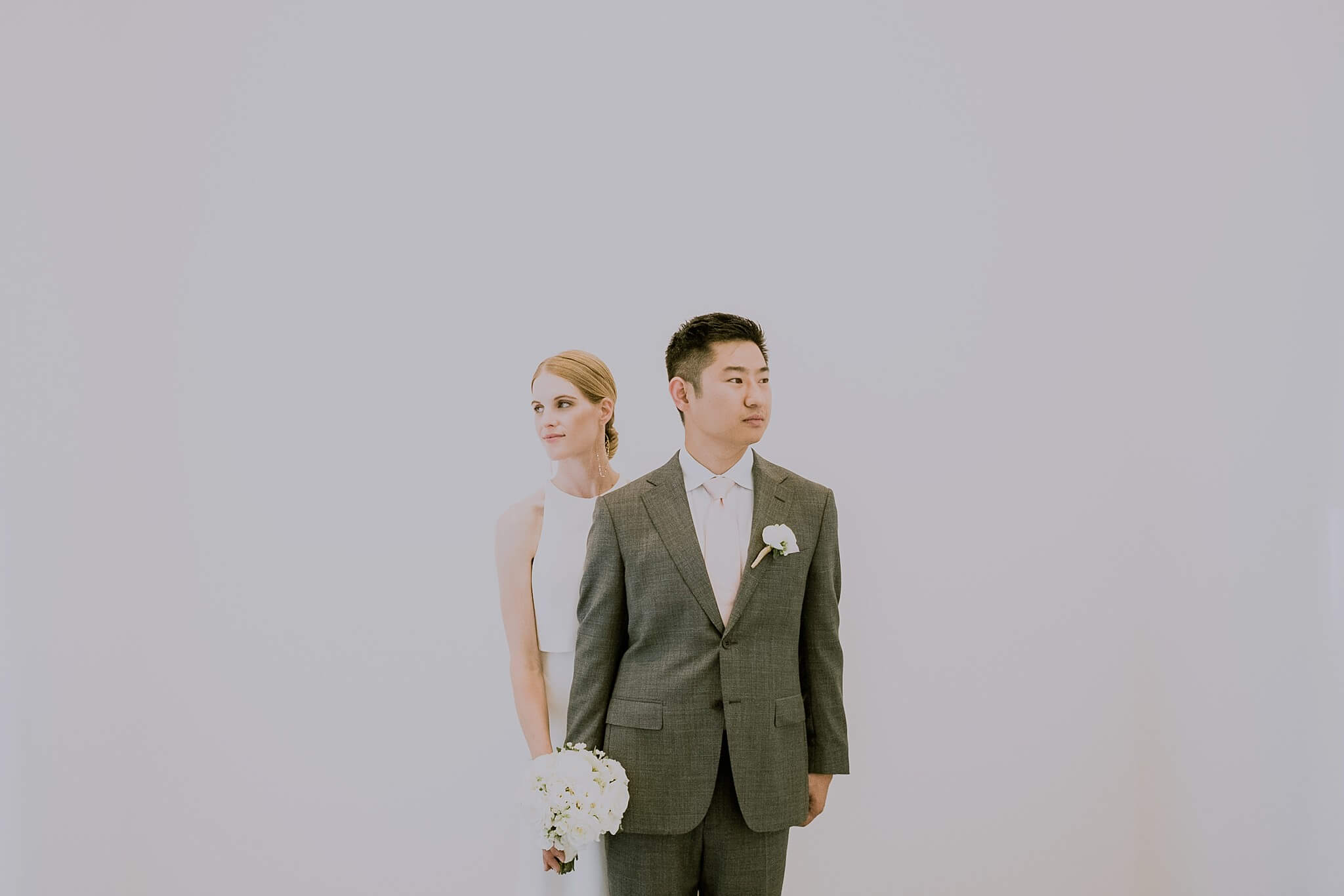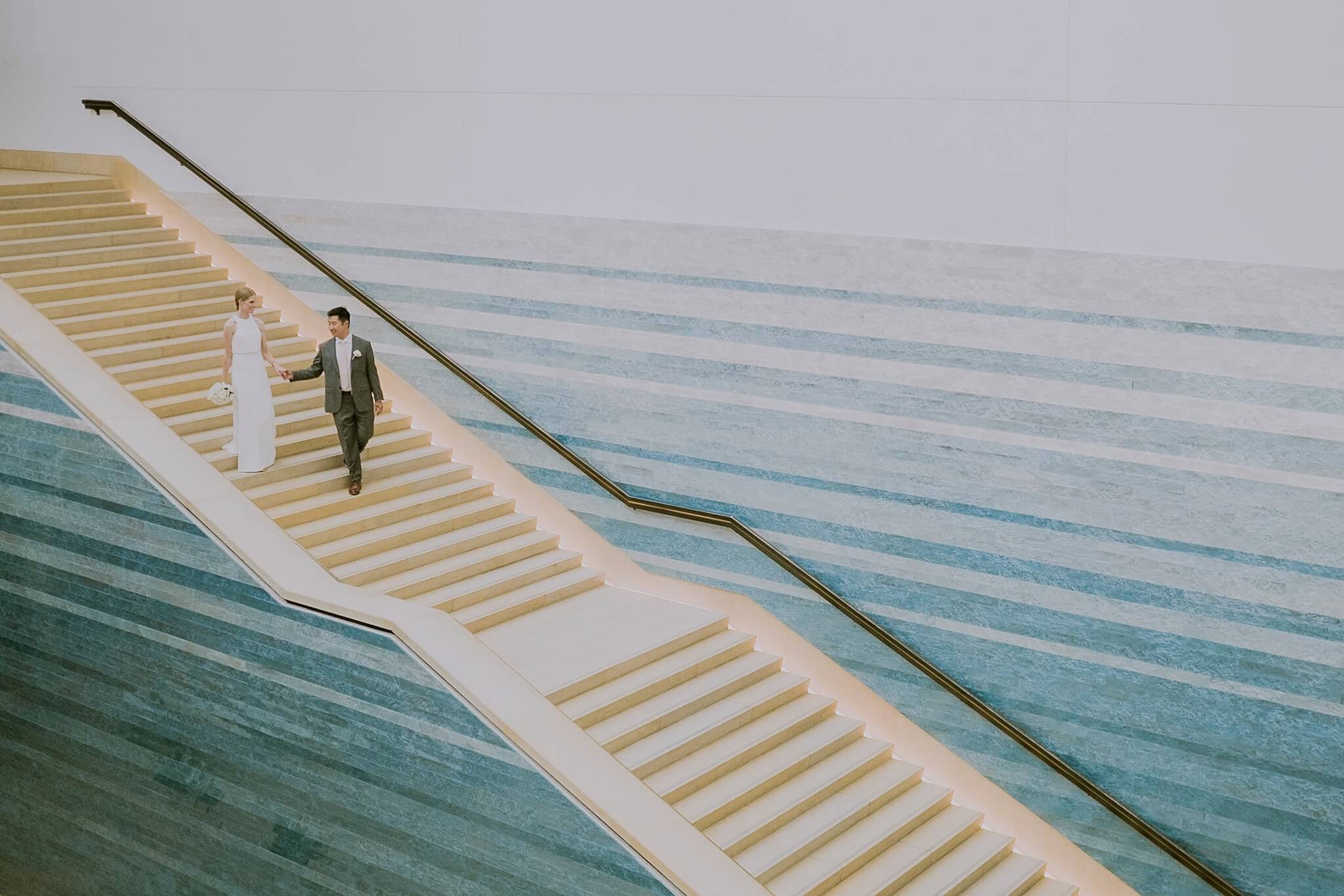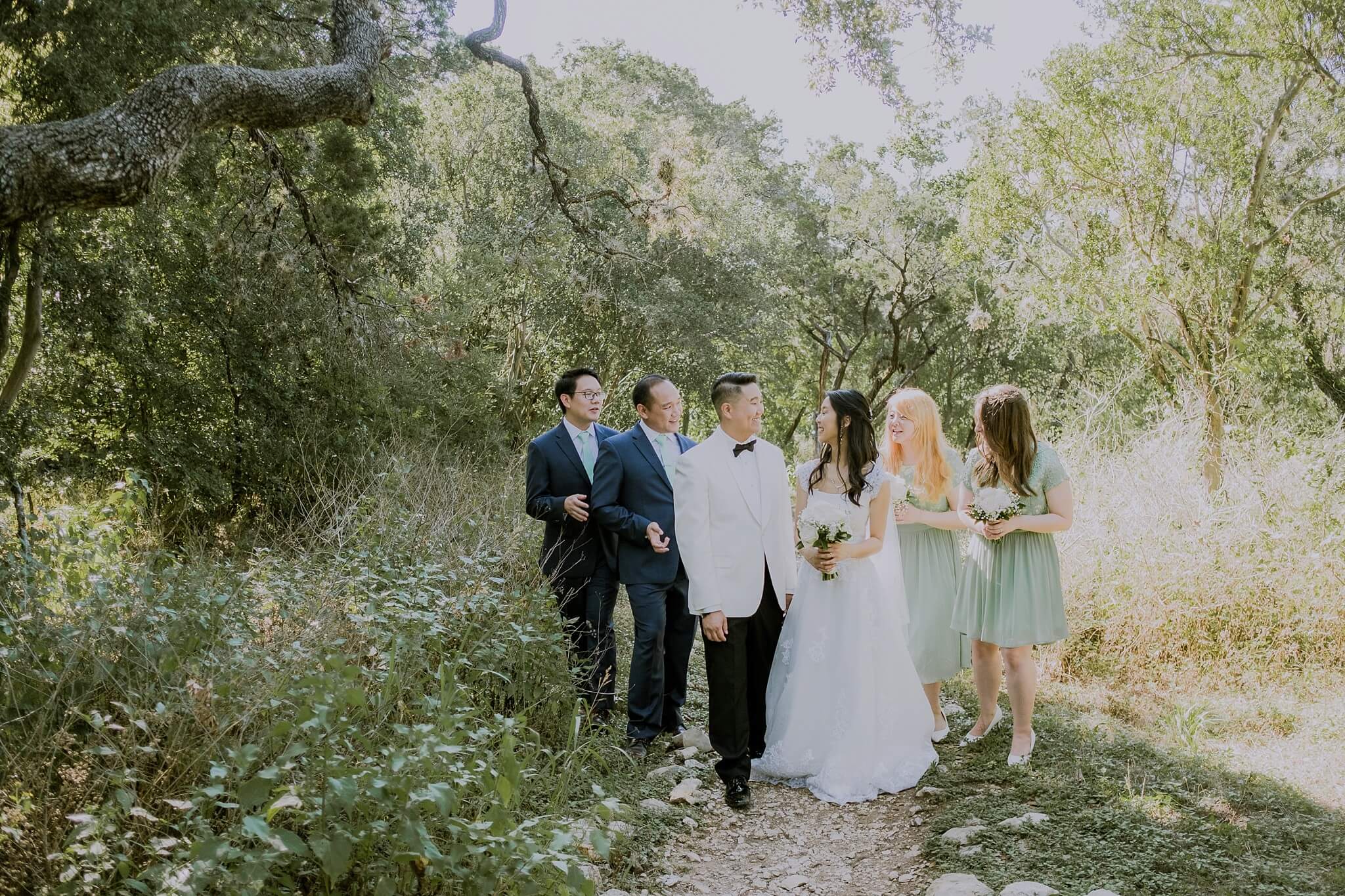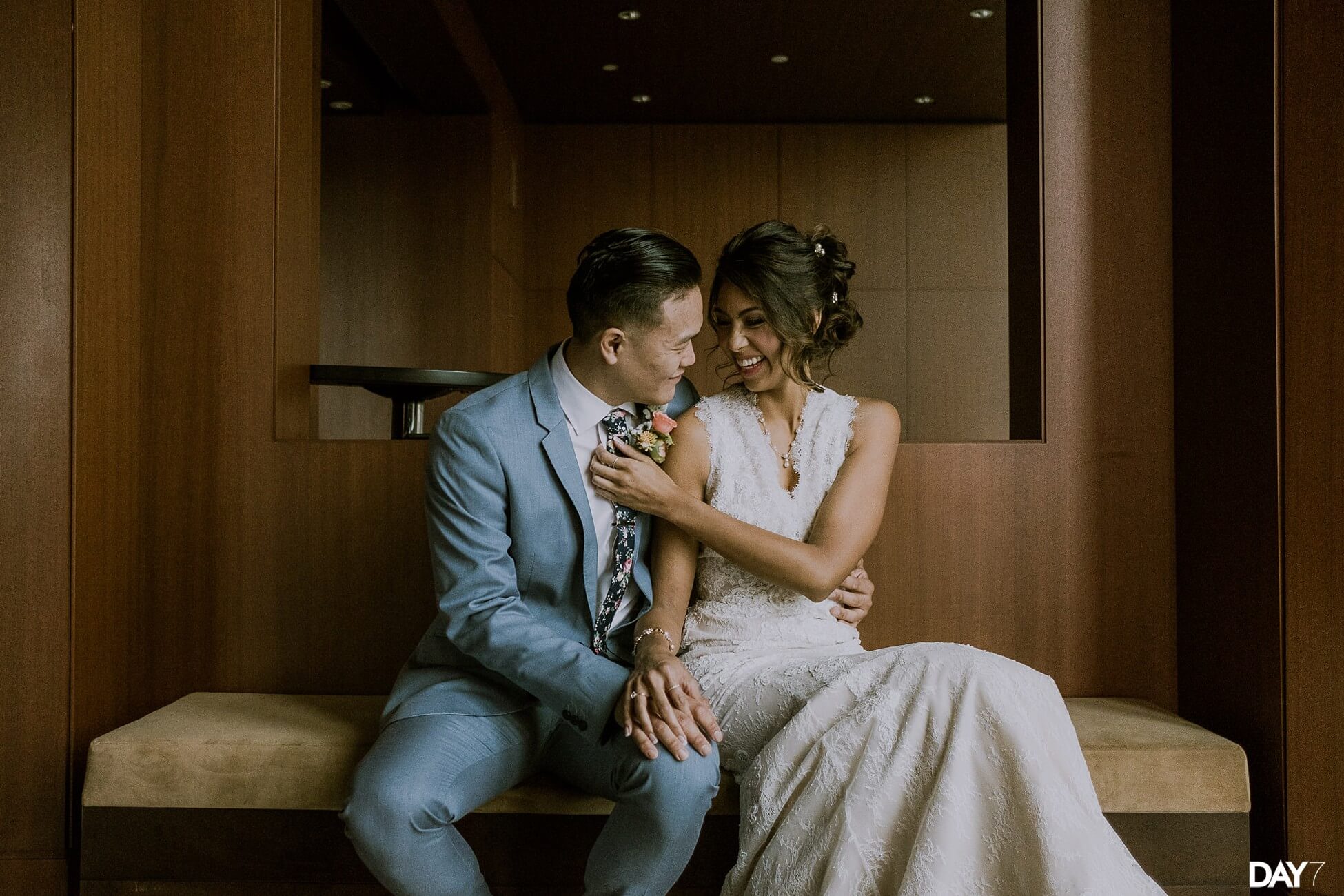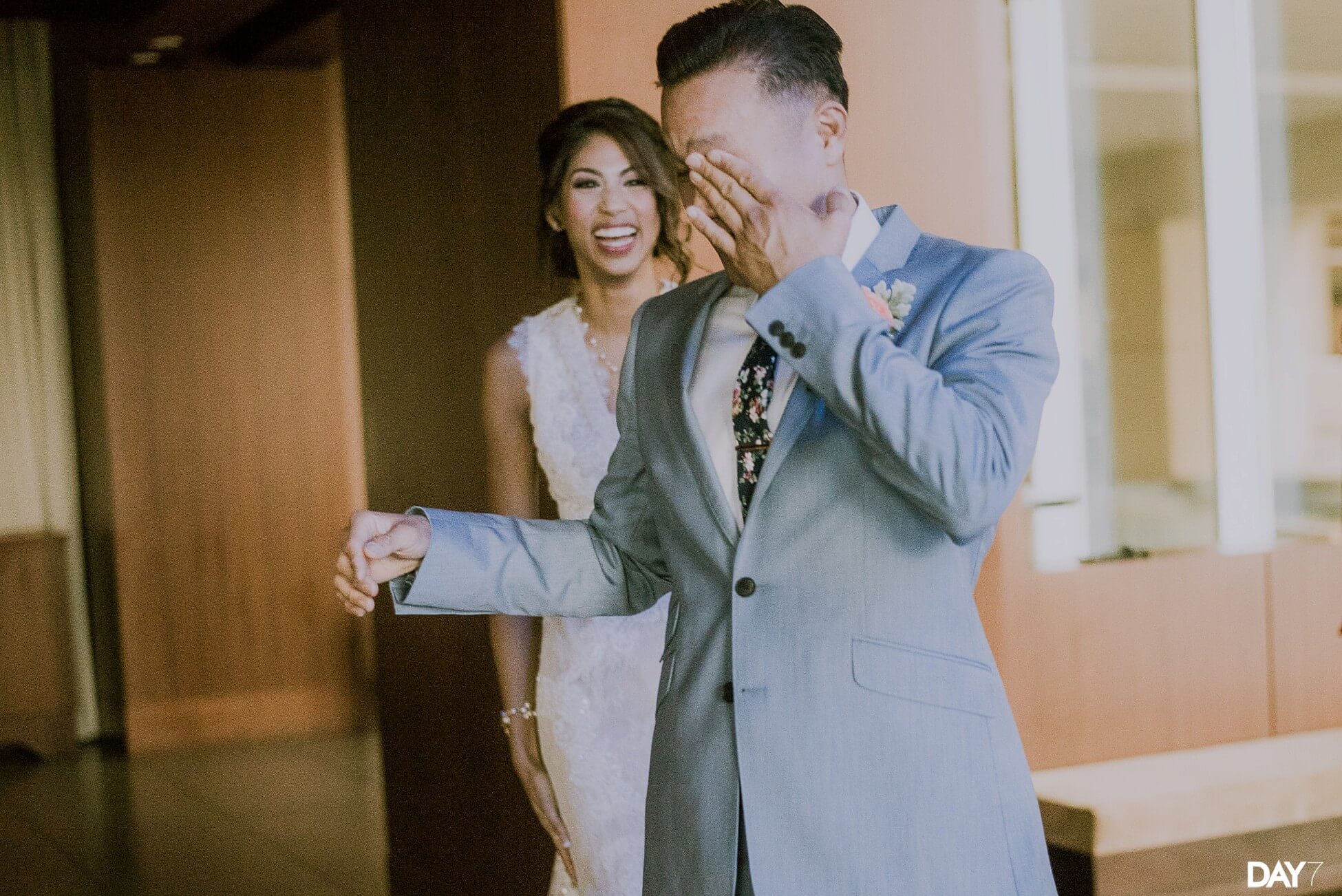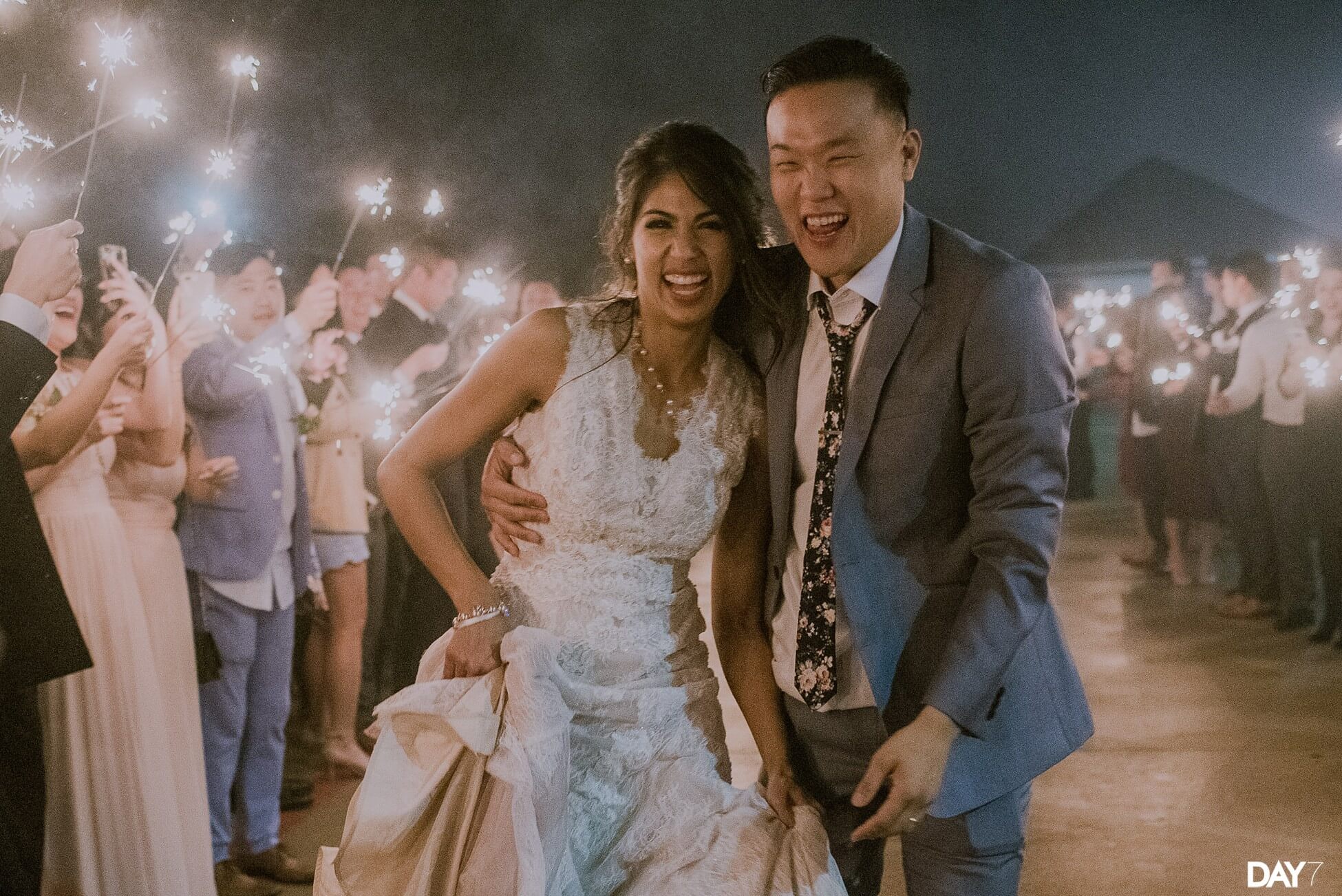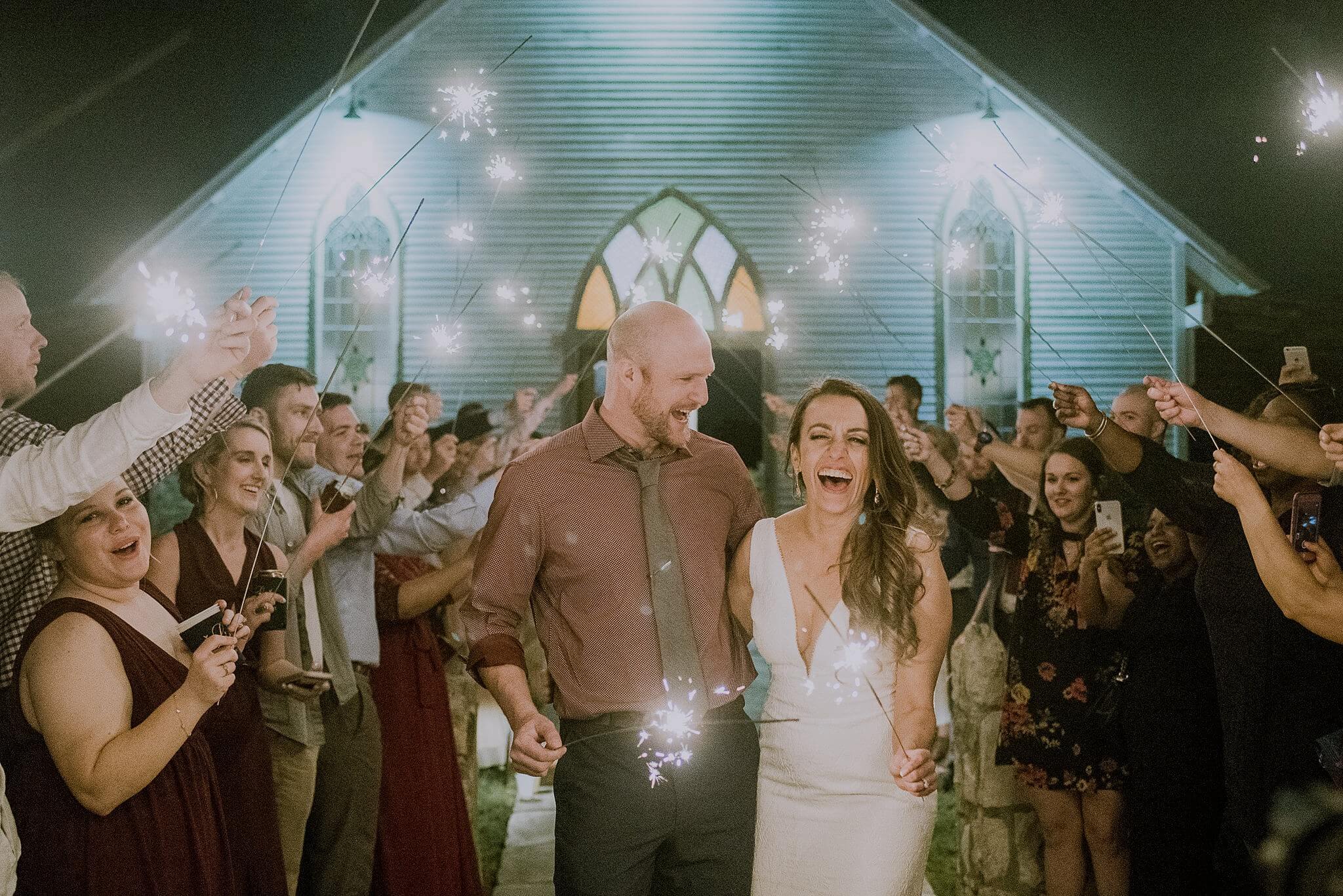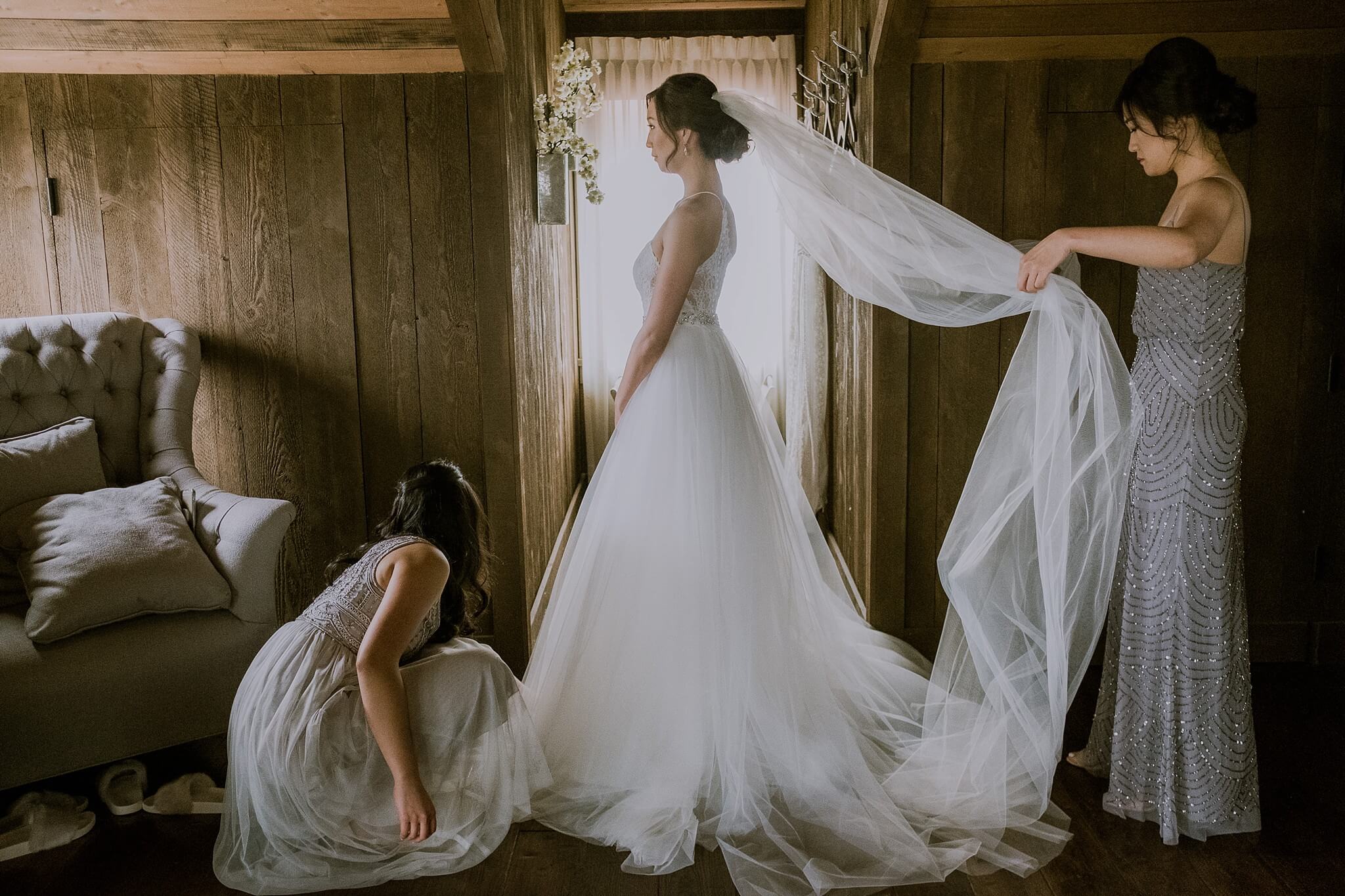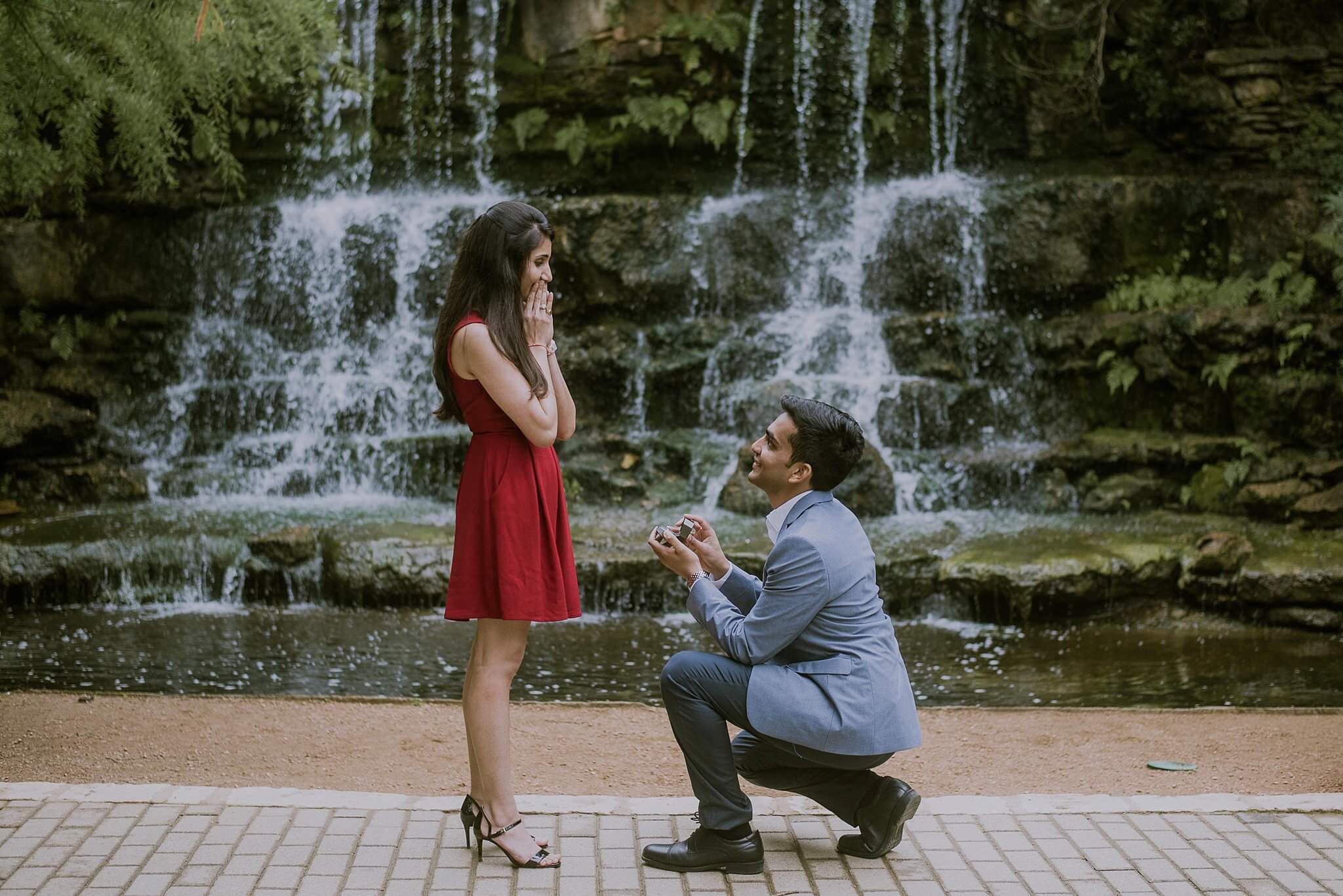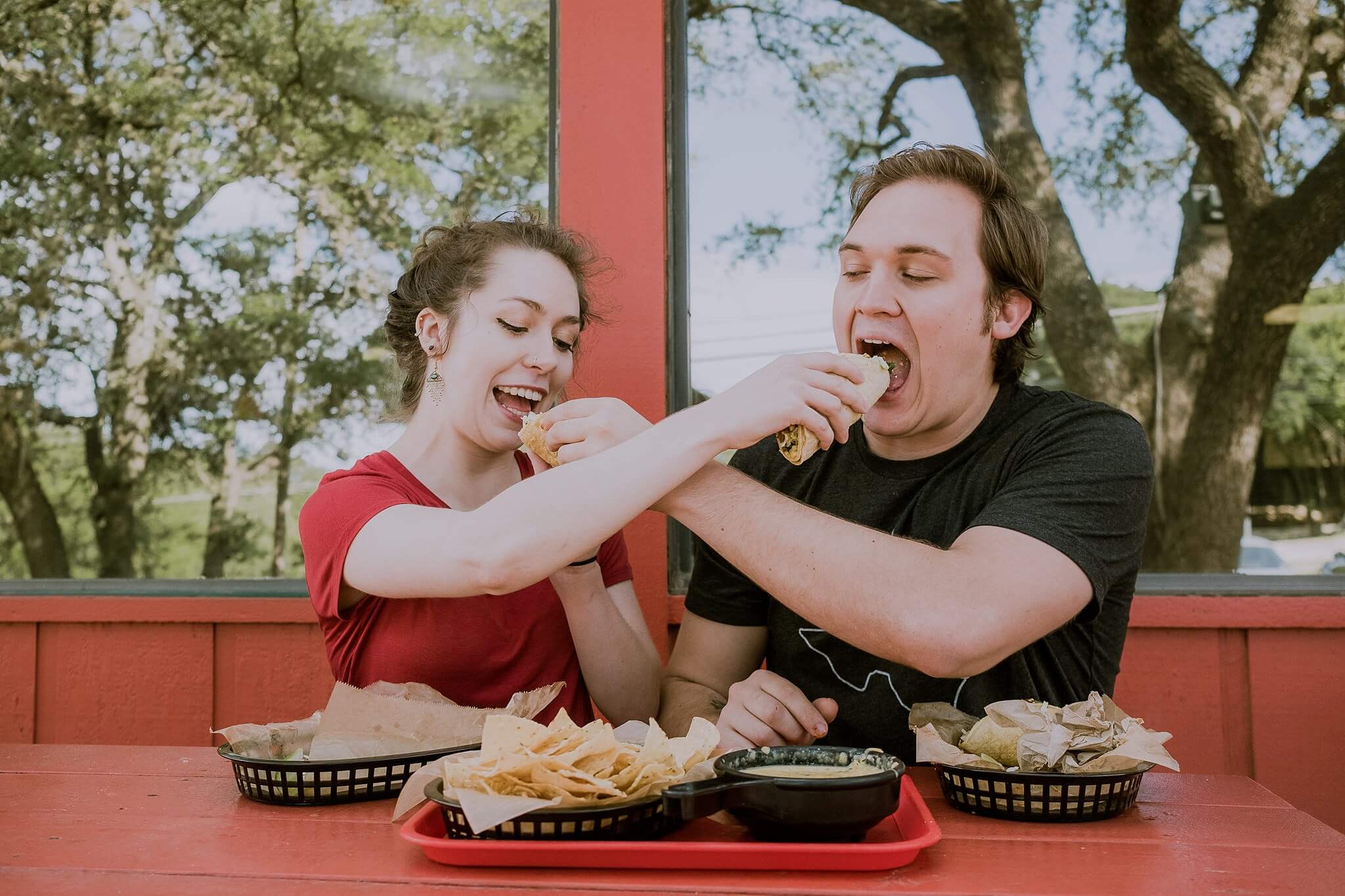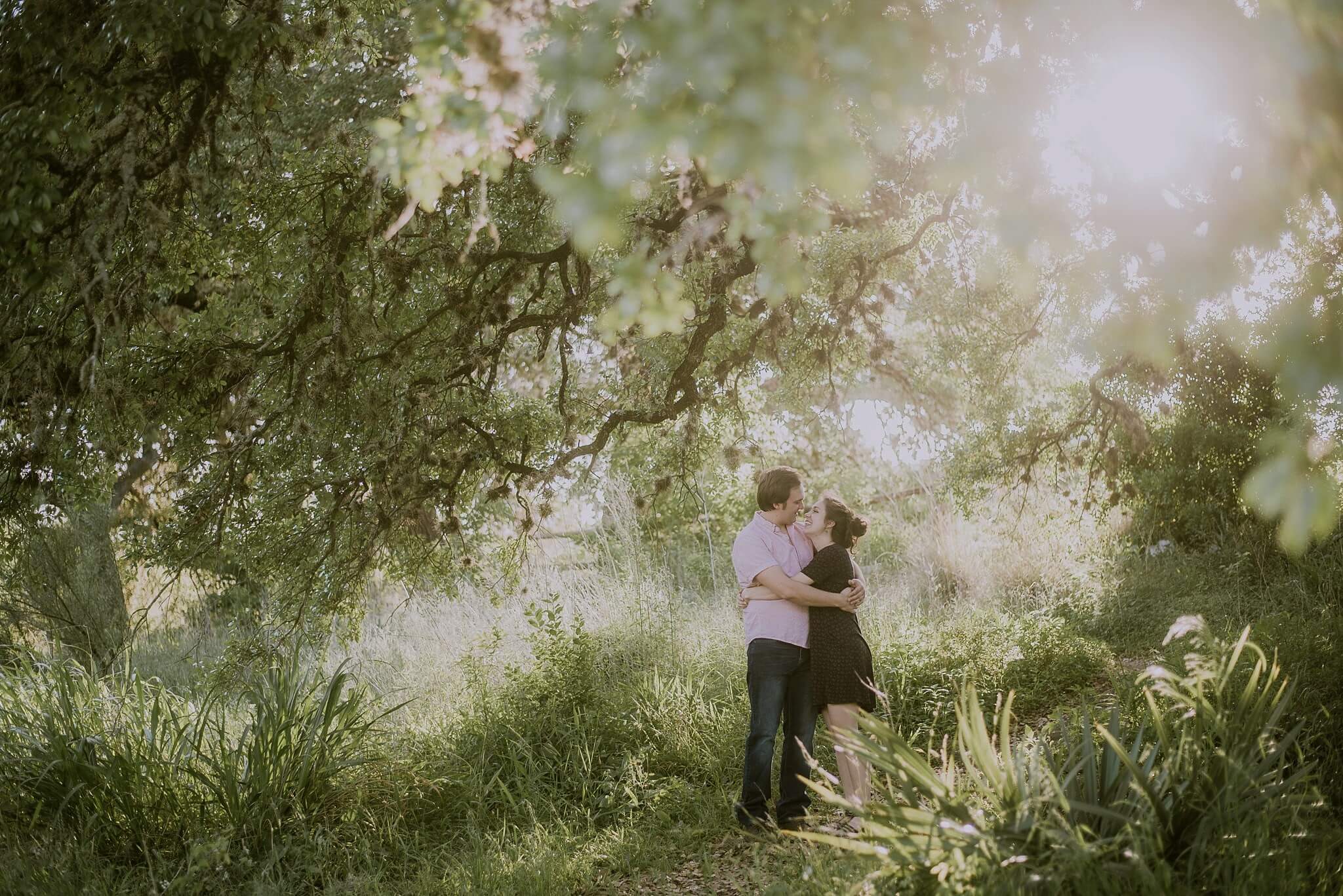 Ideal for: photojournalism, street photography, environmental portraits.
Not ideal for: close up portraits, wide-angle nature shots, photos where extreme sharpness is required at wide open.
Buy this lens if you are looking for the classic photojournalist focal length and want to capture real life without any distortion. 
3. For the portrait photographer – Fujifilm XF 35mm F2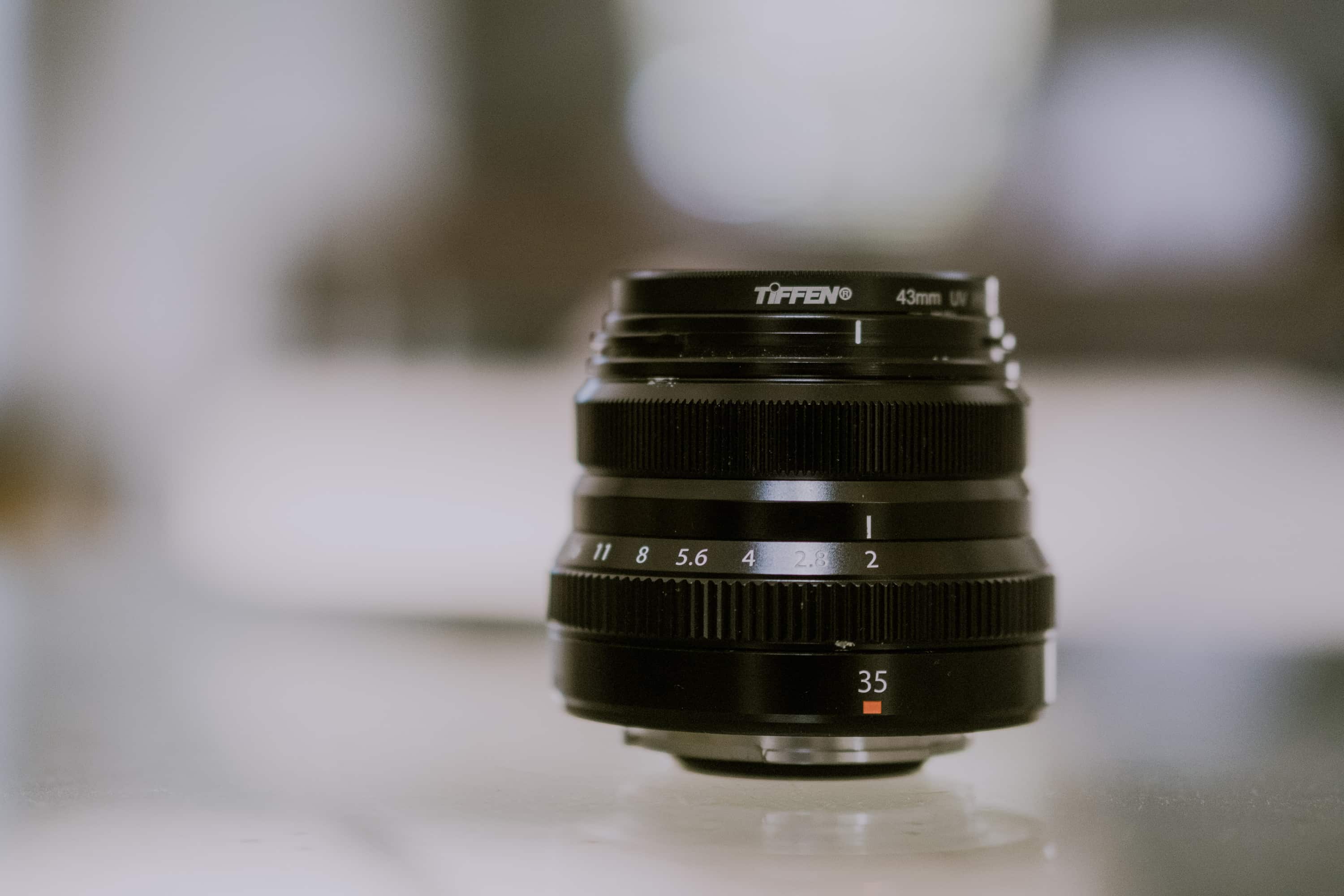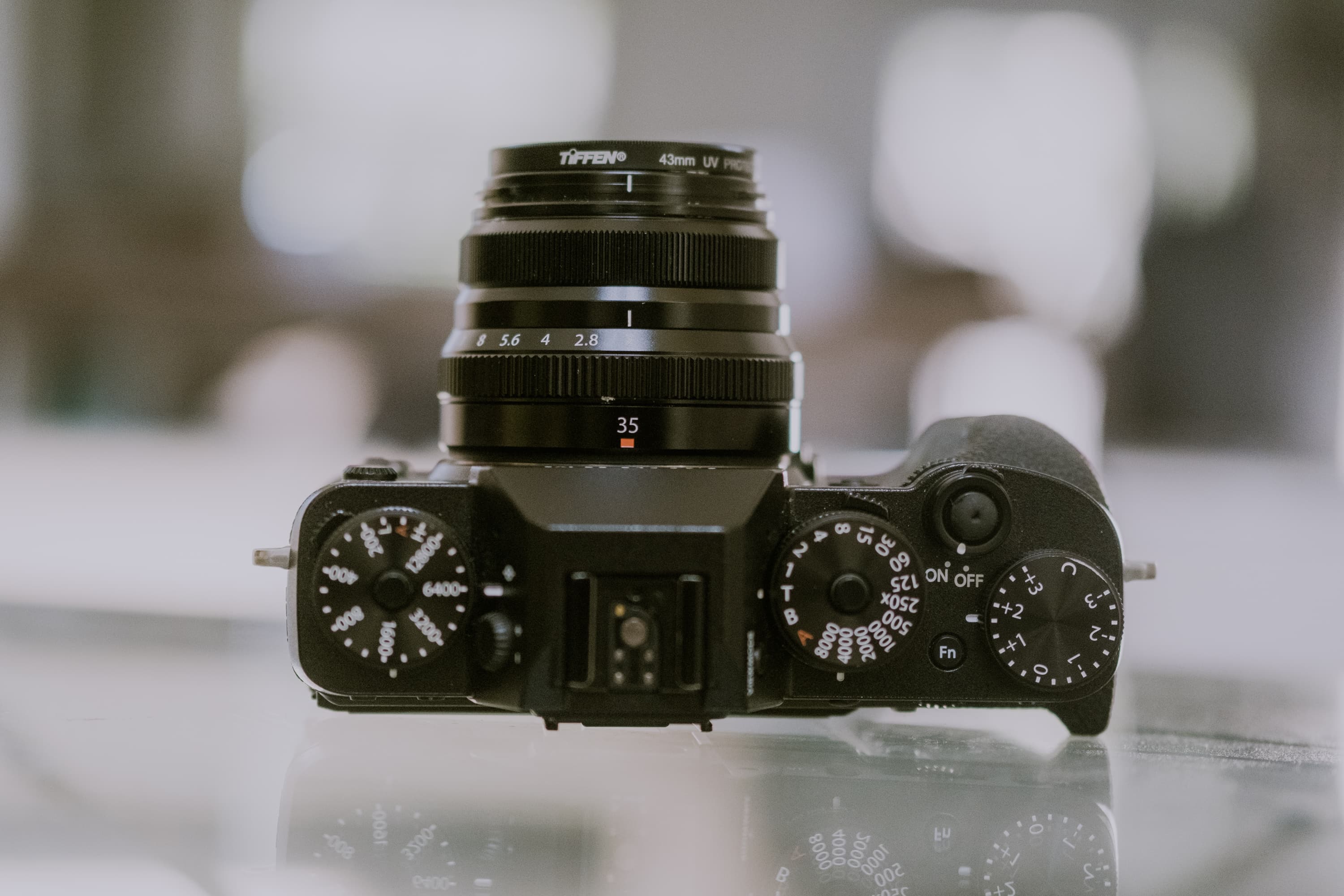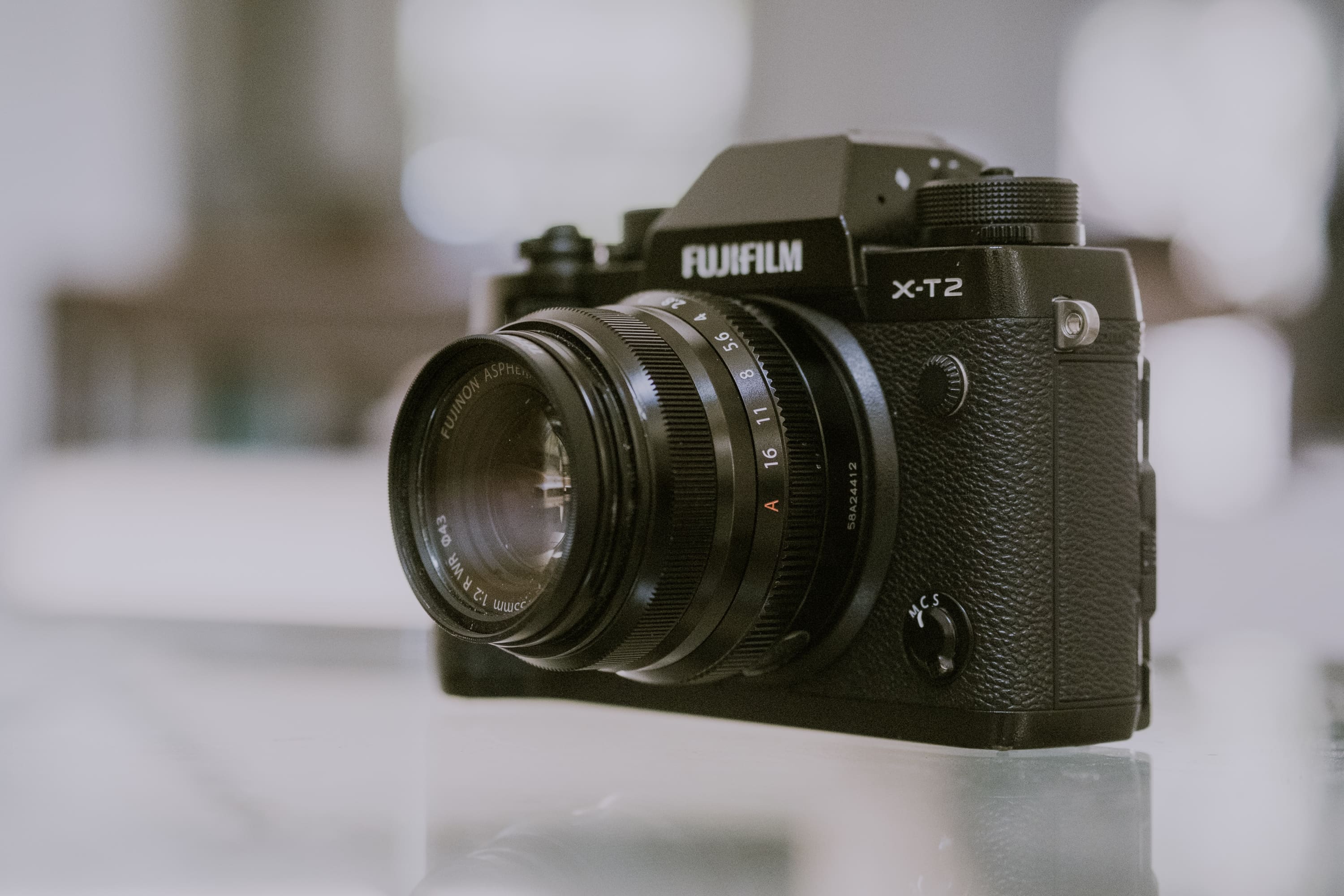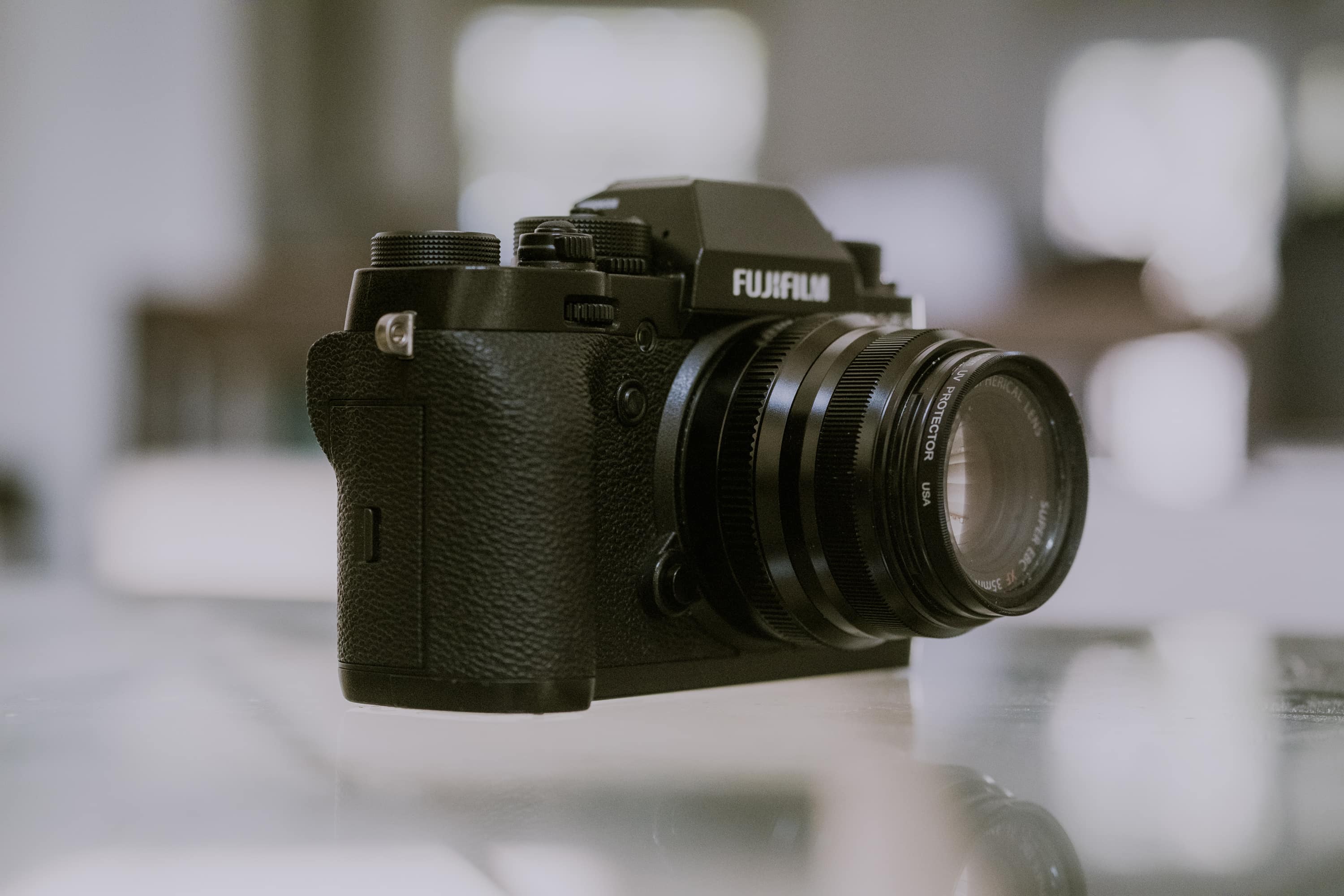 The 35mm (the 50mm equivalent) or what used to be the nifty fifty on my DSLR, is my go-to for portraits. This focal length is great for getting that creamy bokeh and separation from the background. You can get close up for portraits, but still be far enough away that you don't have to creep out your subject.
This lens used to be on my camera for 100% of my portraits, but I may have found a replacement…
Sample photos from the Fujifilm XF 35mm F2
/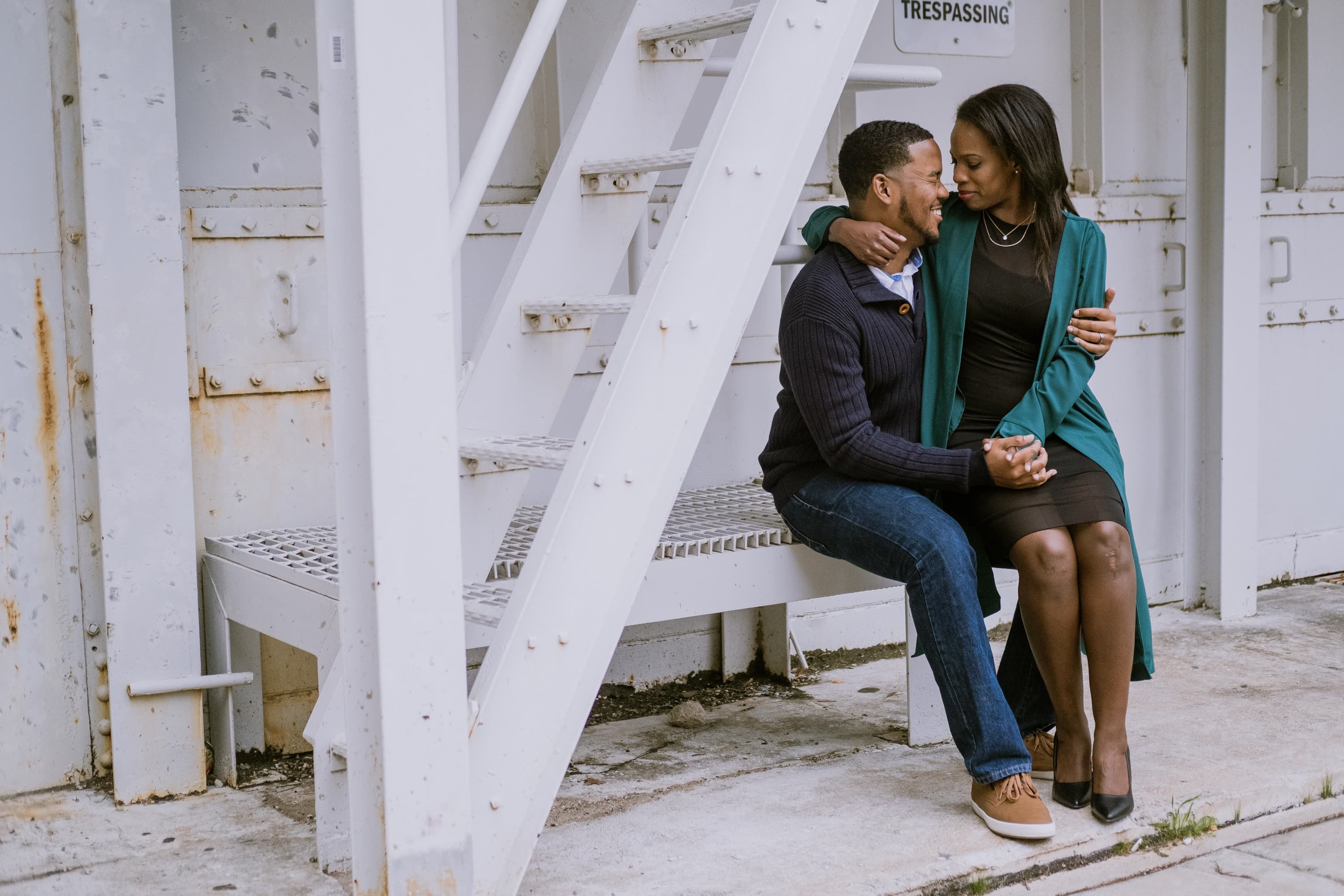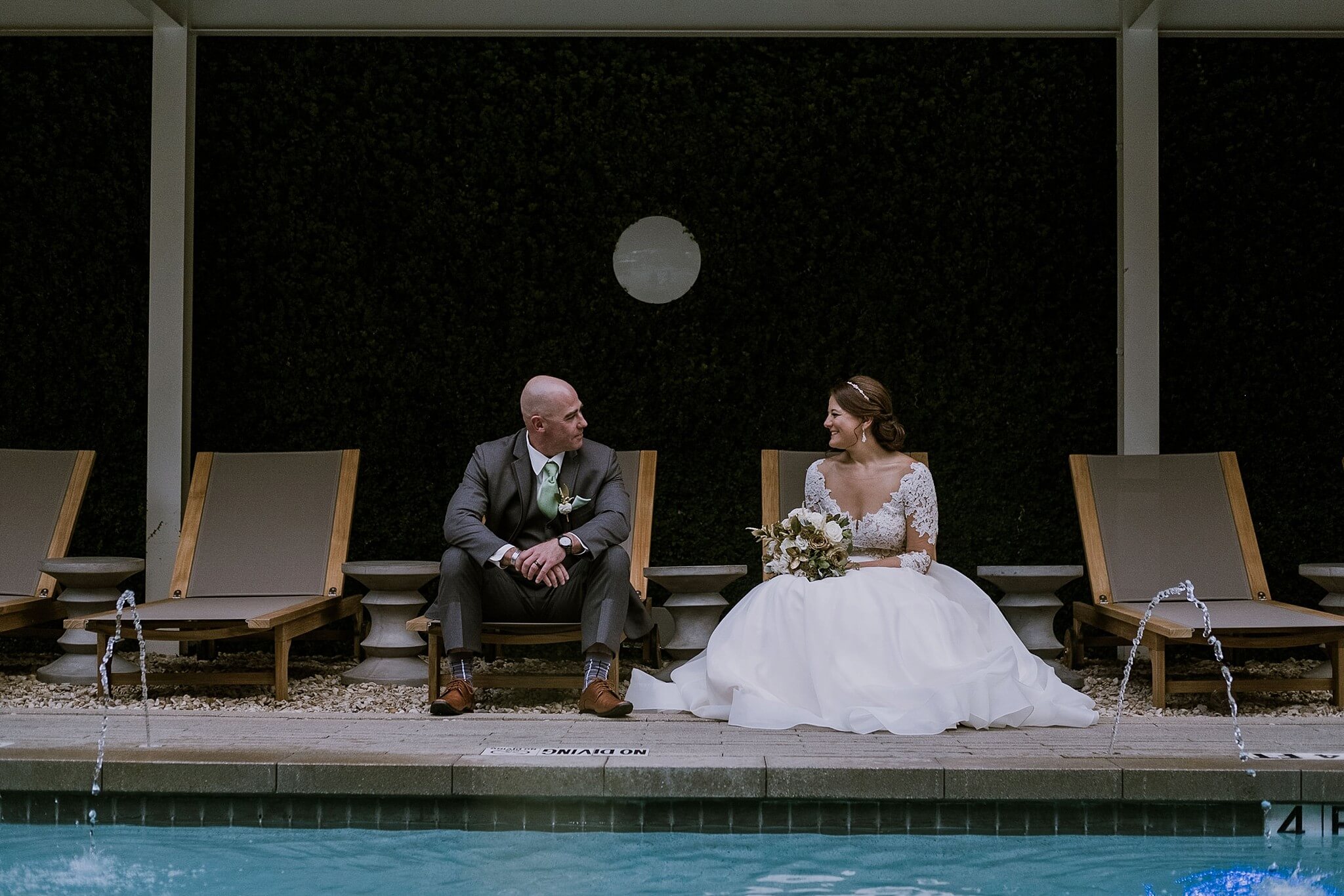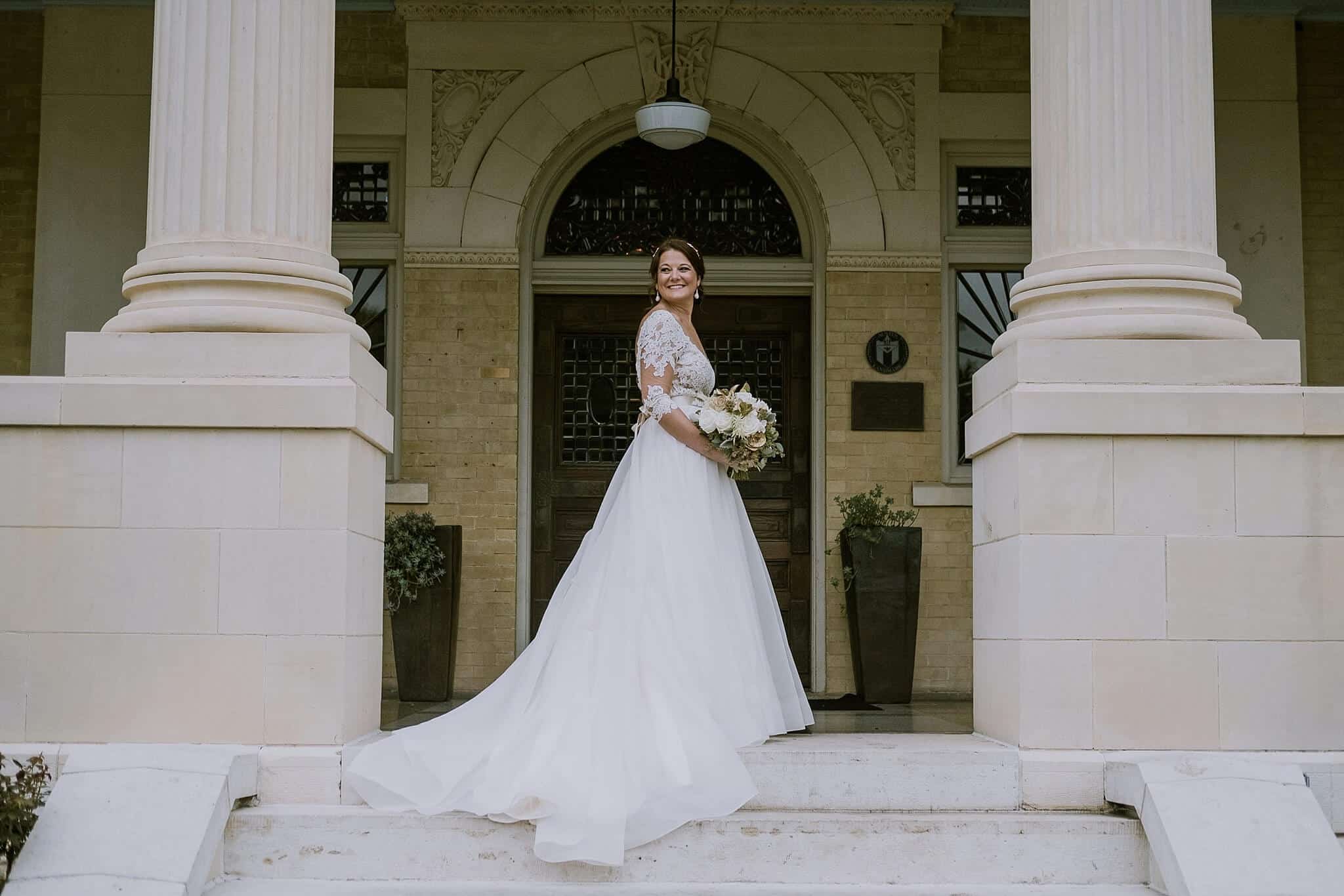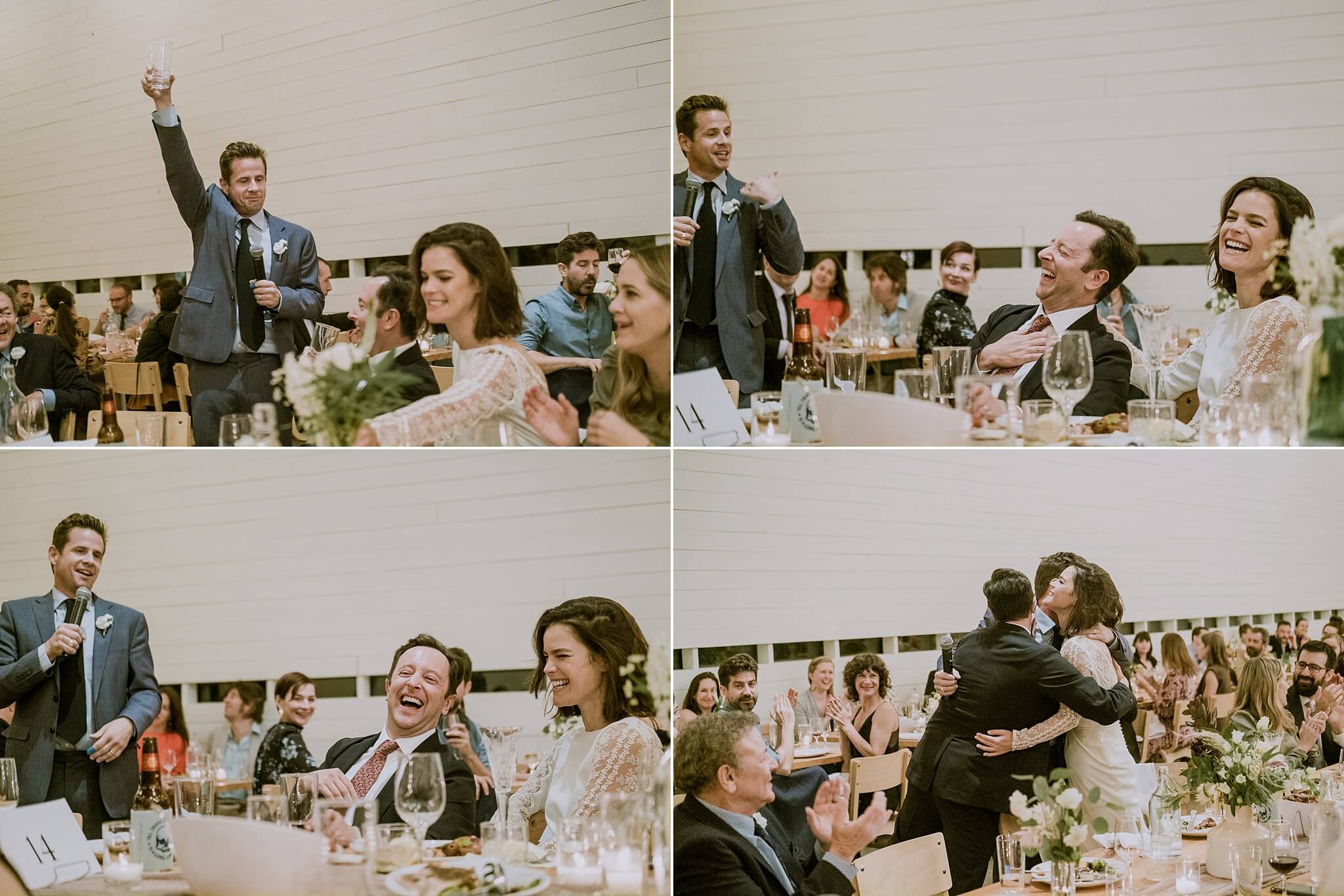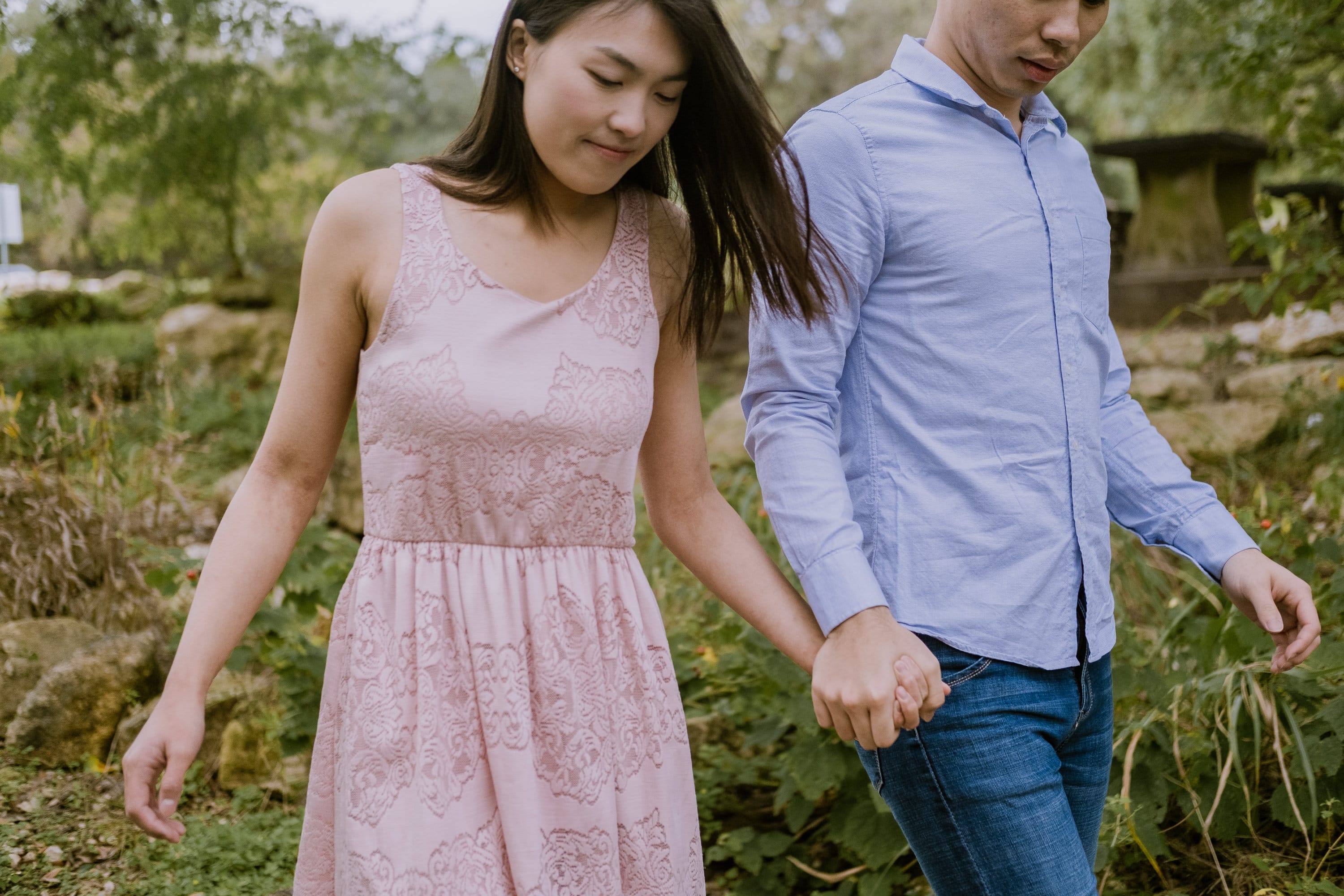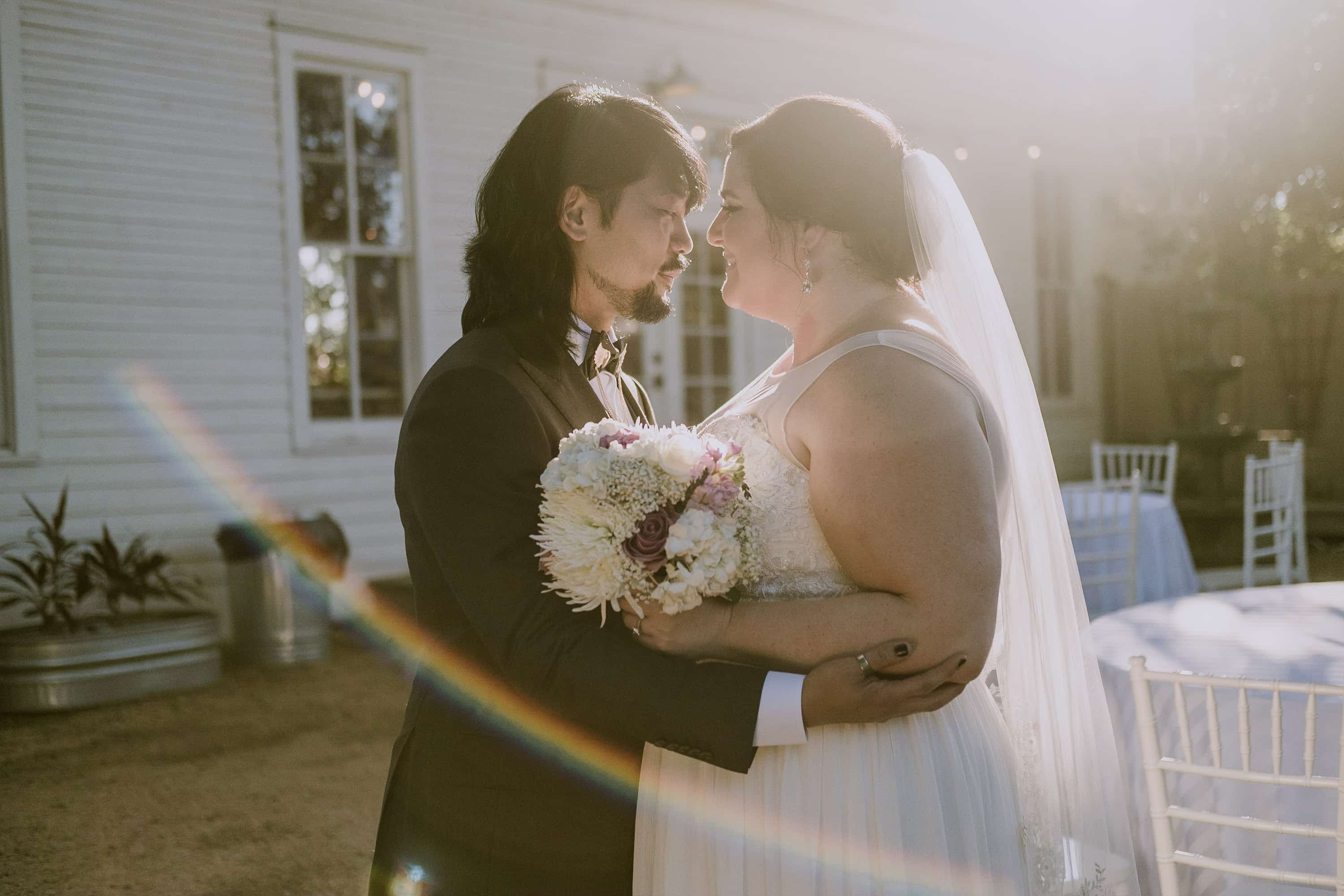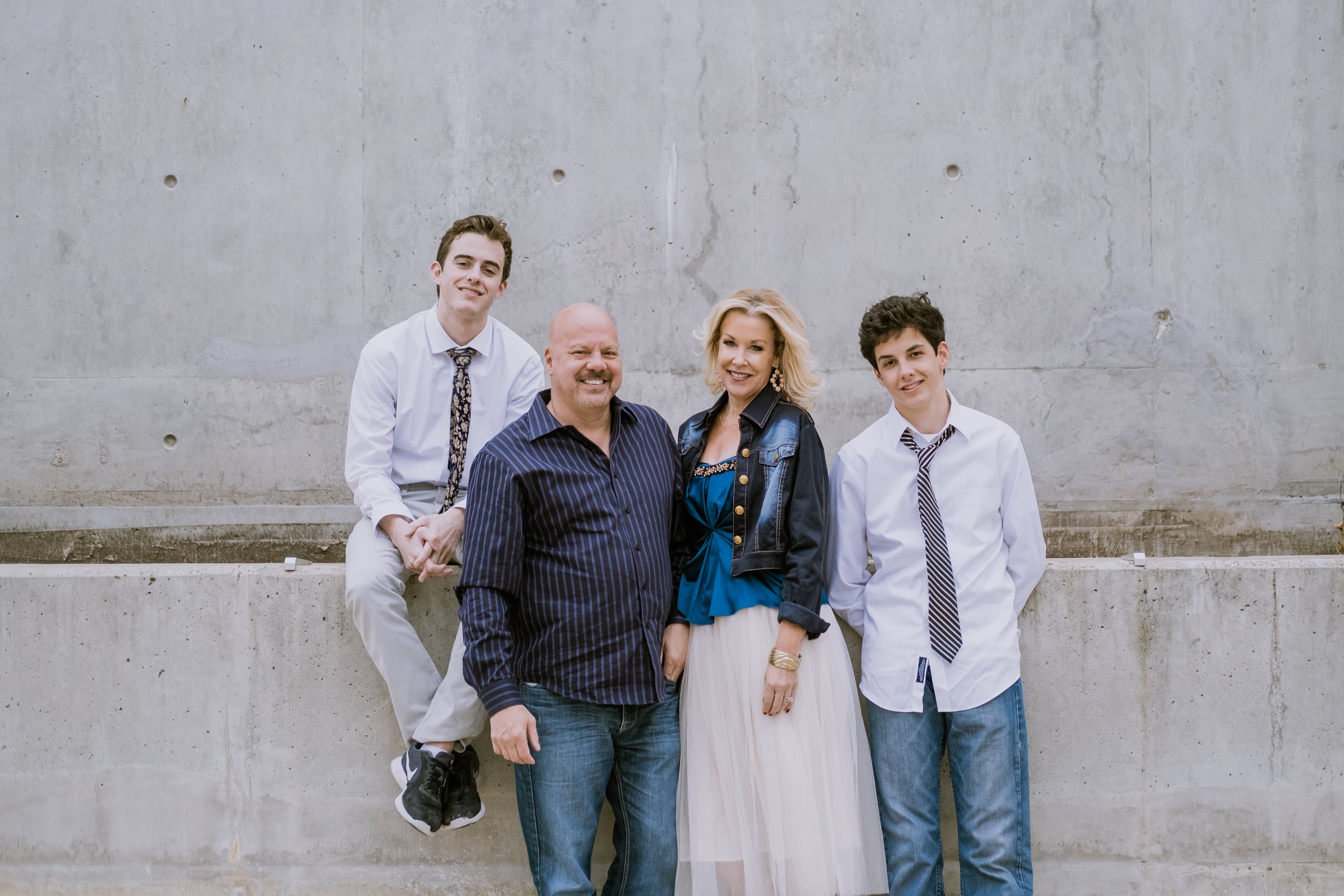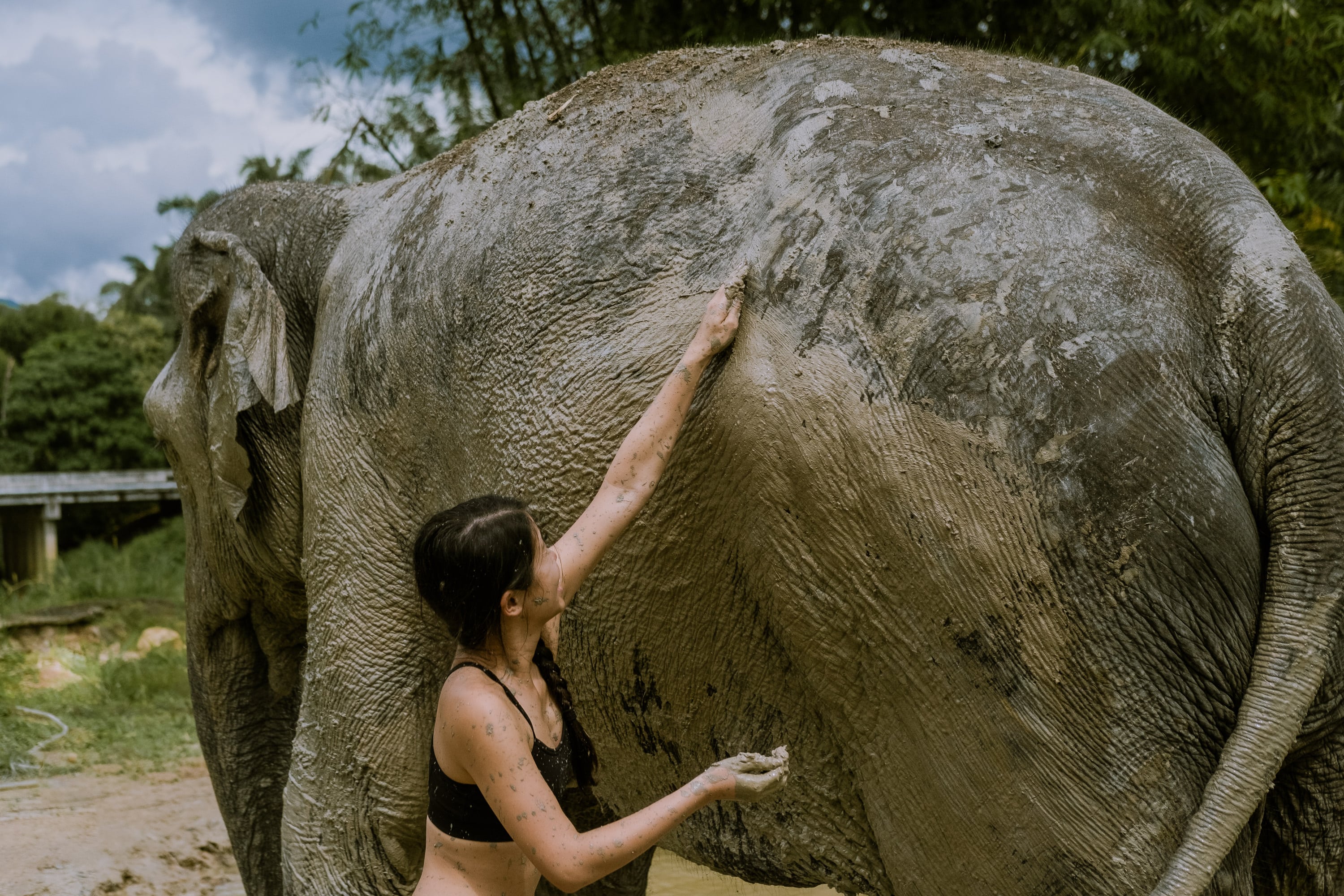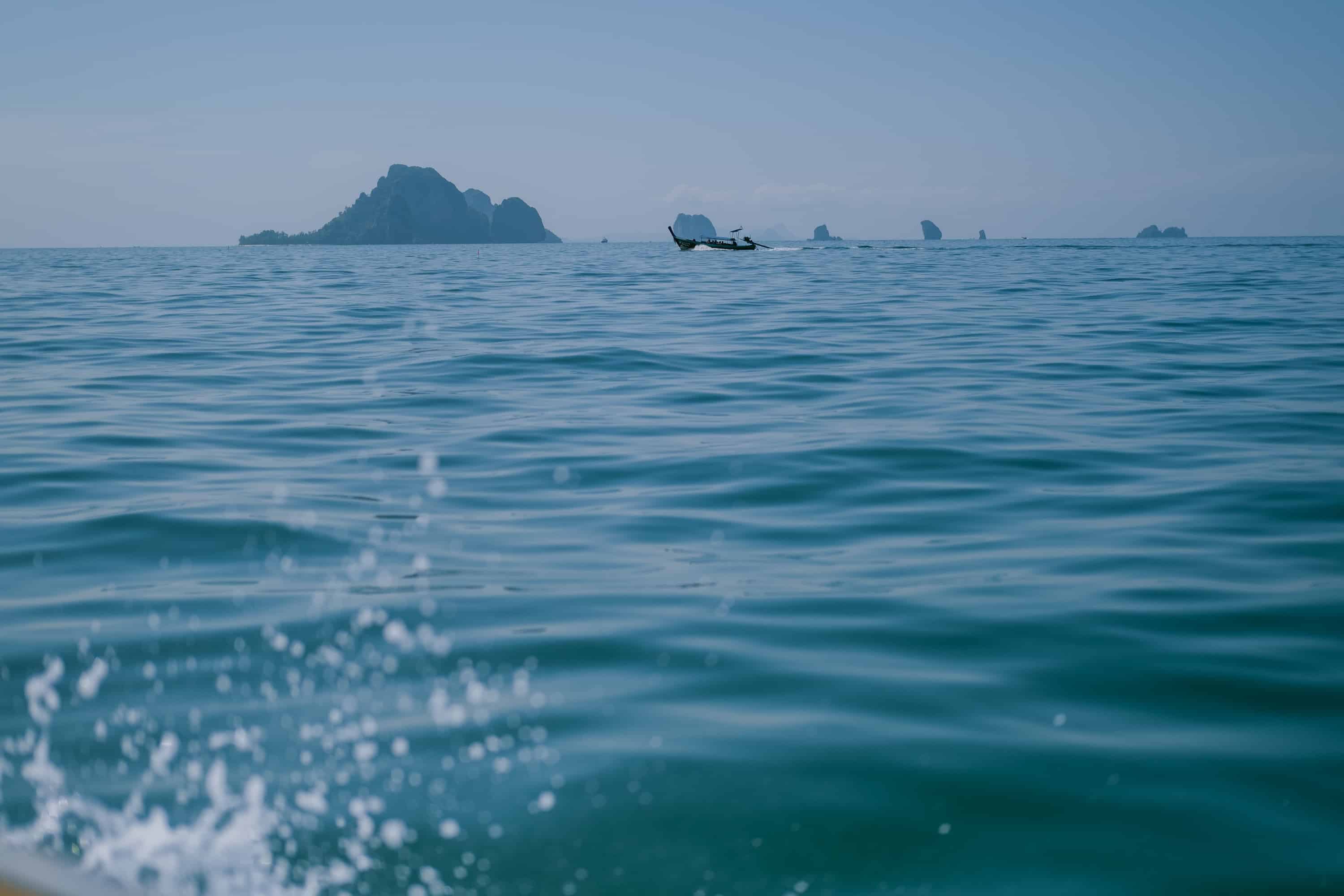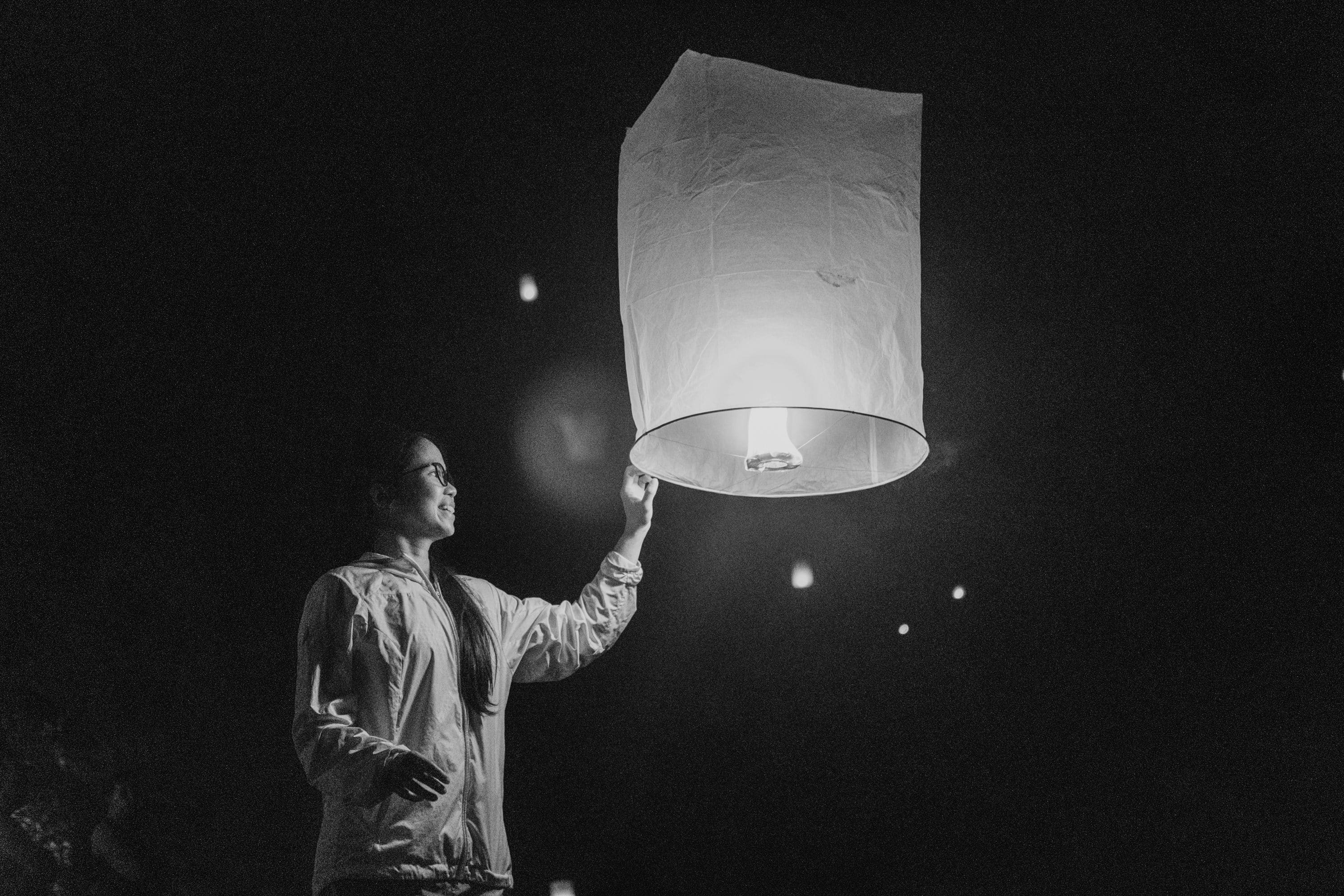 Ideal for: portrait photography, creamy bokeh, or anything requiring separation from background.
Not ideal for: landscapes, anything wide
Buy this lens if you want to take portraits with creamy bokeh, but also want to be wide enough to compose the background into your shots.
4. Also for the portrait photographer – Fujifilm XF 50mm F2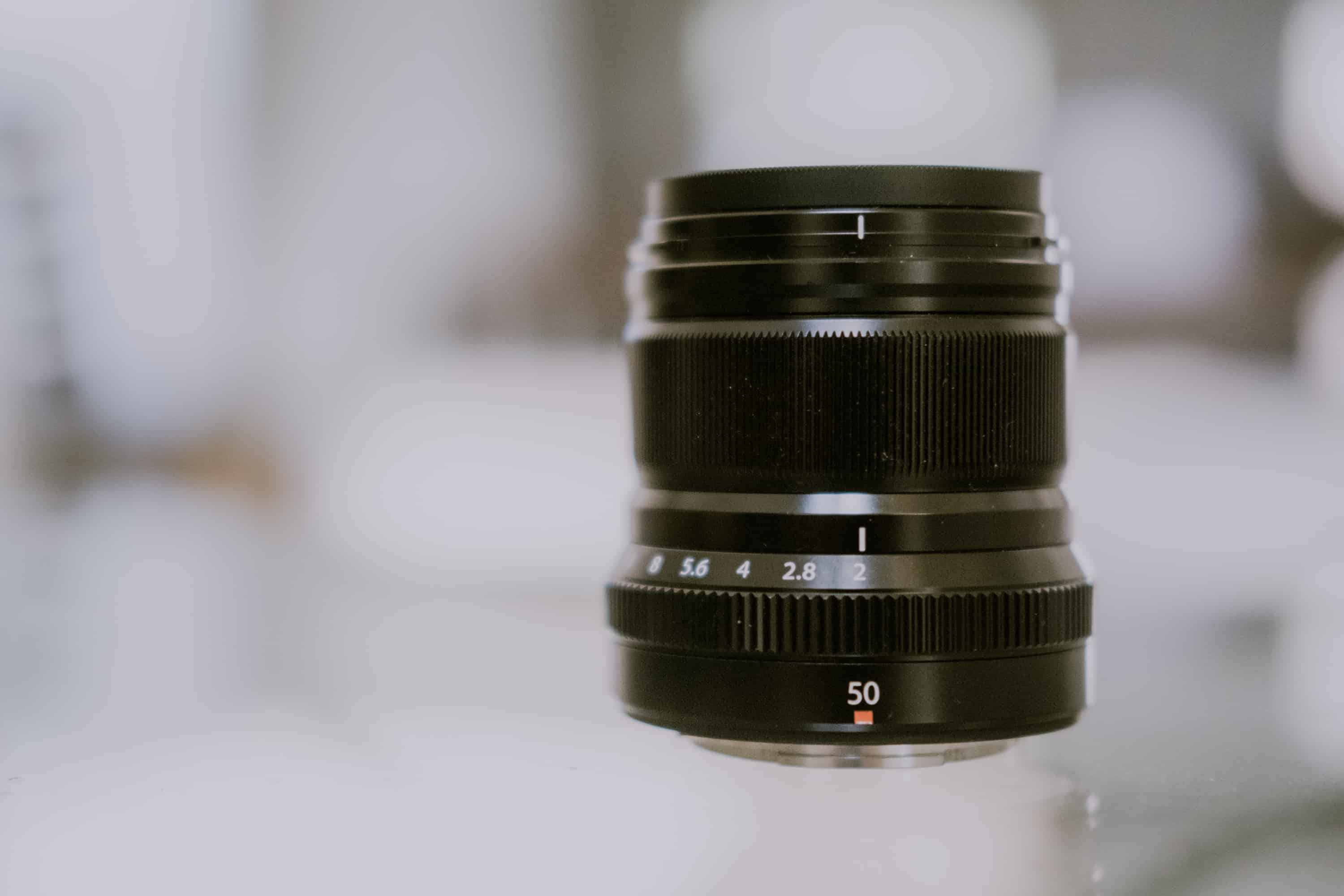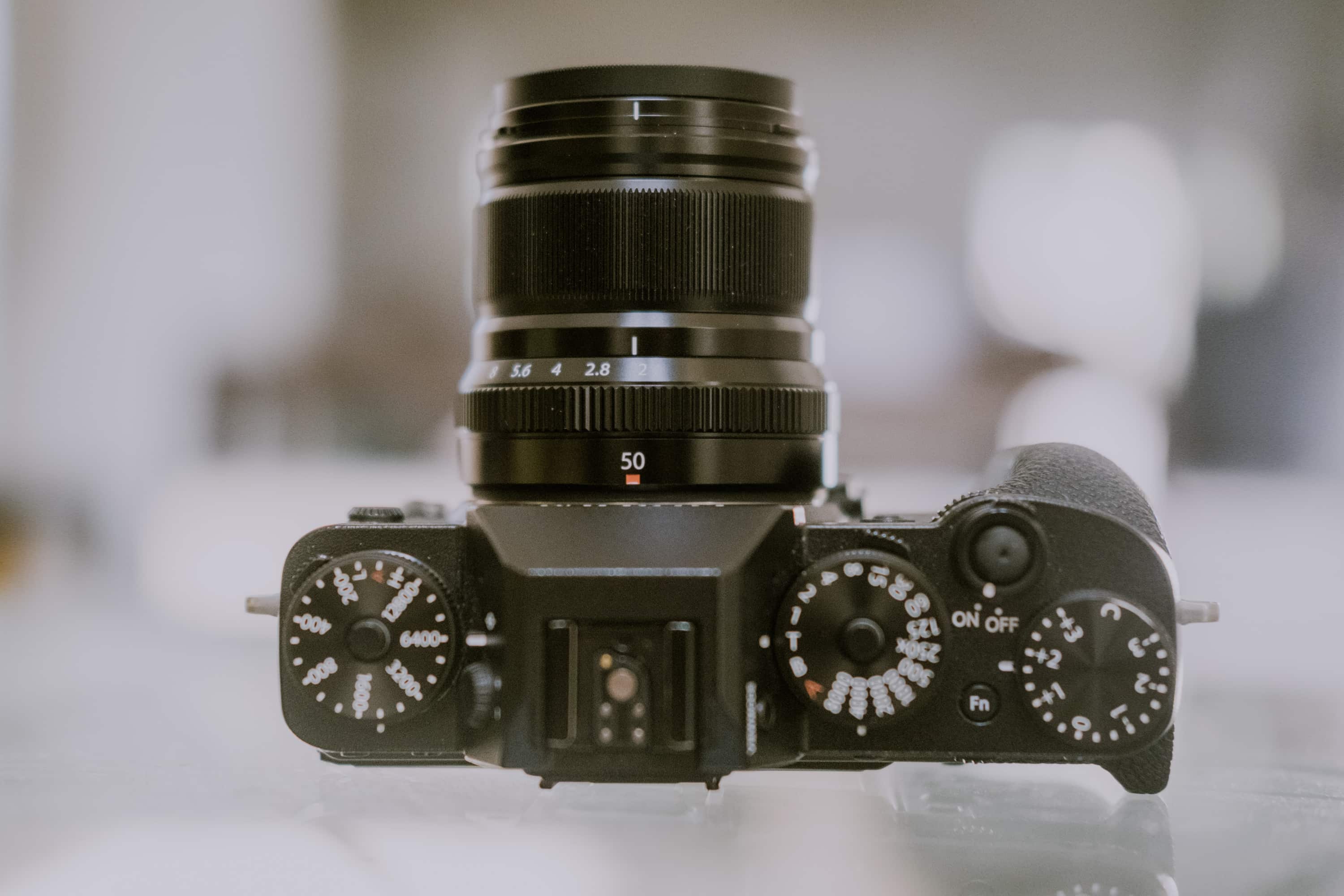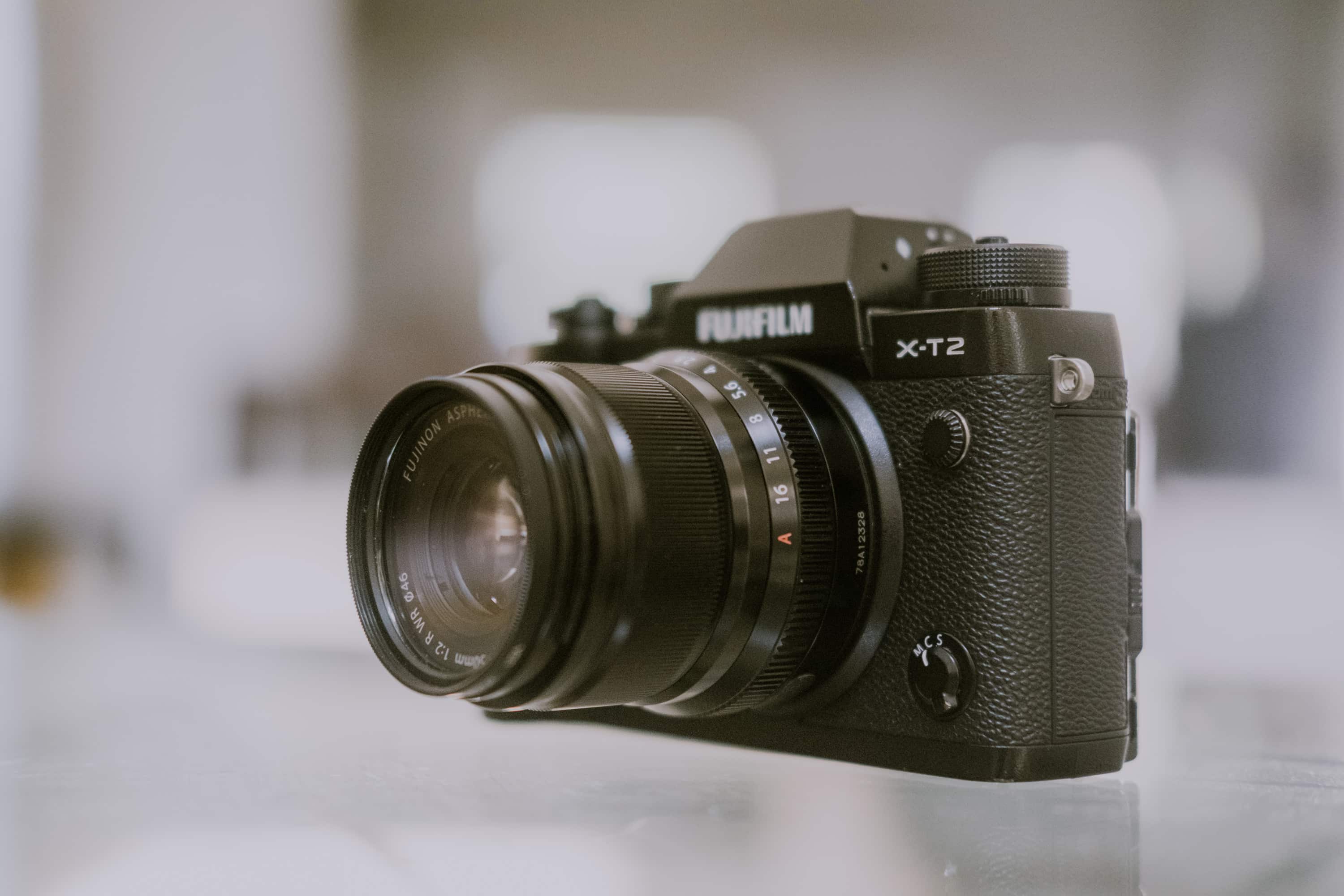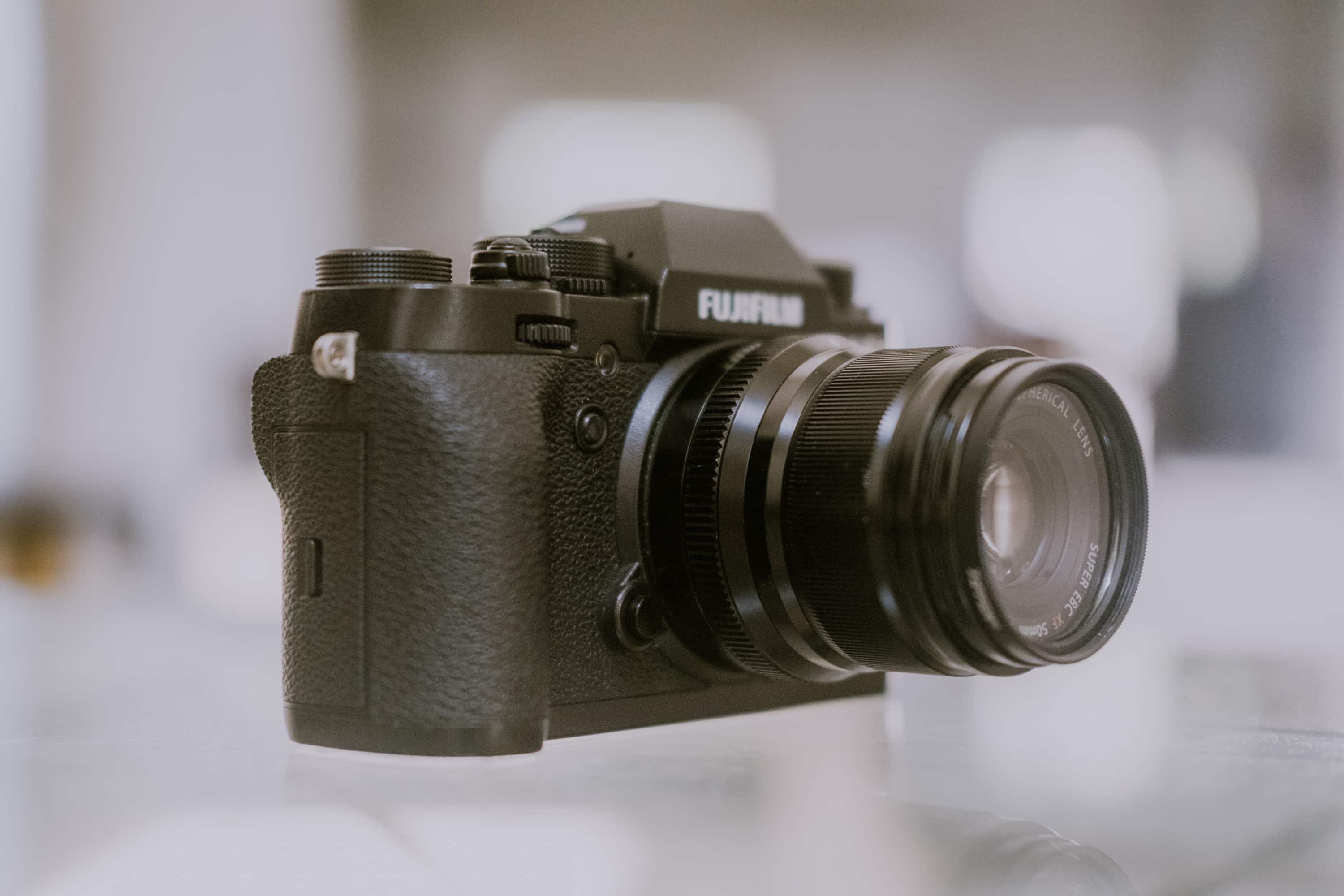 This is equivalent of 75mm (ish), and it is now my ideal portrait lens length. It took some getting used to since it's weirdly in the middle of 50mm and 85mm, but I've grown to love it. I use this for most of my portraits when I have enough space, but when space is tight I'll put on the 35mm.
This is as close to a telephoto lens I currently have. I ascribe to the philosophy of zooming with my feet as much as I can. This approach prevents me from being lazy and just shooting from comfortable distances. With my feet + this lens, I can get pretty tight shots at even the most sensitive moments like a wedding ceremony. 
Sample photos from the Fujifilm XF 50mm F2
/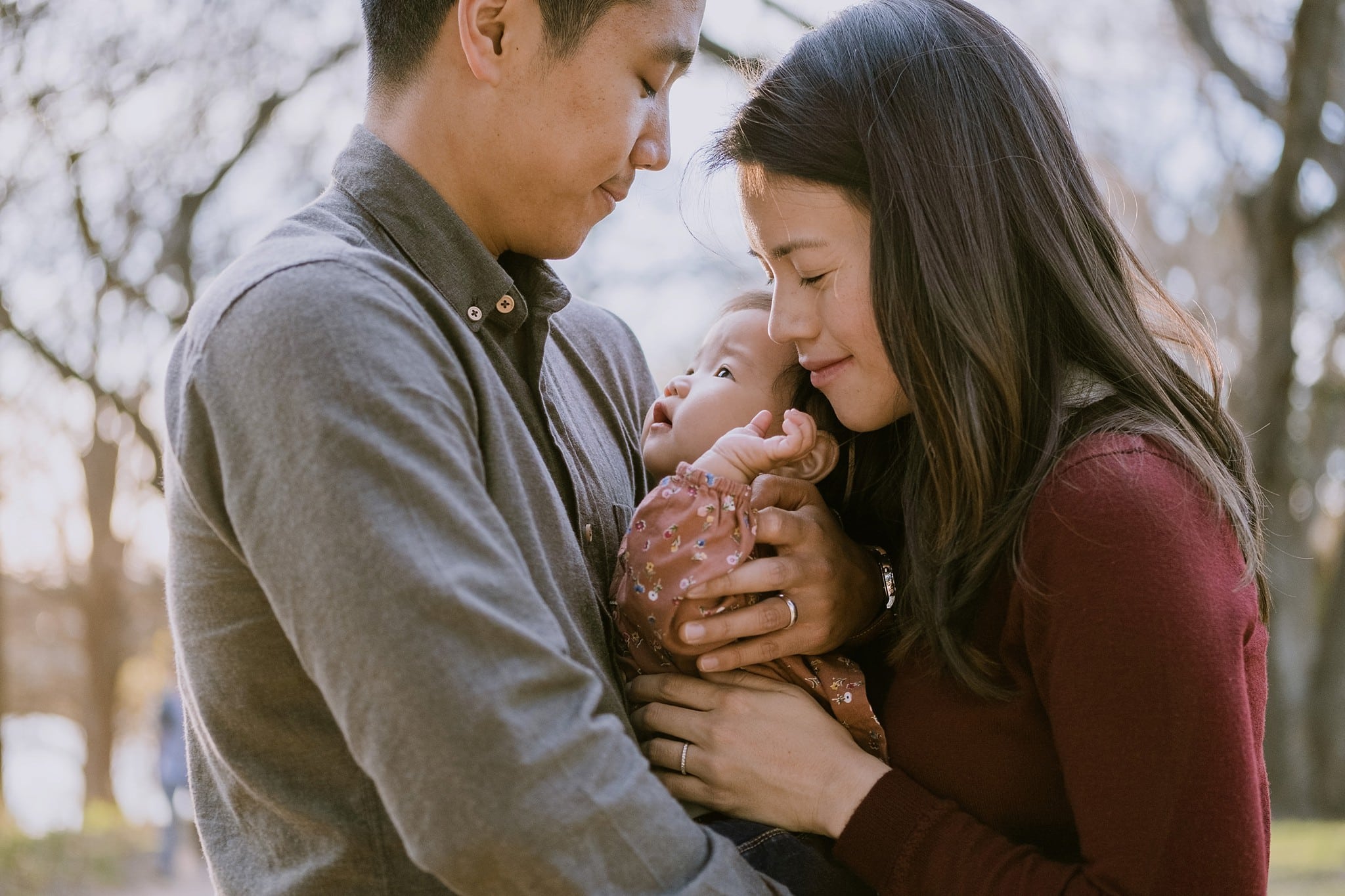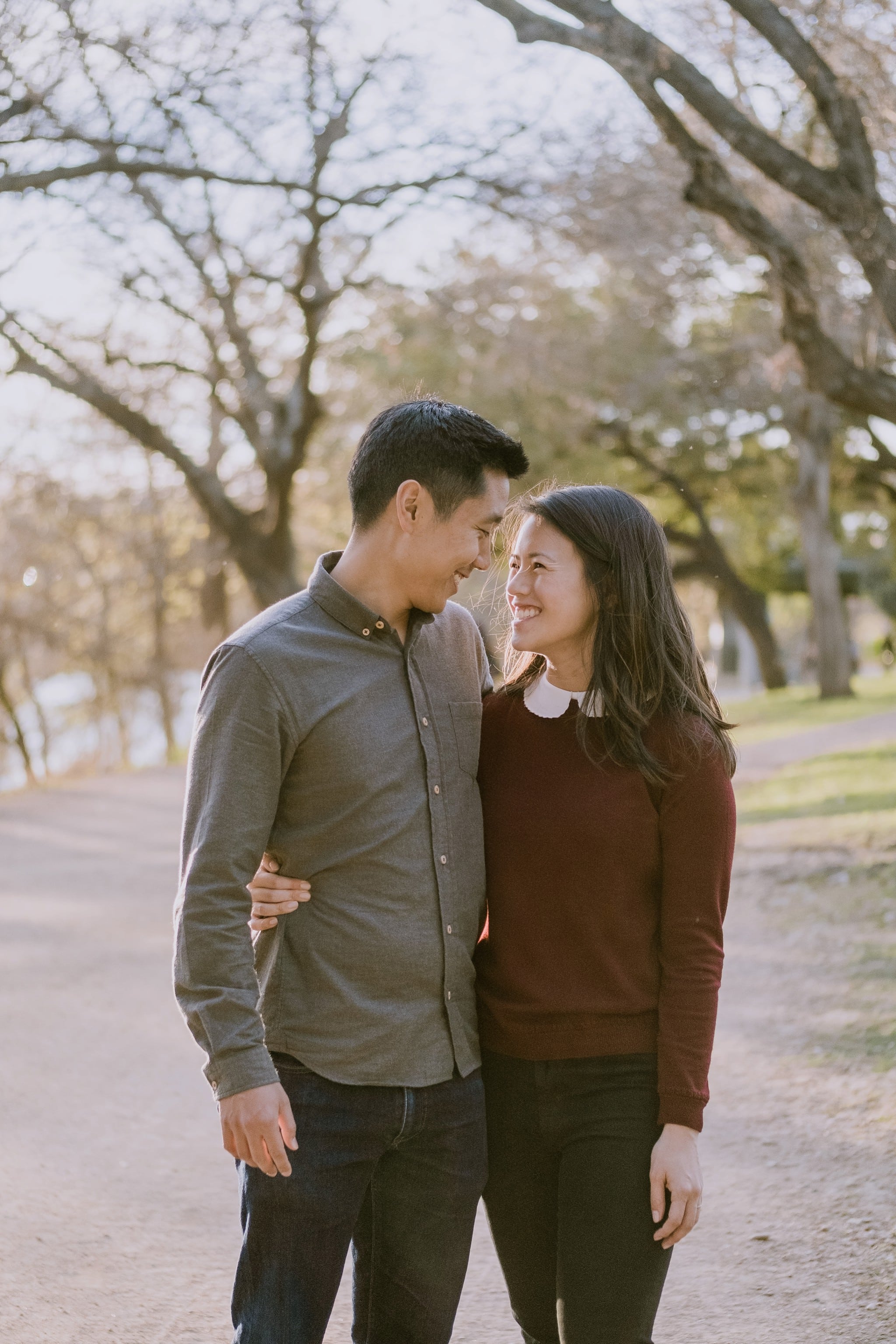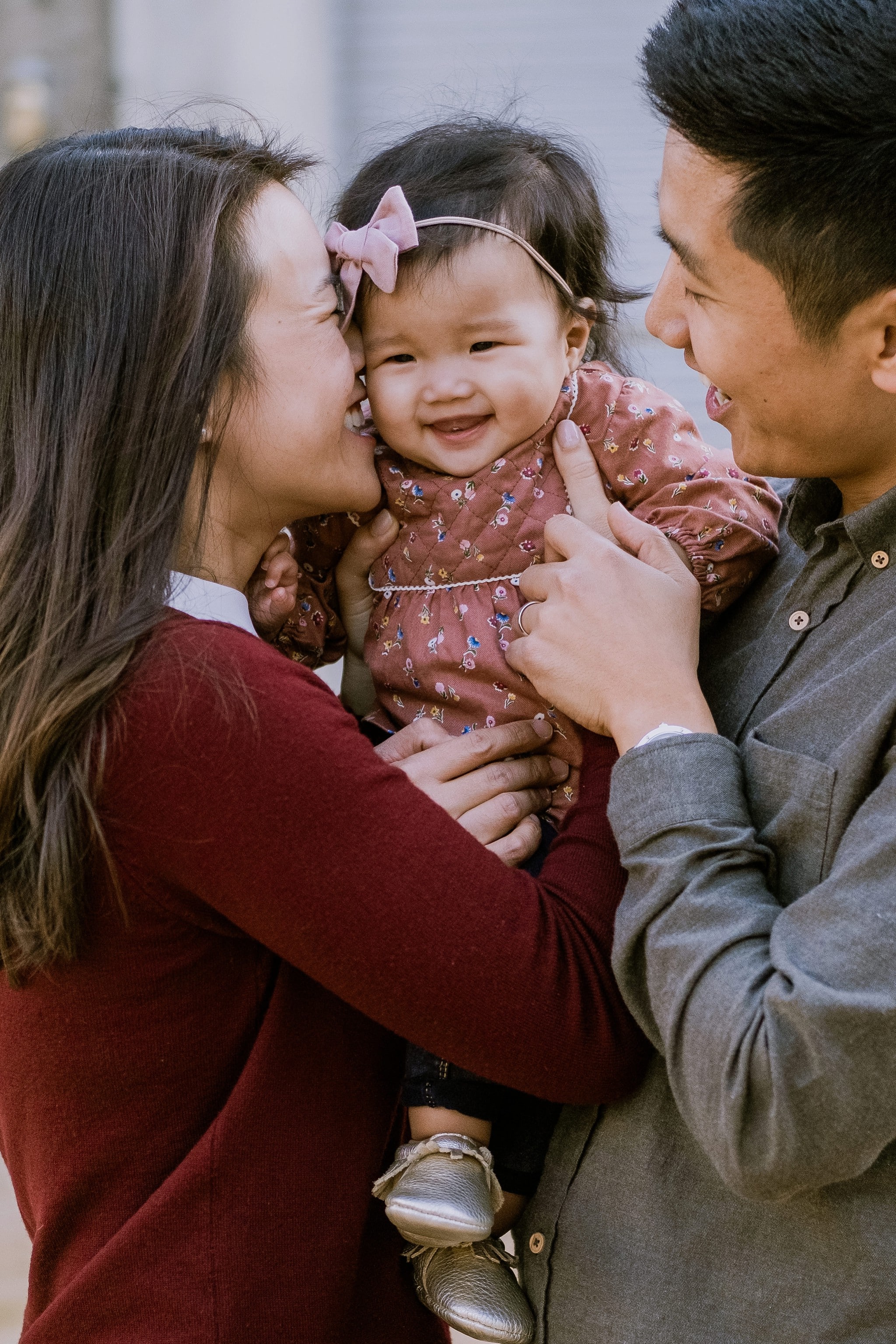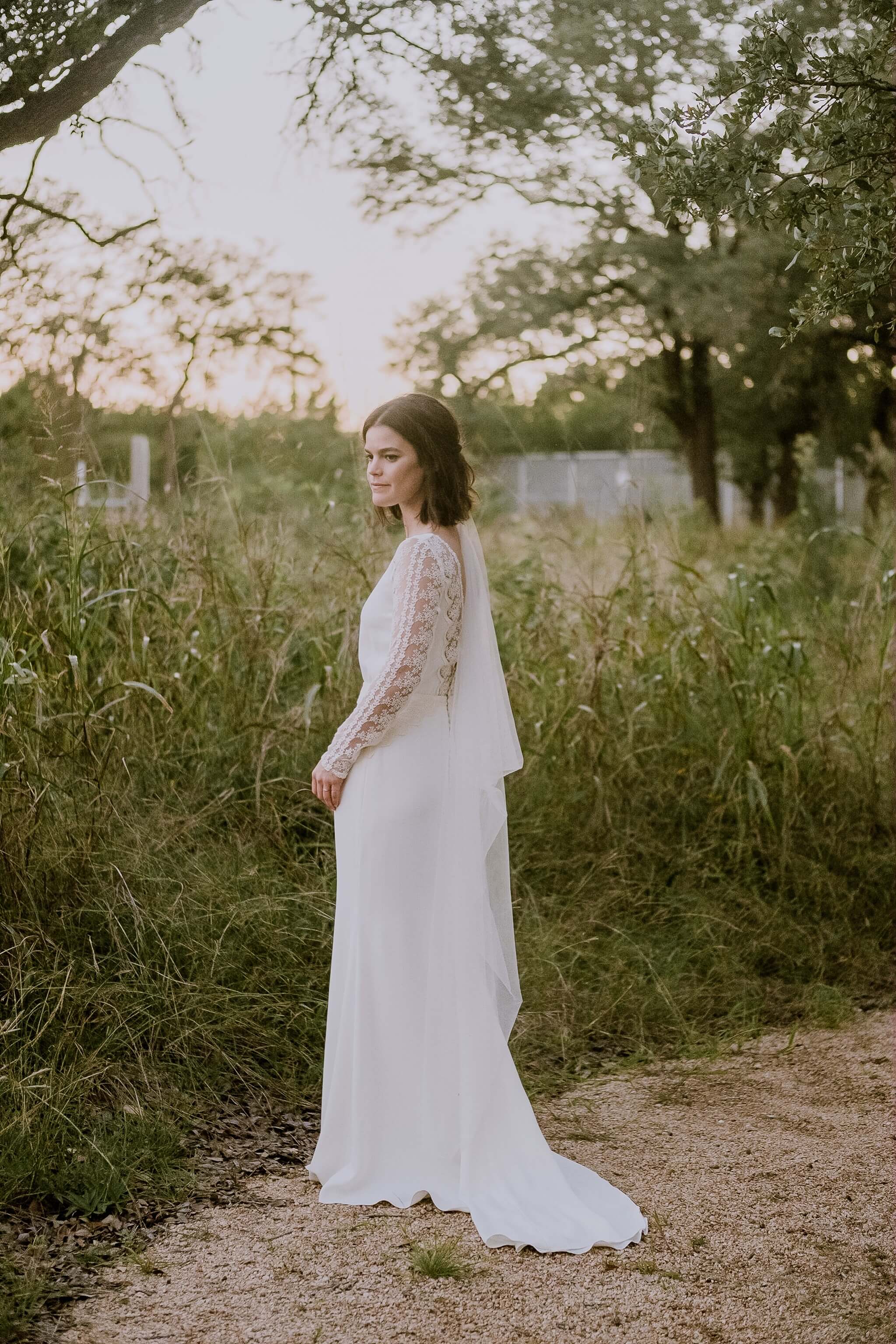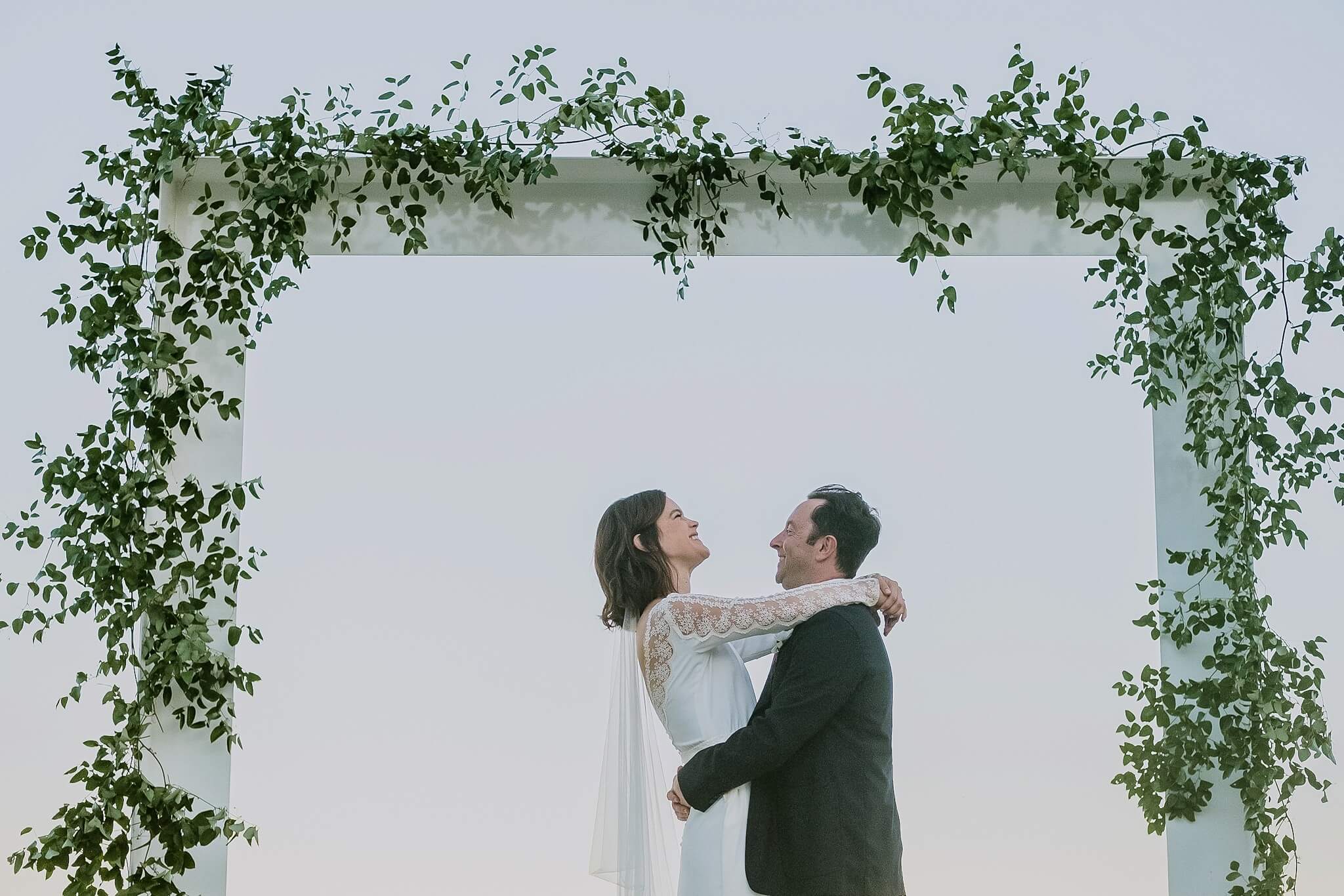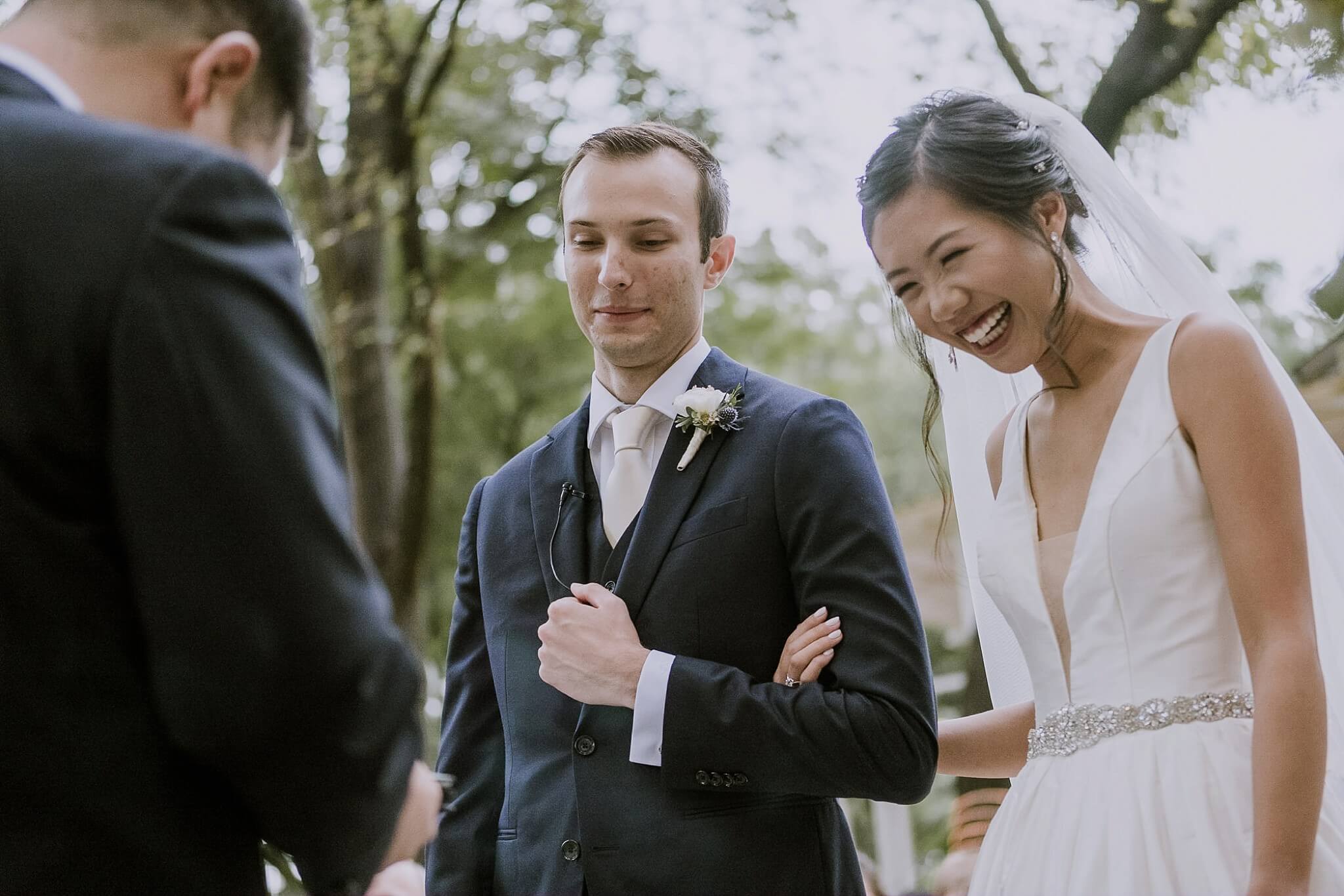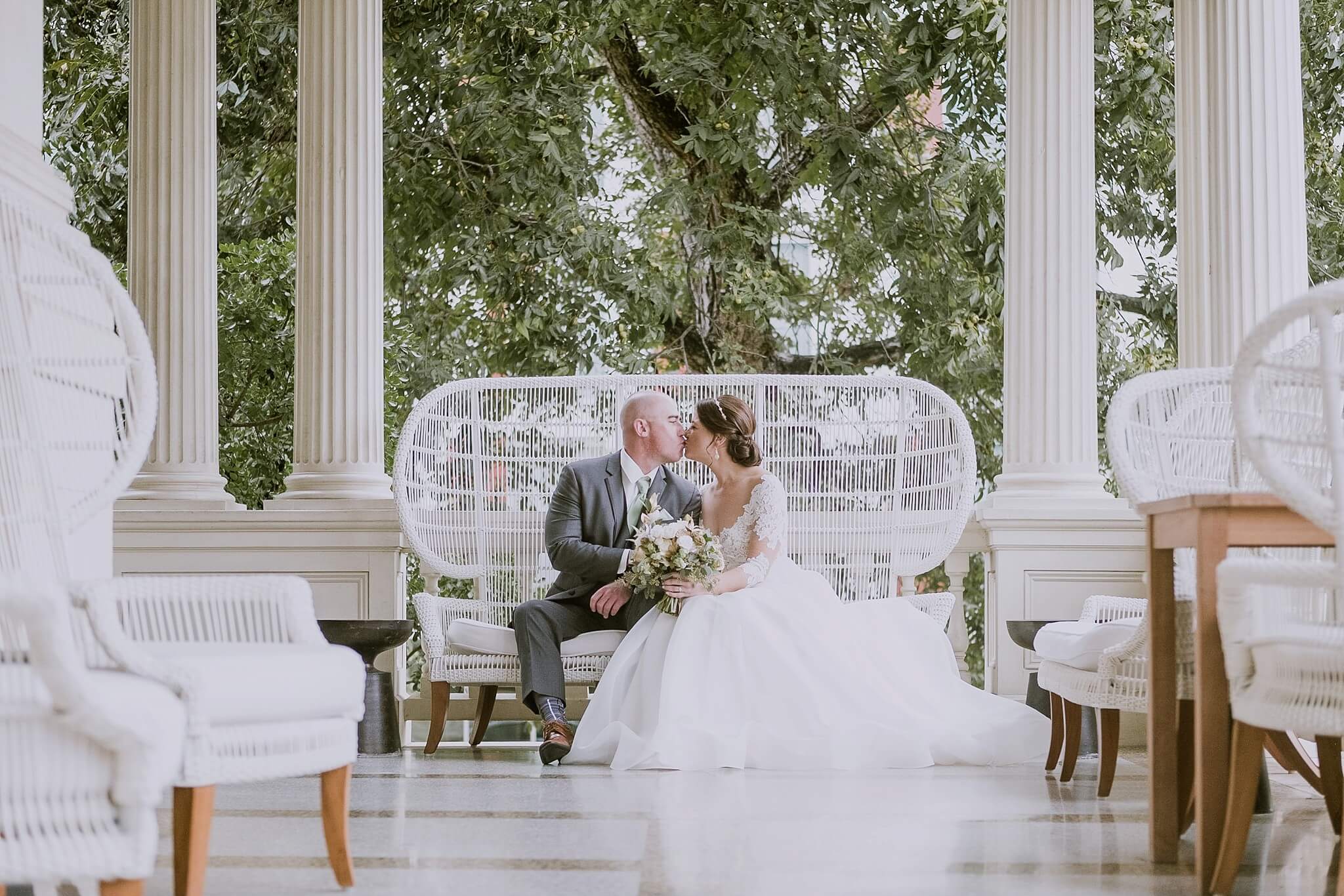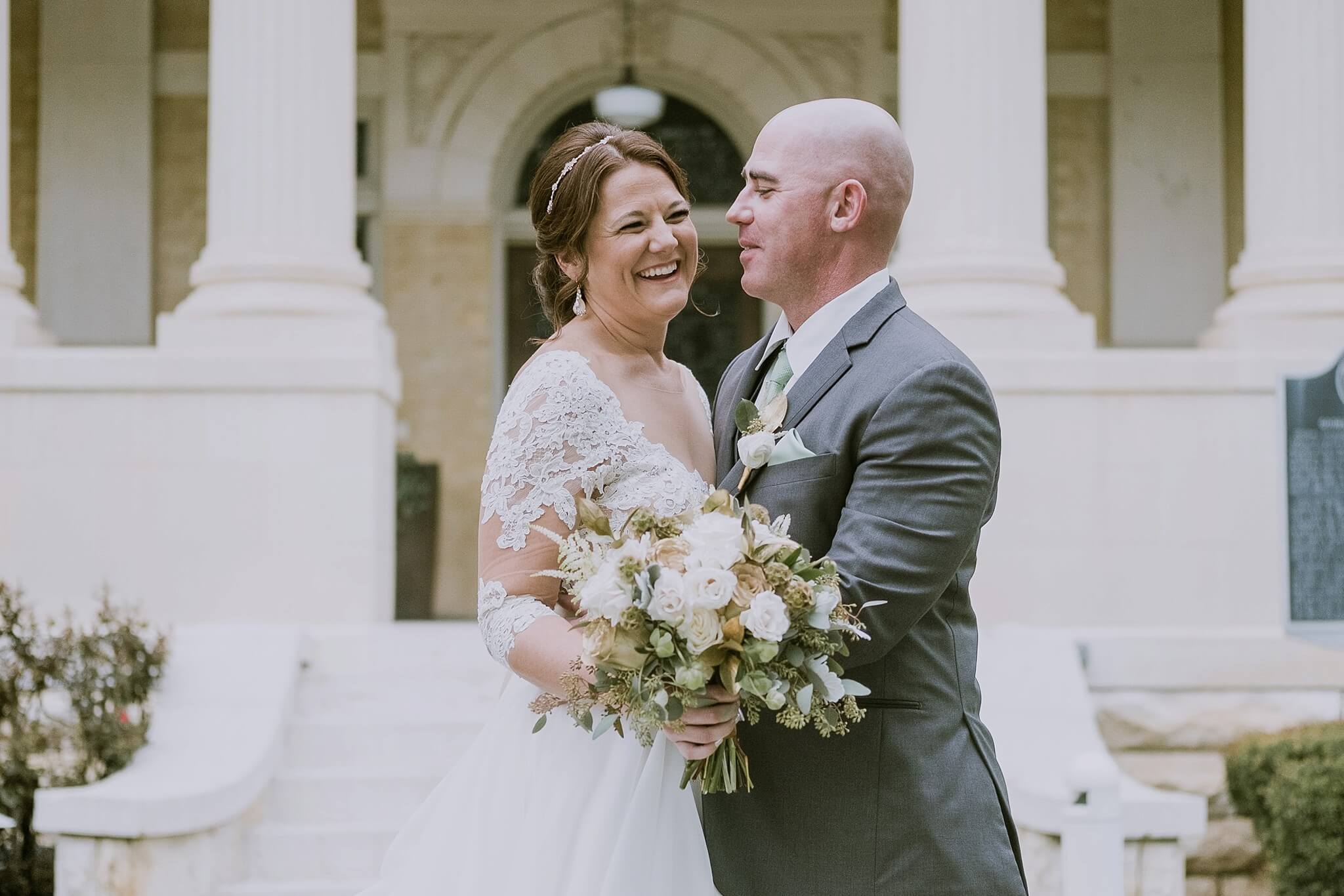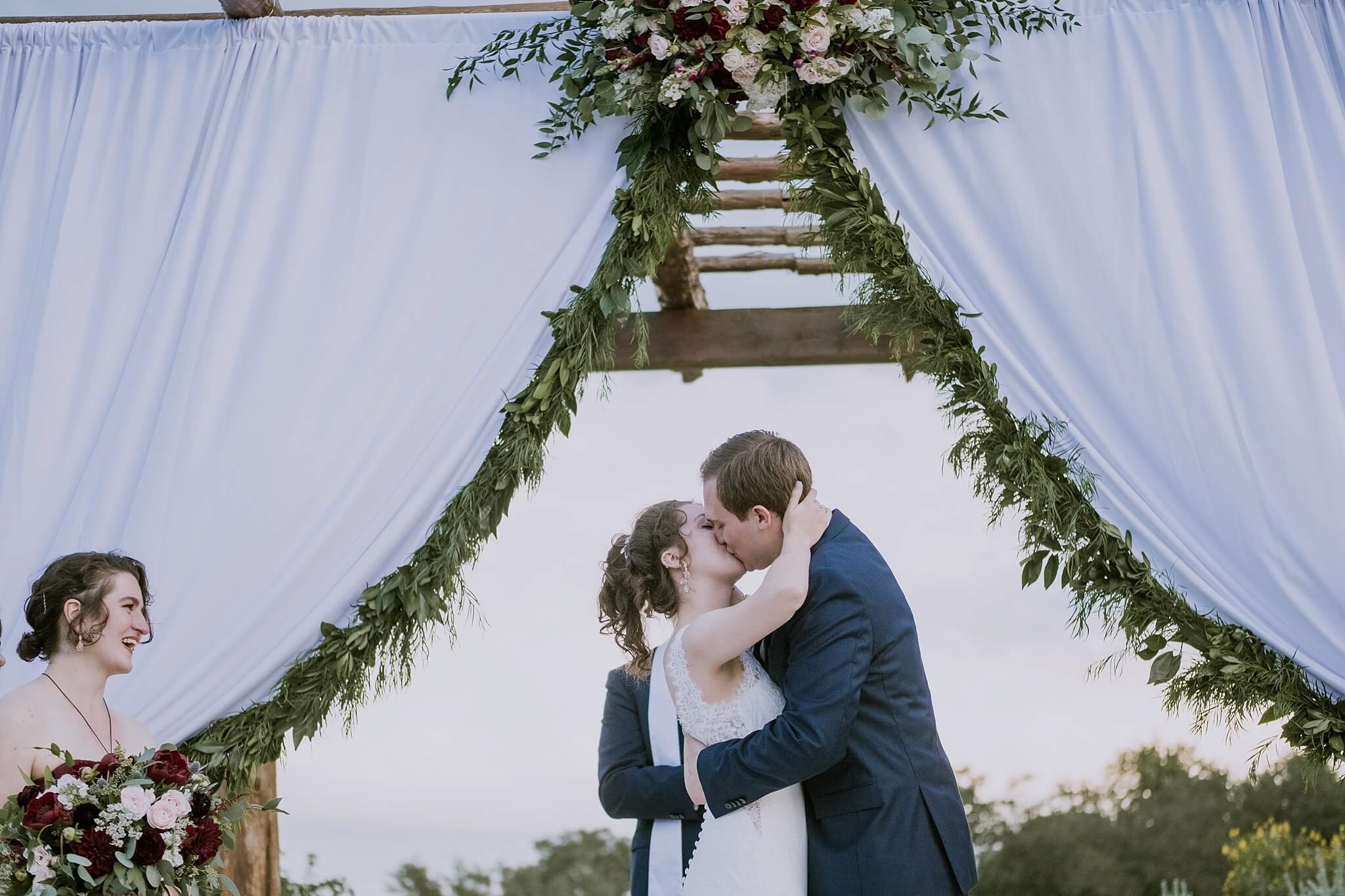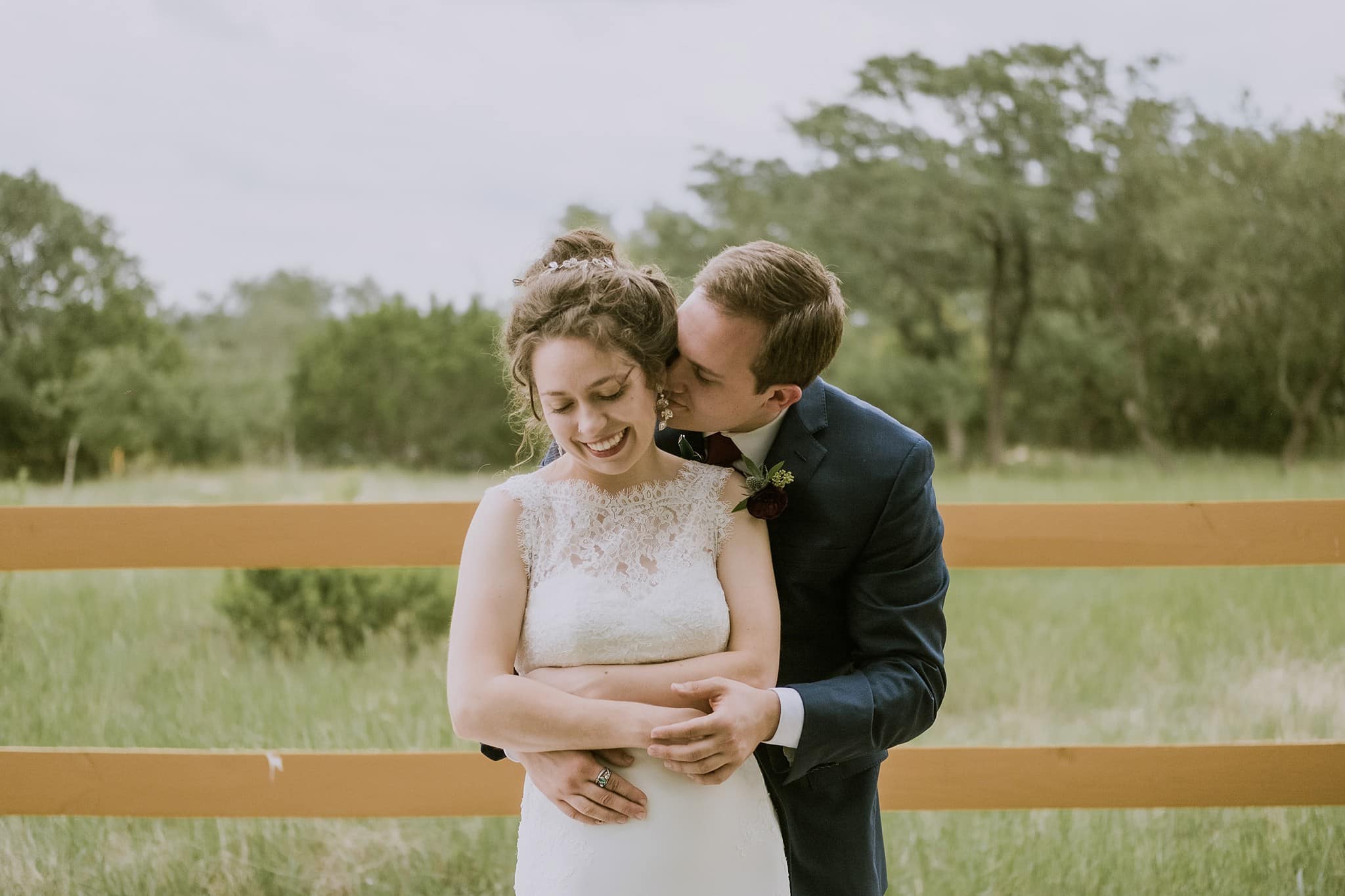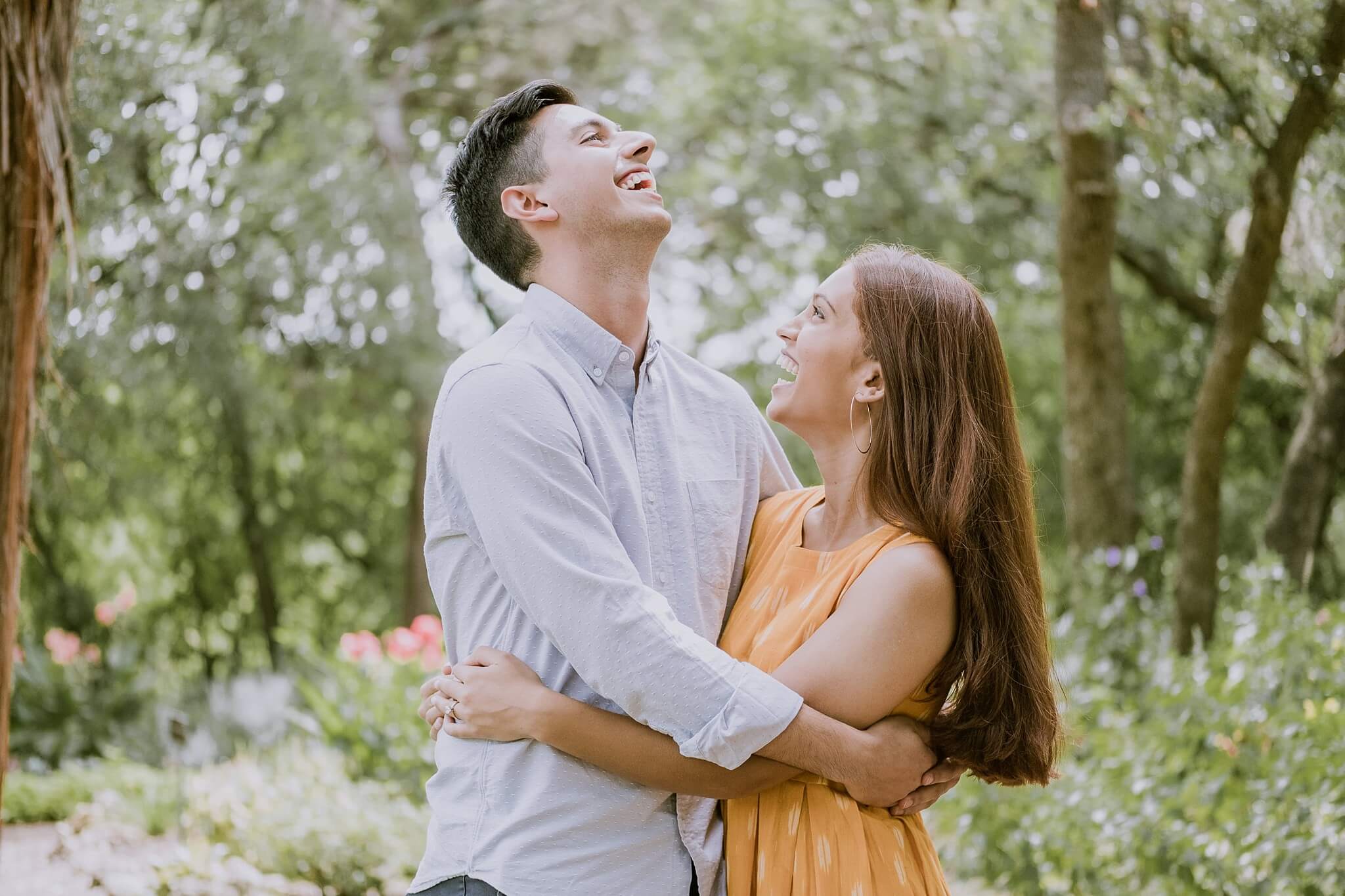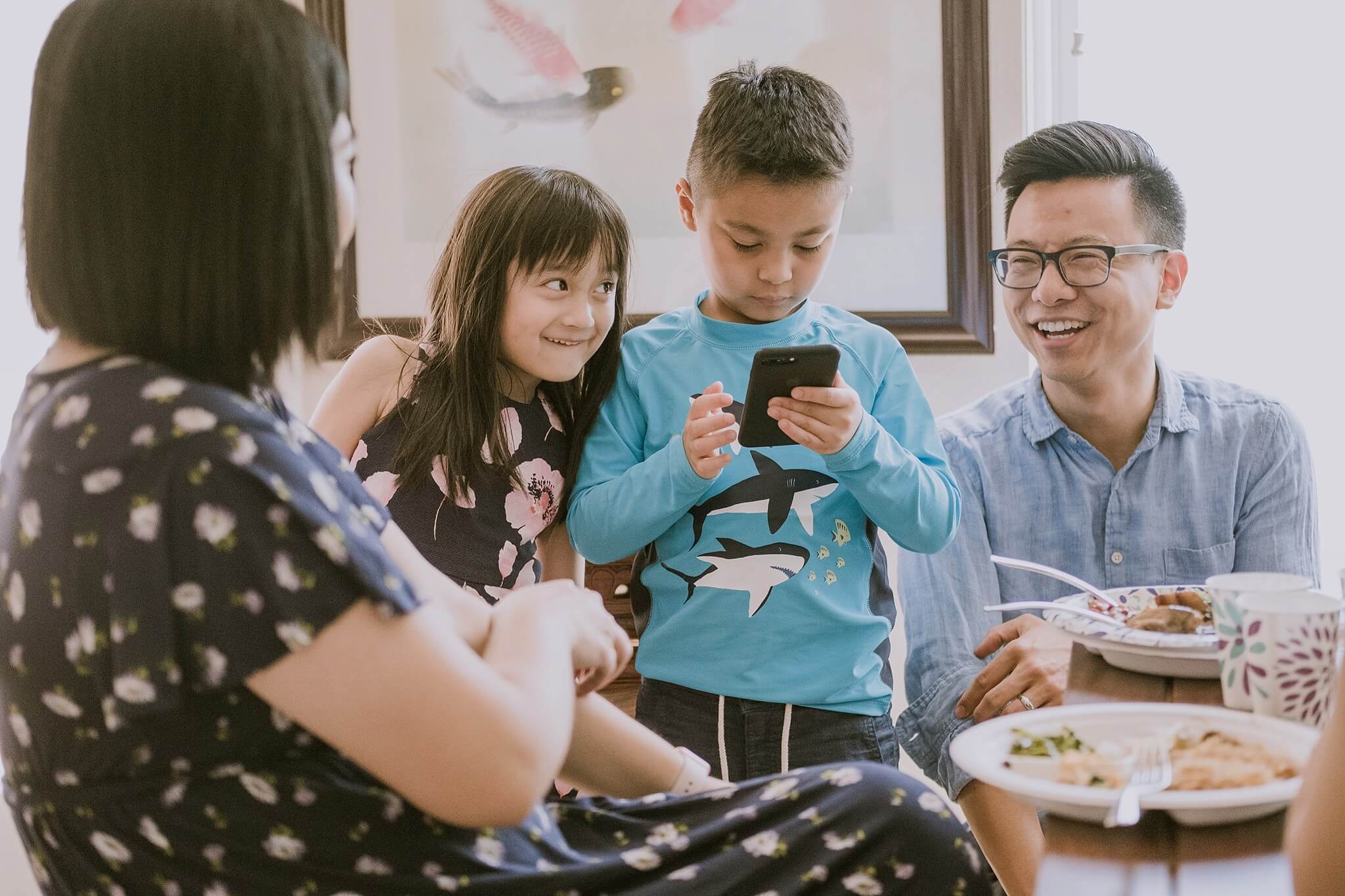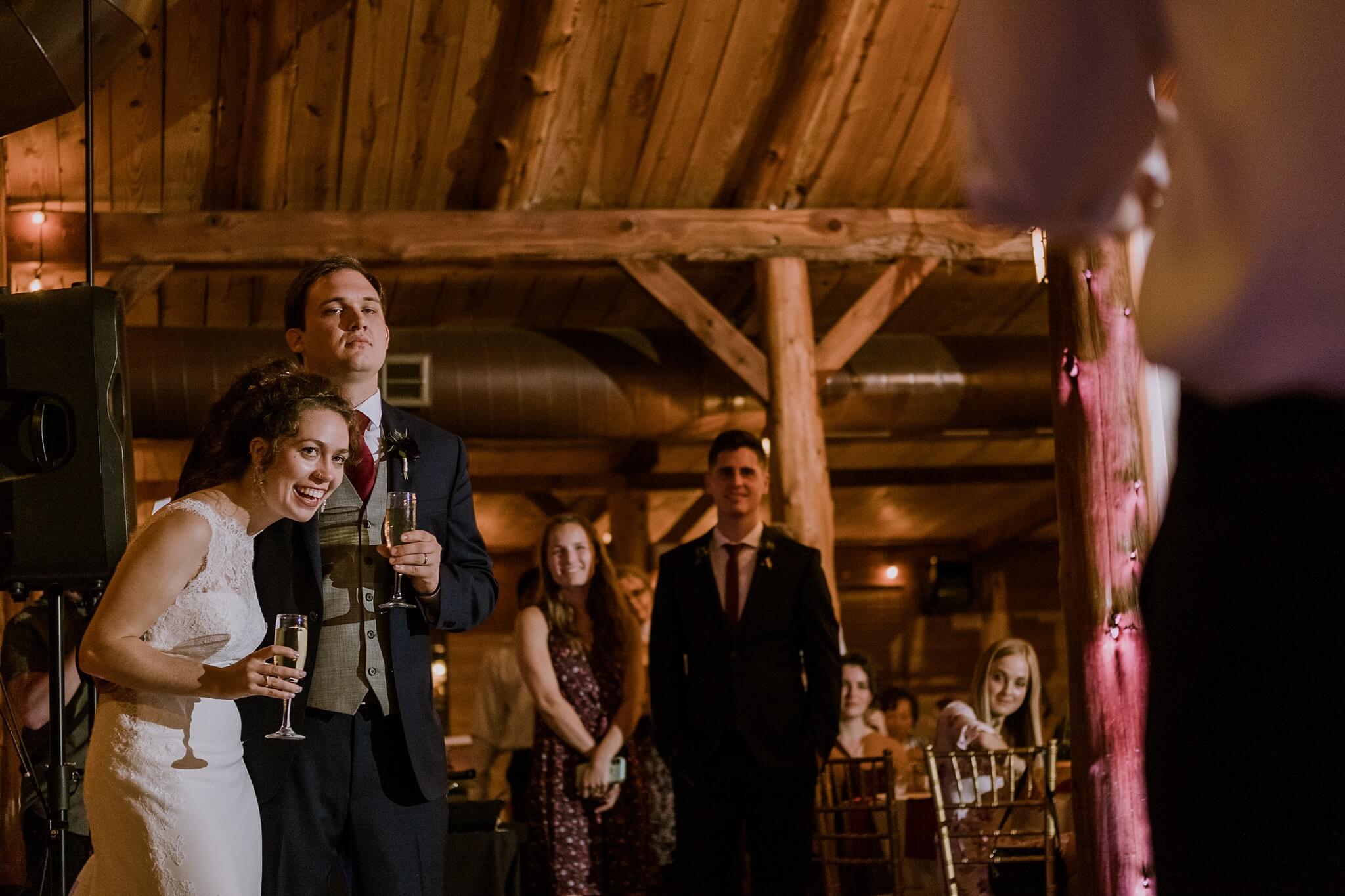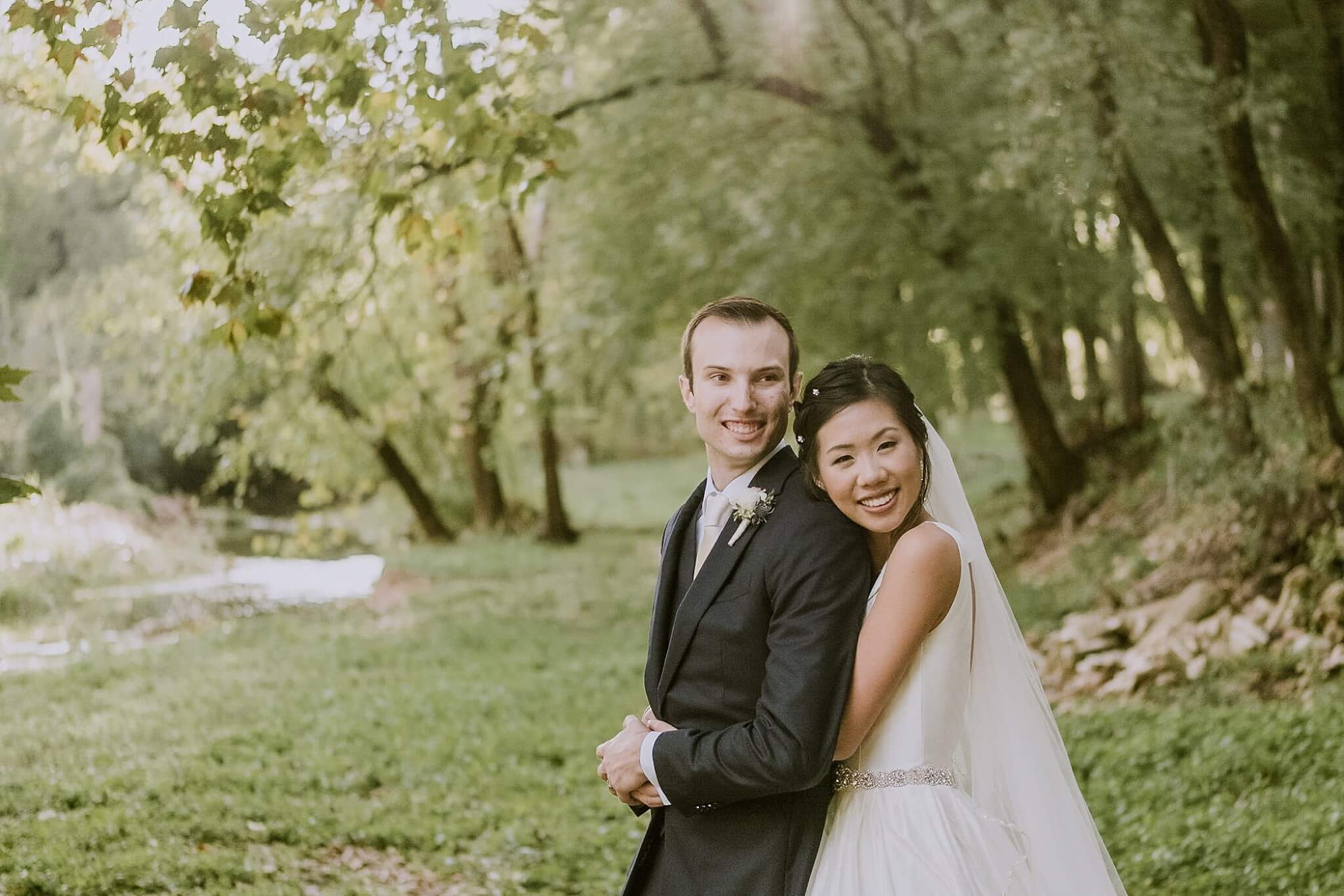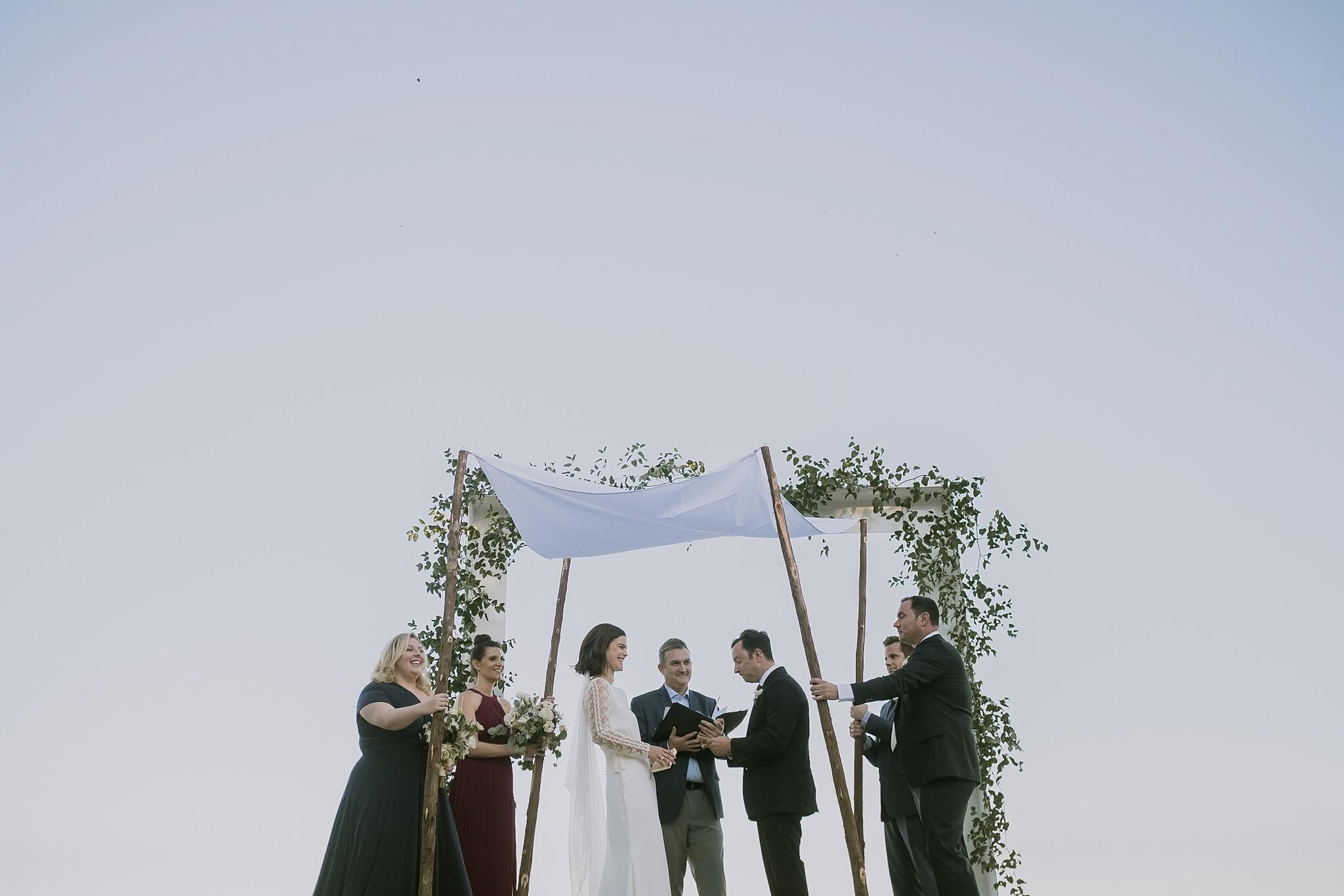 Ideal for: portraits, creamy bokeh, background separation
Not Ideal for: landscapes, anything wide
Buy this lens if you're looking for a classic portrait lens that is tight enough to completely blur out your background.
FAQ
If I could only buy lens what should I get?
I recommend the 23 since it is the closest to what your eye sees. If you can only buy one lens, I'd start here and practice getting good at this focal length. By practice, I mean getting better at seeing your environment around you. Since this focal length is close to what your eye sees, there are less barriers to taking great photos. 
If I could buy only two lenses, which ones should I get?
I'd get the 23mm and the 50mm. The 50mm is ideal for portraits, and if you're trying to do that type of thing, then you can't go wrong with this. A runner up is the 35mm to replace the 50mm. 
What about the f1.4 lenses, the 56mm f1.2, and everything else?
I chose the F2 lenses over the f1.4 for several reasons. They are weather-sealed, meaning I can shoot more confidently in rainy conditions. They tend to focus faster, which is so important for fast-paced environments like a wedding. Another way to look at it, I chose capturing moments over pretty bokeh. While you will get pretty bokeh at 1.4, you would never use that focal length for a big scene involving many people at different distances. F1.4 is great for still subject in portraits, but it's also such a narrow depth of field that I would most likely miss focus when photographing portraits with 2 people or more, or a baby, dog, or just about any movement like laughing. 
The other reason I chose F2 lenses over the more expensive 1.4 and 1.2 lenses is an obvious one – cost. Being half the cost, I could transition from full-frame and have leftover money for more lenses. 
Got questions? Feel free to comment here! 
"Fuji Lenses I use" is by Day 7 Photography, an Austin Wedding and Proposal Photographer available for travel throughout Texas and beyond. I create candid & organic photos for couples who want natural posing and authentic moments. I believe wedding photography shouldn't be fake or cheesy, but instead filled with real and authentic moments. Most of all, Day 7 is a reminder to slow down, enjoy the little things in life, and appreciate the real beauty that surrounds you. 
Are you ready to begin?
Candid & Organic Wedding Photos for the Nature Inspired Bride & Groom