S
Smith Family Austin Newborn Lifestyle Portraits
I've had the pleasure of knowing Emily and Joe since I was in college. I got to shoot their wedding in California several years back, and they've since begun their journey to start a family. Jude was adopted after a two-year journey, and overnight they became parents. After three total years of trying to start a family, the day has finally come.
When I got to their apartment in the morning, the light was best in their bedroom. With big windows and beautiful morning light, I was in a happy place. We spent most of our time there, which worked out great for me. Since I am mostly used to photographing weddings and engagements, I welcome the change of pace working with the Smith family.
I imagine becoming a parent overnight through the adoption process being like going 0-100mph in a blink of an eye. Despite all the changes, Joe and Emily seem grounded, cheerful, and gracefully navigating through this adventurous time. They'll be moving away soon, and I'll be so sad to see them leave. They will be missed greatly in Austin, and I am so excited for the Smith family in their new chapter together!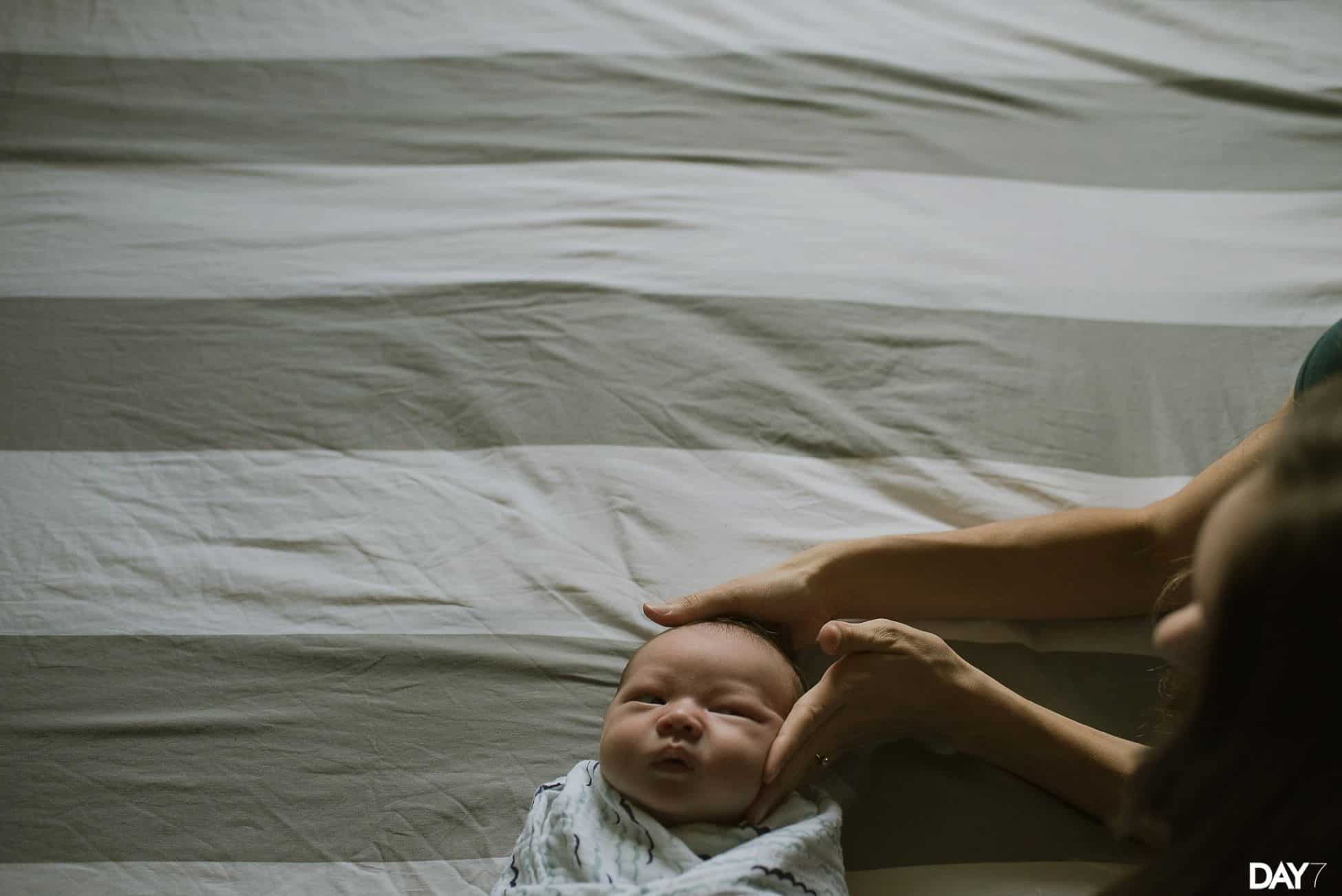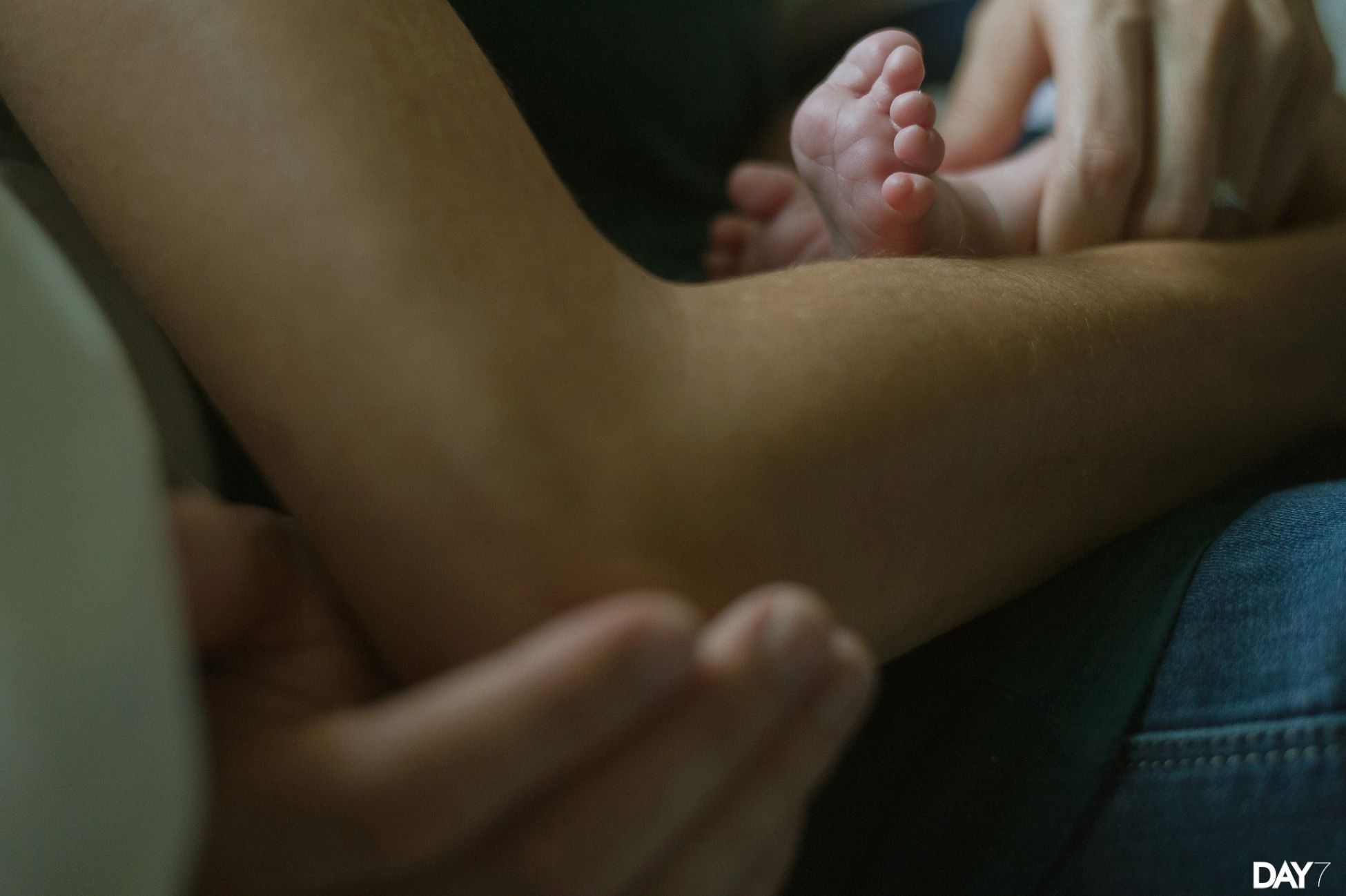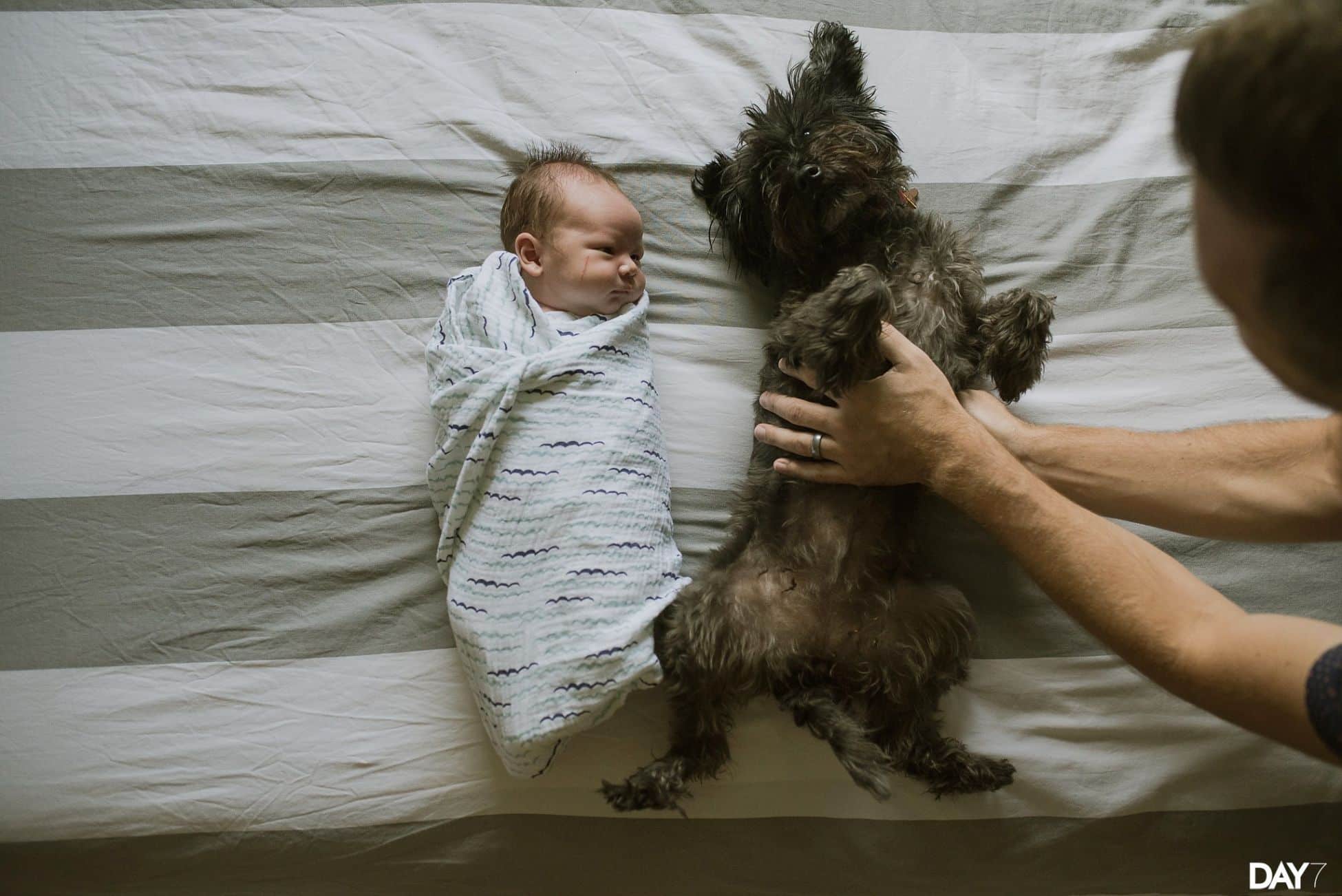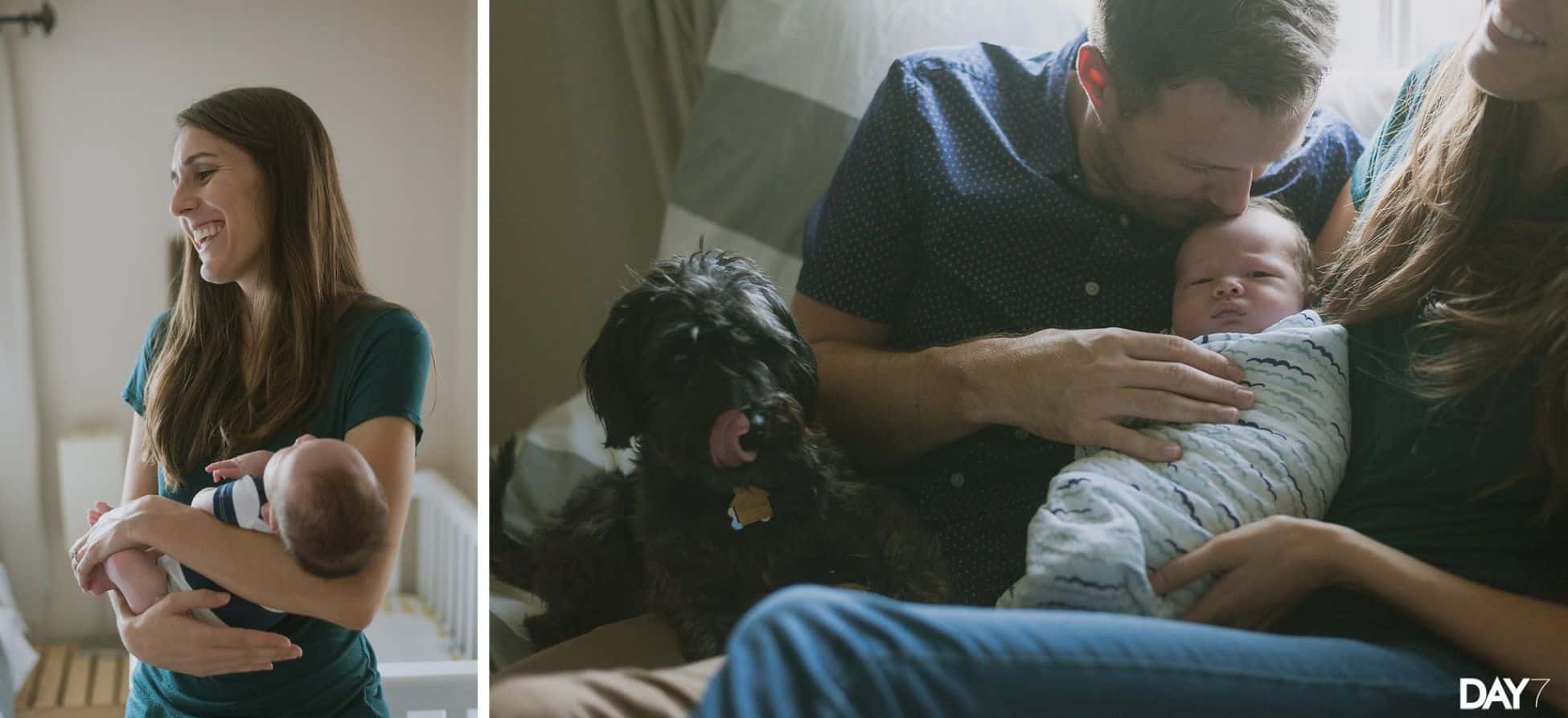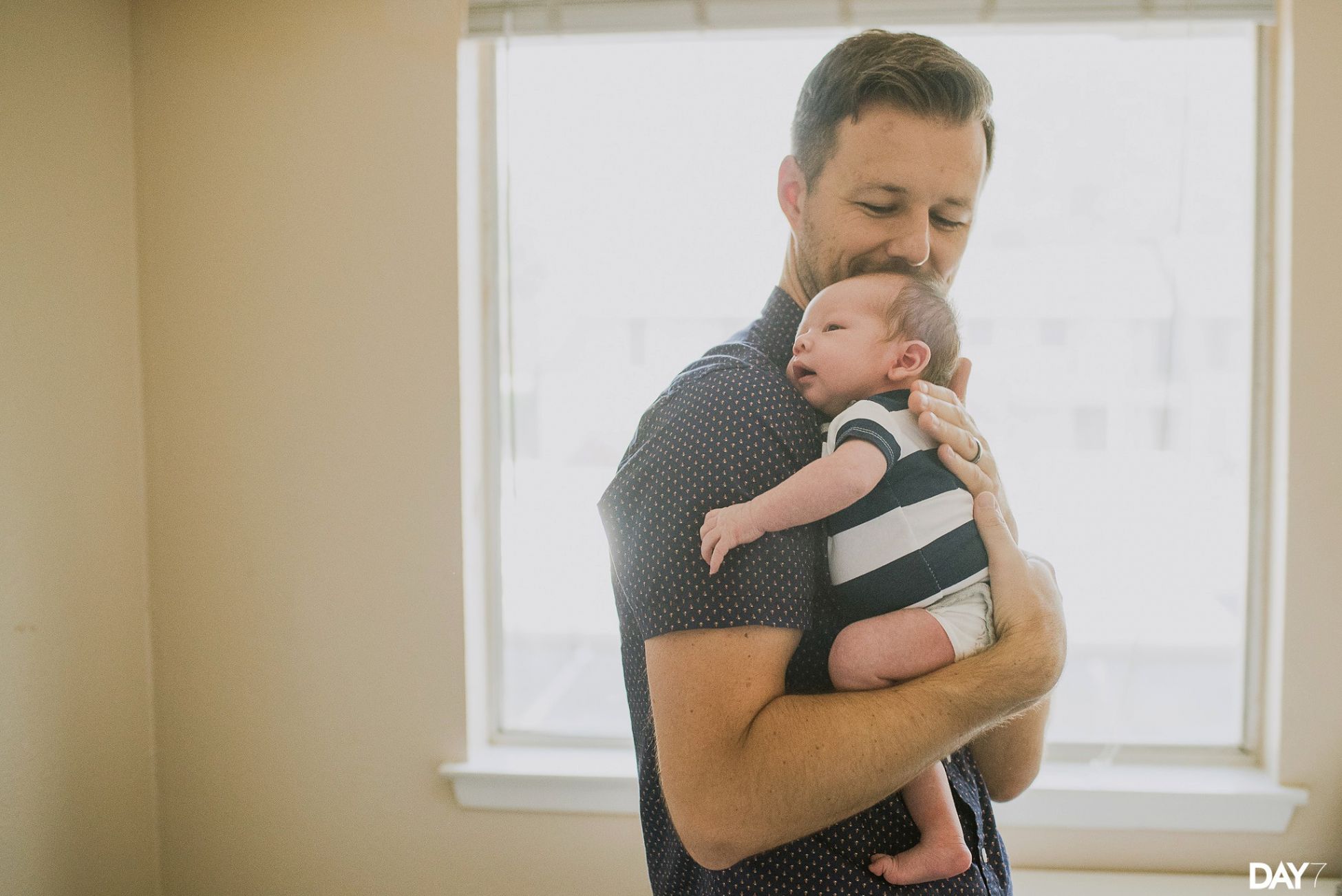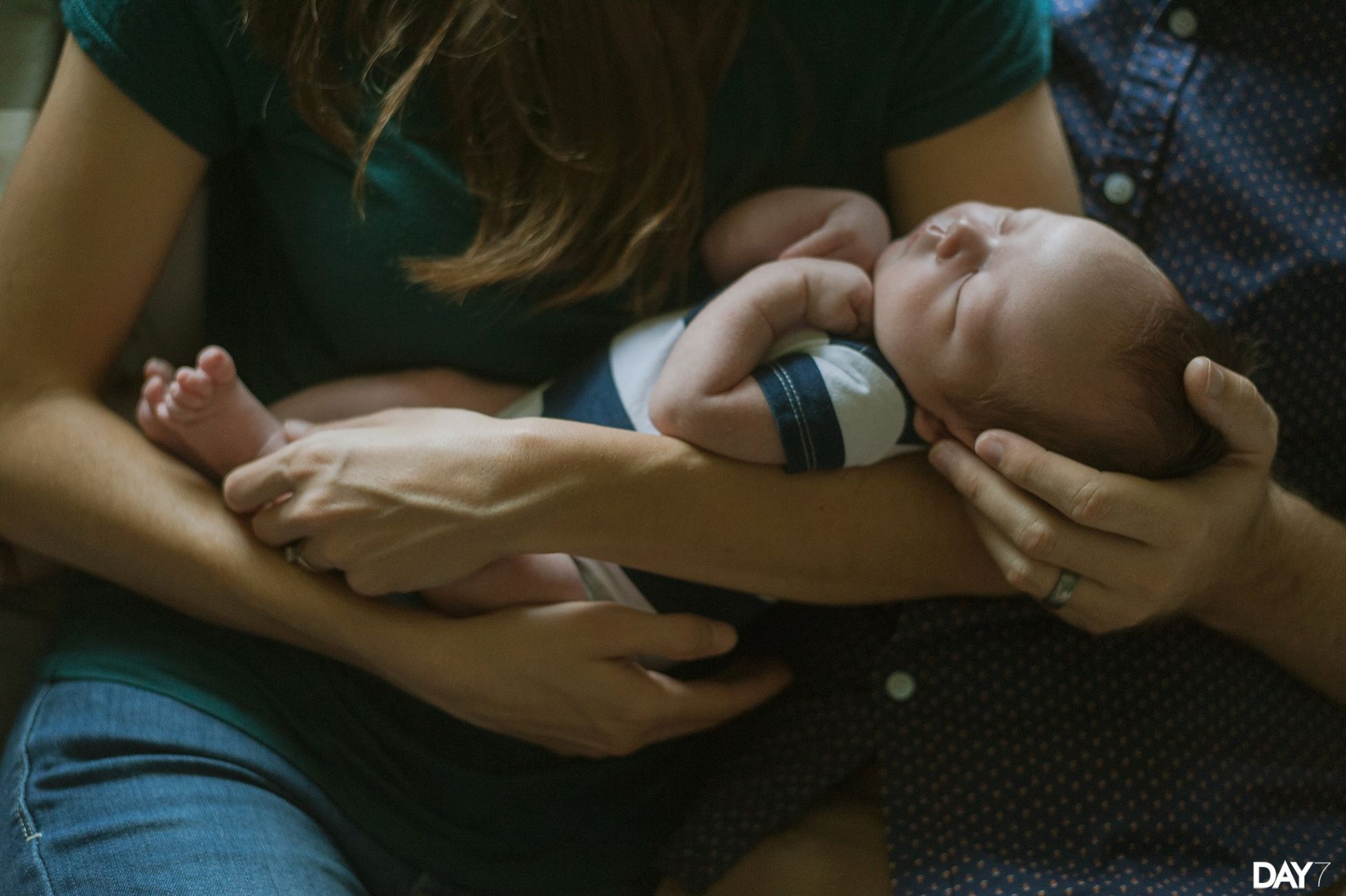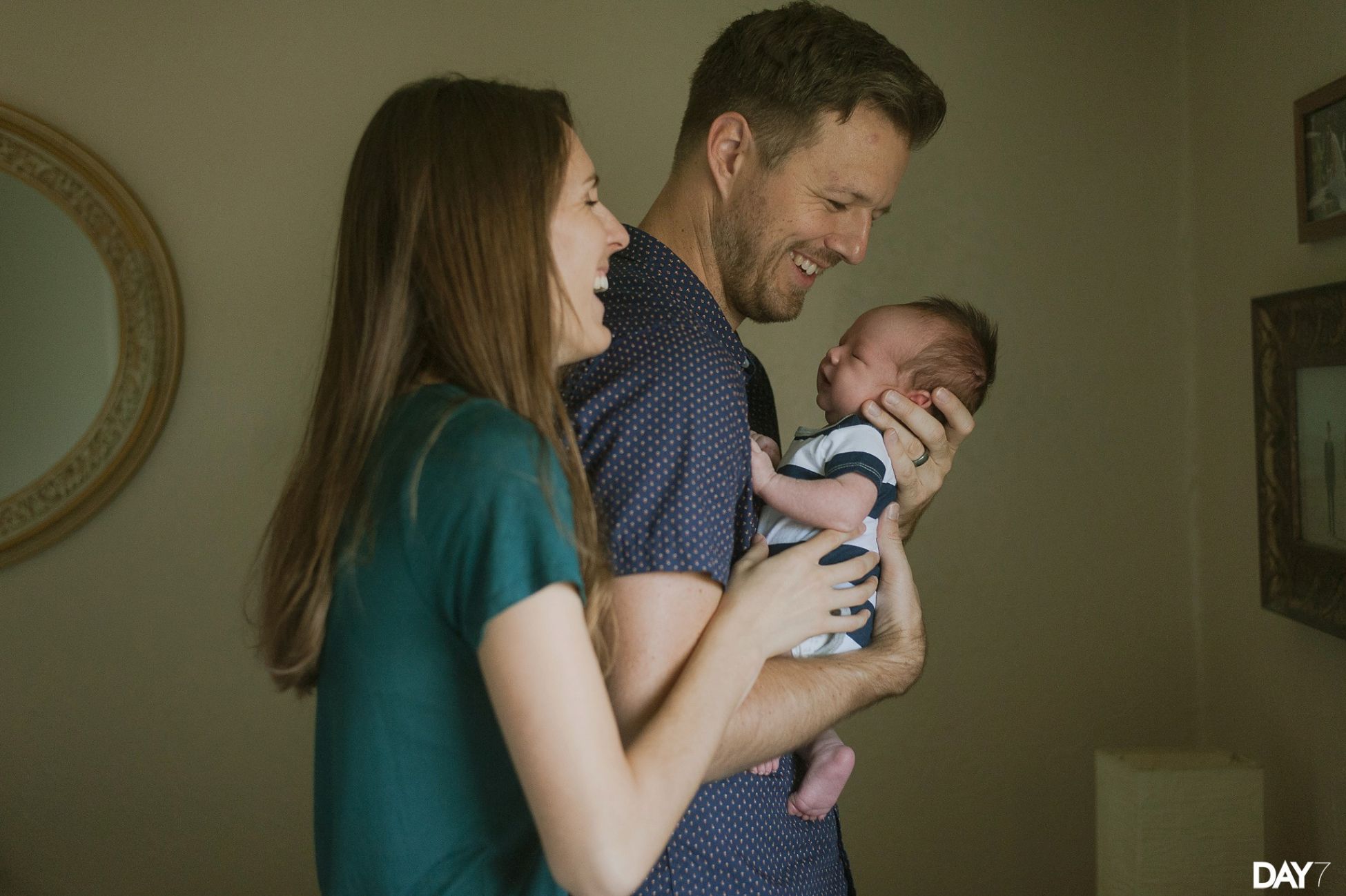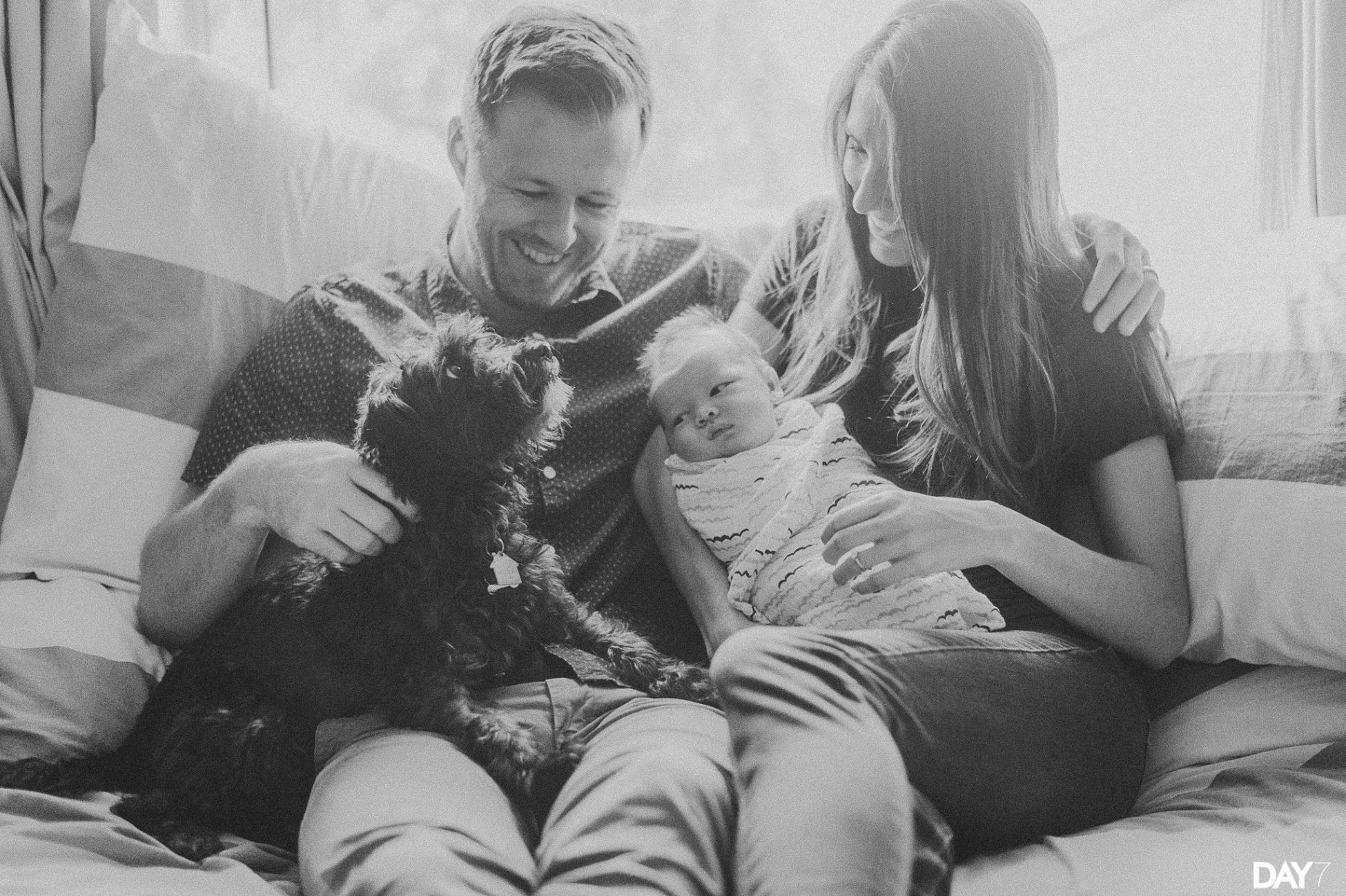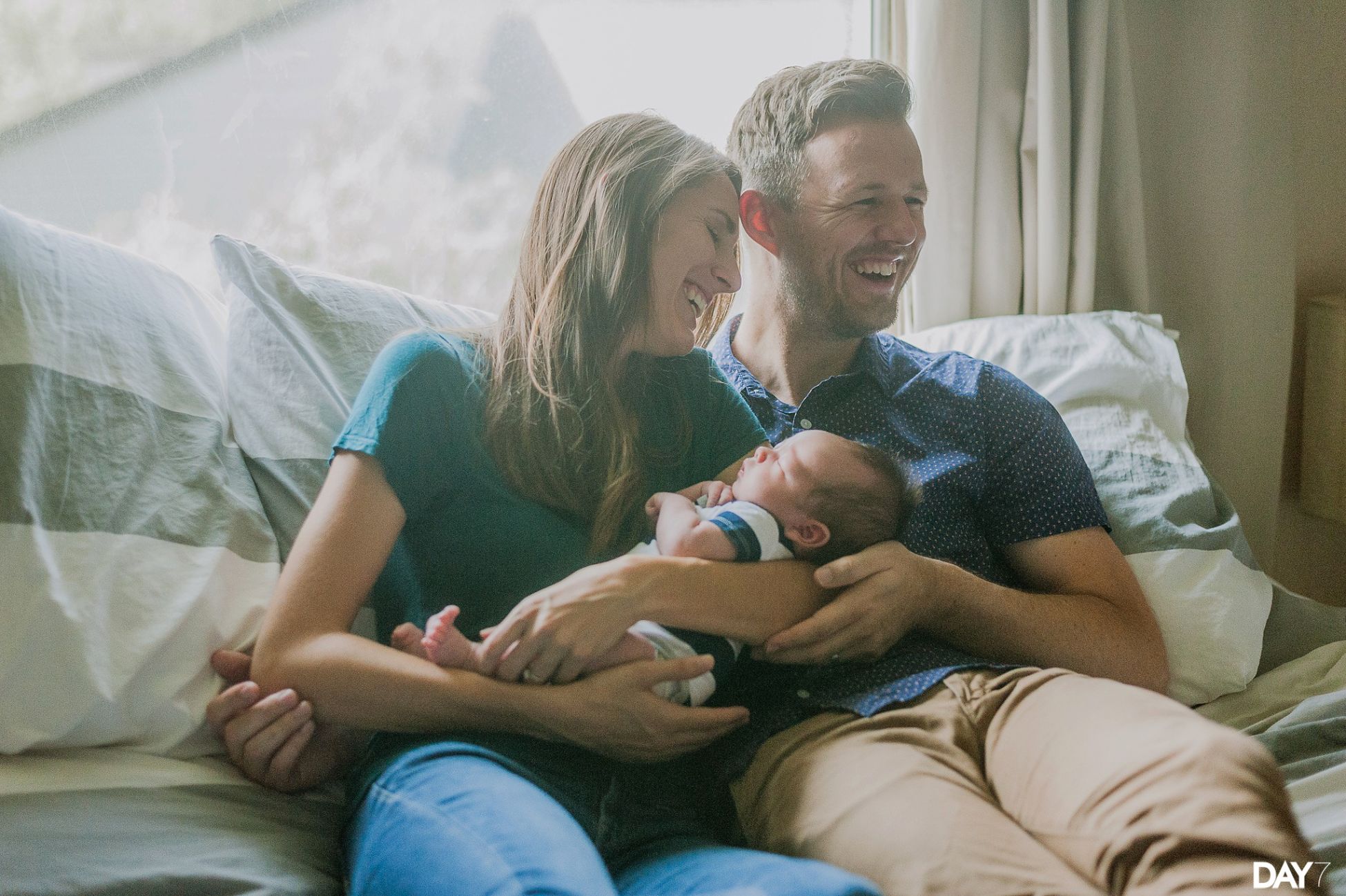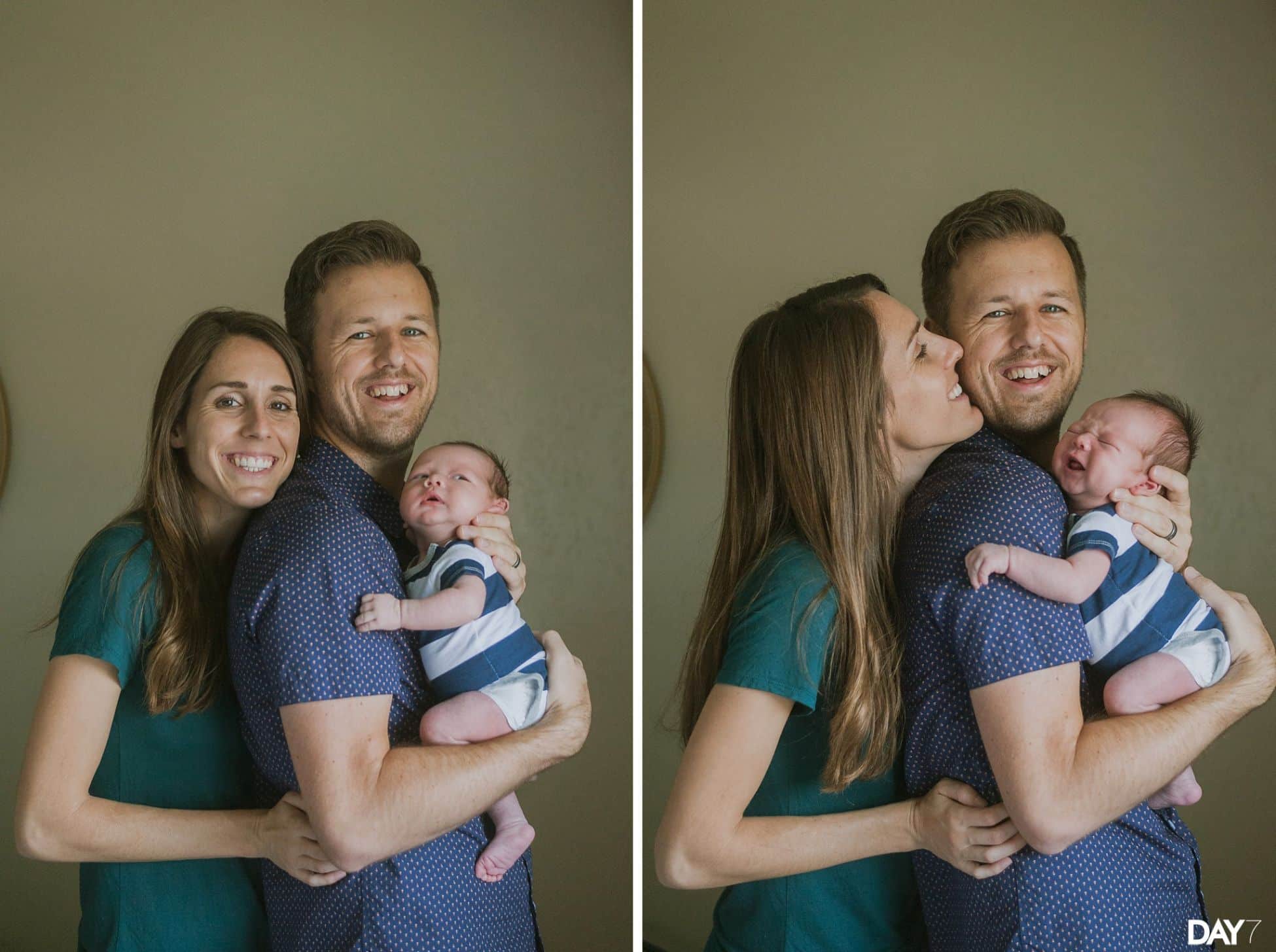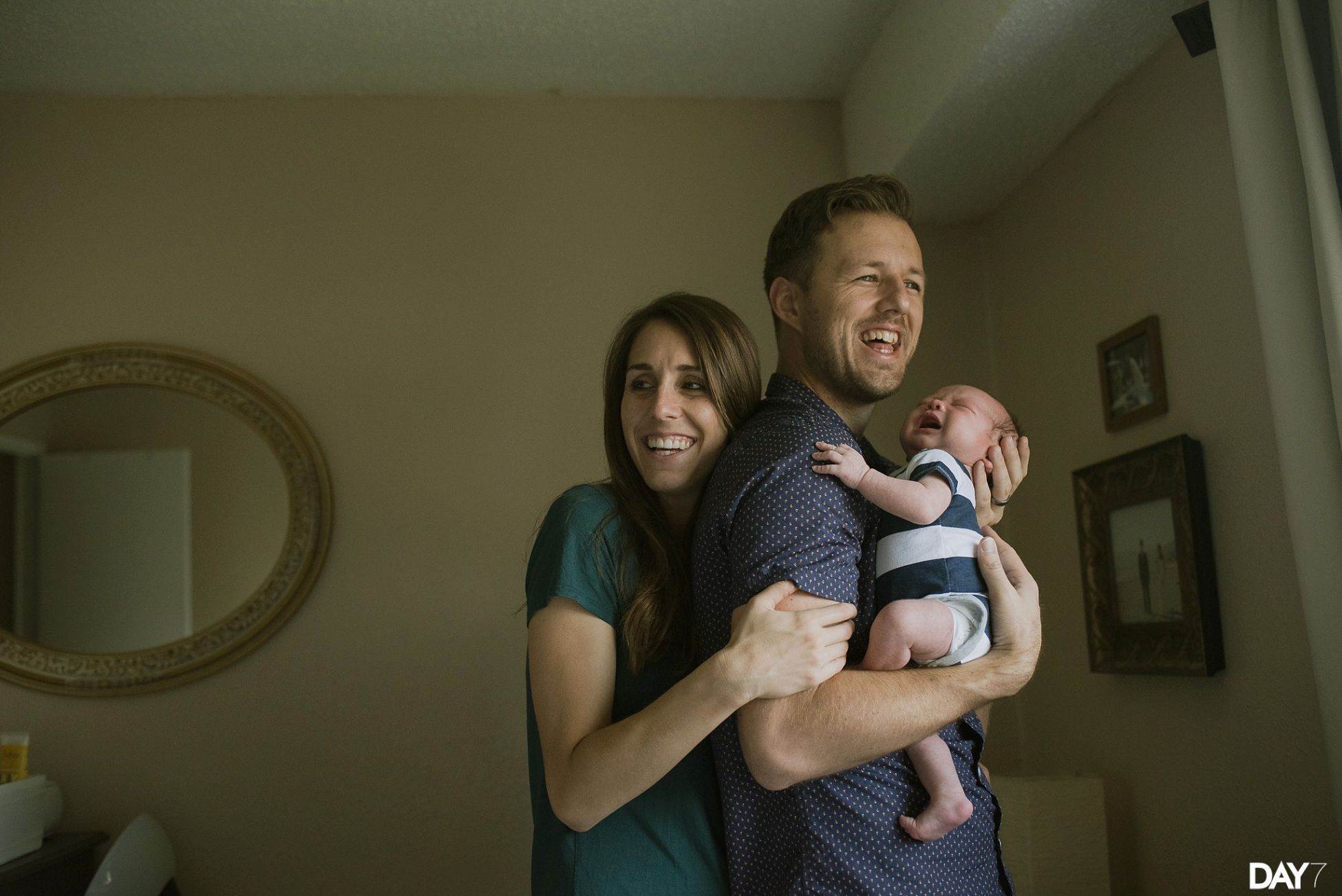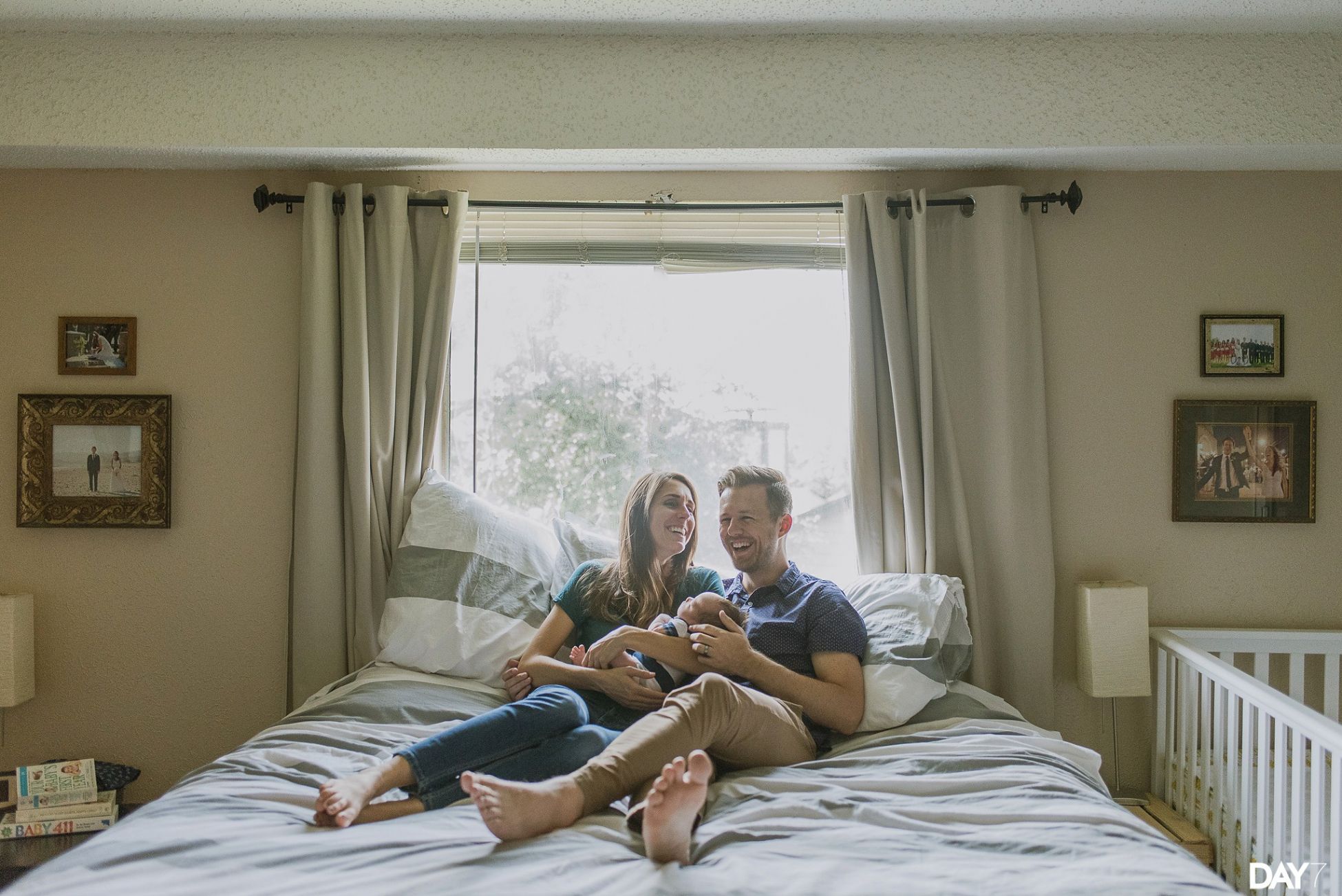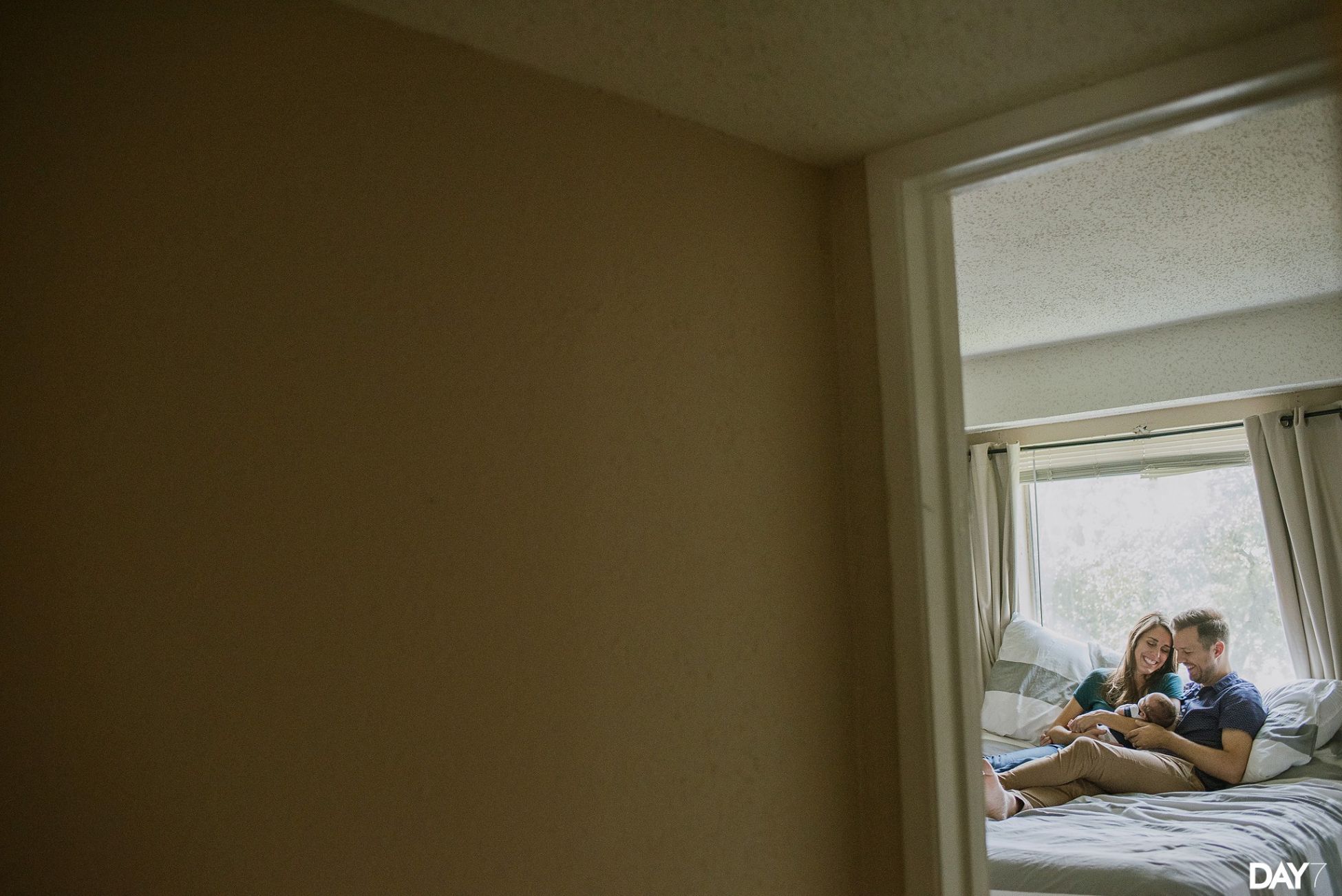 These Smith Family Austin Newborn Lifestyle Portraits were taken by Day 7 Photography. I am an Austin Wedding Photographer available for travel throughout Texas and beyond. We create candid and organic photos for nature-inspired family and wedding. DAY 7 is about slowing down and enjoying the world around us. 
Are you ready to begin?
Candid & Organic Wedding Photos for the Nature Inspired Bride & Groom